Ecuadorian dessert: Ponche
When speaking about Ecuador's culinary diversity, we have both native and inherited textures and flavors.
We have culinary traditions,  that date back to the eighteen hundreds and that we hope will prevail over time.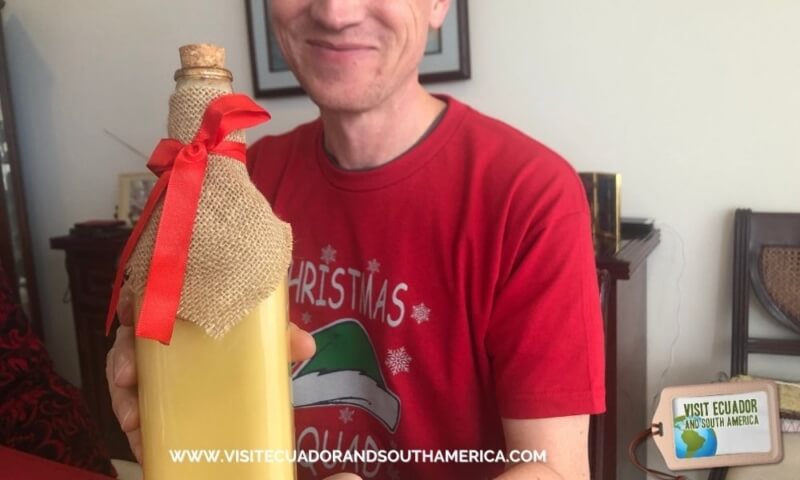 We want to share the flavors that are traditional to the different regions of the country, and today highlight the ponche, a dessert or beverage that started as a tradition in the city of Quito and then expanded to other places in the country.
About ponche
In 1755, English and French settlers introduced a beverage called "Punci" (Ponche) in Quito. Priests, nuns, and nobility would enjoy this drink, in a crystal glass or a silver cup. Eventually, the beverage would increase its popularity and become one of the traditional beverages of the city of Quito.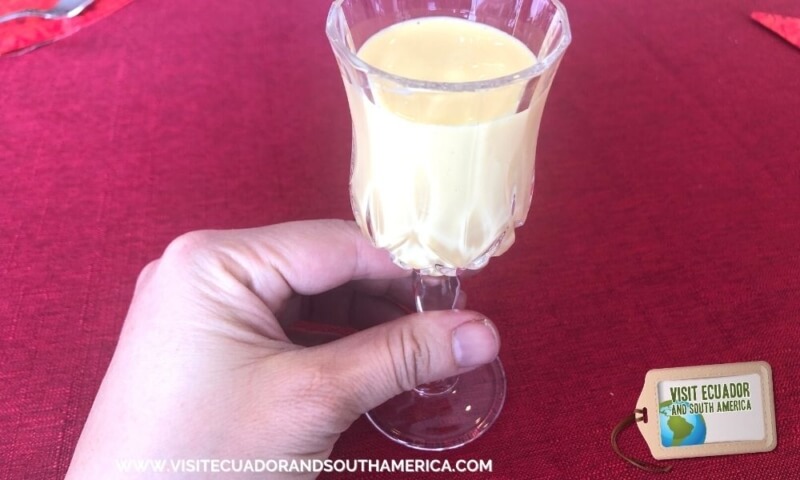 The ponche recipe is a 200-year tradition, one that has been passed from one generation to the next throughout the years. 
There are 2 types of ponches
Ponche de carreta
A carreta is a two-wheeled cart, so the name of this ponche comes from the cart that is used to transport and sell the beverage.
There are a total of 25 poncheros in Quito,  and all of them are part of the  «Asociación de Poncheros de Quito».
Some of these vendors are keeping alive the tradition, and have been offering ponche in Downtown Quito for over 15 years.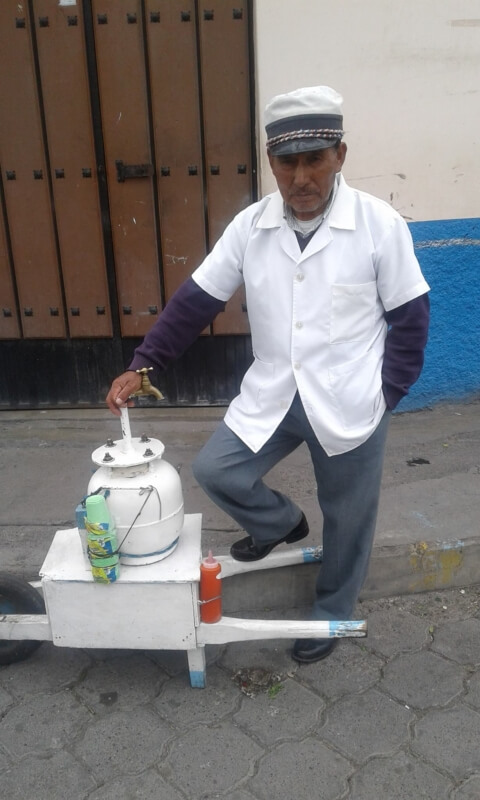 This dessert is made with malt, egg, sugar, and vanilla, resulting in a white beverage that has foam and can be served with blackberry syrup.
Christmas ponche or ponche de huevo
As mentioned before, this is a tradition that has been passed down from one generation to the next one and is served mostly during family gatherings and around Christmas.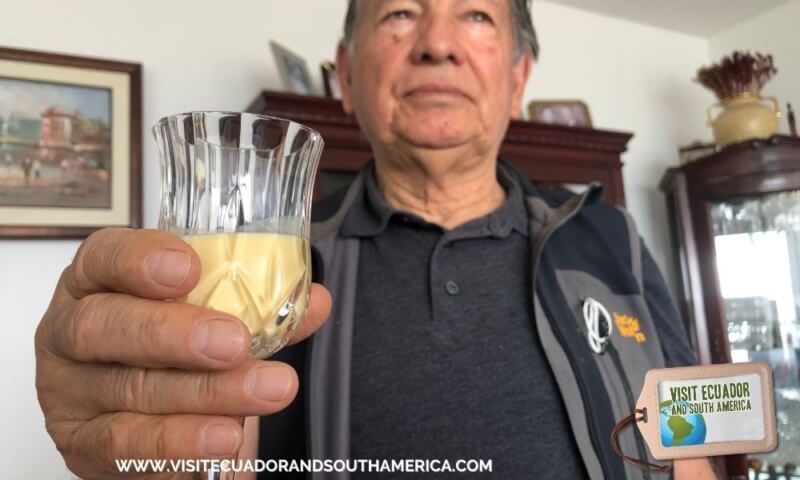 The main recipe includes the following ingredients: milk, eggs, cinnamon, sugar, and vanilla. As a result, you get a beverage that has a delicious aroma.
You can make your version of ponche with this recipe.
If you are in South America, I would love to see your pictures.
What does ponche taste like
I have only tasted ponche de huevo, and we have it around Christmas. This is a sweet drink or dessert, that you can enjoy as it slowly warms your body.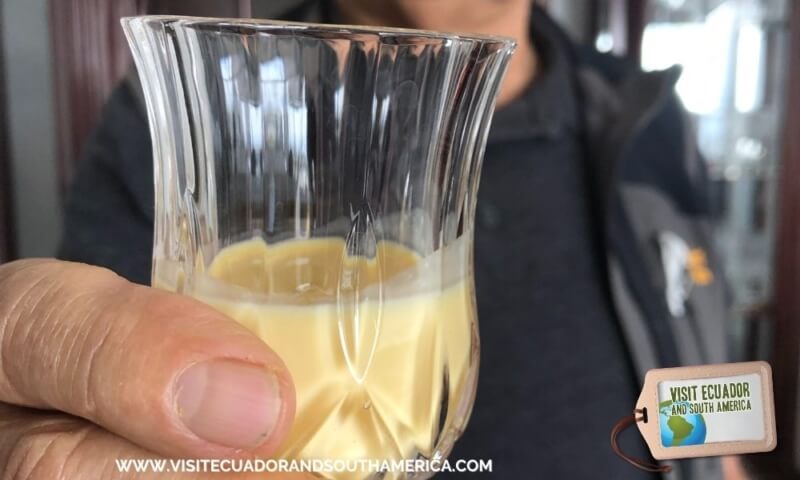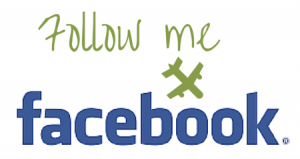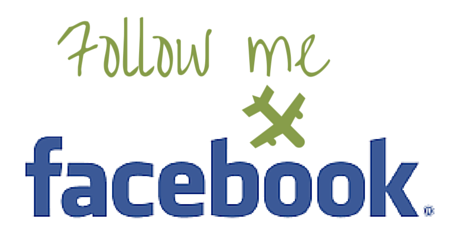 How and where to eat ponche 
One of the places where you can find Ponche year round is downtown Quito, as this is the place where this tradition started and you can find stores selling ponche or if you are lucky, you can find vendors with carts offering them in the street.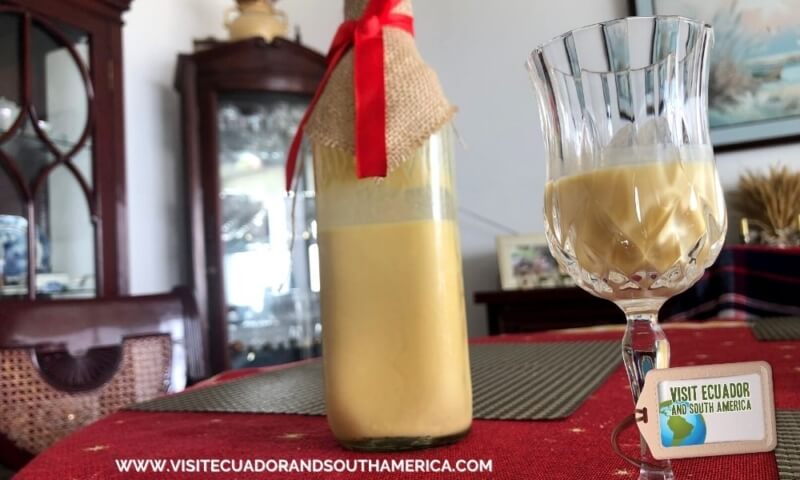 Make sure to delight your palate with some ponche when you visit Downtown Quito.
Some posts on this site contain affiliate links, meaning if you book or buy something through one of these links, I may earn a small commission (at no extra cost to you!).
Have you tasted ponche? Leave your comment below!
If you enjoy the content, please consider liking, commenting, and subscribing. It's free, and it helps us.  Every little bit will help fund our travels and continue to bring great content to our site!
Planning a trip soon? Comment below or send me an email. I can help you plan your trip.
PIN IT FOR LATER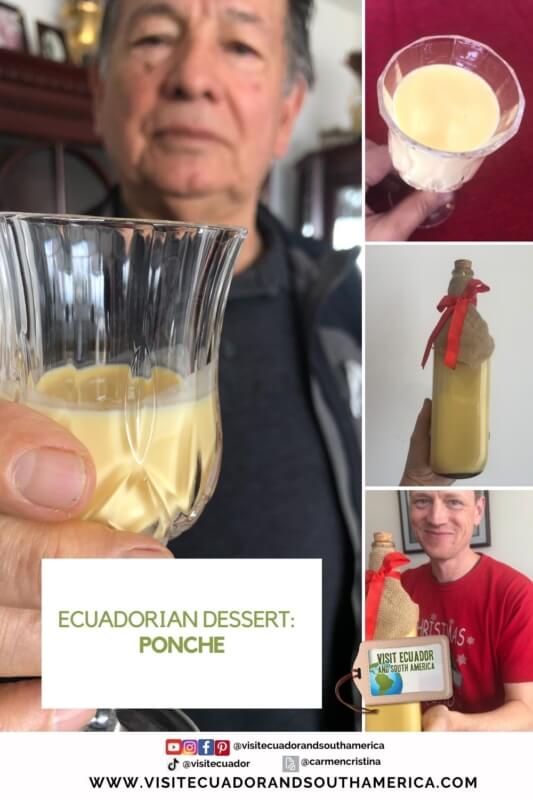 Want to Learn to make some of these dishes and many more? Gran Cocina Latina: The Food of Latin America, This book comprises 500 well-written recipes from all Spanish-speaking countries in Latin America, providing great information and recipes of the exciting food you can prepare at home. At the same time, you plan your visit to South America.
Don´t just dream it. Make it happen. Plan your South American trip with a local!
Take a look at this list of travel resources to plan your trip and travel in South America.
Daydreaming about your trip to South America? I share with you some useful tips & resources for a memorable trip! Order here your Free Ebook.
I invite you to follow me on Facebook, Twitter, Pinterest, and Instagram. In addition, you can subscribe on YouTube. You can also send me an email to get more information or help planning your trip: info(at) visitecuadorandsouthamerica(dot)com.