Discovering Catalonia: A Scenic City Break in Barcelona and Beyond
Welcome to Catalonia, where vibrant city life meets rich cultural heritage. In this blog post, we'll take you on a journey through the enchanting streets of Barcelona, exploring iconic landmarks, savoring local delicacies, and venturing beyond to discover the charm of Sitges, organic vineyards, and the awe-inspiring Montserrat monastery.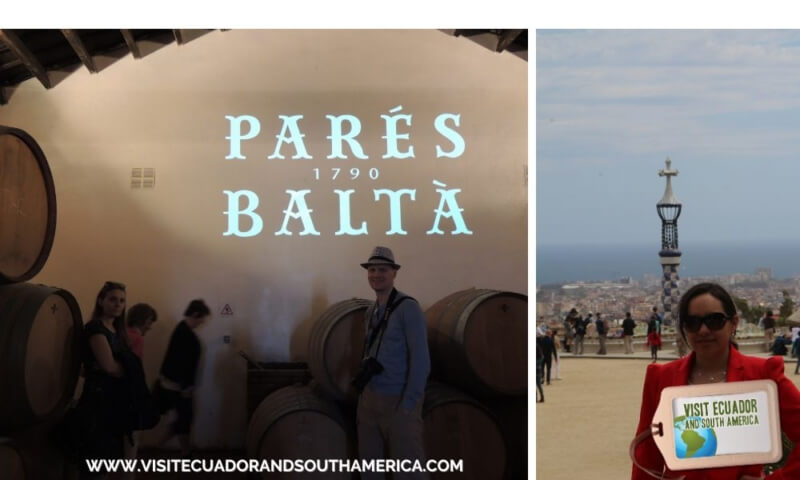 About Catalonia:
Catalonia, an autonomous region in Spain, holds a distinct identity woven with pride and cultural richness. My personal connection with Catalonia dates back to 1996 when I embarked on a backpacking journey across Europe. Even then, it was evident that Catalonia stood proudly with its unique identity. During my visit to Spain, the vibrant region displayed a remarkable sense of cultural autonomy. The locals, deeply attached to their heritage, predominantly spoke Catalan, their own dialect, and the streets echoed with a language distinct from the widely spoken Castilian Spanish. Fast forward 18 years, and it's heartening to witness the continued preservation of Catalan culture. Now, signs adorned in Catalan, Spanish, and English grace the main tourist areas, reflecting not only the region's historical roots but also its openness to the world. This blend of tradition and modernity makes Catalonia a fascinating destination, where the past and present coexist harmoniously.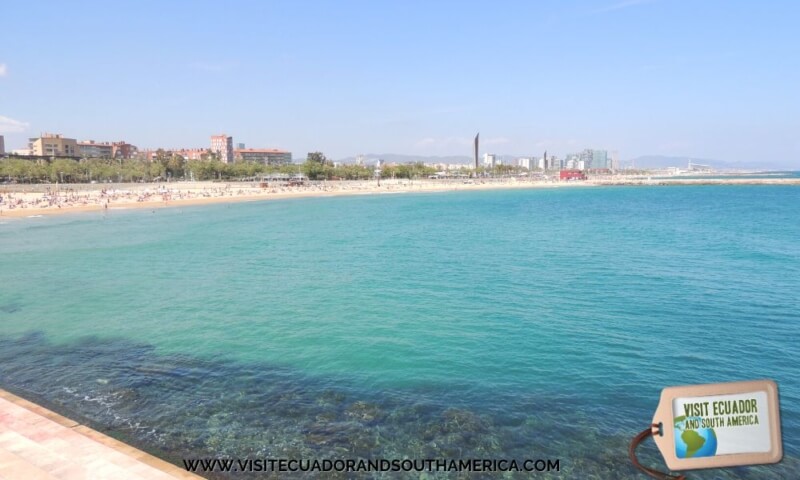 Why Visit Barcelona:
Barcelona, a city pulsating with energy and history, invites you to marvel at the Sagrada Familia's architectural splendor. Stroll through Parque Guell's whimsical landscapes, be captivated by the artistic allure of Casa Batlo, and lose yourself in the medieval charm of the Gothic Quarter. From the panoramic views of Montjuic to the lively atmosphere of Las Ramblas, every corner tells a story waiting to be explored.
Top Attractions in Barcelona:
Sagrada Familia:
Gaudi's masterpiece, the Sagrada Familia, is a breathtaking blend of art and spirituality.
We took a tour that included a stop at Sagrada Familia, the most impressive work of Gaudi and a landmark. If you want to go inside, make sure to buy your tickets ahead to save some time.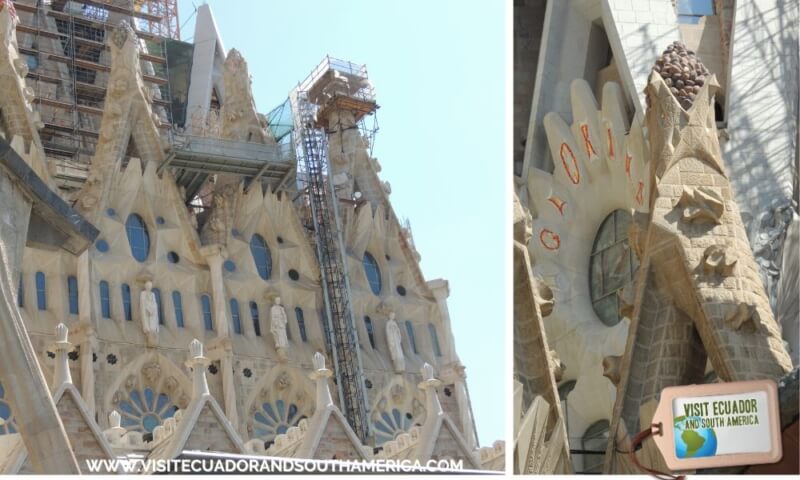 2. Parque Guell:
Explore the enchanting Park Guell in Barcelona, a whimsical creation by Gaudi offering panoramic city views. After a metro ride to Lesseps station, surprising electric staircases ease the ascent to the hill. Discovering that tickets are now required for the main areas, we opt for the free access area with stunning views of the surreal park and the iconic terrace with its vibrant mosaic bench.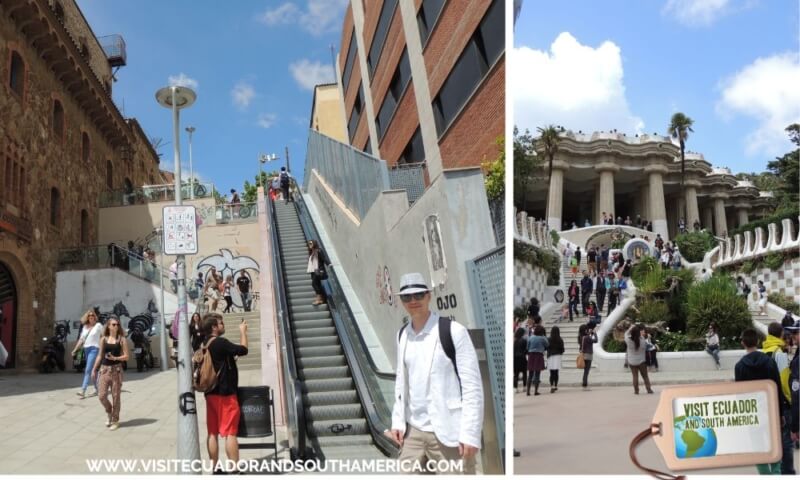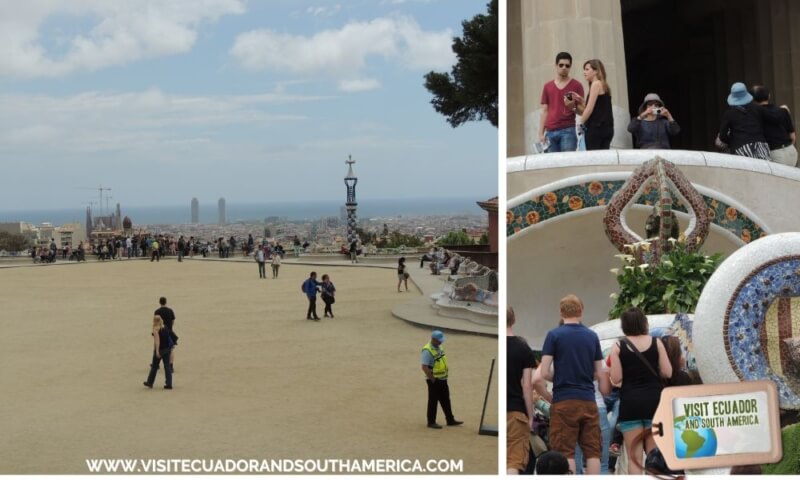 A pleasant descent unveils a charming street leading to the main entrance, allowing us to capture pictures of the intricate facade, mosaic-tiled bench, iconic columns, and the beloved lizard sculpture. An unexpected blend of art and nature awaits in this captivating urban oasis.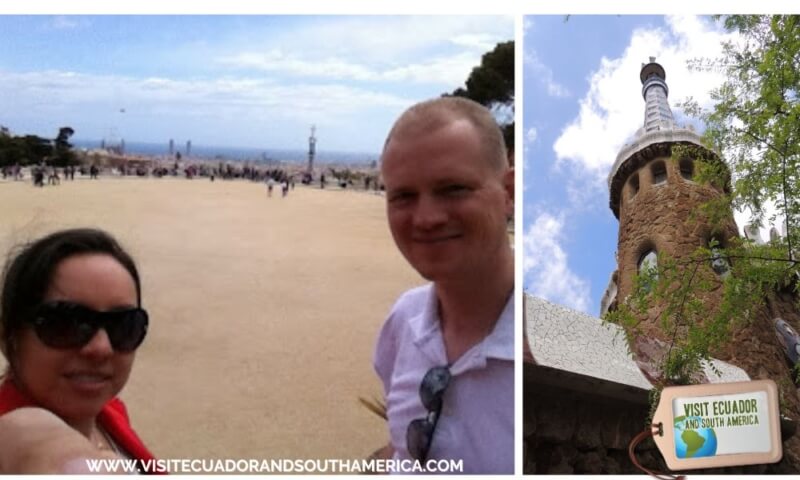 3. Casa Batlo:
Explore the artistic marvel of this modernist gem in the heart of the city.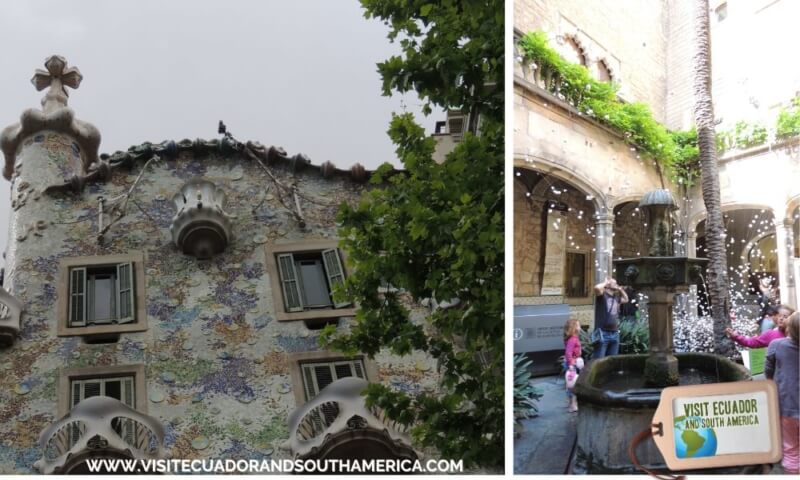 4. Medieval Town:
Immerse yourself in the Gothic Quarter's narrow streets and historic architecture. This is the church Santa Maria del Pi, from the 14th century, built in Gothic Catalan style. It is claimed that it has the biggest rose stained-glass window in the world.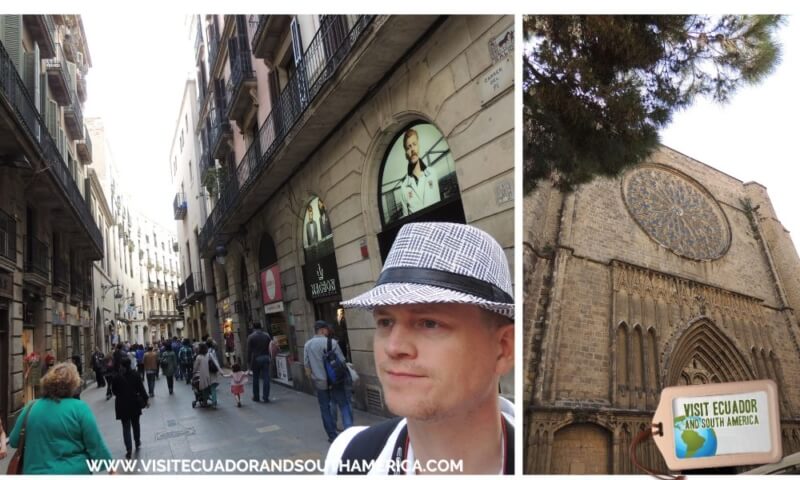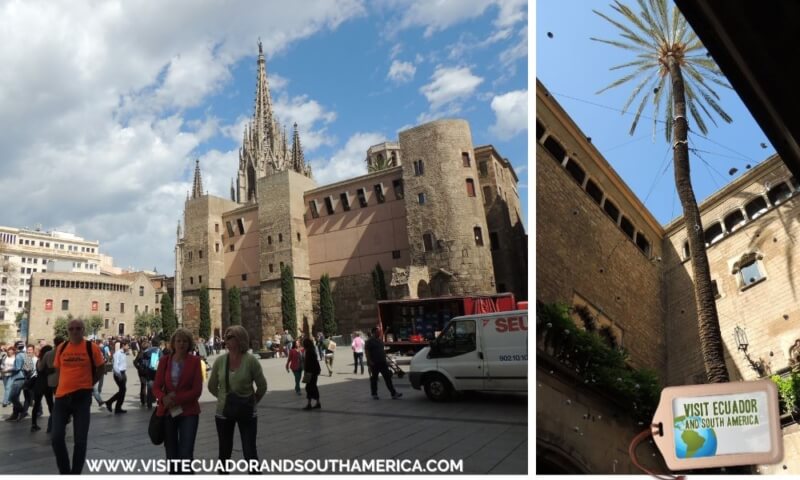 5. Montjuic:
Enjoy panoramic views from this iconic hill, home to museums, parks, and the Olympic Ring. We then headed to Barcelona where the tour started with a visit to Montjuic, a mountain top offering some amazing vistas over the downtown area and the marina.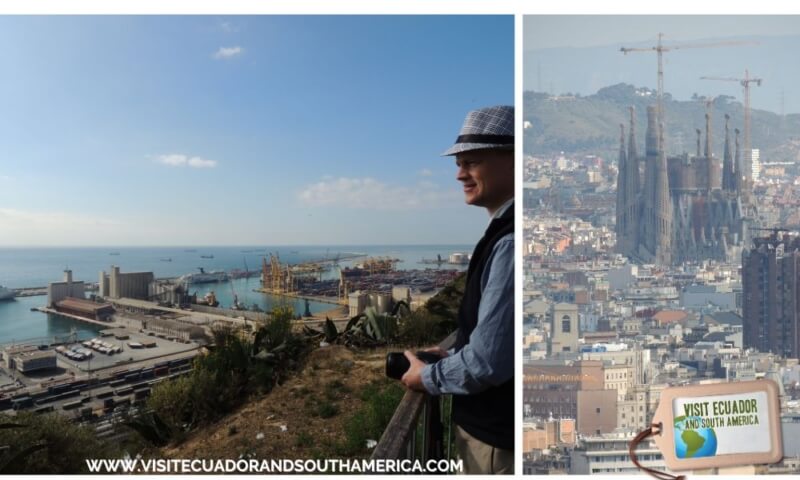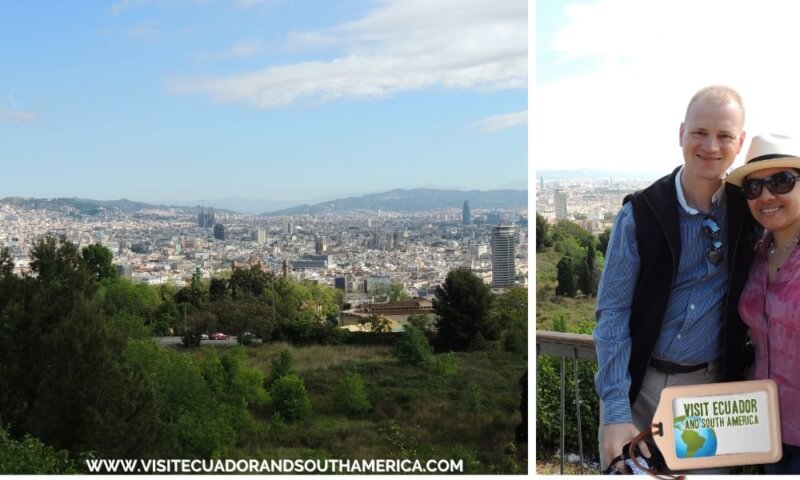 6. Las Ramblas:
Experience the vibrant heart of Barcelona with its bustling markets and street performers.
Our tour of Catalonia, included one day in Barcelona and 50 minutes to wander around Las Ramblas "solo" and we decided to visit a bit of the Medieval part of town "Barri Gotic"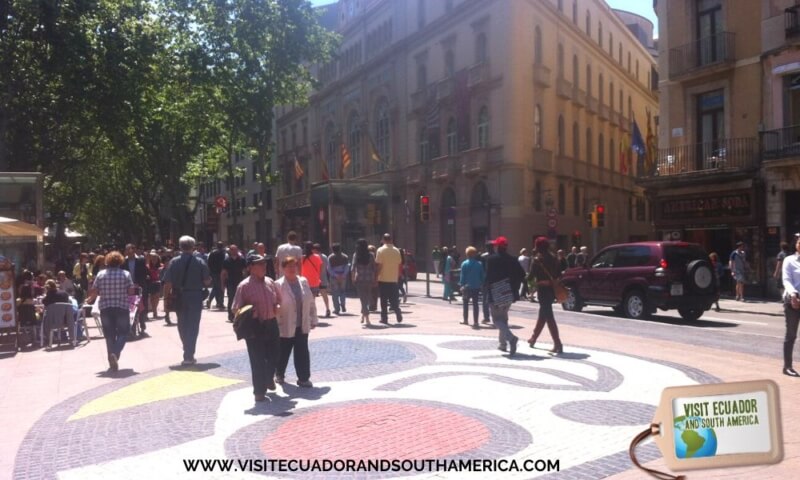 Getting Around Barcelona:
Maximize your exploration with the convenient hop-on-hop-off bus, providing a flexible and comprehensive tour of the city's highlights.
Recommended Tours in Barcelona:
You too can enjoy a guided tour and make your Barcelona trip even more memorable. Booking a tour in Barcelona will make it a much stress-free experience. It will ease communication barriers and avoid the hassles of planning and logistics. I have some tour options to suggest here.
Recommended Tours in Catalonia:
Immerse yourself in Catalan wine culture with a guided tour of a picturesque vineyard. #WineTasting #CataloniaWines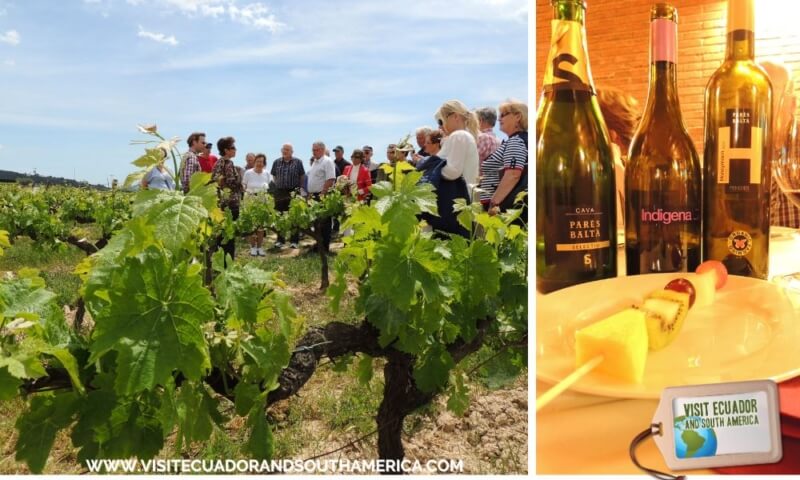 Why Visit a Family-Owned Organic Vineyard:
Indulge in Catalonia's wine culture at a family-owned vineyard, where tradition and organic practices intertwine, offering a unique tasting experience.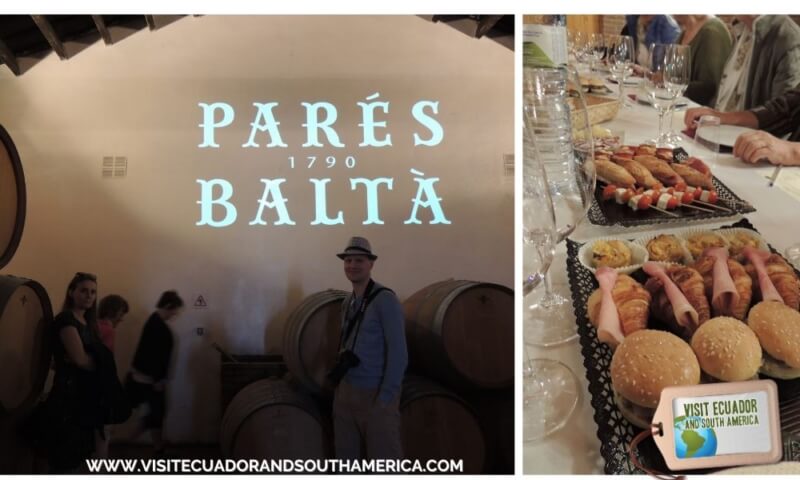 Montserrat Monastery Excursion:
Delve into spirituality and breathtaking landscapes with a guided tour and bus transfer to Monserrat. #SpiritualJourney #MontserratMagic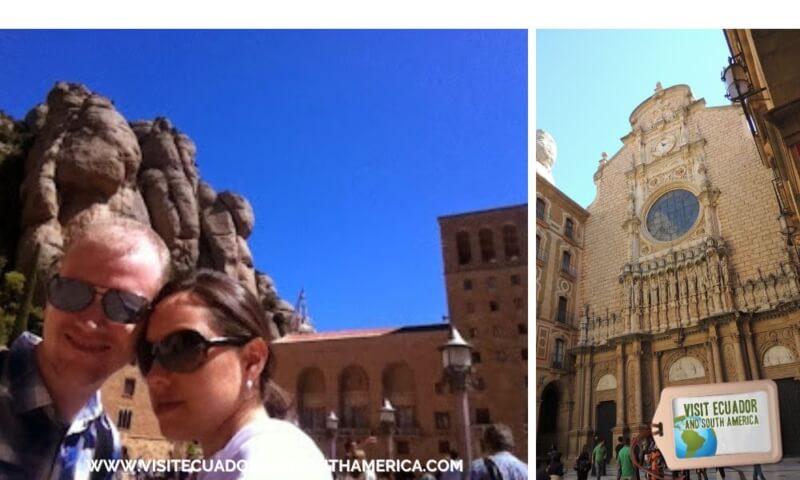 Why Visit the Monastery of Montserrat:
Discover the spiritual oasis of Montserrat, a mountain sanctuary housing the Black Madonna. The stunning views and serene atmosphere make it a must-visit destination.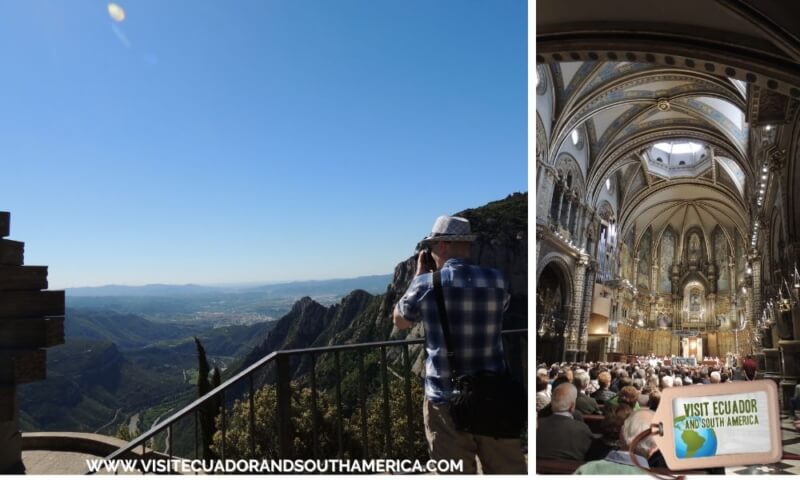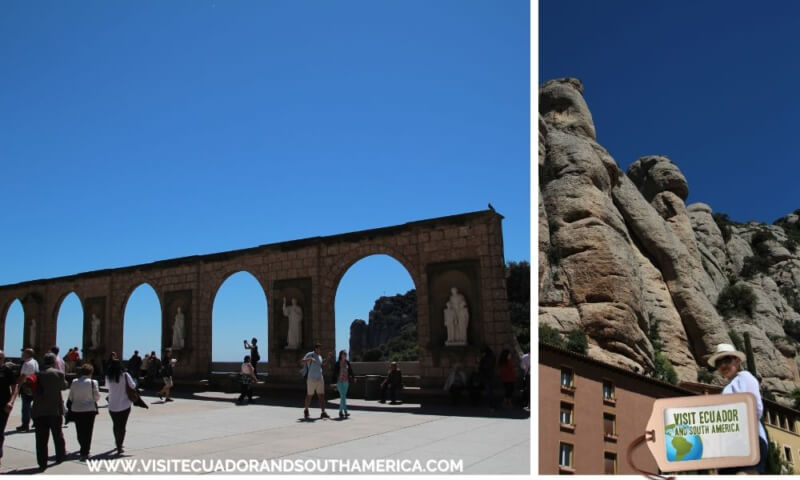 Just a short escape from Barcelona, Sitges offers pristine beaches, charming streets, and a lively arts scene. It's the perfect retreat for relaxation and exploration. Travel back in time to the ancient capital of Hispania and enjoy the modernist charm of Sitges with this day tour.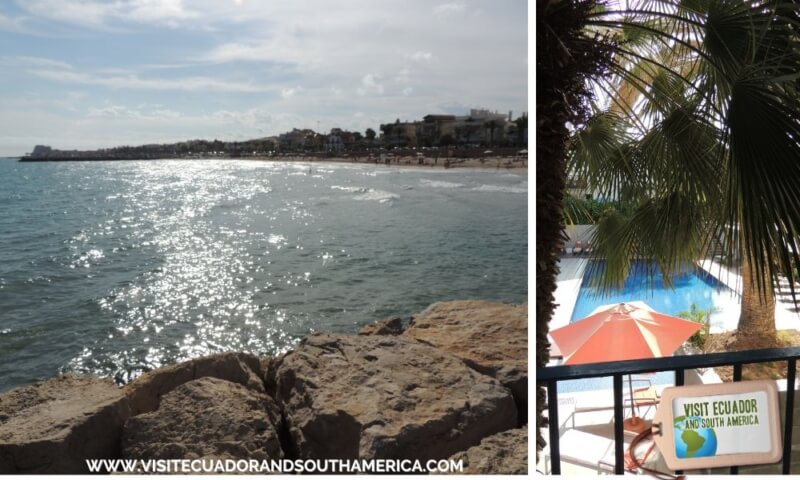 Why Visit Sitges
Sitges is located 36 km south of Barcelona and is an idyllic place that offers the perfect weekend getaway for locals and is a gay holiday destination.
The town is located half an hour by train from Barcelona, in our case, we are traveling in a group by bus,  it is a long weekend as the 1st of May is a holiday and most people are heading to the beach so it took a bit longer than that.
Some of the highlights in Sitges include nice warm scenic beaches and a charming old town.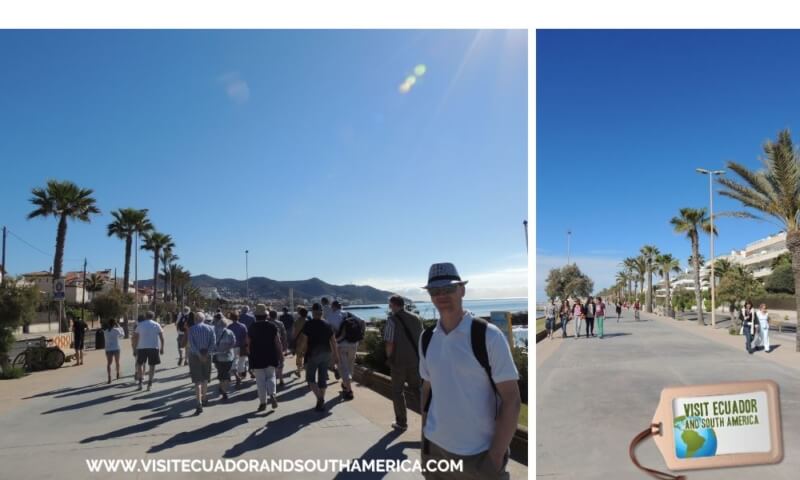 Where to stay in Barcelona
Top 3 Hotels in Barcelona:
A luxurious waterfront retreat with modern design.
Majestic Hotel & Spa Barcelona:
Timeless elegance in the heart of the city.
A blend of history and sophistication in a former cotton-textile headquarters.
Conclusion:
Embark on a journey that seamlessly weaves together the tapestry of Catalonia's cultural allure and the vibrant spirit of Barcelona. From the awe-inspiring landmarks to the delectable culinary experiences, this exploration transcends the ordinary. Catalonia, an autonomous region in Spain, not only preserves its rich heritage but proudly displays it in every corner. As I reminisce about my backpacking days in 1996, the resilience of Catalan pride was unmistakable—the distinct dialect, the warm embrace of culture. Now, standing at the intersection of tradition and modernity, Catalonia unfolds as a destination where history meets contemporary charm.
Spain, far more than wine, beaches, and sun, beckons you to discover the heart of Catalonia. It's a place where the echoes of the past harmonize with the present, creating an experience that goes beyond the superficial. As signs in Catalan, Spanish, and English guide you through the vibrant streets, you'll witness a cultural mosaic that has stood the test of time. So, pack your bags and let the allure of Catalonia captivate your senses—a journey where every step is a dance between history and the vibrant energy of the present.
PIN IT FOR LATER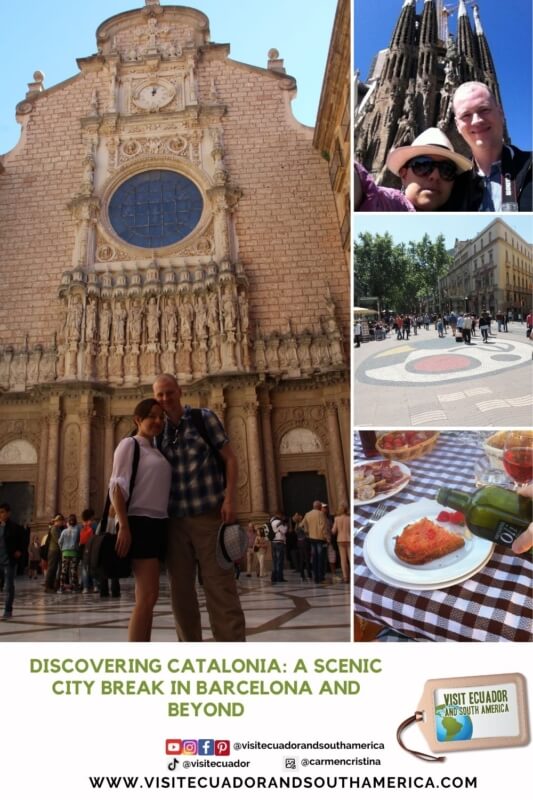 Our anecdotes and trip details…
We were greeted by the guide from a local agency, our the guide for the transfers and the tours is Swedish.
We stayed at 4-star hotel, Antemare. which is nicely located one block away from the sea, a 20-minute walk from the center, and equipped with a spa and a swimming pool.
Our vineyard journey at Bodegas Pares Balta, a family-owned organic vineyard established in 1790, begins in the picturesque Penedes wine district. Renowned for its award-winning wines, Pares Balta specializes in cultivating various grape varieties, including Macabeo, Xarel.lo, Parellada, Syrah, and Cabernet Sauvignon. The region's unique climate, influenced by the Mediterranean Sea, proves ideal for wine production.
The organic and biodynamic practices at Pares Balta emphasize chemical-free grape handling and sustainable cultivation. The owners share insights into the impact of weather, wind, and soil on grape quality. The biodynamic approach, incorporating lunar cycles, enhances flavors like rose, thyme, and lavender, with bees and wind aiding pollination.
Indoors, we savor tapas paired with Spanish cava, experiencing the distinct Honeymoon wine made from Parellada grapes, available exclusively in select restaurants and specialty shops. Among the showcased wines, Mas Irene, a spicy red with prune undertones, stands out, adorned with accolades like a Silver Medal at the International Wine and Spirit Competition in London and Mundus Vini in Germany.
Descending to the cellar, we witness the meticulous cava production process involving sugar, yeast, and still Champagne wine. The freezing method, followed by the addition of sugar, leads to a maturation period of 18 months or more. The Cavas, classified by sugar content, range from Brut nature (0-3 g per liter) to brut, dry, and sweet. Visitors are offered a special price of 6 € per bottle for the delightful white wine, Honeymoon, making the vineyard experience both educational and indulgent.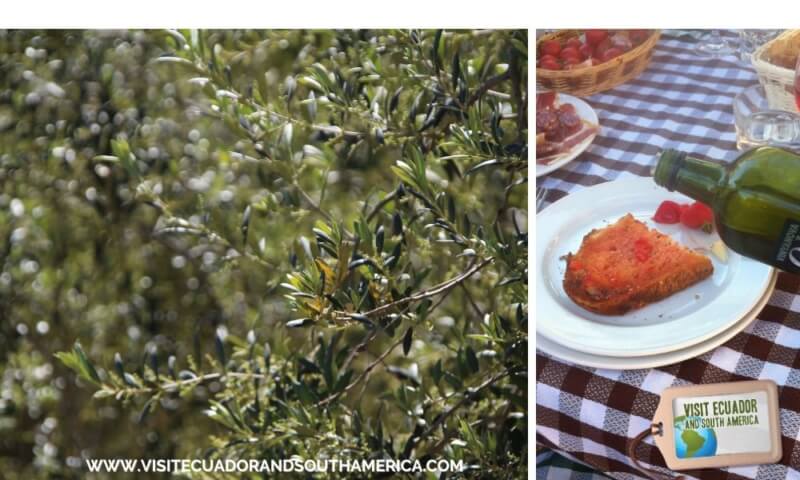 After our visit to Monserrat, we learned a pretty tasty way to eat the bread/toast the Catalan way with olive oil, fresh cherry tomatoes, and garlic.
For dessert we got some nice hard sweet bread with almonds, nuts, and raisins served with a delicious fruity dessert wine from the house: Mezquital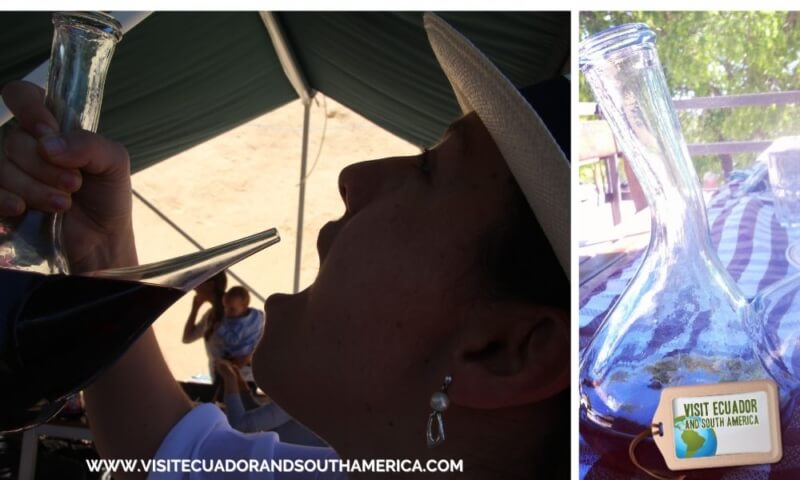 We also got to see another one of Antonio Gaudí's spectacular projects: Casa Battlo.
It is really obvious that in the 10+ years since my last visit, while backpacking with my sister Belen, tourism has exploded worldwide.
There were dozens of people taking pictures in front of the house and a long line waiting to enter, as opposed to when we were there or when I was there 4 years earlier, we saw just a few tourists in comparison to this. Word of advice, if you intend to enter the house, go there early.
During our tour, we included a stop to meet Isa, my school friend who is now studying in Barcelona and we had not spoken in many years. It was nice to catch up on our lives in gorgeous Barcelona.
Here is las Ramblas work/addition by Miró!
Like 

Visit Ecuador and South America 

on

 Facebook

, follow the blog on

 Twitter,

 Pinterest

,

 and

 Instagram

, and subscribe on

 YouTube

. Send us an email to get more information orhelp planning your trip: info(at) visitecuadorandsouthamerica(dot)com
I have written an E-book to help you plan your memorable trip to South America.
How to decide the best places to visit in South America, where to stay, and what to bring?