Devils Nose Train, La Nariz del diablo Train Ride in Ecuador, one of the top 10 most dangerous train rides in the world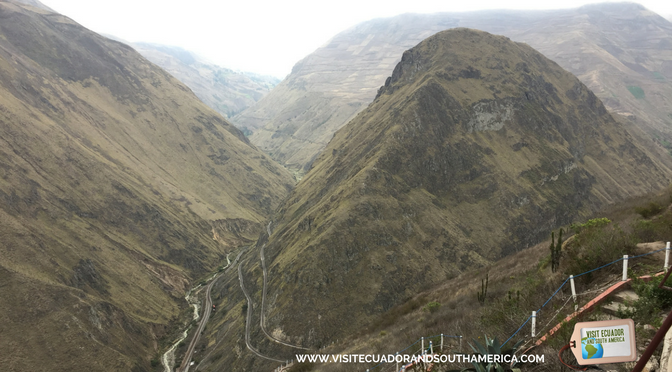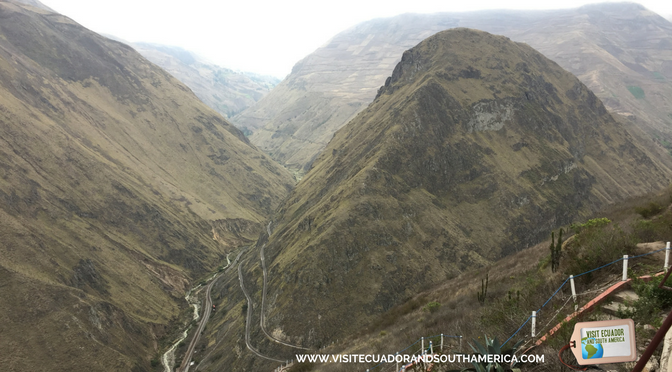 Today I want to share with you this blogpost I have been working on for a while, the 2 1/2 hours ride that attracts visitors from all over the country and the world.
About the Devil´s nose
There is transport from Riobamba to Alausi, in order to enjoy the most spectacular track of the railway, at "Nariz del Diablo" (Devil´s Nose).
An exhilarating ride, where you go through part of the Andean Cordillera with of course the vistas as some of the highlights of the ride.
The project started in 1899 when one of our most visionary presidents, Eloy Alfaro wanted to connect the two main cities of Ecuador, Quito (the capital) and Guayaquil (the coastal city and main port) by rail. For this project he would bring about 4000 men, most of them from Jamaica and Puerto Rico.
The challenge for building the railroad was a wall of rock almost vertical, known as El Nariz del Diablo (The Devil's Nose). This wall connects Alausi to Sibambe and carving tight switchbacks out of the rock was the way to finish the work.
As a result, the train descends zigzagging 500 meters down making it an exhilarating experience.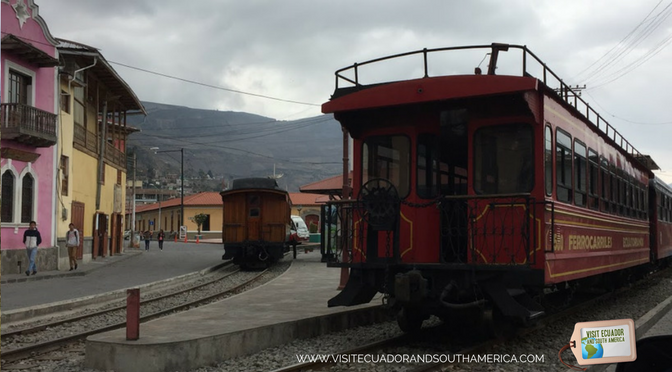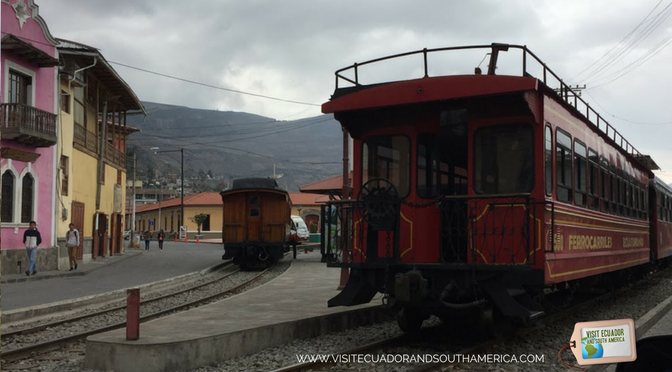 Taking the train from Chimborazo
The city's history is connected to the role it played as a connection between the Coastal region and the highlands of the country. The train was the main means of communication in the past.
Nowadays, some work has been done to the railway and the train ride is a great activity for tourists.
There are train rides every day, except Monday, at 8 am and 11 am.
NB! The trains are currently not operating (July 2021).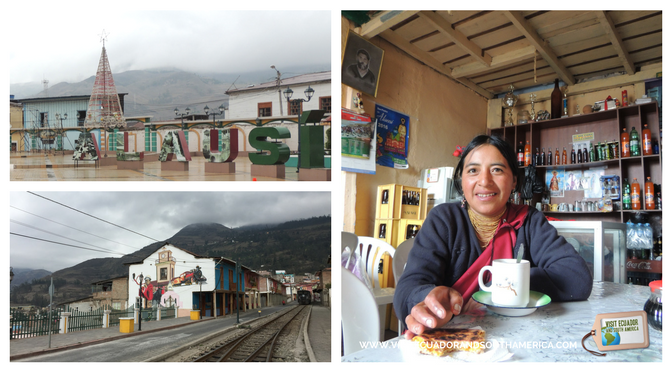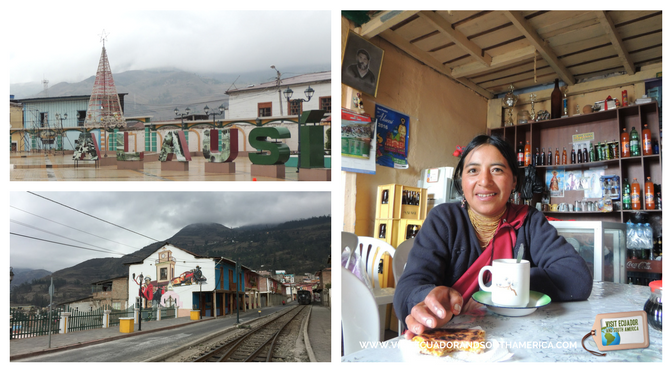 Train del Hielo I
If you want to go on another train ride, you can depart from Riobamba on this 43 km exciting train ride.  Along the way, on a clear day, you will admire the Capa Urcu volcano, Majestic Chimborazo, and Carihuairazo volcano. Some other highlights are Museo del Hielo, meeting Baltazar Ushca, the last "iceman" of the Chimborazo, trails to enjoy nature, and lunch at the community La Moya.
If you are in South America I would love to see your pictures.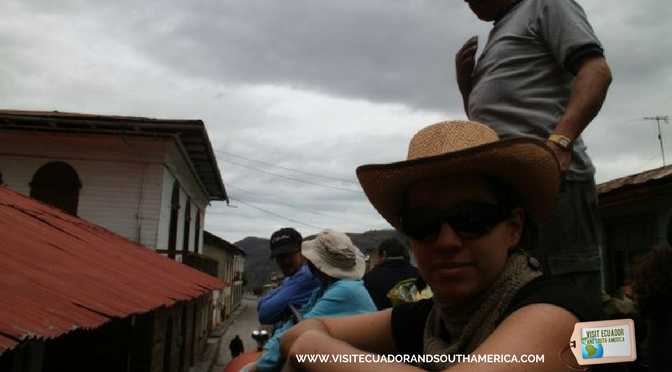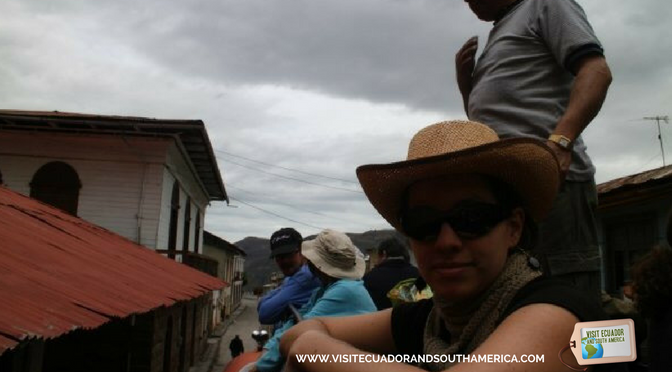 Devil's Nose – The picture below shows you one of the lookout points, it is one of the stops along the way. Here you will learn about the history of the Devil´s nose while you admire the spellbinding vistas.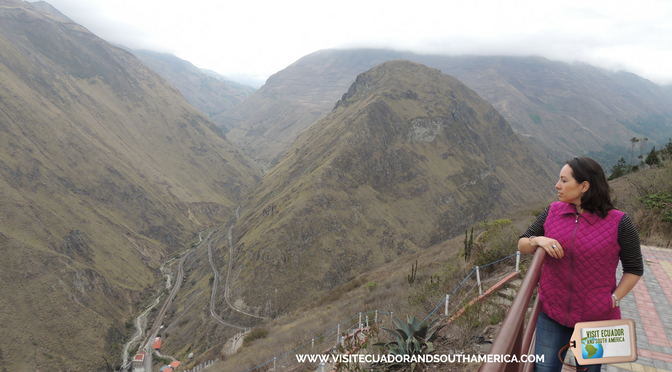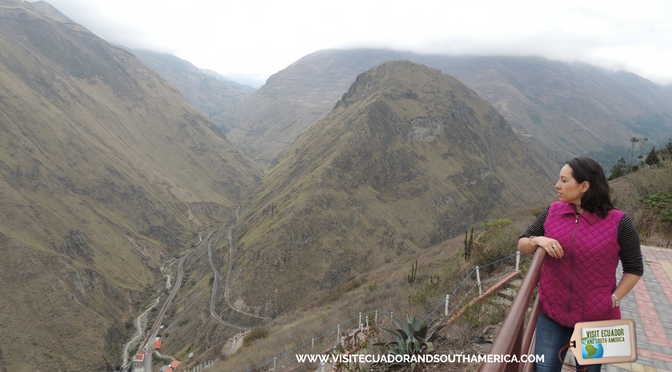 Getting information
Get official information and book your tickets in advance here http://trenecuador.com/en/home/  They also have some information on Facebook. www.facebook.com/TrenEcuador.
You can also call  1800 TRENES (873637) USA 888 LUX RAIL (5897245).
Per July 2021 the trains are not operating.
The ride
Make sure to take take the Alausi to Sibambe (Pistishi) route.
07:30     Check-in Alausi Station
08:00     Leave in train
08:50     Arrive at Nariz del Diablo mountain viewpoint
09:00     Arrive at Sibambe Station – Cultural performance, Visit to Condor Puñuna Centre, Activities (Train Cafe)
10:00     Board and return to Alausi
10:30     Arrive at Alausi. End of tour
* Same itinerary and duration applies to 11:00 and 15:00 departures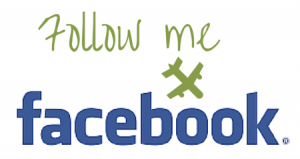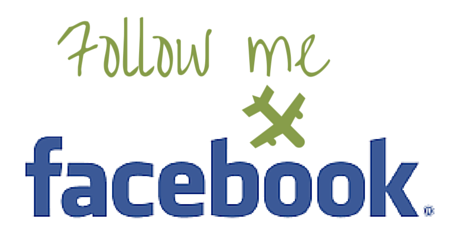 Where to stay
Hotel Rincon Aleman Stay at the best place in Riobamba, to explore Chimborazo and its surroundings
For more options, this website will help you find and choose more options.
Otherwise, you do find some ok options in the station of Sibambe
What to bring
Bring a hat, sunglasses, and sunscreen, remember that here in Ecuador you should apply it every 2 hours. Dress in layers and bring warm clothing, depending on the sun it can get warm or chilly rather fast. Bring Rainwear.
Conclusion:
Make sure to add to your trip a visit to the Devil's Nose, one of the world's most dangerous railways.
If you found this page helpful, I would appreciate it if you would pin, share or tweet it on any social media platforms you use! Every little bit will help fund our travels and continue to bring great content to our site!
Planning a trip soon?  Comment below or send me an email, I can help you with more tips to plan your memorable trip.
PIN IT FOR LATER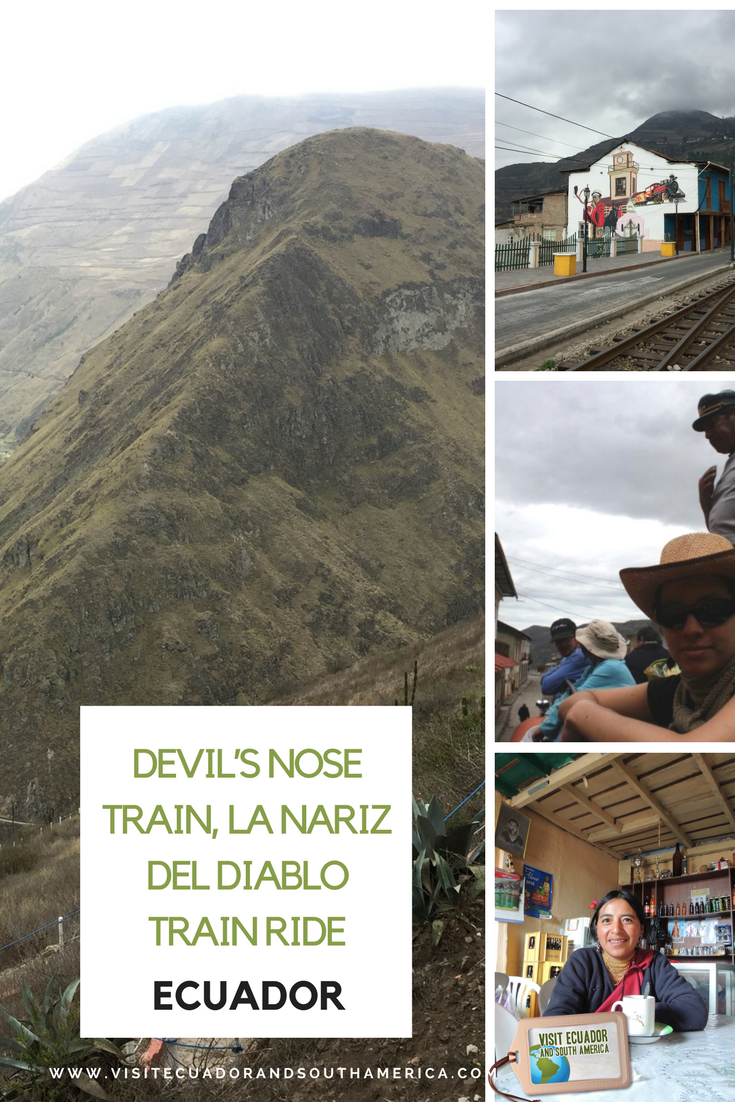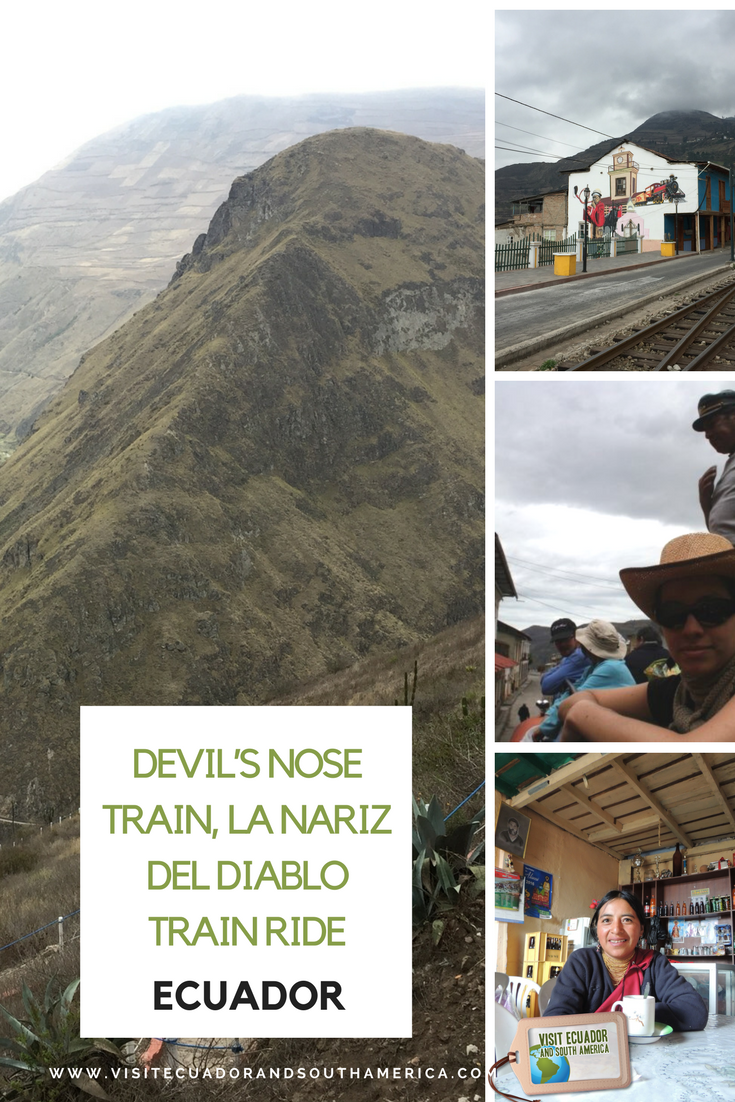 If you want more in-depth information and also a guide that you can bring along during your trip, I recommend the travel guide Lonely Planet Ecuador & the Galapagos Islands
.
This is a great source of information and tips, maps, and all you need if you plan on visiting Ecuador. I personally like the option of having a hard copy version where I can take notes and have them at hand.
Don´t just dream it, make it happen. Plan your South American trip with a local!
Take a look at this list of travel resources to plan your trip and travel in South America.
Daydreaming about your trip to South America? Order here your Free Ebook, I share with you some useful tips & resources for a memorable trip!
I invite you to follow me on Facebook, Twitter, Pinterest, and Instagram. In addition, you can subscribe on YouTube.
You can also send an email to get help planning your trip: info(at) visitecuadorandsouthamerica(dot)com