A day hiking at Santa Rita Eco-reserve
After a few months in isolation, we decided to find new places to explore, preferably in nature.
As insiders, we are always looking for new and off-the-beaten-path places and tips to share with our readers.
So this time we have chosen to visit Santa Rita Eco-reserve and share all about it with you on this post and our social media platforms. 
We decided to leave in the morning to have enough time to explore the reserve and also for the drive. Along the way, we could feel the warmth of the equatorial sun while taking in some of the magnificent landscapes along the way.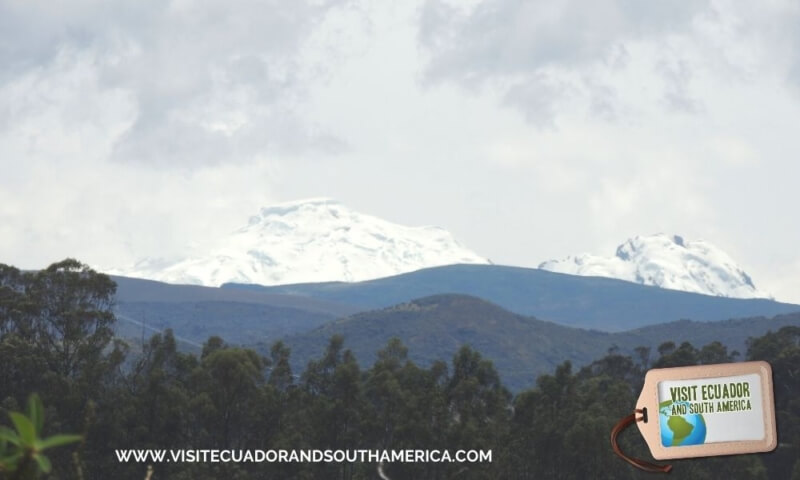 About Santa Rita
Located at 3.100 m on the avenue of the volcanos, and on the slopes of the Pasochoa volcano, this private eco-reserve has an array of activities to get you connected with activities surrounded by impressive Andean landscapes.
This private reserve has as commitment that of protecting and helping with the conservation of approximately 300 hectares of Andean forest, moor, rivers, waterfalls, and all the wildlife that is found in it.
The reserve has several trails in the Andean forest, moorlands, waterfalls, rivers, picnic areas, camping areas, and a family cabin.
If you are in South America I would love to see your pictures.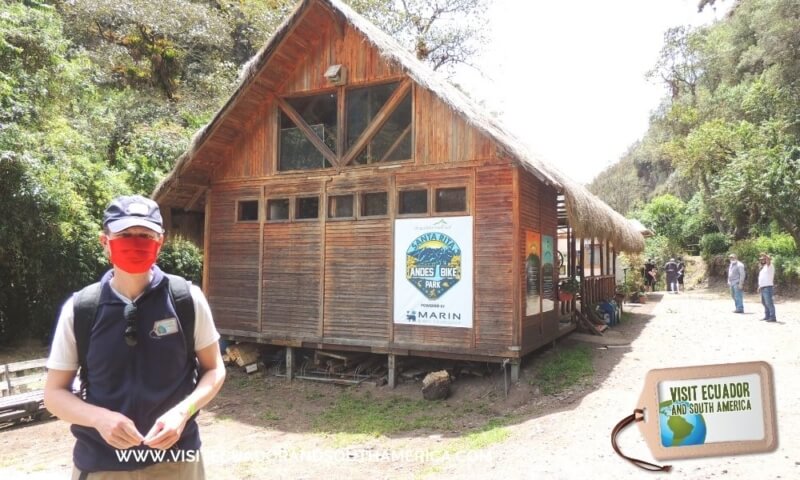 The trails
Some several self-guided trails or hikes have been carefully marked with different colors. For each trail, there is a key that you will get at the reception desk upon registration.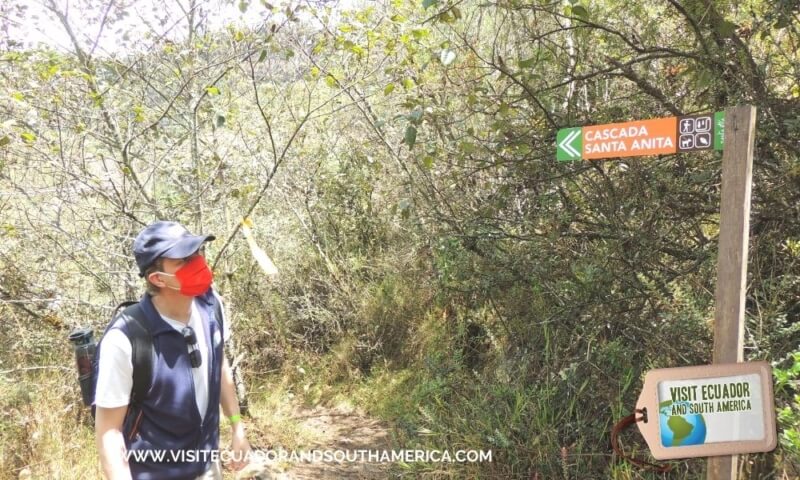 Chorrera and Santa Anita falls hike
We started our visit by opting for this hiking trail, marked with yellow ribbons. It took us about 20 minutes of hiking through uneven terrain, to arrive at a path that diverted into 2 paths. We decided to take the option on the left side, which led us straight to La Chorrera's fall, with clear water falling to a shallow part of the river.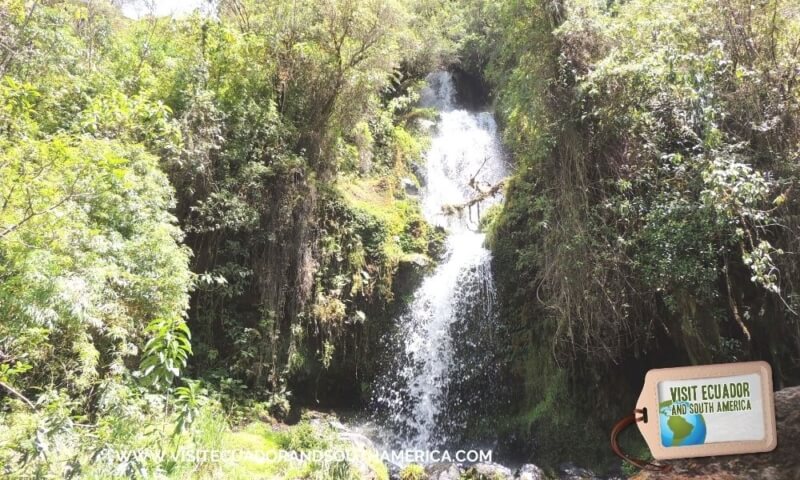 We continued our hike, and took the option on the right, this was a flatter path and after a few minutes, we caught a glimpse of this taller waterfall. Santa Anita fall has even more glacial water falling into a natural and deep pool.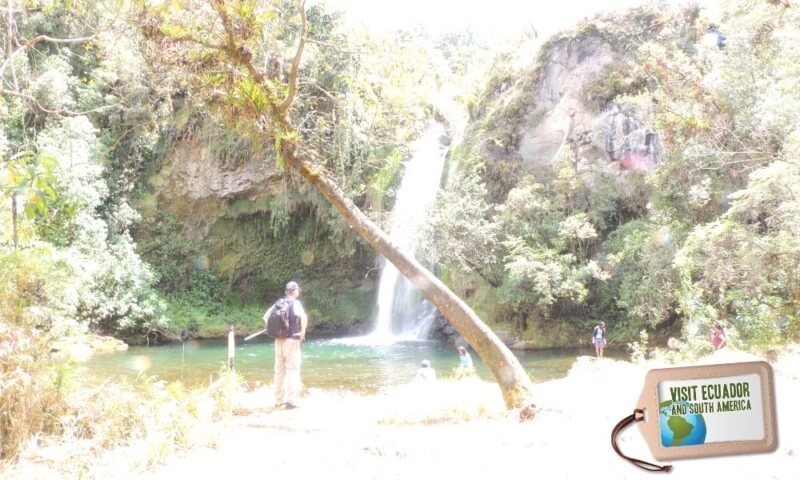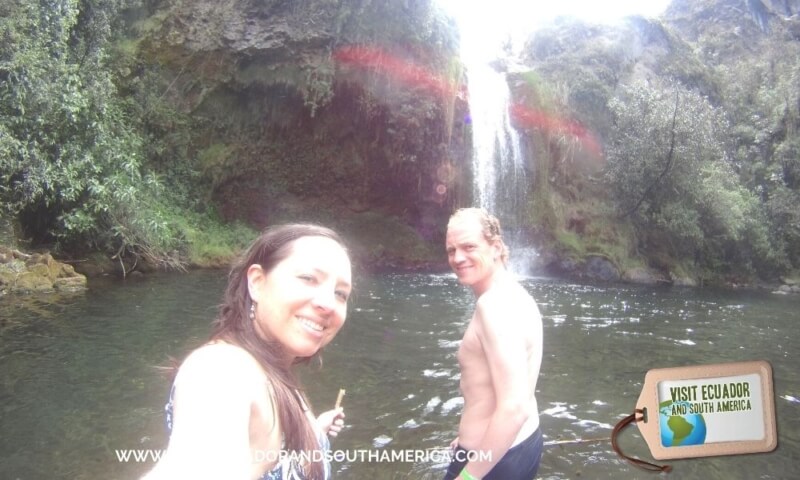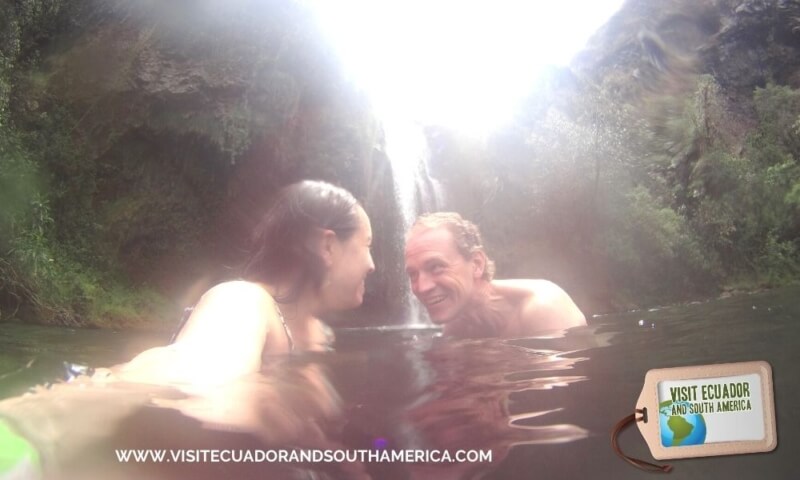 Here's when we decided to attempt Wim Hof's cold therapy, and we got in the water that came from melting glacials! It was freezing, so we did manage to overcome the fear or put mind over matter, and managed to swim back and forth and get out.
Lookout point Cascada Condor Machay
This is a second hike or trail, that opens with another key and leads to one of the most visited attractions of the reserve.
A 20-minute hike through changing scenery, including petrified lahars down the Pita River, brought us to the lookout point to Machay waterfall, the highest of Pita River with 80 m surrounded by a beautiful canyon.
How to get there    
 
Starting from Quito.
Take General Rumiñahui highway towards Los Chillos Valley until the Colibrí roundabout. Continue on the way to Amaguaña, passing the Puma gas station until you reach a double ring.
At this point, take the left towards the Selva Alegre neighborhood and follow the Ruta de los Volcanes signs. At the entrance to Los Chillos Club, turn left and then follow the cobblestone to the right, passing the Enkador factory to San Fernando.
Continue along the cobblestone road and follow the signs of the Santa Rita Reserve.
Opening hours
Monday to Sunday from 7:00 a.m. to 6:00 p.m.
From Monday to Friday call to let them know you will visit at 0997480342
Watch this video for more details and information about this tour and if you decide to book it, let us know we can help you with this and any details for your trip!
Where to stay
If you want to spend the night at the reserve, there is a camping area with bathrooms, a table, a BBQ grill, and also a family cabin for 4 people furnished and equipped.
What to bring
Even if the day is partly cloudy, bring sunblock and sunglasses. This is the equatorial sun and it will be wise to wear sun protection.
In case of rain, it is recommended to bring a waterproof jacket or poncho.
Bring good walking shoes or sturdy hiking boots, as some of the trails are not flat.
Most importantly, make sure to bring insect repellent and sunblock.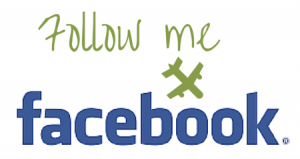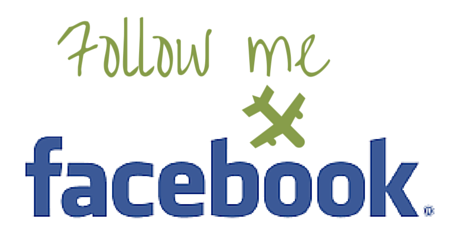 This is one of the many hikes in the highlands of Ecuador.

Our advice is to plan your visit ahead of time, in this case, we went on the weekend so we didn't need to call.
PS: We will be happy to help you plan and book your tours and accommodation, just send us an email.
If you found this page helpful, I would appreciate it if you would pin, share or tweet it on any social media platforms you use! Every little bit will help fund our travels and continue to bring great content to our site!
PIN IT FOR LATER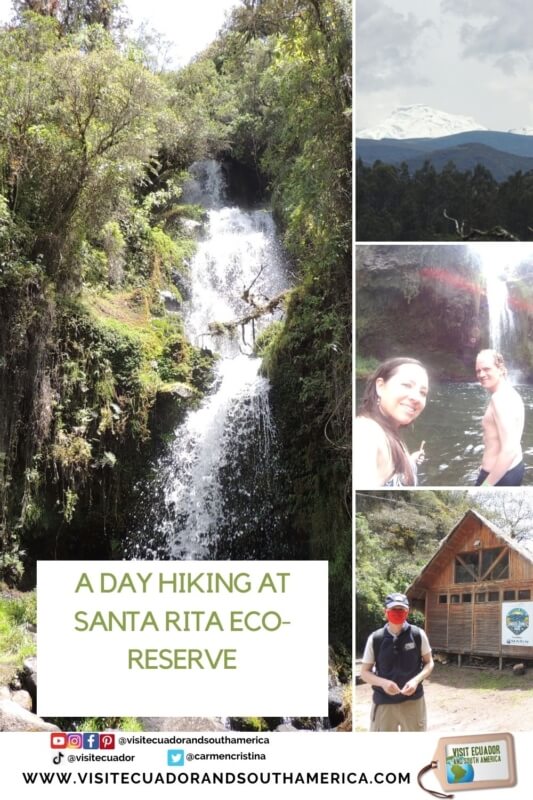 If you want more in-depth information and also a guide that you can bring along during your trip, I recommend the travel guide Lonely Planet Ecuador & the Galapagos Islands
.
This is a great source of information and tips, maps and all you need if you plan on visiting Ecuador. I personally like the option of having a hard copy version where I can take notes and have at hand.
Don´t just dream it, make it happen. Plan your South American trip with a local!
Take a look at this list of travel resources to plan your trip and travel in South America.
Daydreaming about your trip to South America? Order here your Free Ebook, I share with you some useful tips & resources for a memorable trip!
I invite you to follow me on Facebook, Twitter, Pinterest, and Instagram. In addition, you can subscribe on YouTube.
You can also send an email to get help planning your trip: info(at) visitecuadorandsouthamerica(dot)com