6 Things To Do in Rio De Janeiro, Brazil – South America
by guest blogger: Victor Eekhof – Victorstravels.com
A visit to Rio de Janeiro, the second largest city in Brazil often referred to as cidade maravilhosa (marvelous city) is a spellbinding experience, offering a wide range of activities to its visitors.
Here are 6 Things To Do in Rio De Janeiro:
1. Visit the Christ the Redeemer statue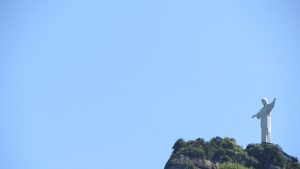 When you think of Rio de Janeiro an image of the famous Christ the Redeemer statue   inevitably pops into your mind. Let me tell you: the statue is even more impressive   when you're standing right in front of it. It's Massive (yes, capital M), and well worth a visit. As you might expect you're not the only one that wants to see it, so if you're allergic to crowds it might not be for you. Also, don't take the train for exactly this reason. Unless you enjoy an ultra-slow ride to the top in a tin can filled with tourists of   the obnoxious kind.
Instead, take the van going from the Largo do Machado square, in front of the church. It   takes you all the way up to the statue and includes entry to the statue as well. Price is R$49 (€ 12) in high season and R$39 (€ 10) in low season. Oh, and did I mention the  absolutely amazing view you get from the statue on clear days?
2. Head to the Jardim Botanico (botanical gardens) 
Victor Eekhof – Victorstravels.com
If you would cross a park and a jungle you would end up with these botanical gardens. This public park is densely populated with all sorts of plants, and it gives a welcoming  contrast with the busy and crowded beaches of Ipanema and Copacabana. You can find  some ruins of an old castle here, which is slowly but surely in the process of being  absorbed by the surrounding nature. If you'll have only a few days in Rio de Janeiro, you  could skip this park, but when you're there for a week or so it's a recommended place to visit. Entrance fee is R$6 (€ 1.50)
3. Try some local food & drinks 
If you like your food friend and with cheese, you're going to love Brasil. This country is on the way to becoming the most obese country in the world, with over 52.5% of its   citizens being at least being overweight. With their diets, I'm not surprised. Then again,  they do serve some pretty tasty food and drinks!
These are my favorites:
Literally means "cheese bread" in Portuguese. I couldn't get enough of these balls  of doughy, cheesy goodness, especially when they are made fresh (which they  are most of the time).
Victor Eekhof – Victorstravels.com
There are many varieties of exotic fruit drinks in Brazil, nectar de Goiaba being one of them. This green-and-red fruit has a thick smoothy-like texture and is very sweet, which is exactly right on a sunny day. Great in cocktails.
The go-to soft drink of Brazilians. It has been around since 1921 and you can find it in every supermarket. If you like your sugary, fizzy drinks, try this.
Açaí berries, a cross between a grape and a blueberry, are often praised for their  health benefits. They are low in sugar, but contain excellent amounts of iron, calcium, fiber, and vitamin A. You can find them in many different forms and  shapes in Brazil, from power bars to fruit drinks, but also just unprocessed on the market.
My personal favorite, I averaged drinking 1 green coconut a day for my stay in Brazil (which was 1 month). As the sun is often shining in Brazil, the need for refreshment is high. Head to any street market and get yourself a coconut for about R$5 (€1). You can drink the juice with a straw and the coconuts are stored cool, making it an absolutely excellent head-cooler on hot days.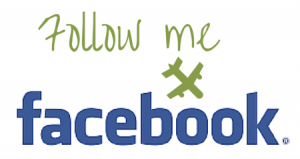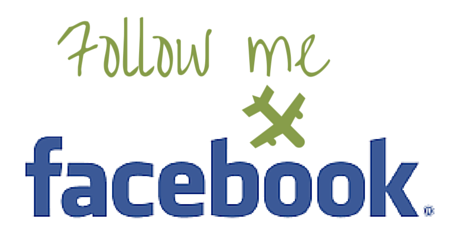 4. Go to the beach 
Victor Eekhof – Victorstravels.com
Of course: Rio de Janeiro equals beach time. If you're visiting in the high season you might want to avoid the popular Copacabana & Ipanema beaches; they will be crowded  with locals and tourists. For a more quiet beach experience head to either the Prainha, Grumari, Joatinga or Praia do Leme. These beaches are relatively far from the city center, but you'll have some more of the (secluded) beach for yourself. The best way to  get there is to negotiate a fixed price with the driver, who will wait a few hours at the beach and will take you back to the city as well. It is best done via your hotel's reception, as they know which taxi drivers can be trusted.
5. Admire Rio's many forms of street-art 
Victor Eekhof – Victorstravels.com
Every street you walk on in Rio de Janeiro breathes culture. You'll see people dance on the streets and hip-shaking music will put a smile on your face. If you want to know more about the city's struggles and ambition, look around you. There is a rich scene for  street-art here and many of the pieces carry a heavy message. Two of my favorites:
Escadaria Selarón (Selaron steps)
In 1990 Chilean-born artist Jorge Selarón started renovating the steps that ran in   front of his door. At first, he colored them with blue, green and yellow tiles to match the Brazilian flag. Although he got mocked by his neighbors, he continued his work and soon it became a true obsession. Nowadays there are over 2000 tiles from over 60 countries, making it a world-famous icon of Rio de Janeiro. I would consider this attraction an absolute must for every visitor.
The Favela Painting Project 
In 2005, Dutch artists Jeroen Koolhaas and Dre Urhahn started working together in order to create large artworks in unexpected public places. They started painting the infamous favelas (poor, often crime-ridden neighborhoods of big cities) in bright colors and happy themes and patterns. The project was wildly  successful and got a lot of international press. You can still see the painted favela  "Praça Cantão" by taking bus 404 or 432 from Botafogo.
6. Stroll through a favela 
Victor Eekhof – Victorstravels.com
This strikes a nice bridge to the last item on my "to-do" list: visiting a favela. Yes, there are many crazy stories about people getting robbed in favelas. However, to be able to get a true feeling of the struggle of Rio de Janeiro, a visit to a favela is a must. You can go   with group tours which can be great for most people. I visited the Dona Marta favela by myself, and I have to say that the narrow streets and the tall multi-story residential buildings made me feel like my every step was being watched. Still, it was a great experience well worth it, and as a reward I reached a statue of a Michael Jackson that just woke up.
Book a tour
I just found this place that I would have loved to know of before, they have great service and choices. If you are short on time or want to avoid the stress of planning and logistics in a big city like Rio de Janeiro, go ahead and click here to book a tour.
PIN IT FOR LATER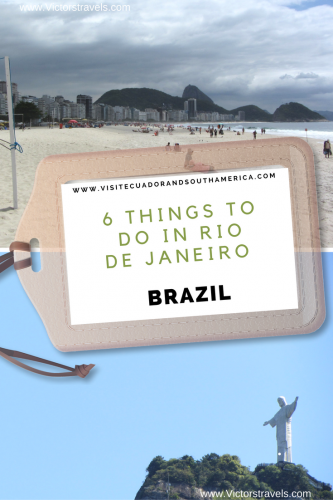 Don´t just dream it, make it happen. Plan your South American trip with a local!
Take a look at this list of travel resources to plan your trip and travel in South America.
Day dreaming about your trip to South America? Order here your Free Ebook, I share with you some useful tips & resources for a memorable trip!
Finally, I would like to invite you to follow me on Facebook, Twitter, Pinterest and Instagram. In addition, you can subscribe on YouTube.
Send email to get help planning your trip: info(at) visitecuadorandsouthamerica(dot)com
Save
Save
Save
Save
Save
Save