Planifica el mejor viaje por carretera de Quito a Cuenca.
Cuando era niña solía pasar la mayoría de los veranos, las vacaciones y a veces, la Navidad en Cuenca. Realmente disfruté haciendo este viaje por carretera de Quito a Cuenca junto con mi familia.
En realidad, mi padre creció en Cuenca y la mayoría de su familia vive en esta ciudad colonial en el Sur de la Sierra de Ecuador. Esto me ha permitido conocer bastante bien los 432 km de carretera de Quito a Cuenca, incluyendo las atracciones, restaurantes y opciones de alojamiento.
Escrito en colaboración con Marco Carpio.
Traducción al español: Carmen Tobar
Fotografía: Kjell Anders Pettersen, Cristina Pettersen Carpio
¿Cuánto tiempo se tarda?
La distancia entre estas dos ciudades es de 432 km, lo que demora aproximadamente 8 horas en automóvil o 12 horas en autobús.
Si conduces desde Quito, toma la carretera Panamericana (E35) hacia el sur a través de Latacunga, pasando Ambato y Riobamba, hasta Cuenca.
¡Y recuerda disfrutar algunas de las actividades y atractivos en el camino! Aquí hay algunas ideas sobre qué ver, hacer y comer en el camino que lo ayudarán a disfrutar de un viaje memorable de Quito a Cuenca.
If you are in South America I would love to see your pictures.
Sobre el viaje
Salida de Quito:
La ciudad tiene dos terminales de autobuses, una ubicada al norte (Carcelen) y otra al sur (Quitumbe) desde allí, varias compañías de autobuses ofrecen transporte cómodo a diferentes destinos del país.
El viaje por carretera comienza en la ciudad capital, Quito, con una altitud de 2800 m.s.n.m. y a lo largo de una carretera pavimentada. Durante el viaje, vas a encontrar varios grupos autóctonos de la Sierra, cada uno con sus propias tradiciones y vestimenta.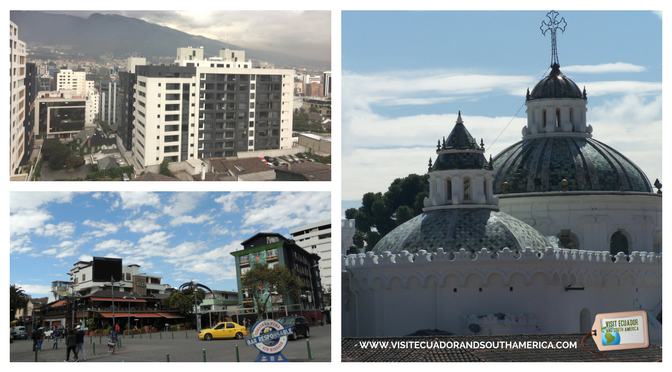 Atracciones y actividades en el camino:
Admire la avenida de los volcanes:
Ubicado a lo largo de la Sierra, que se extiende 325 km, se encuentra la Avenida de los volcanes compuesta por impresionantes picos que se extienden desde el norte hasta el sur de Ecuador. Fue el explorador alemán Alexander von Humboldt quien los nombró.
De hecho, ocho de las cumbres más altas del país se encuentran aquí, e incluyen: Chimborazo, Antisana, Cayambe, Tungurahua y Cotopaxi.
La carretera principal que conecta la ciudad de Quito con Cuenca atraviesa el callejón interandino de Ecuador con sus impresionantes vistas. A través de los valles ubicados a lo largo de dos cadenas montañosas formadas por erupciones volcánicas.
Algunos de estos son volcanes nevados de más de 5.000 m.s.n.m. y la mayoría de ellos tienen nieve de forma permanente. Pasará las dos cadenas montañosas paralelas que separan el oeste seco de la cuenca del Amazonas hacia el este. Creando picos y valles, este último lleva el nombre de los volcanes donde se encuentran: Pichincha, Cotopaxi, Tungurahua y Chimborazo. Cañar lleva el nombre del río principal y Azuay por la cordillera.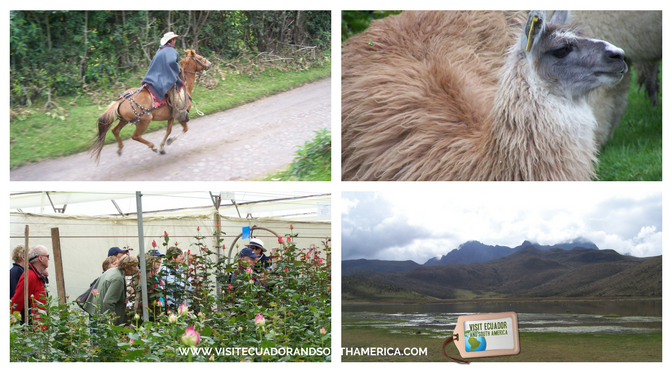 Interactua con las comunidades indígenas.
Hay otro punto culminante de este viaje. A lo largo del camino, podrás admirar y, con suerte, también conocer algunos de los diferentes grupos indígenas ubicados en la cordillera de los Andes.
Una vez que llegues a la provincia de Tungurahua en tu camino a Guaranda, encontrarás varias culturas indígenas: los Chibuleos, los Salasacas, en Chimborazo los Panzaleos, en Cañar los Cañaris y más al sur en Loja los Saraguros, cada uno con su propia ropa y tradiciones
Al llegar a Ambato, puedes optar por visitar el grupo indígena Salasaca.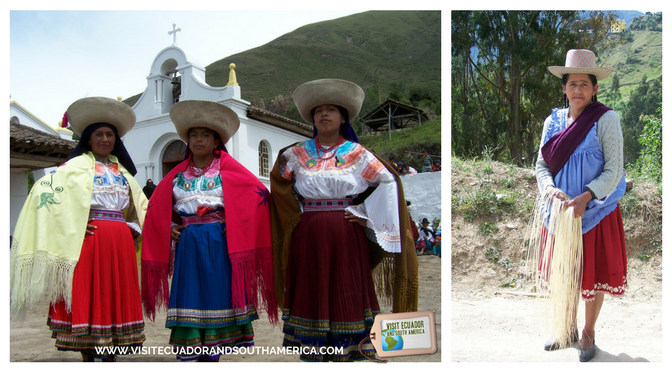 Al mismo tiempo, verás pequeños pueblos indígenas, donde el tiempo parece haberse detenido, paisajes fascinantes y mucho más
Mire este video para ver algunos de los aspectos más destacados en el camino.
Paradas en el camino
1.- Quito – Primer patrimonio cultural de la humanidad
Comienza por pasar un día en el centro histórico de Quito, admirando las iglesias coloniales, esculturas y pinturas. Quito es la capital de Ecuador, con aprox. 3 millones de habitantes.
La ciudad está ubicada en un valle formado por las muchas capas de cenizas que resultaron en más de 60 m de sedimentos de los volcanes que rodean la ciudad.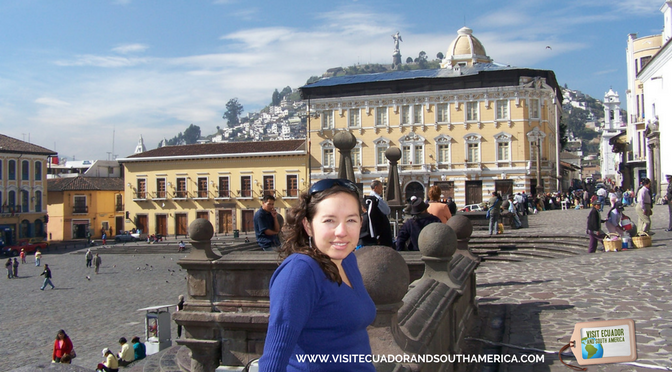 ¿Dónde comer?
El ambiente informal que ofrece el Café Mosaico, permite a sus visitantes disfrutar de impresionantes vistas del Quito colonial. ¡Amo este lugar!
Alojamiento en Quito: aquí están algunas de mis sugerencias.
Café de la Vaca, Machachi
¡Una de las primeras paradas que recomiendo durante tu viaje por carretera! Detente para un desayuno tradicional o una jugosa milanesa en el Café de la Vaca en Machachi.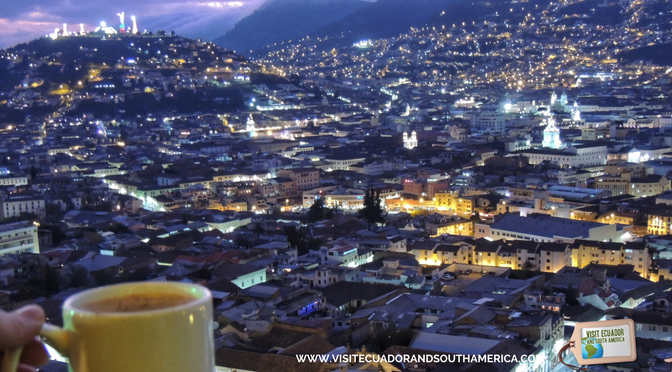 2.- Parque Nacional Cotopaxi
Disfrutar de los contrastes que el paisaje a lo largo de la región de las tierras altas no tiene límites. La avenida de los volcanes es lo más destacado para cualquiera que visite Ecuador y uno de mis lugares favoritos es el Volcán Cotopaxi. Obtén más información y planifica aquí tu visita al Parque Nacional Cotopaxi.
Chugchucaras de la Rosita, Latacunga
Si eres carnívoro, debes parar en Latacunga para probar las tradicionales chugchucaras en el famoso restaurante Chugchucaras de la Rosita.

3.- Quilotoa
El lago del cráter de Quilota ha sido calificado como la principal atracción para visitar en la provincia de Cotopaxi en Tripadvisor. Lee aquí más sobre el maravilloso viaje al Quilotoa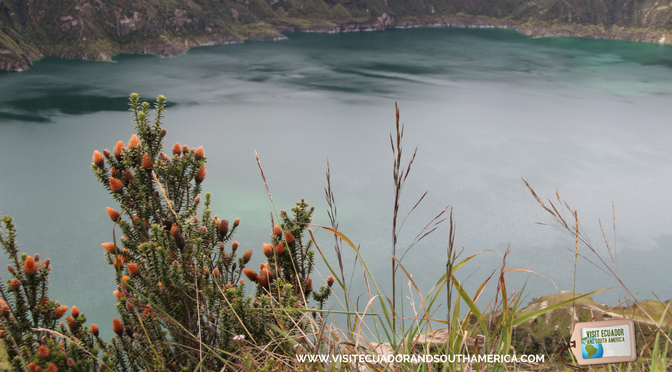 4.- Ambato –
La ciudad de Ambato se encuentra en la Sierra de Ecuador y es más conocida como el lugar donde vivió el escritor Juan León Mera. Puedes visitar la casa con estilo de villa: Quinta Juan Leon Mera. Ambato es conocido por su pan (pan de Ambato) y productos de cuero en Quisapincha.
Helado de frutas, Salcedo
Haz una parada en Salcedo para probar los helados de Salcedo, el mejor helado de frutas de la ciudad.
Donde quedarse
Un lugar maravilloso y cómodo para hospedarse en tu camino a Cuenca o Quito y para disfrutar de excursiones de un día a Baños es la Casa Quinta Clementina. 
5.- Baños
Esta encantadora ciudad es conocida por sus aguas termales naturales y ofrece una gran variedad de actividades al aire libre.
¿Te encantan las cascadas, caminatas, cabalgatas? Aquí hay otras cosas que hacer en Baños.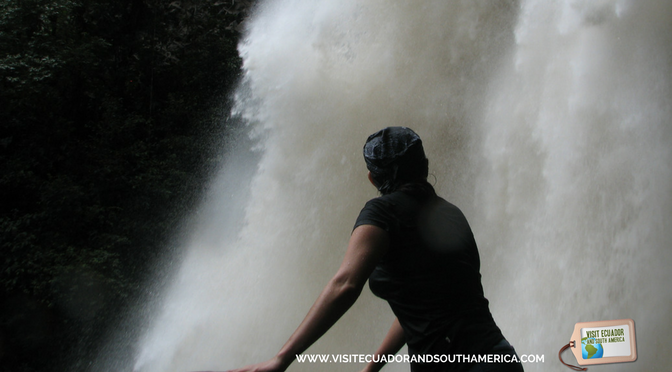 6.- Riobamba, Chimborazo
El viaje puede ser un poco largo y es posible que desees considerar dividirlo en dos. Pasar la noche en Riobamba, la ciudad capital de la provincia de Chimborazo, sería mi recomendación.
Riobamba es una ciudad andina acogedora, con animados mercados locales, gemas arquitectónicas y plazas encantadoras. Desde aquí puedes organizar excursiones de un día a Chimborazo y otras montañas. Aquí hay algunas sugerencias actividades y alojamiento.

Disfruta de una taza caliente de Canelazo, Chimborazo
Enjoy a warm cup of Canelazo, Chimborazo
Un lugar ideal para disfrutar de comidas y bebidas tradicionales mientras disfrutas de la vista de la imponente montaña Chimborazo, antes de llegar a Chimborazo es la Hostería la Andaluza
7.- Pueblo de Guano

Cuando visites este pequeño pueblo podrás disfrutar del museo de la ciudad, la iglesia de la Asunción y conocer a Baltazar Ushca, el último ¨Iceman¨ del Chimborazo.
Algunos otros aspectos destacados incluyen su encantadora industria artesanal de alfombras y tejidos de alfombras.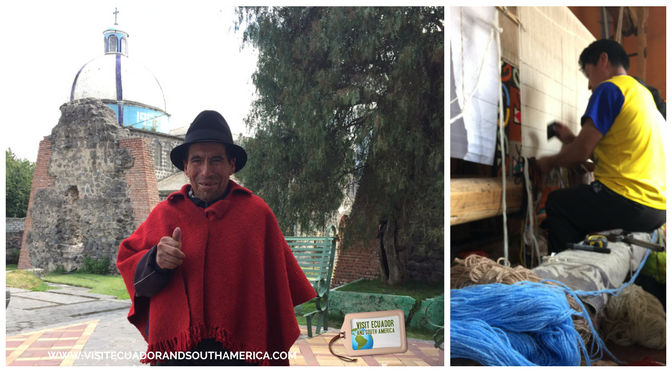 8.- La Nariz del Diablo en Alausi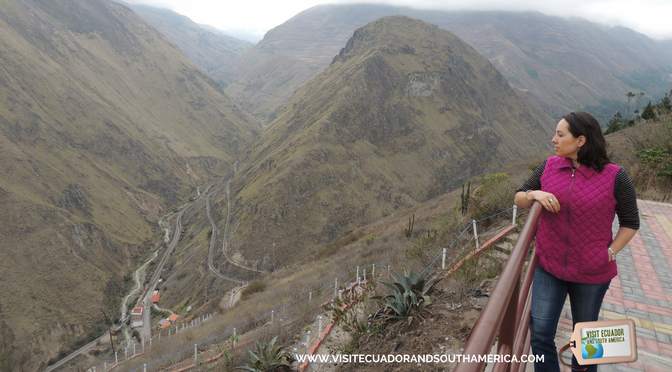 Hoy en día este viaje en tren es puramente una actividad para los turistas que vienen aquí para disfrutar de este emocionante viaje, a lo largo de la vía más espectacular del ferrocarril, en "Nariz del Diablo" (Nariz del Diablo). Más detalles,  aquí.
9.- Ingapirca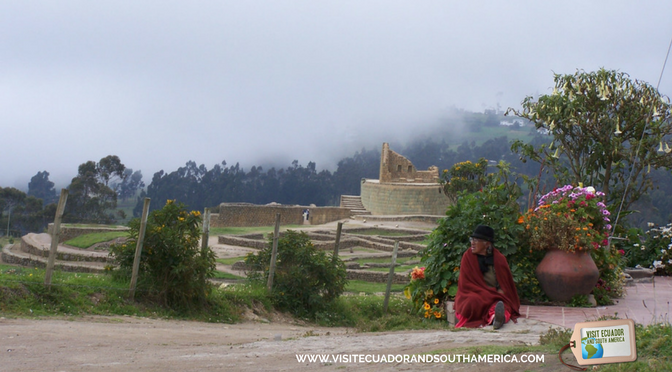 Este es uno de mis lugares favoritos cerca de Cuenca. Ingapirca es el mayor sitio arqueológico y vestigio de las muchas civilizaciones antiguas que vivieron en el país. Tengo un artículo con más información para ayudarte a planificar tu visita a Ingapirca.
10.- Cuenca
Hemos llegado a nuestro destino, una ciudad encantadora para visitar y punto de partida perfecto para disfrutar de otras excursiones de un día. Esta encantadora ciudad enclavada en la Cordillera de los Andes tiene más de 300,000 habitantes y es una de las más grandes del país. La ciudad tiene 4 ríos que provienen del Parque de Cajas ubicado a 3.500 m.s.n.m. y puede ser más frío que Quito, así que espera un promedio de 15 ° C, que se calienta cuando brilla el sol.
Por la noche, la ciudad es vibrante y ofrece una gran cantidad de actividades a lo largo del área conocida como el Barranco junto al río Tomebamba. Estos van desde restaurantes hasta bares con música en vivo.
Lee más sobre los aspectos más destacados de Cuenca.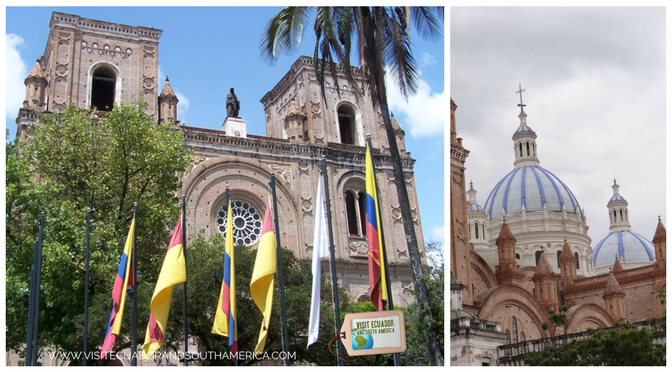 11.- Parque Nacional Cajas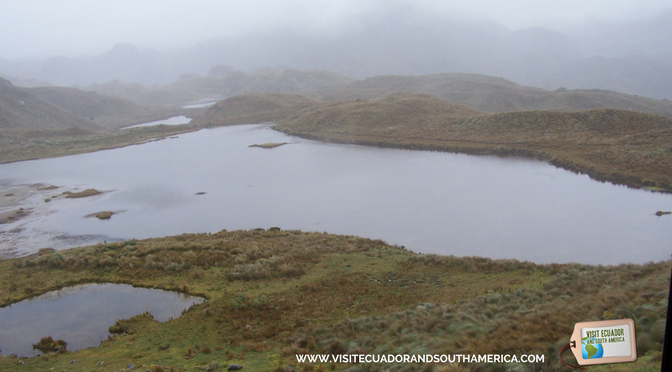 El Parque Nacional Cajas es un sitio natural con un total de 300 lagos, ubicado a 3.500 m.s.n.m. y uno de los principales destinos cerca de la ciudad de Cuenca. Lea todo sobre el  Parque Nacional Cajas.

El Parque Nacional Cajas Parque Nacional Cajas.
El Cajas, como lo llamamos, se encuentra a 30 km de Cuenca, y se puede llegar a algunos de sus lagos en menos de una hora. (conducir y caminar) después de conducir por un buen camino. Las actividades que puedes disfrutar aquí incluyen: pesca de truchas, paseos a caballo y observación de aves.
12.- Los Pueblos artesanales de San Bartolomé, Gualaceo y Chordeleg
Una visita a Cuenca debe incluir una visita a las ciudades artesanales de San Bartolomé, Gualaceo y Chordeleg. Para llegar a Gualaceo, debes conducir 30 minutos a través de un camino pavimentado con 2 carriles mientras admiras dos ríos: Cuenca y Paute.
Sobre Gualaceo
Gualaceo es una pequeña ciudad pintoresca con una amplia gama de opciones de hoteles y restaurantes para sus visitantes. Puedes disfrutar del clima cálido en Gualaceo, con un promedio de 20C.
Algunos platos tradicionales incluyen: hornado (cerdo), mote pelado, habas con tostado, y el que hemos elegido como nuestro favorito, tortillas hechas con maíz.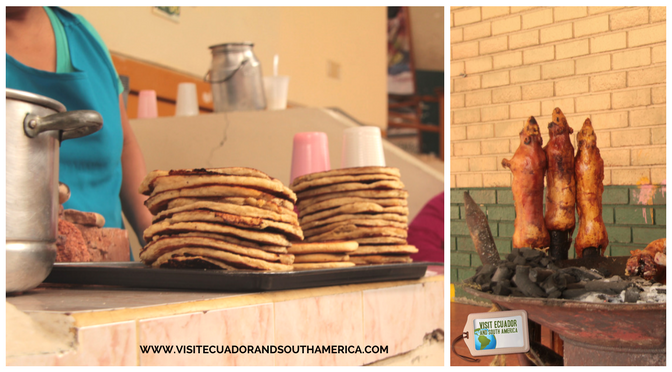 Disfruta de paisajes impresionantes mientras conduces por esta ciudad ubicada junto al río Santa Bárbara con sus tranquilas aguas, campos con varios cultivos coloridos y altas montañas.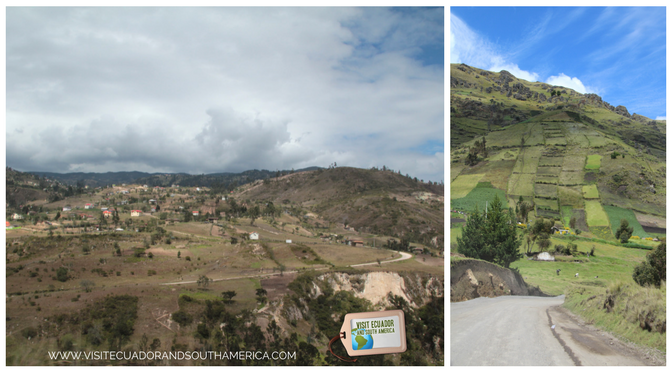 Algunos de los cultivos que encontrará en el camino incluyen: maíz, papa, frijoles, frutas como capulies, duraznos, aguacate, naranjas, limones y guayaba. Esta es un área para la producción de caña de azúcar como ingrediente principal para el aguardiente.
Aguardiente se mezcla con frutas, naranjilla, canela, sangurachi y mora.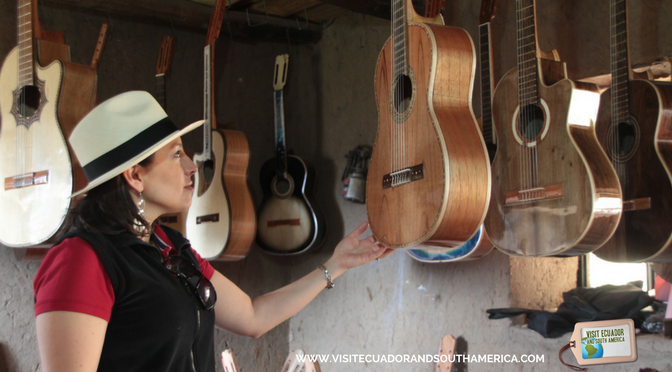 Actividades en Gualaceo
Gualaceo es una ciudad artesanal con especialidad en los zapatos y artículos de cuero, como carteras y sacos de buen diseño y también las Macanas, chales de colores y texturas propias de la región elaboradas en telares manuales, para lucir con sombreros de paja toquilla también elaborados por los campesinos de la región.
Sobre Chordeleg
Siga el camino pavimentado y llegue a la ciudad de Chordeleg, la intrincada técnica de fabricación de joyas de filigrana en Chordeleg, casi nos deja sin palabras.
Otras industrias incluyen: ropa, muebles de cuero y madera.
La vía de acceso es de 5 km de tercera categoría, asfaltada y pintada.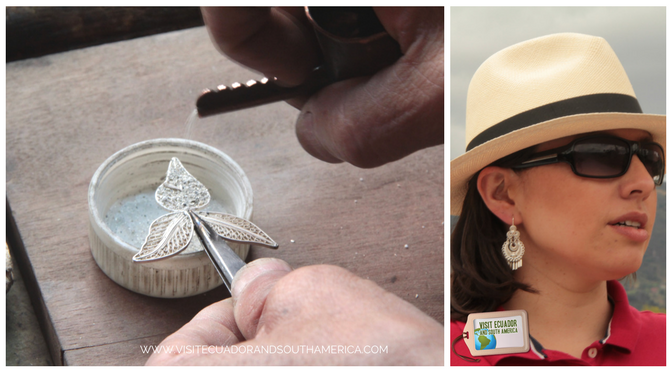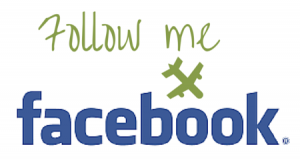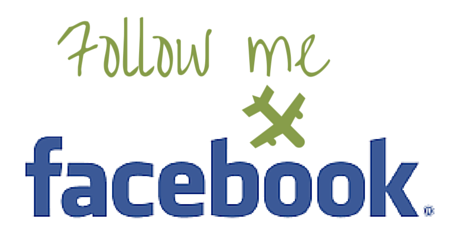 Hay muchas buenas razones para llegar de Quito a Cuenca en automóvil. Podrás admirar paisajes espectaculares a lo largo de la avenida de los volcanes, valles coloridos, pueblos pintorescos con artesanos talentosos, conocer y aprender sobre los pueblos indígenas, comer helado, comprar productos locales y mucho más.
Si encuentras útil esta página, te agradecería que la compartas o twittes en cualquier plataforma de redes sociales que utilices. ¡Cada apoyo ayudará a financiar nuestros viajes y continuará aportando excelente contenido a nuestro sitio!!
GUARDALO EN PINTEREST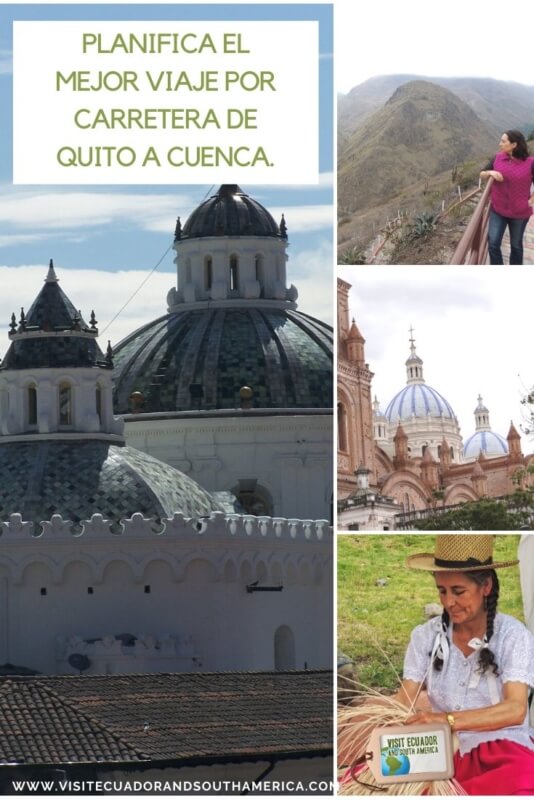 ¿Estás planeando un viaje pronto? Comenta a continuación o mira estas opciones de tours a continuación.
Si quieres información más detallada y también una guía que puedas llevar durante su viaje, te recomiendo la guía de viaje Lonely Planet Ecuador & the Galapagos Islands.
Es una gran fuente de información y consejos, mapas y todo lo que necesitas si planeas visitar Ecuador.
No solo lo sueñes, haz que suceda. ¡Planifica tu viaje en América del Sur con alguien local!
Echa un vistazo a esta lista de recursos de viaje para planificar tu viaje y viajar en América del Sur.
¿Estás soñando con tu viaje a Sudamérica? Ordena aquí tu libro electrónico gratuito, ¡comparto contigo algunos consejos y recursos útiles para un viaje memorable!
Te invito a seguirme en Facebook, Twitter, Pinterest e Instagram.. Además puedes suscribirte en YouTube..
También puedes enviar un correo electrónico para obtener ayuda al planificar tu viaje: info (arroba) visitecuadorandsouthamerica (punto) com
Save
Save
Save
Save
Save
Save
Save
Save
Save
Save
Save
Save
Save
Save
Save
Save