Escritora de viajes & Marketing Digital – Cristina Pettersen Carpio
Bienvenidos a nuestro blog!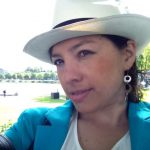 Hola, soy Cristina, escritora de viajes y dueña de este blog. Nací en Ecuador y obtuve mi primer gusto por viajar desde una temprana edad, en parte por el amor de mi familia por la historia, la naturaleza y su amor por viajar y conocer personas nuevas. Una de mis pasiones es aprende de otras culturas, conocer nuevas personas y probar diferentes sabores, y todo lo relacionado con viajar.
En el 2012, luego de visitar la mayorpia del Ecuador y parte de América del Sur, en parte por el amor de mi familia por viajar y parte por mi trabajo en ese entonces en lo que hasta ahora es el Tour Operador más grande del país. En ese año decidí empezar este blog, sobre América del Sur y ahora un poco de contenido del mundo entero. Es el lugar perfecto para combinar mi experiencia en la industria del turismo, el amor por mi país y el mundo, con mis estudios en Marketing y Comunicación.
En el 2016, cree un libro digital gratuito para quienes quieren visitar América del Sur, una guía básica. Travel to South America, highlighting Ecuador and the Galápagos Islands. Puedes obtener tu copia de esta guía y encontrar tips y sugerencias de como planear un viaje memorable al continente.
In 2017 el equipo creció y Verónica Cepeda de Ecuador se unió al equipo, ahí es cuando comprometidas en brindar inspiración como locales a nuestros lectores, decidimos junto con Verónica quien estuvo en nuestro equípo por un año, el Libro Digital – Ebook Must-see and eat Ecuador and its Galápagos Islands 
Fotografo, Website & Contenido en Noruego IT Support – Kjell Anders Pettersen
Hola, soy el esposo noruego de Cristina (no, no hay un segundo esposo), y trabajo en este blog como fotógrafo, consultor de IT, revisiones de textos en Inglés y traductor a Noruego. Hasta el 2019, había vivido toda mi vida en Noruega, sin embargo he estado viajando por América del Sur y Europa con Cristina.
Mi experiencia laboral es en música y administración, pero, quien puede negar que viajar es más divertido.
He visitado muchos lugares de Ecuador, desde el Sur al Norte y de Este a Oeste junto a Cristina, y el país nuca deja de sorprenderme, su diversidad, flora, fauna, gastronomía y más.
---
CREDENTIALES:
Director General International Chamber Music Festival
Idiomas:  Noruego, Inglés, Español medio.
NUEVO LIBRO DIGITAL 
Estamos comprometidos en apoyar a nuestros hermanos Ecuatorianos en la provincia de Manabia, afectados en Abril 16 del 2016 por un terremoto de magnitud 7.8. Nosotros donamos 10% de nuestras ventas a una ONG que trabaja apoyando a ésta área del país.
Si quieres saber que comer y que ver en este país megadiverso en la mitad del mundo, entonces puedes:
No solo lo sueñes, haz que suceda. ¡Planifica tu viaje en América del Sur con alguien local!
---
 A veces ponemos algun contenido con auspicios que de verdad pensamos te pueden ayudar o inspirar. Este ingreso nos ayuda a mantener este negocio y a nuestra familia. Las opiniones siempre son nuestras. Si encuentras Affiliate links de Amazon, de HotelsCombined o GetyourGuide en el blog, el precio es el mismo si los pides directo, solo es una pequeña comisión la que nos dan que no afecta lo que tu pagas. Gracias por apoyarn los esfuerzos en este blog y nuestro trabajo.
¡Gracias por leer!
---
CREDENTIALES 
Cristina – Estudios, Certificados 
Community Management Specialist, Email Marketing Specialist & Search Marketing Specialist – DigitalMarketer, June 2018
Master in Hotel and Tourism Leadership – Universitetet i Stavanger – Stavanger, Norway (1 year out of 2)
Digital business models – Academy by Innovation Dock – Stavanger, Norway

Communications and Public Relations – Master´s Degree Programme – University of Barcelona – Barcelona, Spain
Associate of Arts (AA), Sales and Marketing Operations – University San Francisco of Quito (USFQ) Quito, Ecuador
Bachelor Degree in Communication, minor in Advertising – University of the Americas (UDLA) – Quito, Ecuador
Certified tourist guide – English, Spanish and French – GuideCompaniet – Stavanger, Norway
Languages: I have finished all levels and speak fluently: Norwegian, English, French and Italian in addition to my mother tongue: Spanish.
DIGITAL FOOTPRINT

INTERVIEWS, FEATURES AND MENTIONS
The use of medicinal plants for the development of Wellness Tourism in Ecuador, Wellness Tourism Fair – UDLA (Universidad de las Americas), Ecuador. June 2019.
La viajera que promociona a Ecuador en su blog de turismo – Diario El Universo, Ecuador. July, 2017
"First Ecuadorian travel blogger in Scandinavia reveals travel secrets of Galapagos & South America"  https://world.einnews.com, Julio 2017.
I have been honored to be part of choosing the top 24 Ecotourism Destinations for 2017!
The Top 24 Ecotourism Destinations for 2017, December, 2016
Awesome Eats Worldwide, Pretty Wild World, September, 2016
Writer Wednesday, The World As I See It by Lady of the Zoos, August, 2016
DIGITAL FOOTPRINT DMC
---
COPY AND TRAVEL WRITING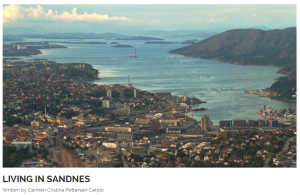 ---
Latin American dancing in stavanger, Life in Norway, Sep 13th, 2015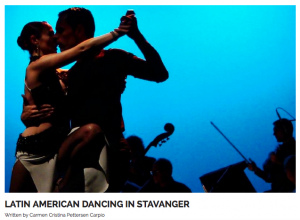 ---
Volunteering is to Norway as dancing is to Latin America, Life in Norway, June 15th, 2015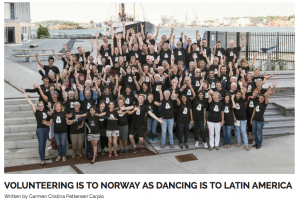 ---
Cook and socialise in Stavanger, Life in Norway, May 10th, 2015
---
Eat and meet in Stavanger, Life in Norway, April 15th, 2015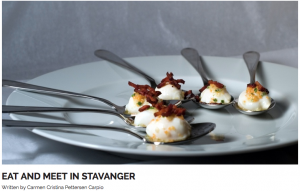 ---
Funny Expressions and Idioms in Norwegian, Life in Norway, February 15th, 2015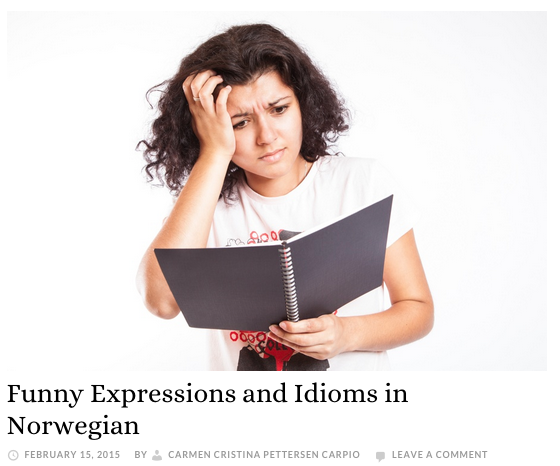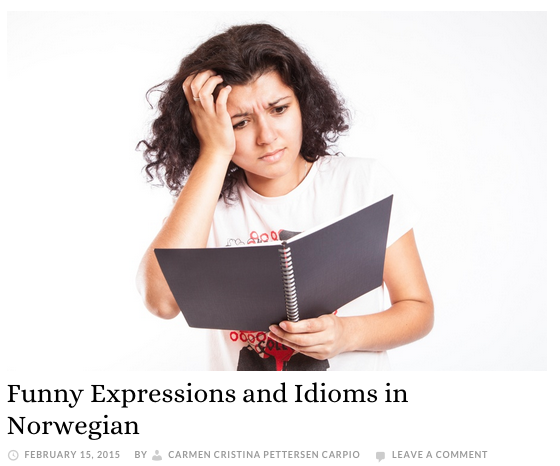 ---
Tackling Assumptions about Norway, Life in Norway, January 1st, 2014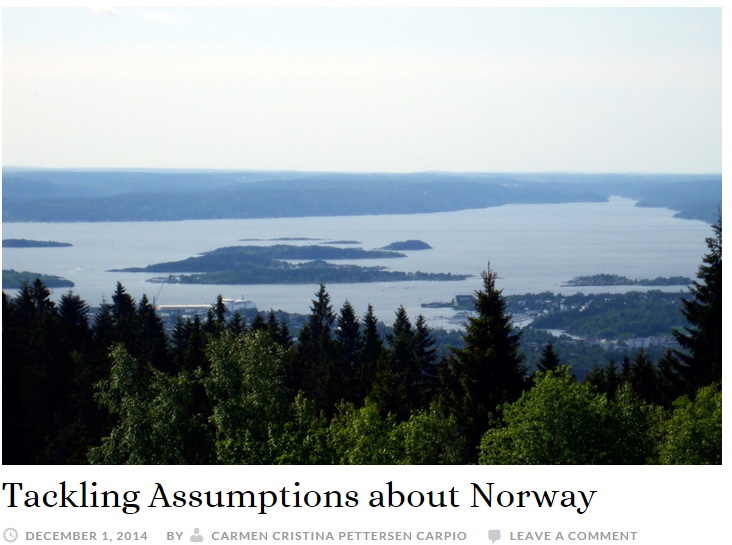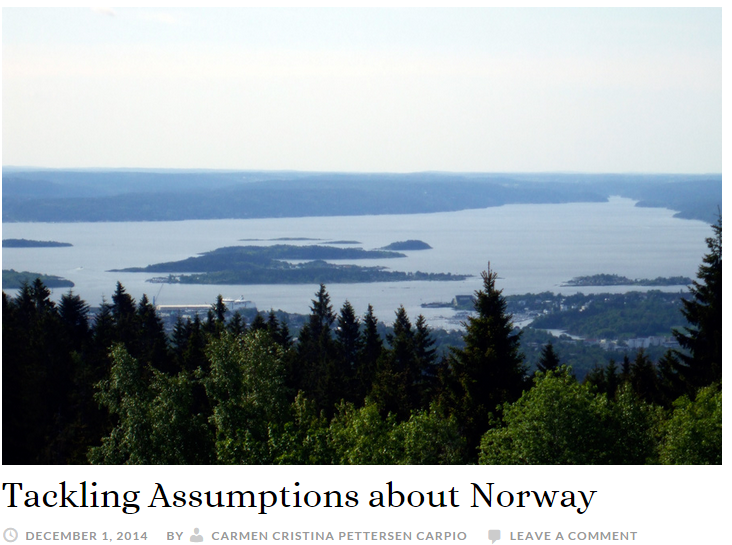 ---
Adopting new habits in Norway, Life in Norway, November 6th, 2014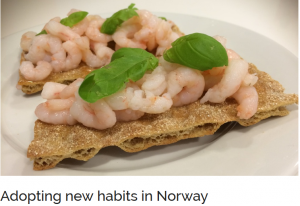 ---
The Challenge of Learning Norwegian,  lifeinnorway.net October 3rd, 2014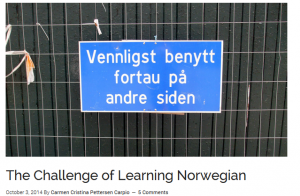 ---
From South America to Stavanger, lifeinnorway.net August 16th, 2014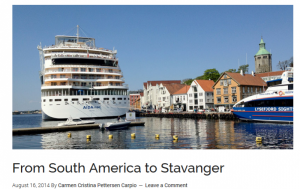 ---
A Local's Guide to Ecuador, by passportsandpamplemousse Feb 19, 2014.
---
Travel Bloggers  Share Their Most Romantic Destinations for Valentine's Day by 
The Traveluster. Feb 2014

---
Active living, Norway by Inn Expats, Jan 2014

---
Top Reasons to Visit Ecuador by Living That, Sept 2013
Don't just dream it. Make it happen!

Plan your South America trip with a local!
Save
Save
Save
Save
Save
Save
Save
Save
Save
Save
Save
Save