Bloggers de viajes sudamericanos y expertos en destinos que comparten sus consejos con el mundo.

Visit Ecuador and South America tiene como principal grupo objetivo a todos los turistas que buscan aventuras y experiencias nuevas  durante su visita a un lugar nuevo, ¡lejos de casa! También tenemos entre nuestros lectores personas con menos experiencia que esperan tener vivencias más profundas en América del Sur. Por lo tanto, ¡conoce, come, visita y haz lo que hacen los locales leyendo nuestro contenido!
AUTORIDAD DEL SITIO WEB
Puntuación Klout: 63
PERFIL DE AUDIENCIA
Viajeros que haglan inglés, noruego y recientemente también español, que planean sus viajes o viven en América del Sur, que aman la naturaleza, la aventura y las experiencias de calidad.
Tráfico global:
Tenemos como principales audiencias:
Países:
Estados Unidos (26%)
Noruega (25%)
Ecuador (21%), seguido de Reino Unido (4%) y España (4%).
Los otros países donde se encuentran los principales lectores son: Australia, Canadá, España, Alemania, Brasil, Italia, Dinamarca, Francia, Filipinas y Perú
Edad: las edades oscilan entre 25 y 54
Educación: educación media a alta
Género: el 60% de los seguidores / lectores son mujeres.
También tenemos un buen alcance dentro del público masculino.
Estadísticas en redes sociales
El blog de viajes y la página de Facebook han estado en línea desde agosto del 2012, con todo el alcance y contenido 100% orgánico.
Los resultados provienen de contenido de calidad que es útil y atractivo para los turistas interesados ​​en visitar Ecuador y Sudamérica.
Nuestro objetivo, compartir contenido de calidad, SEO y promoción en plataformas de redes sociales para obtener los mejores resultados.
Redes Sociales
Lo que obtienes de nosotros:
Exposición en línea:
Le brindamos una cobertura completa en forma de buen contenido y marketing visual que se publicará en línea y luego se promocionará en las mejores plataformas de redes sociales.
Nos aseguramos de que cada artículo destaque la ubicación, así como su producto / servicio. Para no solo atraer turistas, sino también para resaltar los motivos para visitar el destino.
Contenido profesional:
Somos conscientes de la importancia de crear contenido profesional y de investigar cada tema para validar las fuentes y la calidad.
La experiencia de Cristina en Turismo, Comunicaciones y Publicidad le brinda las habilidades para crear contenido atractivo que generará tráfico a su sitio web, reputación positiva y posicionamiento de marca
Haga clic aquíí si desea leer el perfil completo de Cristina y su experiencia laboral.

---
Radio interview with 102.9 Radio Municipal y Distrito FM conducted by Félix Narváez. July, 2017
La viajera que promociona a Ecuador en su blog de turismo – Diario El Universo, Ecuador. July, 2017
"First Ecuadorian travel blogger in Scandinavia reveals travel secrets of Galapagos & South America"  https://world.einnews.com, Julio 2017.
Cristina has been honored to be part of choosing the top 24 Ecotourism Destinations for 2017!
The Top 24 Ecotourism Destinations for 2017, December, 2016
Awesome Eats Worldwide, Pretty Wild World, September, 2016
Writer Wednesday, The World As I See It by Lady of the Zoos, August, 2016
MEMBER OF
DIGITAL FOOTPRINT
Metropolitan Touring  (Ecuador's largest Tour operator) – www.metropolitan-touring.com
COPY AND TRAVEL WRITING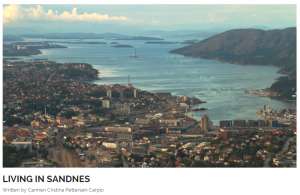 Latin American dancing in stavanger, Life in Norway, Sep 13th, 2015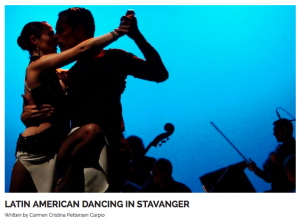 Volunteering is to Norway as dancing is to Latin America, Life in Norway, June 15th, 2015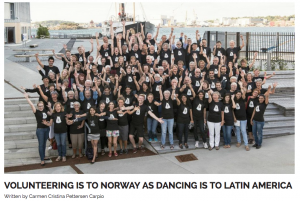 Cook and socialise in Stavanger, Life in Norway, May 10th, 2015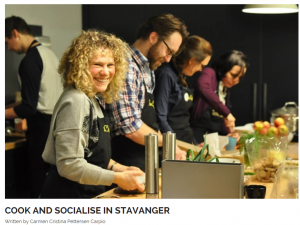 Eat and meet in Stavanger, Life in Norway, April 15th, 2015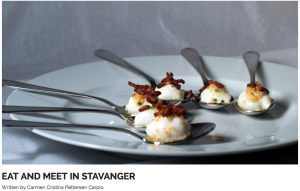 ---
Funny Expressions and Idioms in Norwegian, Life in Norway, February 15th, 2015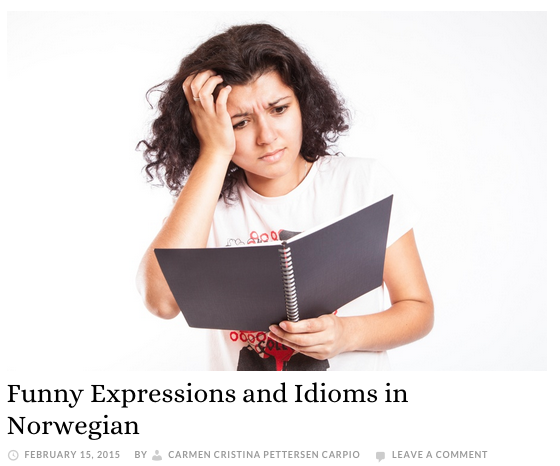 Tackling Assumptions about Norway, Life in Norway, January 1st, 2014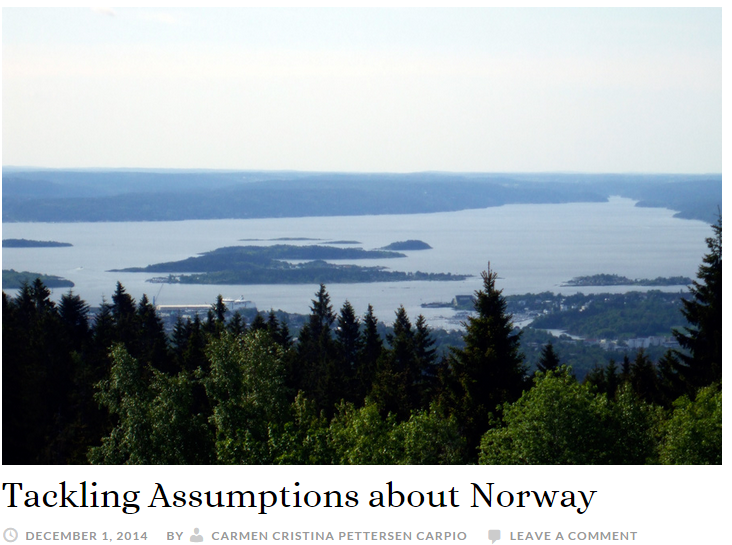 Adopting new habits in Norway, Life in Norway, November 6th, 2014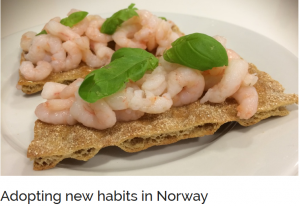 The Challenge of Learning Norwegian,  lifeinnorway.net October 3rd, 2014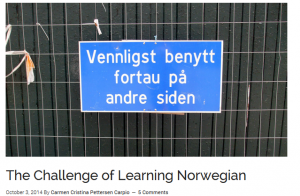 From South America to Stavanger, lifeinnorway.net August 16th, 2014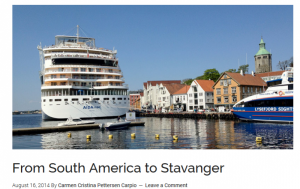 A Local's Guide to Ecuador, by passportsandpamplemousse Feb 19, 2014.
Travel Bloggers  Share Their Most Romantic Destinations for Valentine's Day by 
The Traveluster. Feb 2014

Top Reasons to Visit Ecuador by Living That, Sept 2013
Don't just dream it, make it happen. Plan your South America trip with a local!
Save