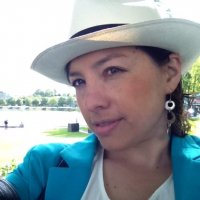 hola, soy Cristina, nací en Ecuador y viví más de 7 años en Noruega, donde decidí empezar el blog Visit Ecuador and South America.
Desde su inicio en 2012, me he dedicado a viajar extensamente por Ecuador con mi esposo. Compartimos nuestras experiencias y aventuras y desde entonces nuestro blog sigue creciendo. 
Nuestro objetivo es inspirar a nuestros lectores a visitar Ecuador y América del Sur, a través de nuestras guías, experiencias y aventuras gastronómicas.  
Para conocer nuestras entrevistas, menciones y más, visita: https://visitecuadorandsouthamerica.com/en/media.
Recibe nuestra guía digital gratis (en inglés)!
Regístrate ahora para recibir información e inspiración para explorar Ecuador y América del Sur.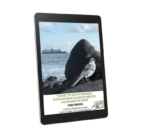 Completa este formulario para recibir nuestra guía directo en tu correo electrónico.
Visit Ecuador and South America tiene como grupo objetivo a turistas buscando cambio y novedad al recorrer América Latina.  También tenemos entre nuestros lectores a personas con menor experiencia viajando, y que están buscando vivencias auténticas. 
Nuestra audiencia consiste de viajeros conscientes, entre los 25 y 54 años, que viven en EE.UU. y en Ecuador y que están buscando experiencias variadas en Ecuador y América del Sur. 
67% son mujeres
32% son hombres
 25-34: 30%
 18-24: 18%
 35-44: 17%
 45-54: 13%
Te brindamos cobertura completa, con buen contenido y marketing visual para la  promoción en línea y en las mejores redes sociales.
Nos encantaría trabajar contigo para promover tu marca en los EE. UU., Ecuador y Escandinavia.
Trabajamos junto con DMCs, empresas de turismo, hoteles y atracciones, creando contenido impactante y campañas en redes sociales para promover turismo al Ecuador.ñ
Ofrecemos auspicios de contenido en el blog, y publicidad en banners, en varios tamaños y ubicaciones en todo el sitio web.
Nuestro objetivo es crear sinergias a largo plazo con marcas que se adapten a nuestro público. Contáctanos para obtener más información sobre lo que podemos ofrecer.
Aumenta el posicionamiento de tu marca interactuando con nuestro público a través de campañas personalizadas en redes sociales.
Ofrecemos reseñas de productos y servicios que nos gustan, y que  consideramos que son adecuadas para nuestros lectores.