Zuleta
and its traditional embroidery
The province of Imbabura offers a wide range of attractions and activities for all ages.
Imbabura is an art-filled Andean enclave where visitors find a range of handicrafts, ranging from carved wooden pieces to fine embroidery (most made by hand). The latest is the topic of today's blog post.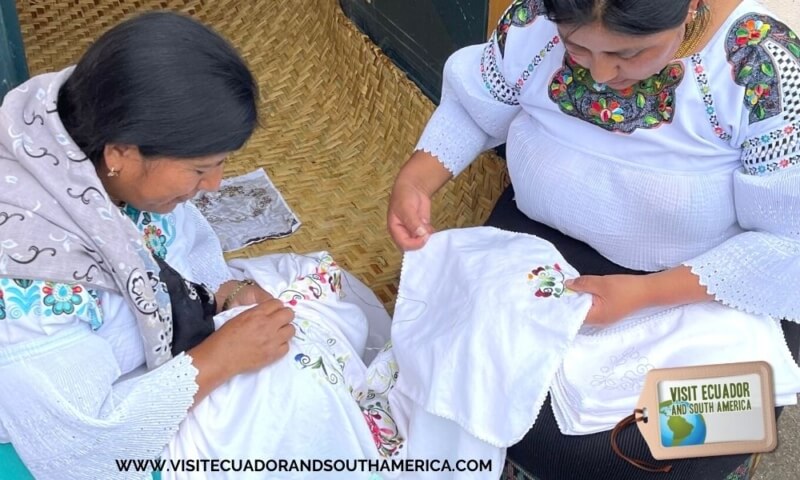 About Zuleta
The village of Zuleta, located in the southeastern part of Imbabura province, is well-known as the place where many embroidered cloths with pre-Columbian designs are hand embroidered.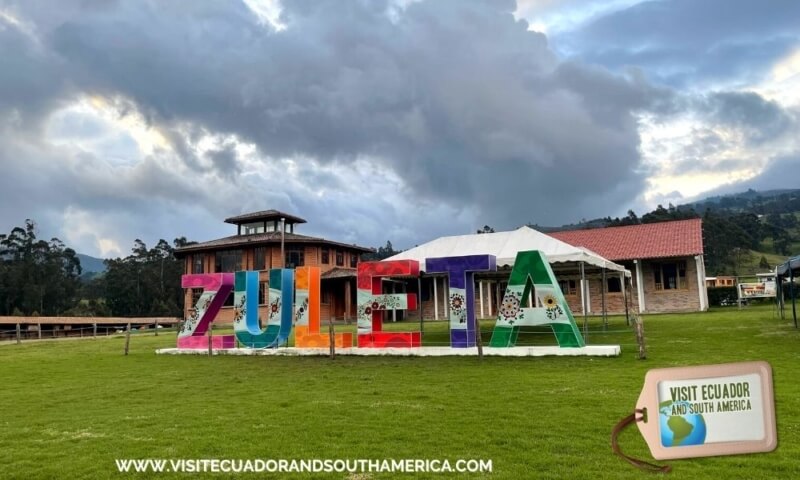 The Embroidery in Zuleta
Zuleta has been known for its embroidery for many centuries. The work includes dresses, blouses, tablecloths, rugs, and towels created by the skilled hands of more than 300 embroiderers in the area.
Embroidery is a technique of decorating fabric with various textile elements, and in Zuleta, this handicraft is also a reflection of the Andes and the environment in the area.
Nowadays, you can support the talented women of Zuleta by buying their fine-quality embroidery.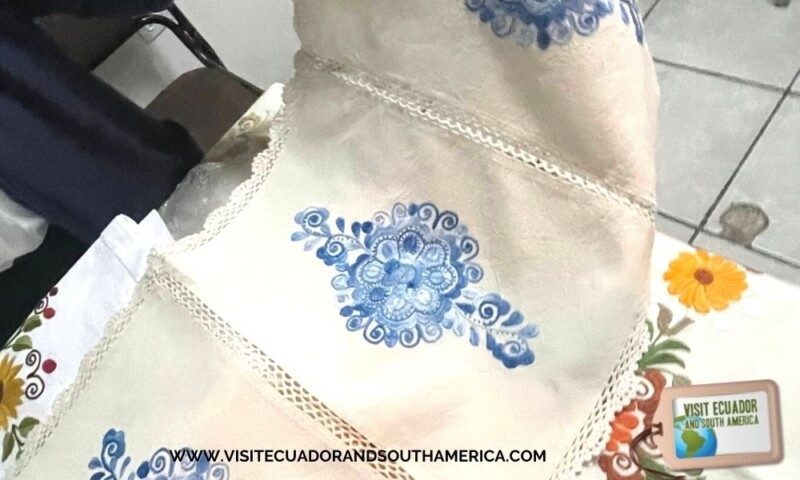 In the 20th century, former President Galo Plaza Lasso and his wife, Doña Rosario, founded a workshop to help preserve and promote this traditional work in the country and the world.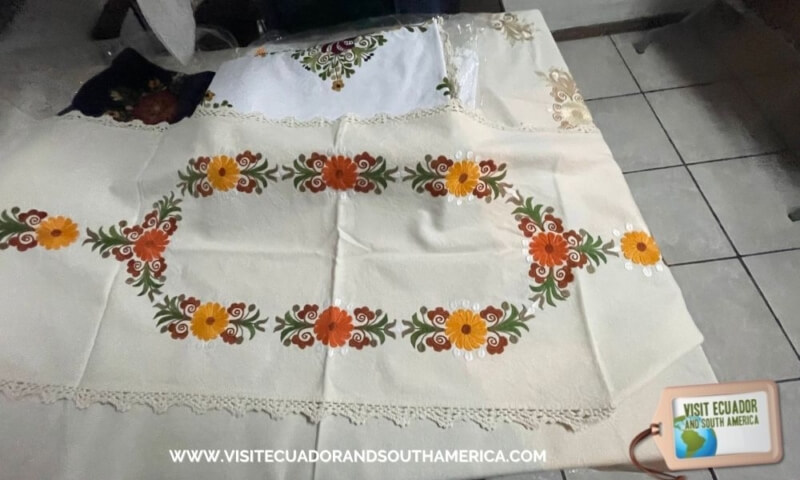 Women would carefully choose the fabric for their pieces and then make sketches, select threads, colors, and stitches that will then be applied to blouses, towels, tablecloths, and more.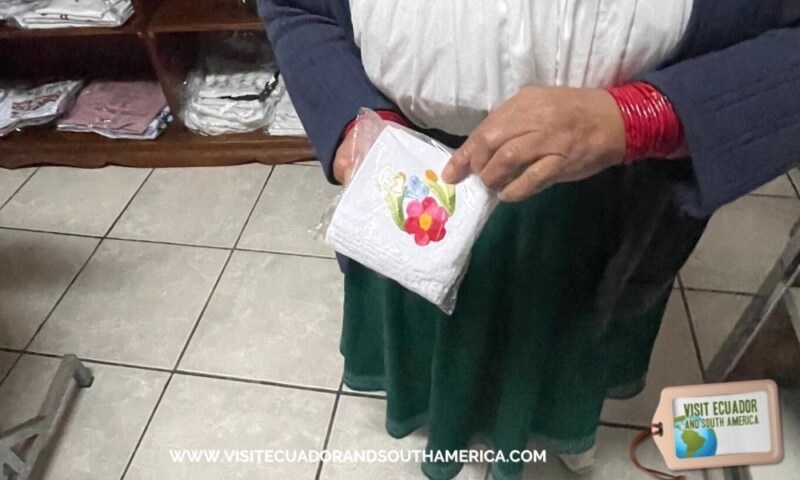 Today, this handwork is famous throughout Ecuador, and local artisan's markets throughout the country offer a wide range of items, including clothes and hand towels.
I would love to see your pictures if you are in South America.
We believe that the embroidery of Zuleta is unique and a tradition that ought to be preserved.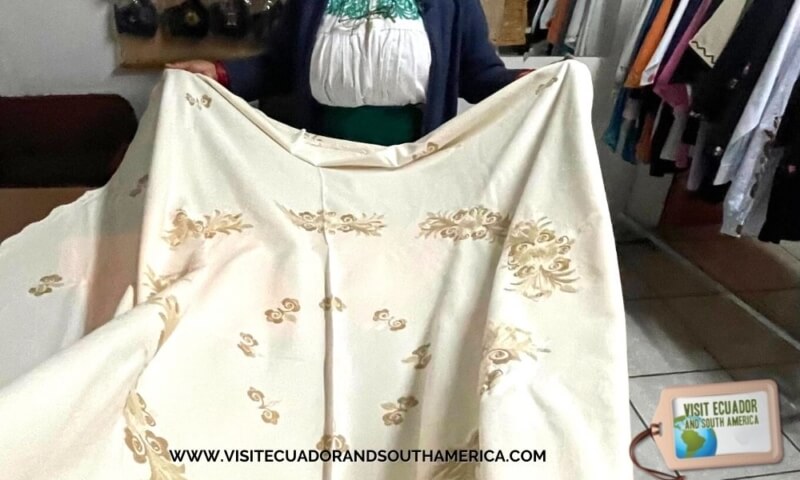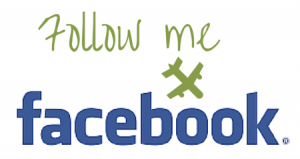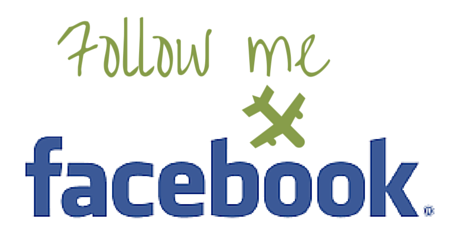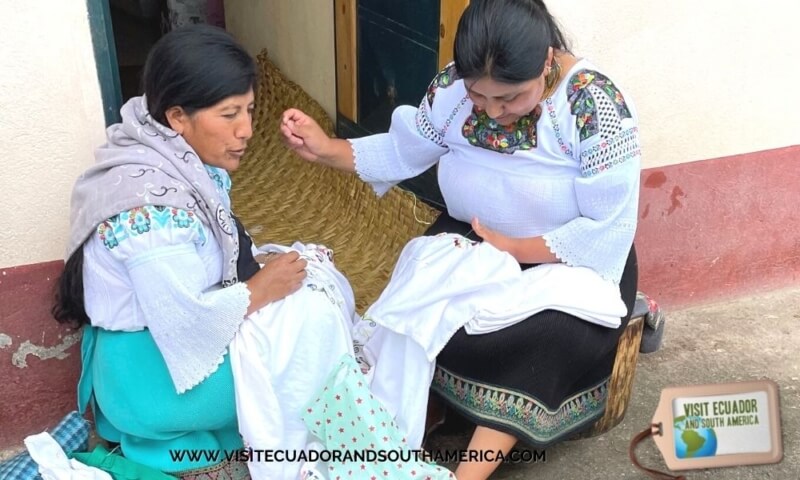 Is there some embroidery in your country similar to ours?
Tell us all about it! We love learning about other cultures around the world!
PIN IT FOR LATER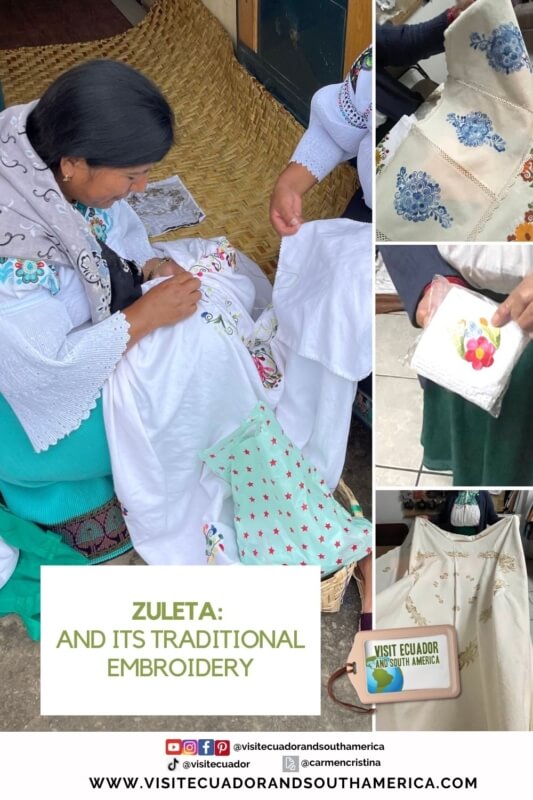 If you want more in-depth information and also a guide that you can bring along during your trip, I recommend the travel guide Lonely Planet Ecuador & the Galapagos Islands
. It is an excellent source of information and tips, maps, and all you need if you plan on visiting Ecuador.
Don't just dream it. Make it happen. Plan your South American trip with a local!
Take a look at this list of travel resources to plan your trip and travel in South America. Day dreaming about your trip to South America? Order here your Free Ebook; I share with you some valuable tips & resources for a memorable trip! I invite you to follow me on Facebook, Twitter, Pinterest, and Instagram. In addition, you can subscribe on YouTube. You can also send an email to get help planning your trip: info(at) visitecuadorandsouthamerica(dot)com.