A visit to Vilcabamba and the Valley of Longevity in Ecuador

With a few days to do some sightseeing while staying in Cuenca, the obvious choice was to head South and explore more of the sights and activities near Loja. The choice included a visit to the well-known valley of Vilcabamba.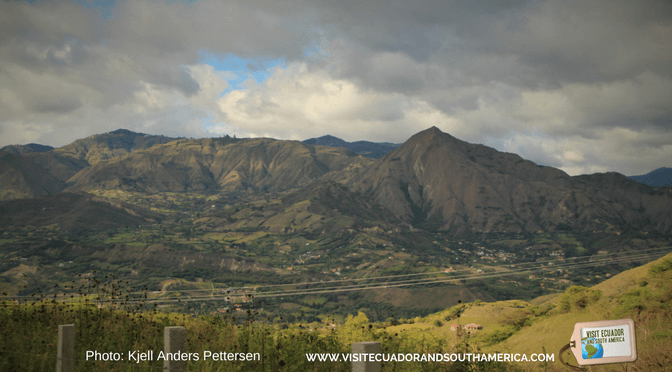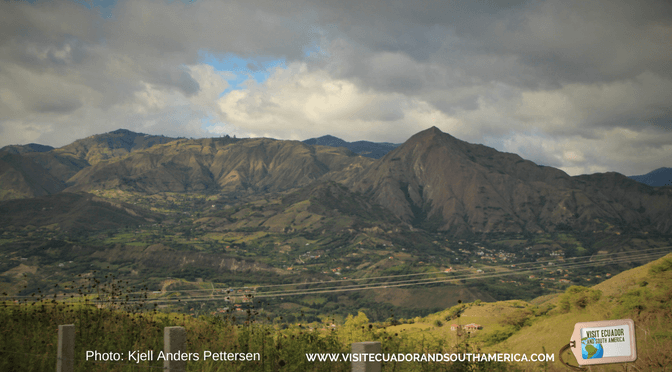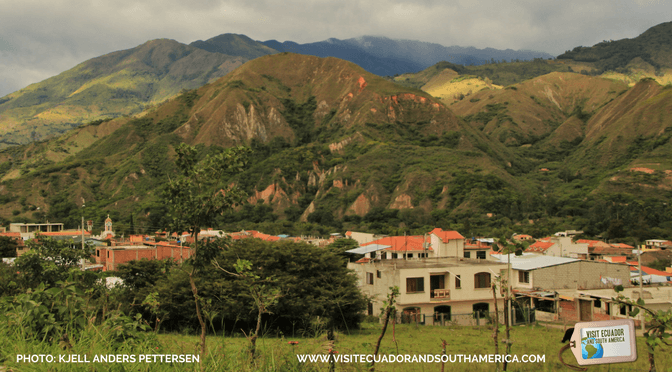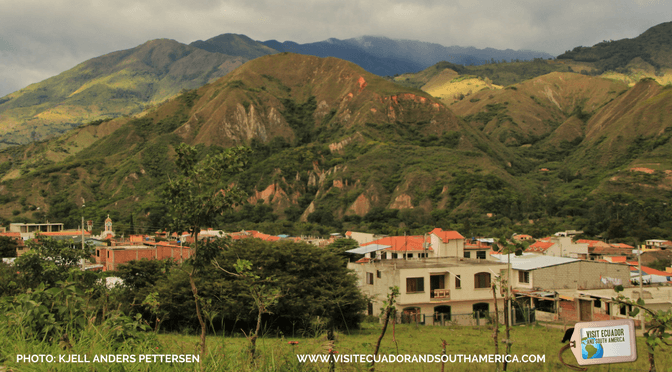 Learn more about planning your visit to Loja by visiting Visit Ecuador and South America's plan your trip to Loja article. 
About Vilcabamba
Just an hour South from Loja, nestled in the Andes cordillera of Ecuador lies the peaceful scenic valley of Vilcabamba.  The valley is located at 1500 m.a.s.l. and is blessed with a stable warm weather ranging between 20C and 22C.
Vilcabamba is known as the valley of longevity, where most inhabitants live statistically longer. In this valley it is possible to find people over the age of 100, healthy and still working in the fields.
The name vilka bamba is Quechua for Sacred Valley, a peaceful, colorful valley with scenic views that attracts tourist year-round. In fact, as I strolled down the main square it was easy to see the amount of expats that have decided to settle down here, in search of peace.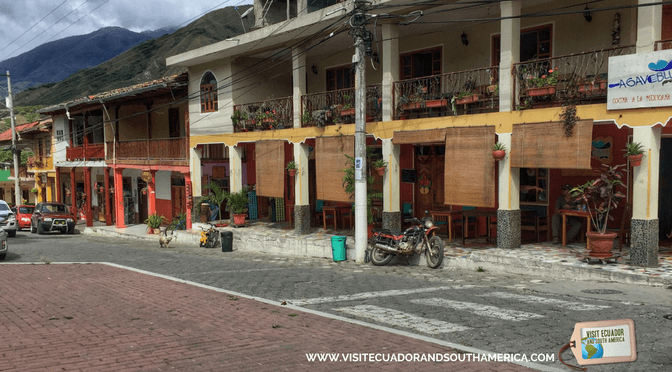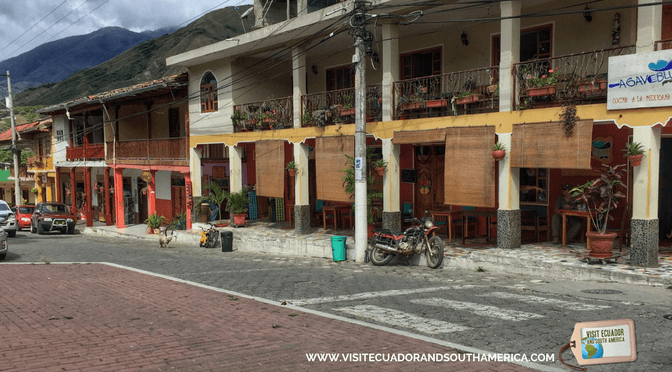 The longevity factor
The water of the local river, Vilcabamba, has a wealth of benefits, including muscular relaxation, reducing cholesterol and rheumatism. Factors such as the weather and diet low in fat, more relaxed lifestyle and regular exercise have made Vilcabamba a blue zone, making it an area with one of the highest concentrations of centenarians in the world.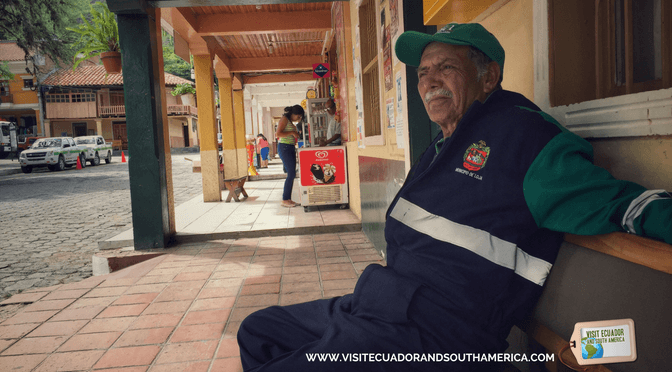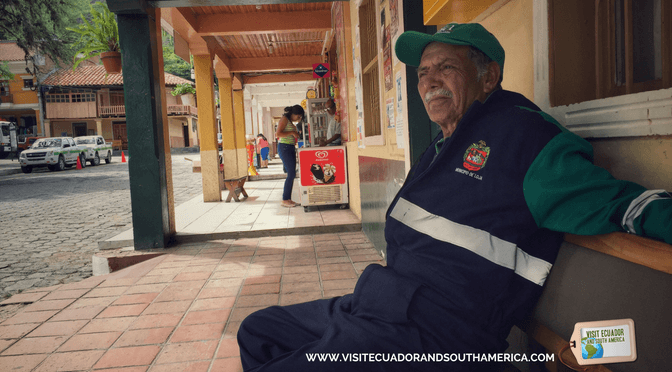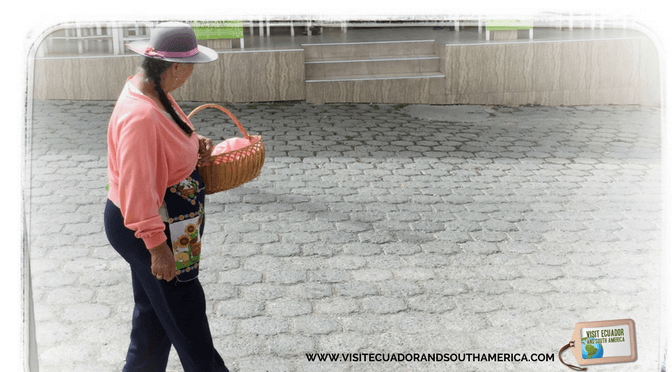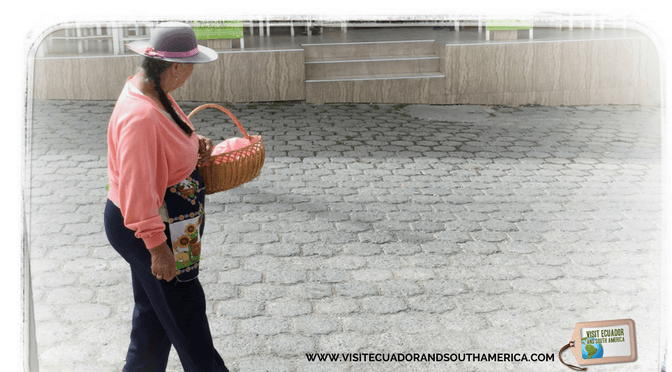 Back until 1973 the valley had little to no contact with the world. In this year it was brought to view by the scientific world, when Dr Alexander Leaf of the Harvard Medical School wrote a story for National Geographic magazine about the longevity of its inhabitants.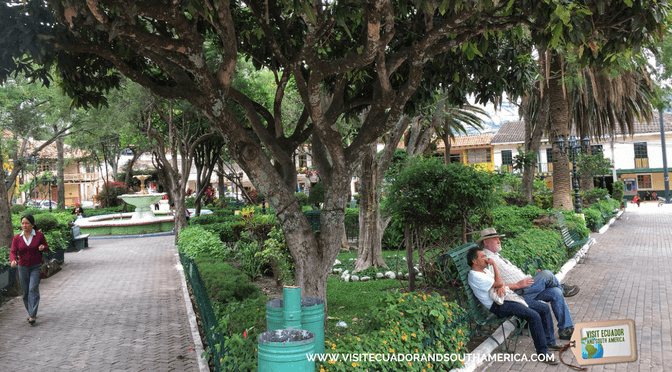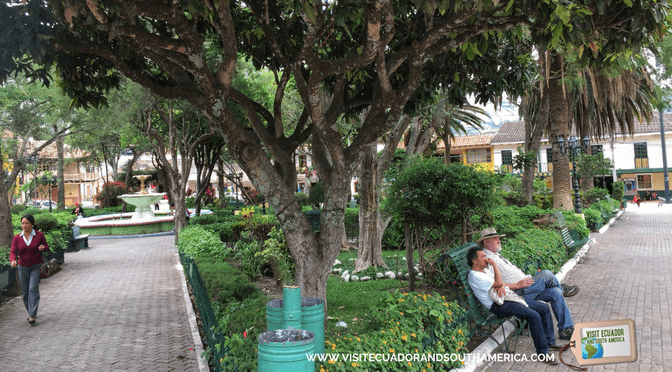 How to get there
Getting there by car/bus from Loja takes 1 hour.
Along the way you can visit the small town of Malacatos, a beautiful central square as main attraction. (pictures below)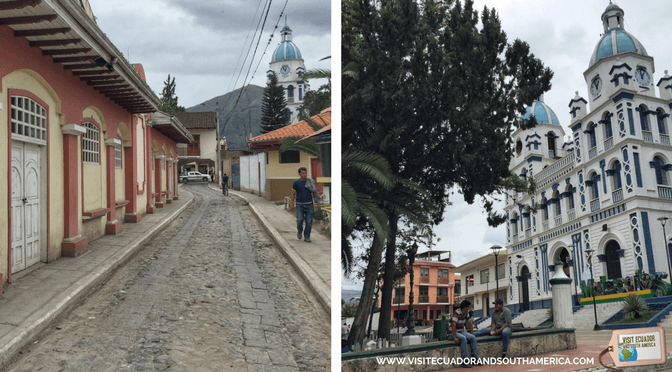 If you are in South America, I would love to see your pictures.
I visited Vilcabamba 10 years ago and it is easy to notice that the town has changed, the main square was filled with stores run by locals and nowadays it is full of foreigners which are often times called gringos, despite not coming from the US. The fame that Vilcabamba has gotten has made it go from a town to visit on your way from Peru to Ecuador, to a favourite for Expats who want to retire in a quiet peaceful place in South America.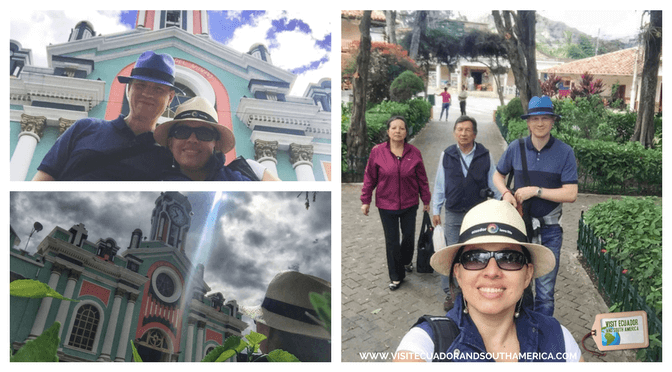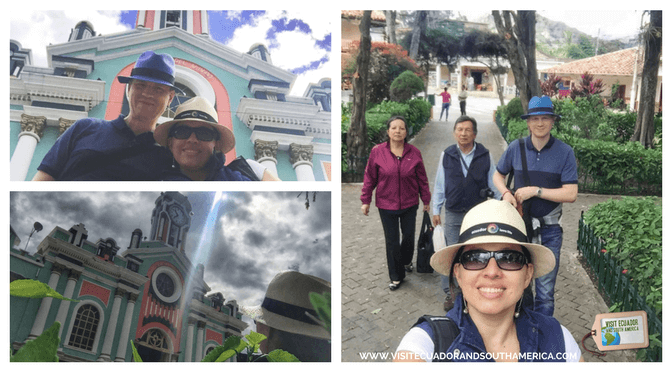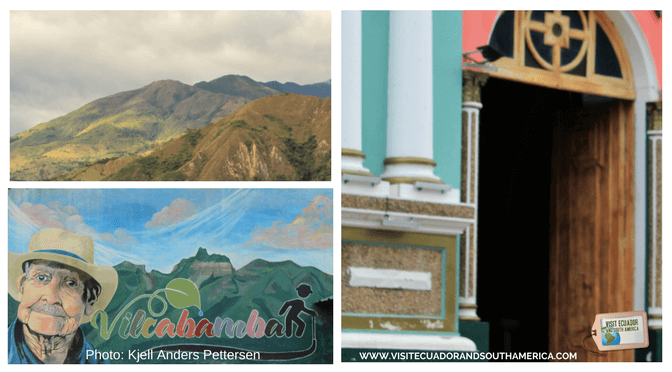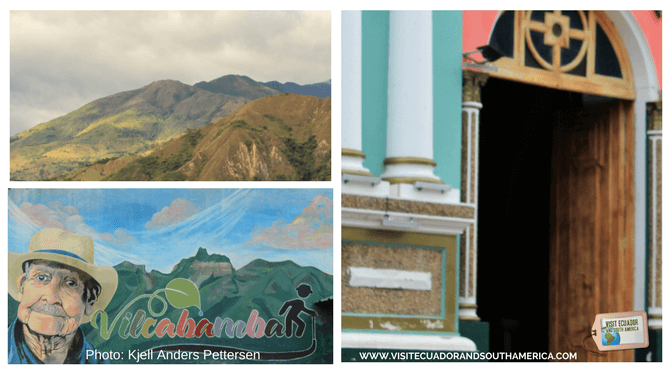 Where to eat
When in downtown Vilcabamba, I recommend eating Ecuadorian food at the only remaining restaurant run by locals that offers traditional Ecuadorian food. La Esquina restaurant is located just in the corner of the main square of the city.
For Desserts, a nice falafel store next to the cathedral will surprise you with delicious desserts and a gorgeous back garden.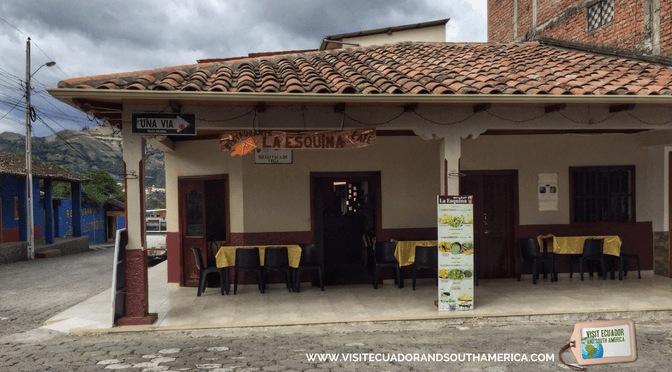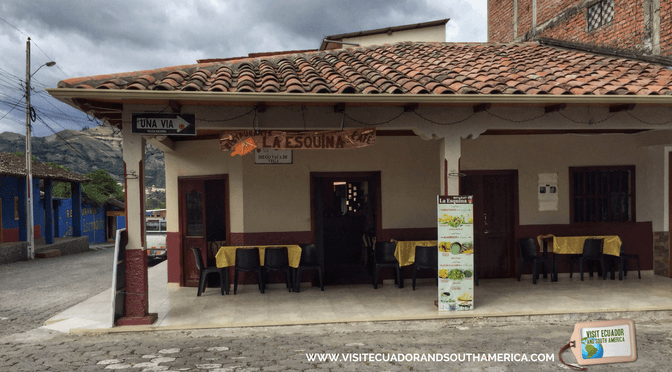 Activities in and near Vilcabamba
When in the town you can enjoy horse and bicycle excursions, day trips to Podocarpus park.
The Tourist Information Office is located in the main square, and there are several ATM machines all around the area. If your card has a chip I do recommend you go directly to the ATM from Banco del Austro located on the right side of the cathedral.
Where to stay
There are several good options for accommodation in Vilcabamba, and different price ranges.
If you decide to start your trip from the city of Loja as a day trip this is a great place to find accommodation options.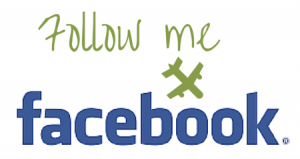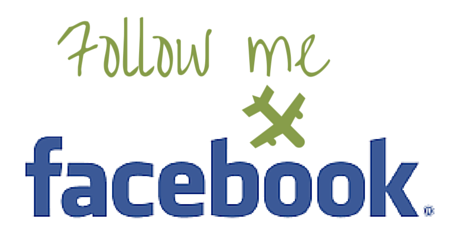 Conclusion:
Make sure to visit Vilcabamba while in Ecuador, a perfect destination if you are looking for peace and want to enjoy a more relaxed tempo. enjoy a good book, relax by a hammock or to find out about the valley of longevity.
If you found this page helpful, I would appreciate it if you would pin, share or tweet it on any social media platforms you use! Every little bit will help fund our travels and continue to bring great content to our site!
PIN IT FOR LATER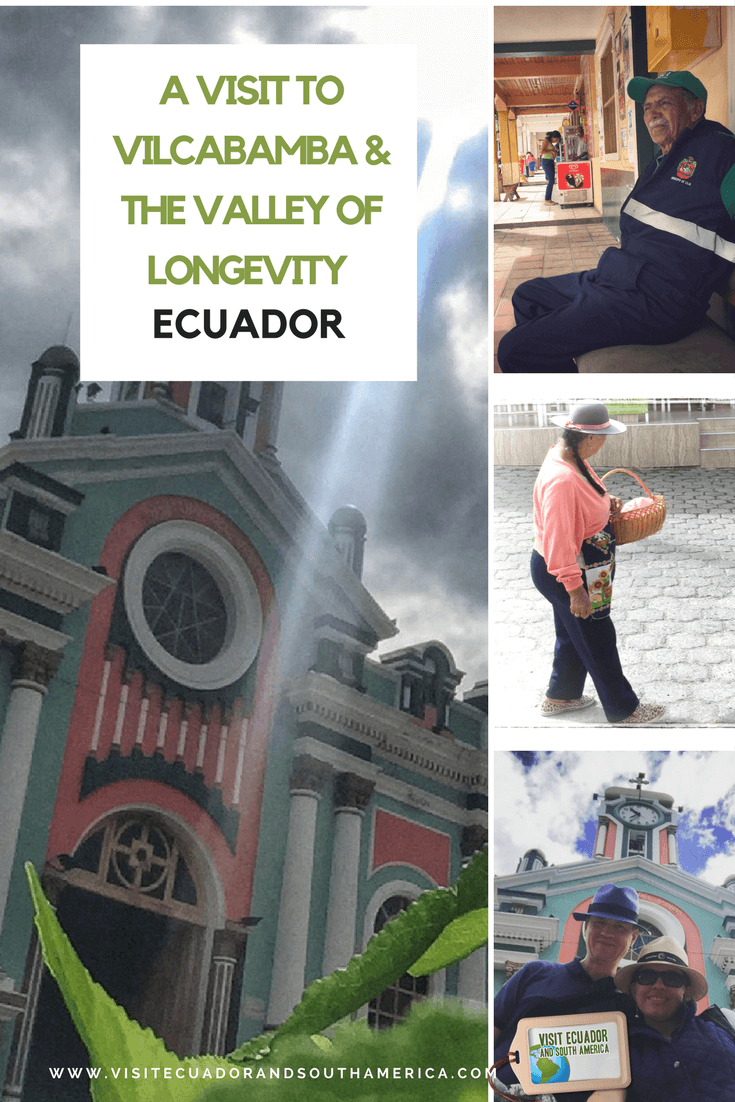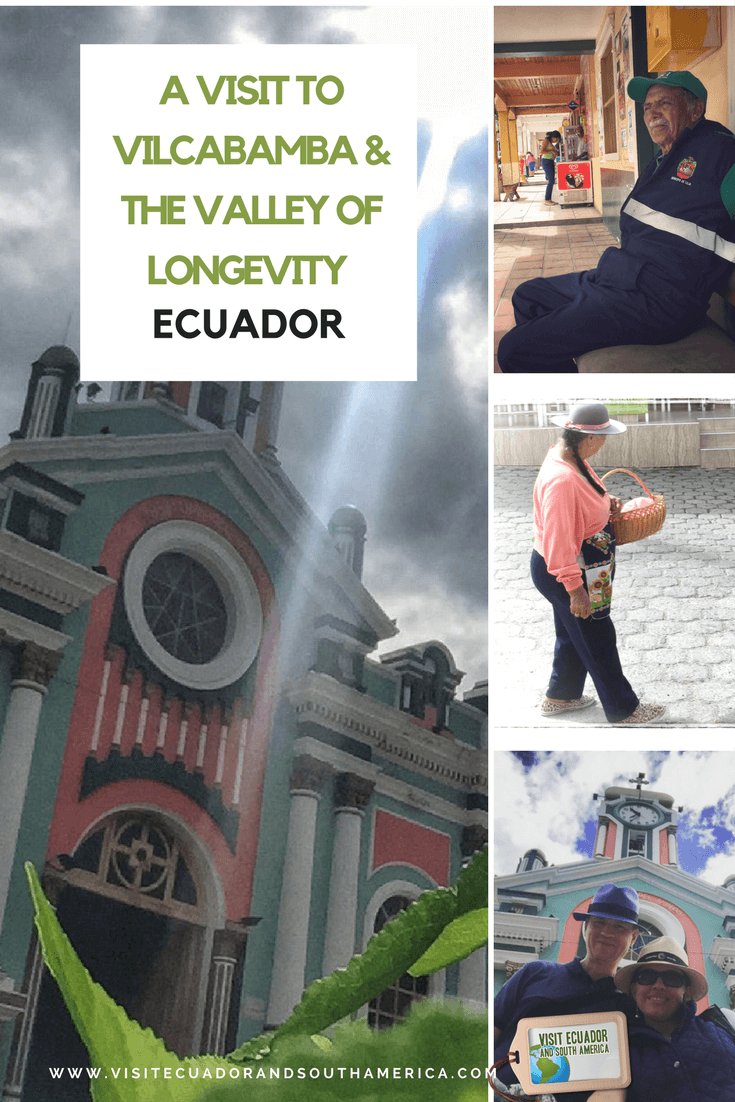 If you want more in-depth information and also a guide that you can bring along during your trip, I recommend the travel guide Lonely Planet Ecuador & the Galapagos Islands
.
This is an excellent source of information and tips, maps, and all you need if you plan on visiting Ecuador. I like the option of having a hard copy version where I can take notes and have them at hand.
Don't just dream it. Make it happen. Plan your South American trip with a local!
Take a look at this list of travel resources to plan your trip and travel in South America.
Day dreaming about your trip to South America? Order here your Free Ebook. I share with you some valuable tips & resources for a memorable trip!
I invite you to follow me on Facebook, Twitter, Pinterest, and Instagram. In addition, you can subscribe on YouTube.
You can also send an email to get help planning your trip: info(at) visitecuadorandsouthamerica(dot)com