The Inca ruins of Cojitambo, Cuenca Ecuador

By Marco Carpio S.
Since my early years I have been travelling at least once a year to Cuenca. A charming colonial city, located South of Ecuador, in the region known as the highlands.
Previously I wrote about Ingapirca, the biggest legacy from the Inca Empire in Ecuador, located  near Cuenca. Today I want to focus on other important ruins in the area, Cojitambo.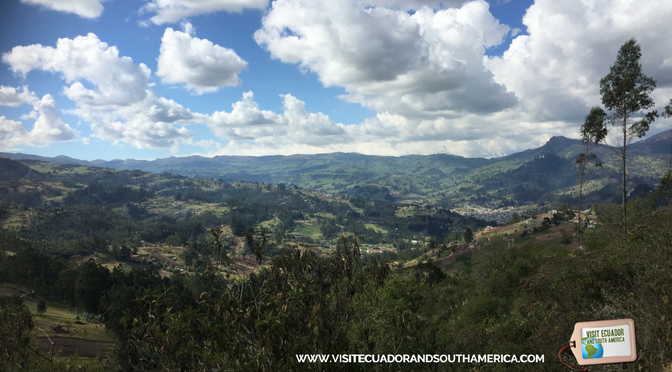 About Cojitambo

A one-hour drive brings visitors to this archeological site, located in Azogues. Here, at an altitude of 3076 m.a.s.l., we find Cojitambo, an Inca and pre-Inca archaeological ruin.
The word comes from the Quechua words CURI TAMBO, which means Resting place of gold.
How to get there
In order to reach Cojitambo you need to take the highway Cuenca- Azoguez, drive across the city until you find the road connecting with Cojitambo and Deleg, approximately 15 km of distance. Follow the signs from here through a smaller dirt road.
This is a steep drive through some winding roads, requiring you to drive at 40 km/h or less.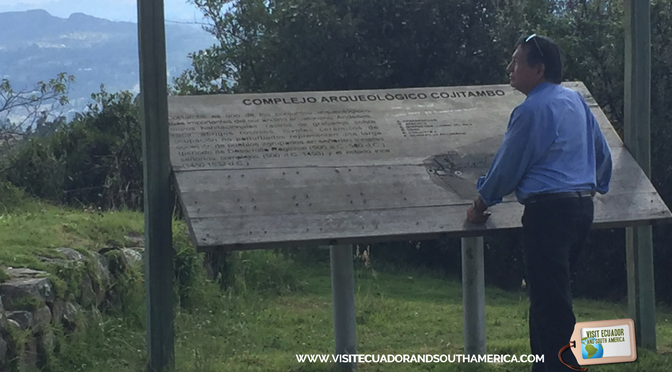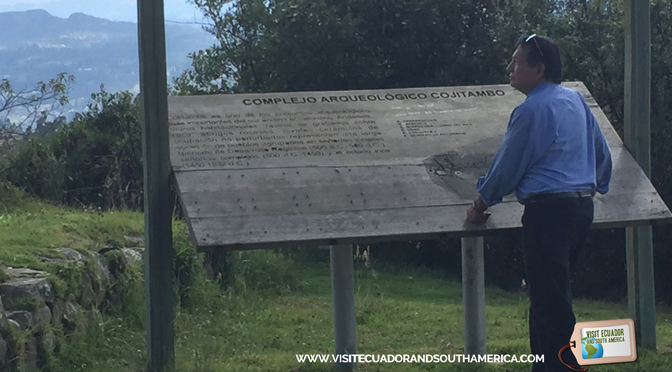 The archeological site dates back to the pre-Inca civilization named the Cañaris, who settled in the area from 500 BCE to 500 CE.  This site back then served as a surveillance post until the arrival of the Incas in 1520. By 1580 the Spanish would take over the area during the conquest.
The site is located in an area mostly flat. Here lays the main building, the CHAPANA WASI, with two rooms built with stones. The roof that no longer exists was made of wood.
The site has the following areas:
A – Chapanahuasi, the military fort or
B – Apachita, facilities
C – Chapac Ñan, the inca trail
D –Usno, growing zone
E – Complex II, reinforcing walls
F – Path, in dotted lines
On the other side and in a lower slope area you find the structures described as elements of the Chapanahuasi.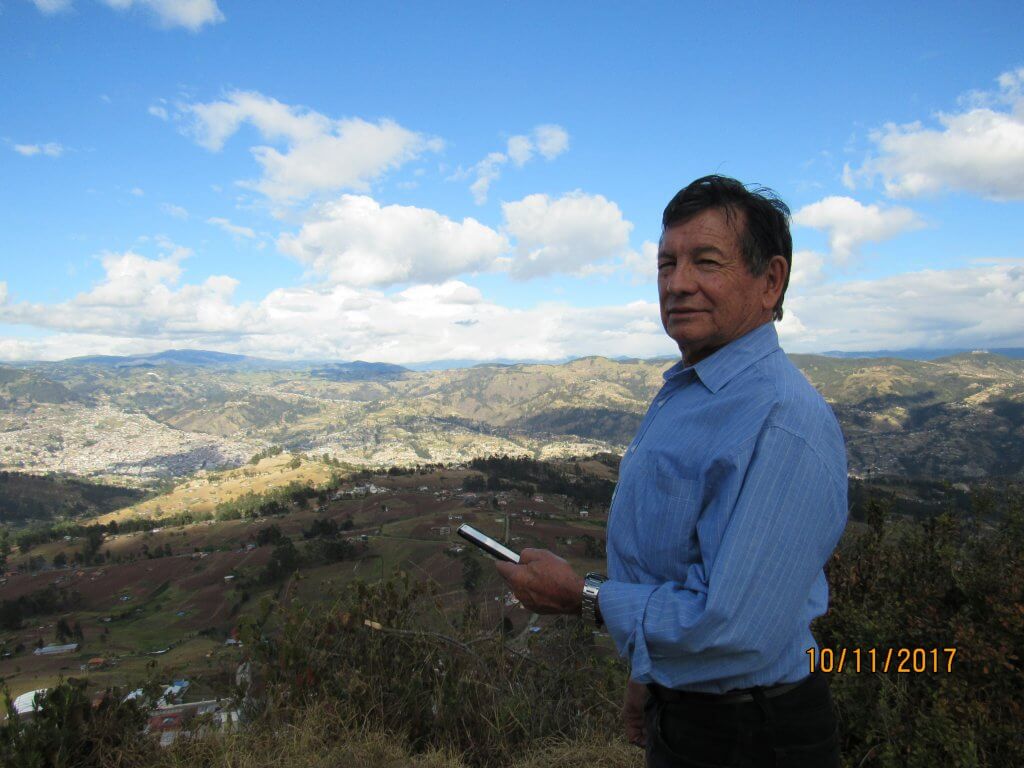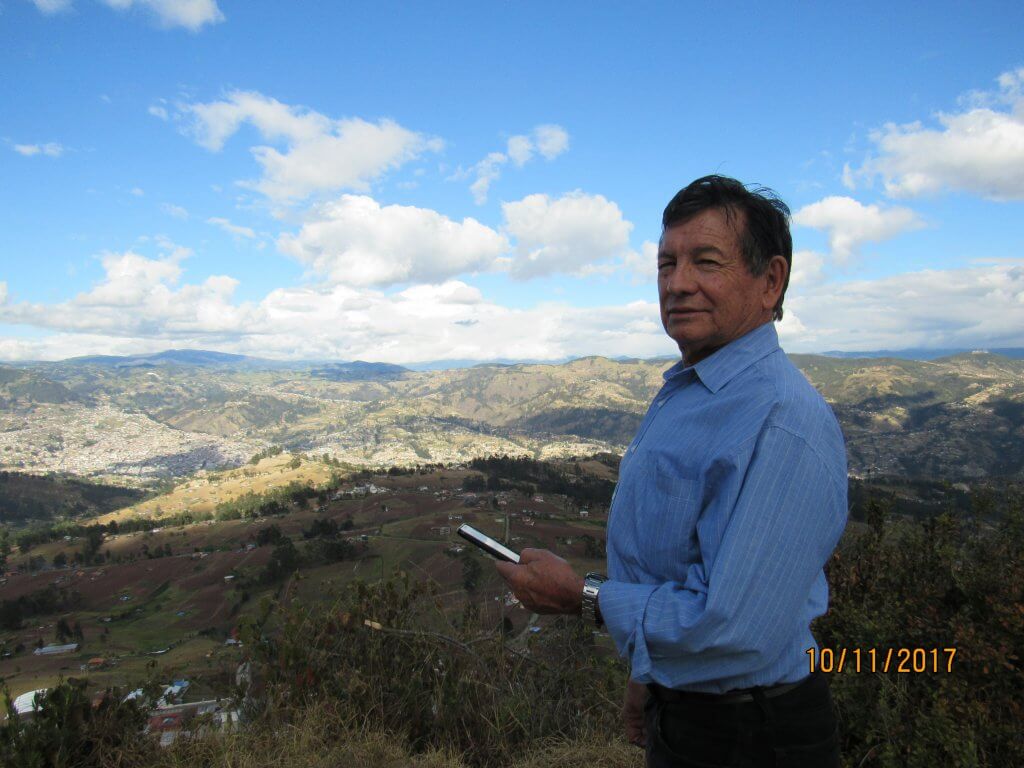 There is a stretch of Chapacñan or Qapacñan, meaning the Inca trail in Quichua. A path that allows you to reach the top and admire the panoramic view of the buildings with the gorgeous scenery of the extensive areas of the valleys of the Burgay River and surrounding mountains. 
If you are in South America I would love to see your pictures.
How to get there
It is best if you start your trip from the city of Cuenca, as a day trip. You need a car or hire a taxi (uber works in Cuenca now)
I have some great options of places to stay in Cuenca. From Cuenca, you can take a local bus that will bring you to the archeological site. (Take the bus Cuenca – Deleg )
Admission is free, and you can even camp or rent a cabin to spend the night there.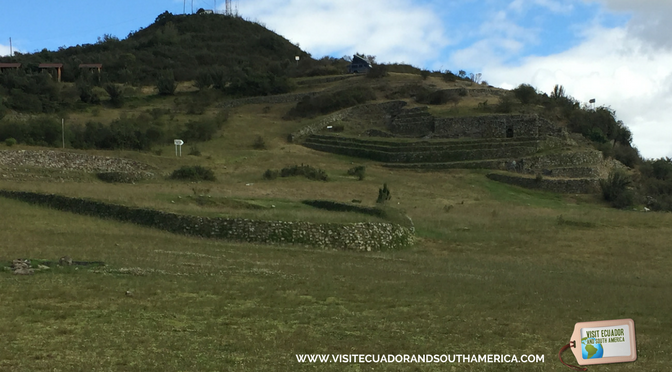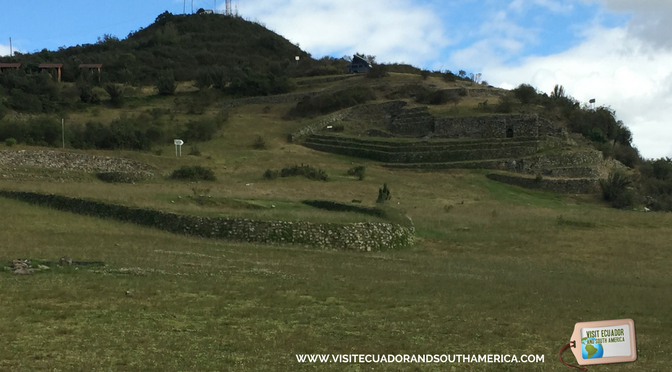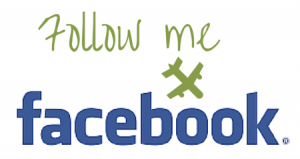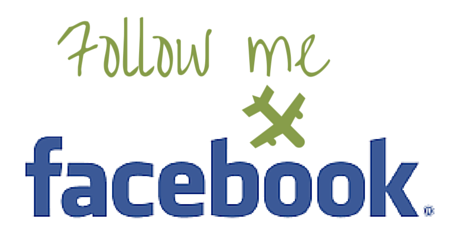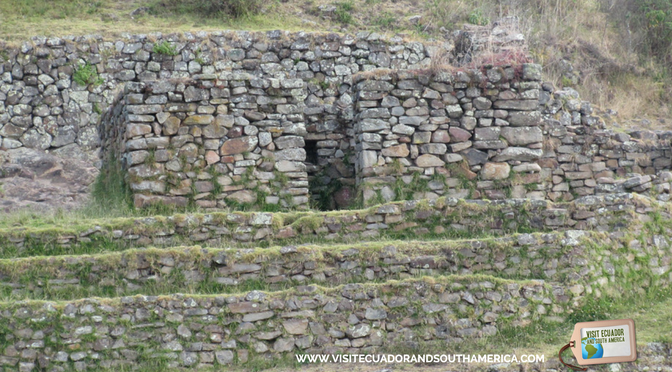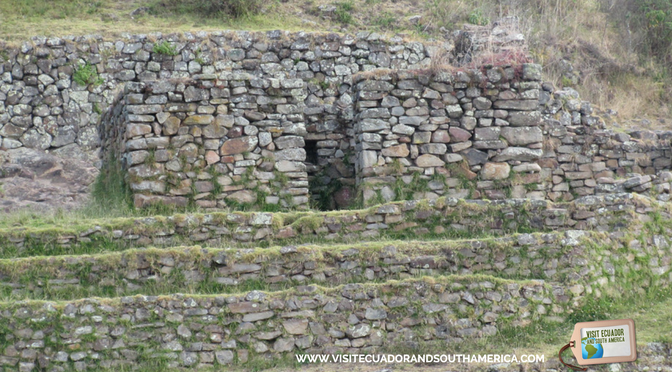 Conclusion:
If you love visiting ancient ruins and exploring sites that bring you back in time, make sure to schedule a trip to Cojitambo in Cuenca.
If you found this page helpful, I would appreciate it if you would pin, share or tweet it on any social media platforms you use! Every little bit will help fund our travels and continue to bring great content to our site!
PIN IT FOR LATER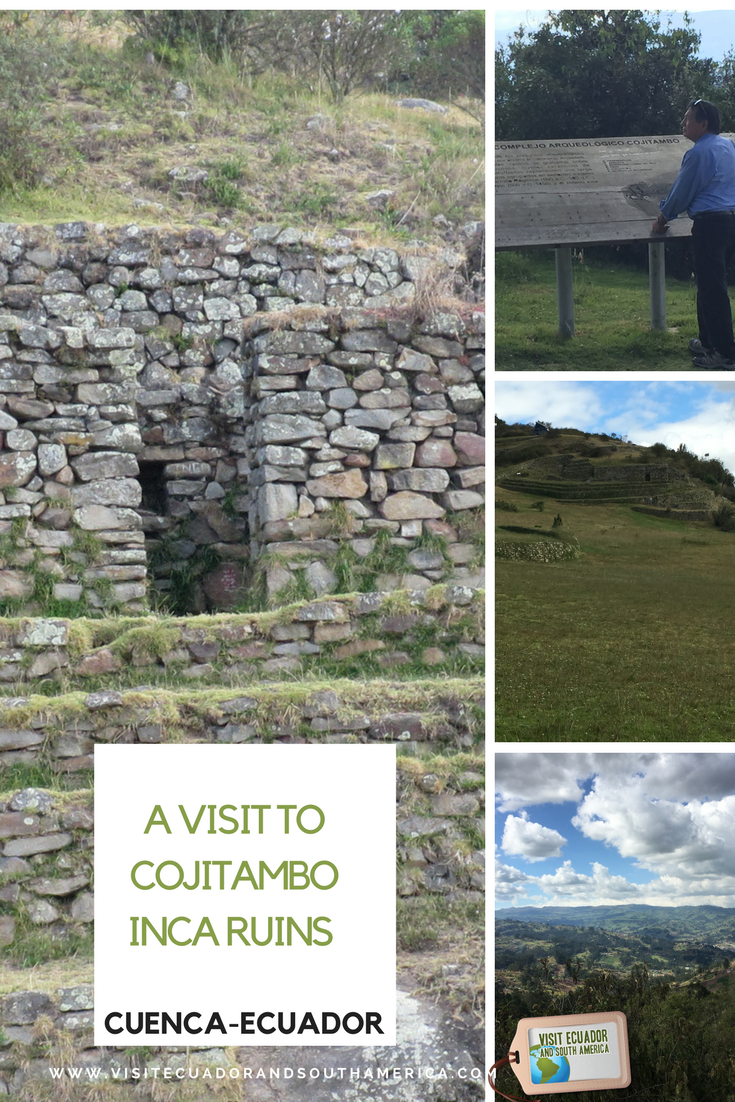 If you want more in-depth information and also a guide that you can bring along during your trip, I recommend the travel guide Lonely Planet Ecuador & the Galapagos Islands
.
This is a great source of information and tips, maps and all you need if you plan on visiting Ecuador. I personally like the option of having a hard copy version where I can take notes and have at hand.
Don´t just dream it, make it happen. Plan your South American trip with a local!
Take a look at this list of travel resources to plan your trip and travel in South America.
Day dreaming about your trip to South America? Order here your Free Ebook, I share with you some useful tips & resources for a memorable trip!
I invite you to follow me on Facebook, Twitter, Pinterest and Instagram. In addition you can subscribe on YouTube.
You can also send an email to get help planning your trip: info(at) visitecuadorandsouthamerica(dot)com