Travel bloggers share their best traditional food of South America
South America is about diversity, and what better way to get in touch with it than through its food.  I´ve asked some of my friends in the travel blogging community to share their favourite traditional food of South America.
Without further ado, here is some of the best traditional food of South America. I have divided it by country.
If you are in South America I would love to see your pictures.
BRAZIL
FEIJOADA
Sean and Jen from venturists.net have chosen Feijoada as his favourite traditional food of South America.
Sean and Jen say: It is the national dish of Brazil, and a source of enormous pride among Brazilians. We learned this on our first day in Rio de Janiero. Starving and jet-lagged, we stopped by a tiny restaurant next to our apartment, and mimed (we spoke no Portuguese) for a menu. The owner told us that he would take care of us, and we looked at each other, having no idea what we'd ordered. He arrived with a steaming bowl of black beans and chunks of meat and sausage, which had clearly been stewed for hours – our first feijoada.
Feijoada isn't a light meal – beyond the thick, tasty stew itself, it's typically served with a tableful of sides: rice, fried yucca, slices of orange (which are supposed to help with digestion), sautéed greens, crispy pork rinds and fried cassava are some of the usual options. Because of the cooking time to prepare it well, and the number of ingredients, it's typically a weekend meal, usually shared at a large gathering of friends and family.
So, next time you're in Brazil, gather some friends together, mix up some caipirinhas, and dig into some feijoada!
Read here their recommendation to find the best feijoada in Rio de Janeiro
CHURRASCO
Robson Cadore of loveandroad.com has chosen churrasco from Brazil as his number one traditional food of South America.
Churrasco – Loveandroad.com
It's not hard to choose my favourite dish in Brazil: Churrasco! It is our barbeque, beef steaks, beef ribs, chicken wings, pork sausages… yes, a lot of meat. Potato salad, rice, farofa(fried tapioca flour) are served along. All washed down with ice cold beer and "caipirinha", a cocktail made with smashed lemon, sugar & cachaca(Brazilian spirit made from sugar cane).
"Churrasco" also means party, someone's birthday? Let's make a "churrasco". Family meeting? "Churrasco" Getting married? "Churrasco"…  It's a very Brazilian way of celebration, people often gather for hours of eating, drinking and chatting.
In Southern Brazil, we prepare a unique kind of churrasco called "costela de chão", this is my all time favorite. A quick recipe: get half of a cow' ribs, cover it with salt, prepare a bonfire (wood preferable) and a spit strong enough to hold the meat's weight.   Costela de chão means ribs on the ground and that's how you grill it,  stick the spit on the ground near the bonfire and wait. Be patient, it takes about 4-6 hours, it's really slow cooking. The reward is a tender and juicy meat, so tasteful that you don't mind the waiting time.
Find out more about them, here.
COLOMBIA
For Jon and Gia of mismatchedpassports.com changua bogotana from Colombia is the best traditional food of South America.
Changua Bogotana – mismatchedpassports.com
Jon and Gia say: While most of the food we had in Colombia didn't really make a mark, we had the chance to try an unforgettable local dish while we were in Bogota, the capital of Colombia. Located in the La Candelaria Neighborhood of Bogota, several restaurants serve traditional Colombian food. There are many options there but as recommended by the owner of the guest house we stayed at, we dined at Mama Lupe, a cozy two level restaurant.
The ajiaco was a straight forward choice, but we opted to try the Changua Bogotana which turned out to be a memorable dish. Changua Bogotana is an egg and milk soup typically served as a hearty breakfast with bread on the side or in the soup. It is however enjoyed any time of the day. Changua Bogotana was really creamy and had the perfect mix of sweet and savory flavors that surely satisfy the palate.
You can find out more about Jon & Gia in Colombia, here
PERU
CEVICHE
Pauline Solheim of paulinetravels.com has chosen ceviche from Peru as her number one traditional food of South America.
Ceviche – paulinetravels.com
Pauline writes: when being in Peru and specially in Lima, you have to taste Ceviche! It´s the freshest of the freshest. Of course you have it for lunch, not for dinner. Because you want to eat it right after they delivered the catch of the day. For this you should definitely plan a stop at La Mar De Gaston! It was delicious seafood and even on short time in Lima, you will feel that you have experienced a lot of the culture of Peru when visiting the restaurant.
Ceviche is a traditional dish in many countries in South America, and is the national dish of Peru. It is raw fish cooked in highly acidic limes,  mixed with onions and pepper, often served with sweet potato and toasted corn kernels.  Why I love this dish is because it comes straight from the ocean and it is so fresh and clean in taste that it makes you completely satisfied for the day. It has a bit of everything a perfect combination of sour and spicy but at the same time gentle. I loved that this dish from Peru far away from Norway, made me feel close to home.
Here you can read her 7 Tasty places to eat in Lima
CHIFA
Gemma of twoscotsabroad.com has chosen chifa as their favourite traditional South American food.
Chifa – twoscotsabroad.com
Gemma writes: An unexpected but gratefully accepted food found in Peru was chifa! Who would've thought that you would be dining on a plate fried rice, meats, and vegetables – Chinese style in South America? In the 1920s, Chinese immigrants began opening Chinese restaurants however limited by available ingredients in Peru, created this well known Chinese dish with a Peruvian twist. After three weeks in Peru, a little 'home comfort' and something other than ceviche or soup was warmly welcomed by my stomach!
ECUADOR
CUY
Mike Hinshaw of nomadictexan.com has chosen cuy as his favourite traditional food of South America.
Cuy – nomadictexan.com
Mike says: Cuy is a staple food of the Indigenous peoples of South America and until 2013 I had never tasted it. Travel through the Andes and you likely you will be exposed or offered this tasty dish. Those of us raised in the US will have reservations, as Cuy in reality is guinea pig, a common pet in many western homes. These animals are raised specifically by Andean families for food purposes and provide protein. Cooking one takes a little extra effort, as after the animal is cleaned of its internal organs it is roasted over an open fire, with a large pole inserted through the mouth and the other end of the animal. This way the cook is able to turn the meat continuously without burning a particular area of the skin.
My class taught me it takes between 45 and 60 minutes to roast the animal appropriately. I had strong reservations about eating Cuy, but soon learned, as they say "It tastes like chicken" and it really does. I highly recommend you try Cuy before you make any judgements.
You can find out more about Mike and about cuy, here
LOCRO
As an Ecuadorian I have chosen locro de papa as the absolute best soup you can taste in Ecuador.
Locro – visitecuadorandsouthamerica.com
Locro is a traditional mouth-watering Ecuadorian potato and cheese soup, found in the highlands of the country.
This soup´s ingredients are some the best and most abundant ones in the highlands of Ecuador: potatoes, milk and cheese. It is commonly served or topped with fresh soft cheese, avocado and some will even add some maiz tostado (Andean corn) to it. Add locro de papas to your list of traditional food to taste during your visit to Ecuador.  It is the perfect combination of flavours from the Andes region.
Read here more about my favourite soup in the highlands of Ecuador, locro de papa.
PARAGUAY
Howard Blount of backroadplanet.com has chosen sopa paraguaya as his favourite traditional food of South America. Now you know what to taste if you are in Paraguay!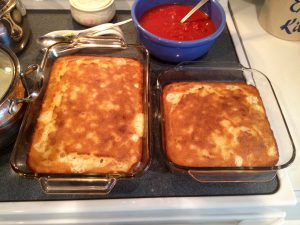 Howard writes: My parents were American missionaries to Latin America, and we traveled there for the first time when I was eleven years old. Over the years, we lived in Mexico and Chile before finally moving to Paraguay when I was fourteen. Our housekeeper at the time was an amazing cook, and her Sopa Paraguaya was commonly served during our family meals. After all these years, Sopa Paraguaya is still my favorite traditional Latin American dish!
You may be surprised to learn that Sopa Paraguaya is not really a soup at all, but rather a cross between a cheesy cornbread and a savory onion soufflé. There are several explanations about how Sopa Paraguaya got its name, all the way from a fusion of Guaraní and Spanish cuisine, to a fortunate mistake by the cook of Paraguay's first president, Don Carlos Antonio López.
During the years I lived in Paraguay, I was always told that this misnomer was the result of Sopa being served as a substitute for a soup course in a meal. Whatever its origin, you will want to try out this delicious recipe for Sopa Paraguaya.
You can read more about backroadplanet.com, here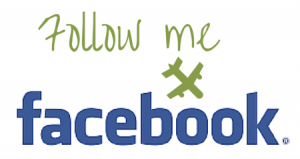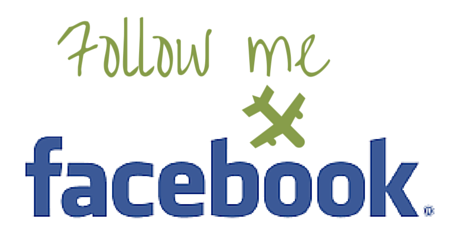 What do you think about this list of traditional food of South America?
It is just some of the traditional food you can taste in the continent.  Have you tried some of these dishes? Do you have some suggestions of food that you would like to add to the list?
PIN IT FOR LATER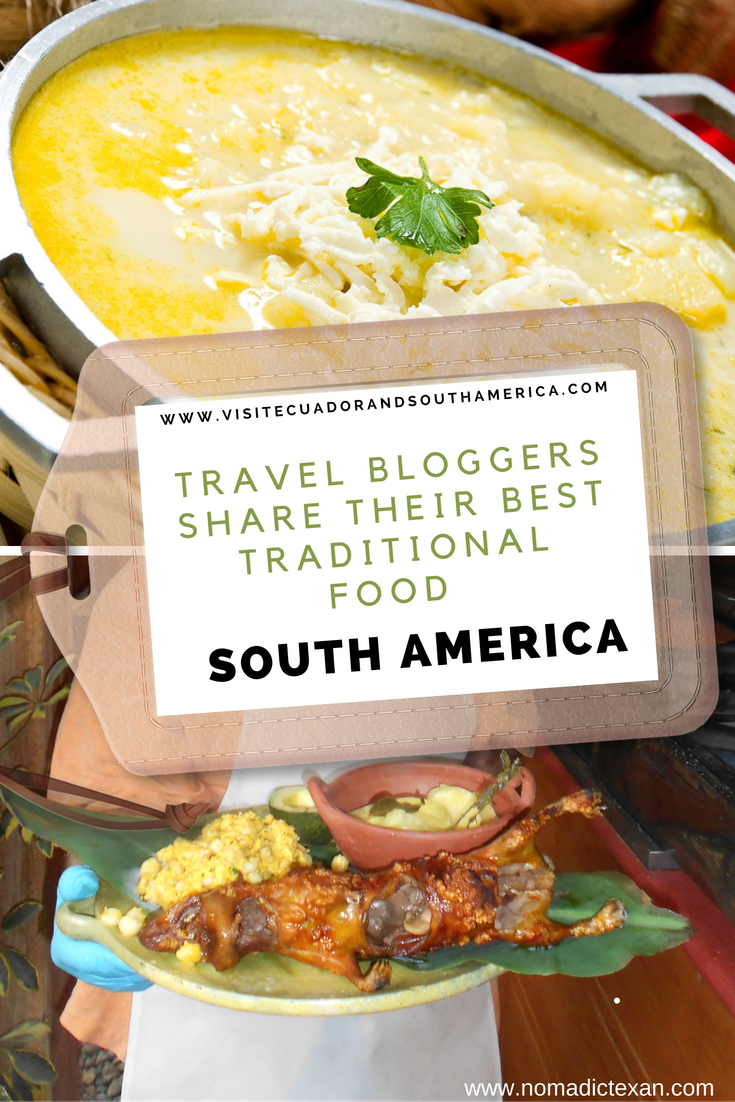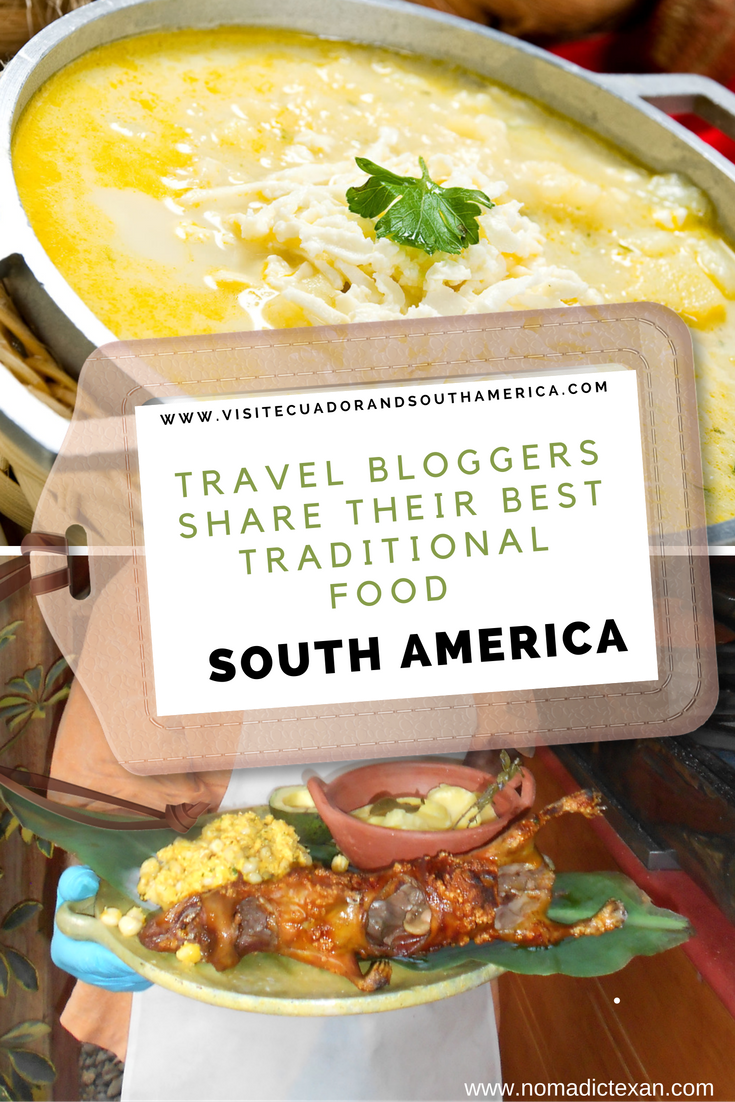 Want to learn to make some of these dishes and many more? This book : Gran Cocina Latina: The Food of Latin America, comprises 500 well written recipes from all Spanish-speaking countries in Latin America, providing great information and recipes of the exciting food you can prepare at home while you plan your visit to South America.
Don´t just dream it, make it happen. Plan your South American trip with a local!
Take a look at this list of travel resources to plan your trip and travel in South America.
Day dreaming about your trip to South America? Order here your Free Ebook, I share with you some useful tips & resources for a memorable trip!
Finally, I would like to invite you to follow me on Facebook, Twitter, Pinterest and Instagram. In addition, you can subscribe on YouTube.
Send an email for help planning your trip: info(at) visitecuadorandsouthamerica(dot)com
Save
Save
Save
Save
Save
Save
Save
Save
Save
Save
Save