Traditional food from the Coastal region of Ecuador

Ecuador has frequently been compared to Colorado in the US when it comes to its size.  Despite being relatively small, Ecuador has a very diverse geography and, therefore, very varied culinary traditions.
As a keen traveler, I find that a great way to learn about a new culture is by tasting the local food and this is why I want to give you some suggestions of the best traditional dishes you can and should taste while you visit the coastal region of Ecuador.
Being some of the main ingredients: plantains, coconut milk, seafood, and rice.
Learn more about Ecuadorian food by visiting Visit Ecuador and South America's gastronomy page. 
If you want to experience some of the best dishes that the coastal region in Ecuador offers, make sure to taste some of the ones we share below.
You probably want to know what else you can do with green plantains.  So I have found this great book full of tasty dishes, to share with you. Be sure to read: 50 Easy Everyday Recipes Made From Plantains.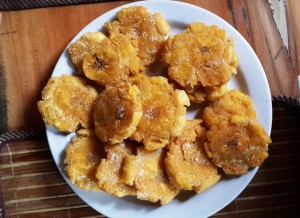 Many mouth-watering dishes await you in the Coastal region of Ecuador.
Now, time to indulge your palate with wonderful food while you enjoy some amazing landscapes!
Do you have any favorites?
PIN IT FOR LATER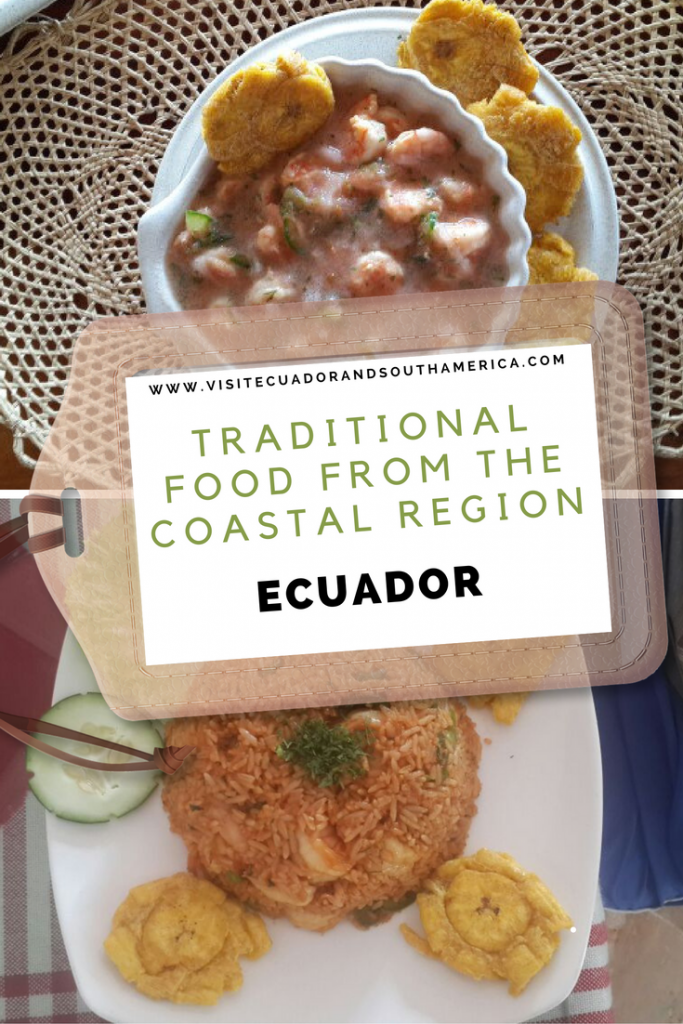 Don´t just dream it, make it happen. Plan your South American trip with a local!
Take a look at this list of travel resources to plan your trip and travel in South America.
Finally, I would like to invite you to follow me on Facebook, Twitter, Pinterest, and Instagram. In addition, you can subscribe on YouTube.
Send me an email for help planning your trip: info(at) visitecuadorandsouthamerica(dot)com
Save