Top 5 things to do in Ecuador
When it comes to natural and cultural attractions, Ecuador is one of the top countries in South America!
First of all, we have a country nestled in the Andes cordillera in the northern part of South America that received its name from the equator line. Hence, visitors can enjoy snow-capped volcanoes as part of the scenery together with warm weather, year round.
Furthermore, we are talking about a country with relative small size, often compared to the size of Colorado in the U.S. This feature of the country, allows you to visit 4 very diverse regions each with different geography in just a couple of weeks.
So, regardless of the amount of days you decide to visit Ecuador,  it is a good idea to consider all the options available.
Plan ahead in order to enjoy the best that this country has to offer.
If you are in South America I would love to see your pictures.
Therefore I have made this list to help you plan, it has the top 5 things to do in Ecuador.
1. Quito
Your trip to this South American country should include a visit to its cosmopolitan, vibrant capital city, Quito. Main reason to visit my city? To visit the picturesque colonial center of the Old Town, declared first world heritage site by UNESCO in 1979. There are also, other reasons to visit Quito.

2. Otavalo
Two hours North from Quito you find one of South America´s biggest open-air markets, Otavalo. The market that dates back to pre-Inca times is the one of the highlights of the visit. You will meet one of the 14 indigenous groups of this diverse country and their beautiful handmade crafts that delight visitors from all over the world. Find out how to get there, places to stay and activities in Otavalo.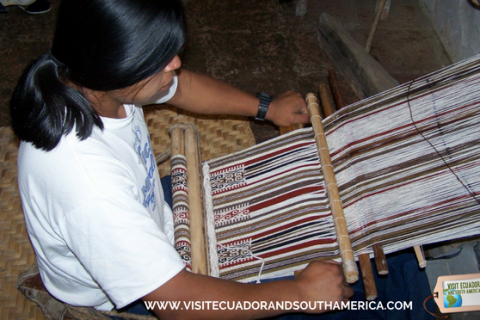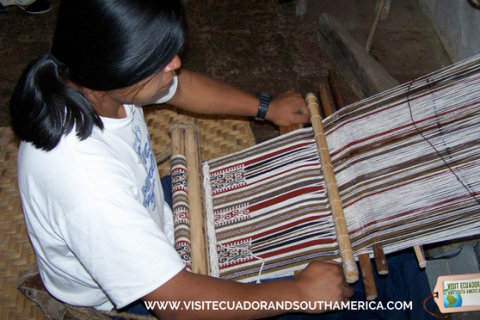 3. Quilotoa
One of the top adventures in Ecuador is the spellbinding crater lake of Laguna Quilotoa. This is one of the top hikes in the country, surrounded with magnificent views and traditional Andean villages.  Find out how to get there, what to bring and many other useful information for your visit to Quilotoa.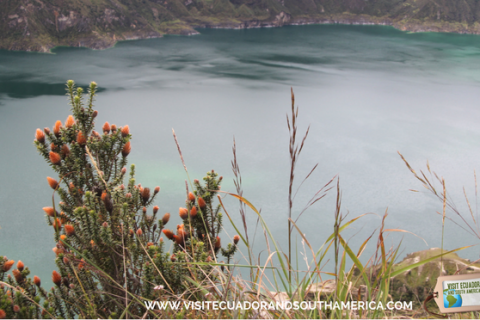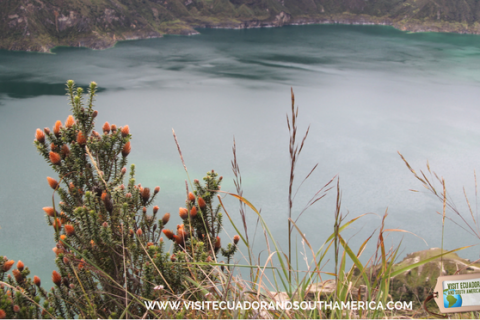 4. Amazon Rainforest
Definitely one of the most exciting destinations in the country! El Oriente as we call it in Ecuador has a plethora of activities to offer. During your visit you can take a canoe to spot some of the diversity of the Amazonas river. Furthermore, take time to climb an observation tower to enjoy the rainforest canopy. Another great activity is a trek to spot rainforest flora and fauna of all sizes and, if you're lucky, spot a caiman resting on the side of the river.  Want more inspiration? Find tips and reasons to visit the Amazon Rainforest.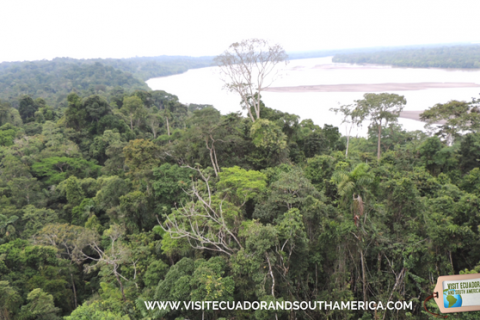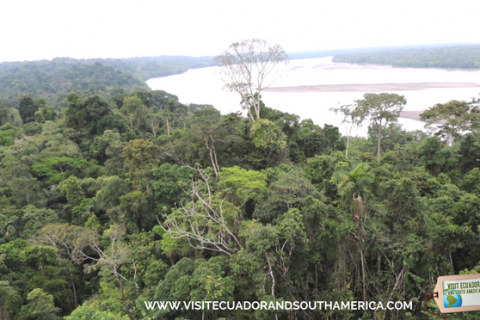 5. The Galápagos Islands
The islands that inspired Charles Darwin in 1535 offer a unique experience and if you can, you should add them to the list of places to visit in Ecuador. This archipelago of lava formations offers a wide range of activities and attractions to visit. Furthermore, there are different ways to enjoy the Galapagos Islands depending on time and budget. You can book a cruise or choose a land option and enjoy them on a budget.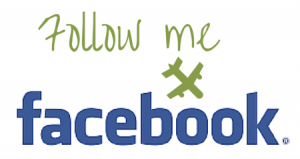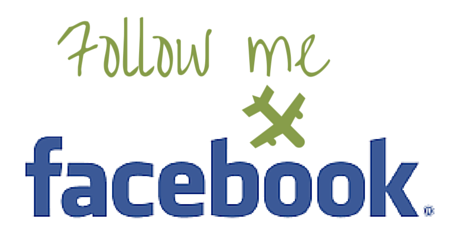 In addition, you can find out how to get there, where to stay, reasons to book a cruise and how to enjoy the islands on low-budget.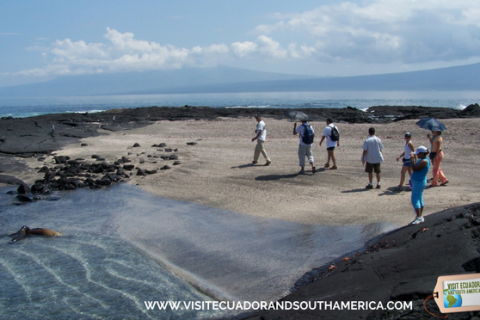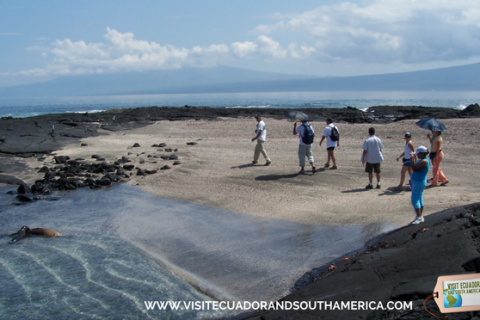 In conclusion, Ecuador in a small area of 283.000 sq. kn 6 approximately 15 million inhabitants has a plethora of activities to choose from. I here give you what I consider are the top 5 things to do in the country.
Book a tour
Booking here any or all of these tours easily here and save time avoid the stress of planning and more.
Are there any other places I should add? Tell me about it.
PIN IT FOR LATER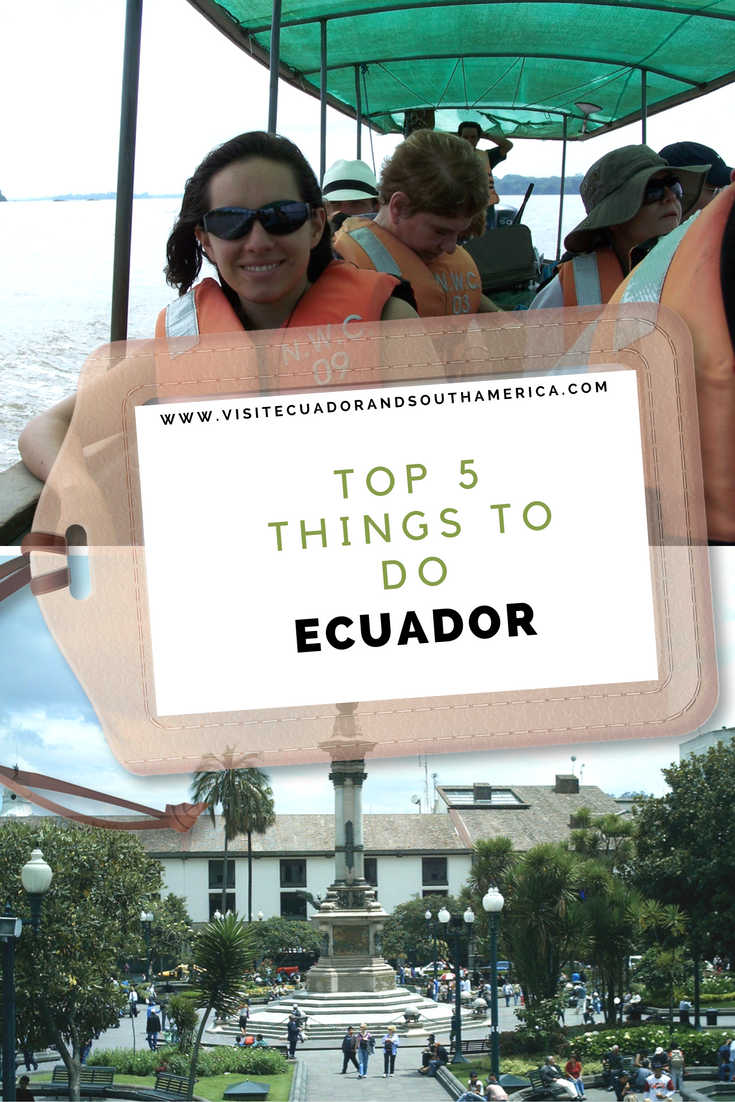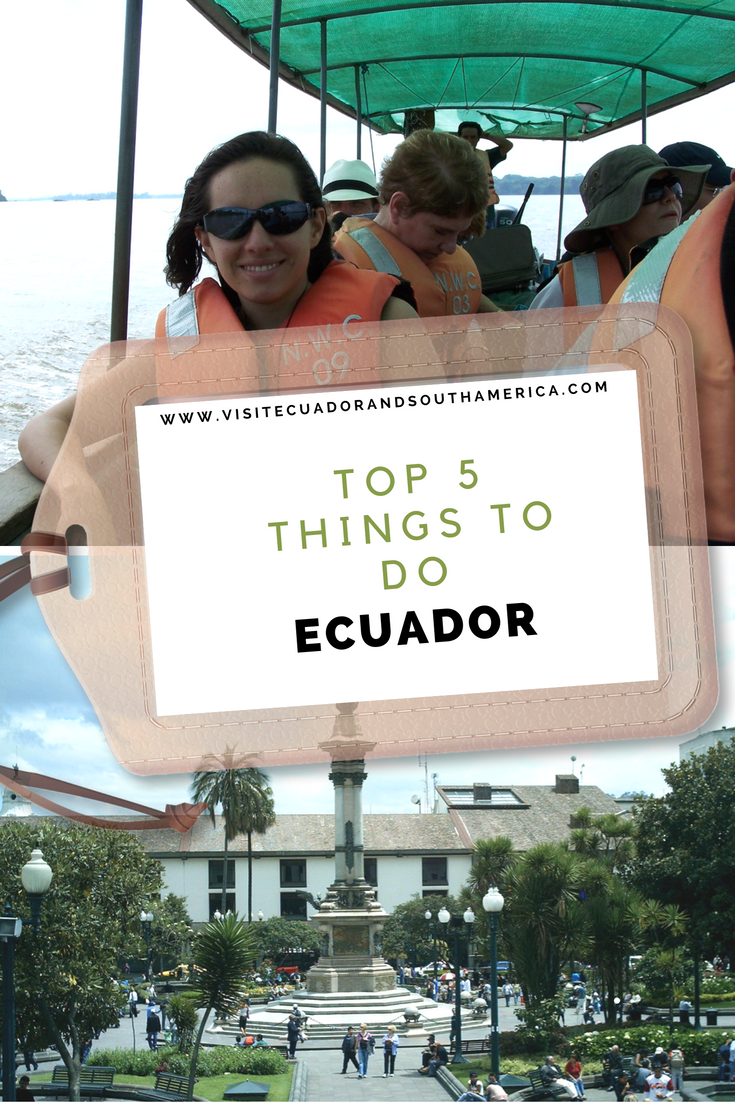 If you want more in-depth information and also a guide that you can bring along during your trip, I recommend the travel guide Lonely Planet Ecuador & the Galapagos Islands
.
It is a great source of information and tips, maps and all you need if you plan on visiting Ecuador. I personally like the option of having a hard copy version where I can take notes and have at hand.
Don´t just dream it, make it happen. Plan your South American trip with a local!
Take a look at this list of travel resources to plan your trip and travel in South America.
Day dreaming about your trip to South America? Order here your Free Ebook, I share with you some useful tips & resources for a memorable trip!
I invite you to follow me on Facebook, Twitter, Pinterest and Instagram. In addition you can subscribe on YouTube.
You can also send an email to get help planning your trip: info(at) visitecuadorandsouthamerica(dot)com
Save
Save
Save
Save
Save
Save
Save
Save
Save