Top 5 Adventure tourism spots in South America
Travel bloggers share with us their favorite Adventure tourism spots in South America. this part of the America continent offers a wide diversity of things to do, see, experience.
In collaboration with some friends from the travel blogging community we choose the top 5 spots in South America for some adventure tourism.
Without further ado, we share with you the top 5 adventure tourism spots in South America.
If you are in South America I would love to see your pictures.
BOLIVIA
Claire Sturzaker from Tales of a Backpacker share with us one of her favorite adventure tourism place in South America
Claire say: Bolivia might not spring to mind immediately when you think about extreme sports. However, this high-altitude city has its fair share of high-octane adventure too! An hour away from the 'World's Most Dangerous Road', adventurous tourists bike down the dirt road at break-neck speed where a wrong turn could see you plunging to your death down the mountainside.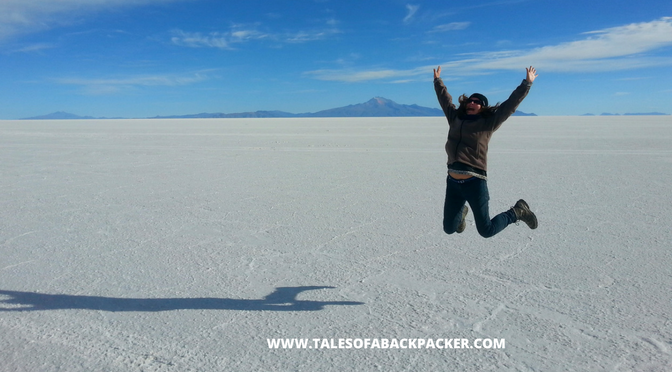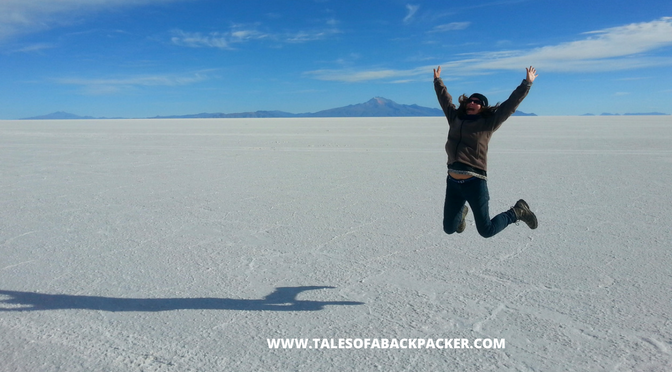 Definitely not one for the faint-hearted, each year there are a number of tourists who do fall foul of "Death Road". If that sounds too intense for you, try Urban Rush, where you can abseil or run 50 metres down the side of a building opposite the city's cathedral, while cars and people go about their business below. Or for a more leisurely adventure, you can hike a mountain known as Devil's Molar, head to the Amazon rainforest or watch Cholita wrestling where local women battle each other in the ring.
In La Paz, there really is something for everyone; all set amid stunning scenery and with a rich indigenous culture you really have to visit La Paz
So, next time you are visiting Bolivia and feel a little adventurous I highly recommend you to do and visit all the places Claire share with us.
Read more about Claire adventure journey in Bolivia here
BAÑOS DE AGUA SANTA, ECUADOR
According to Verónica this is one of her favorite spots to do adventure tourism.
This place is one of the most common for tourist and Ecuadorians to do some adventure sports, but is not only common for adventure sports. Tourists can also enjoy some fun and relaxing activities in this small town located in the Tungurahua province in Ecuador.
You can find a wide diversity of activities here are some of them that you can enjoy doing while you are visiting this amazing city.
After you finish doing some extreme sports you can also enjoy a good time for relaxing, what a better way to do it that visiting the famous Hot Springs that Baños offers.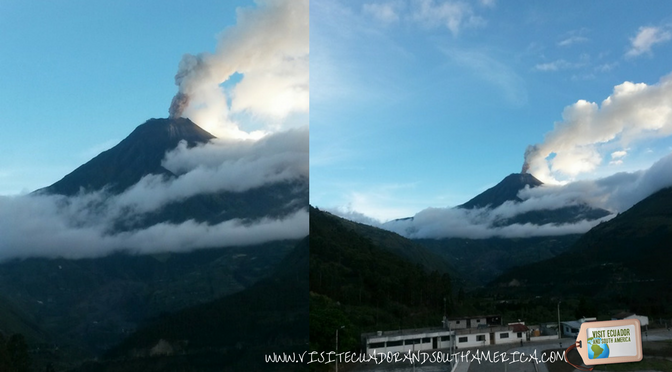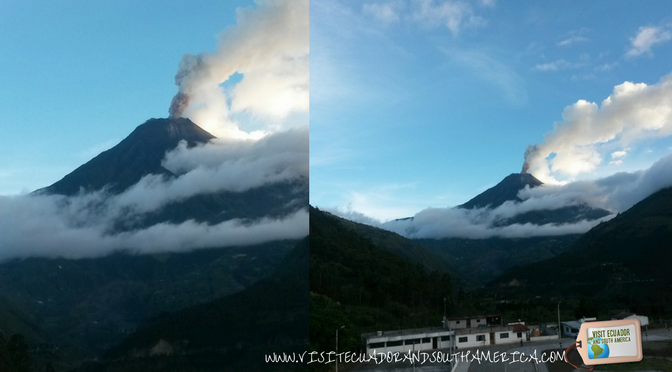 In addition to your visit to the Hot Springs, you definitely will enjoy the beautiful sightseeing that this city offers to the tourists. It shows some amazing waterfalls that have a contrast with nature and also the magnificent Tungurahua volcano, which has been active since 1999.
The last but not least, do not forget to taste the traditional sweets and food that Baños de Agua Santa offers to tourists.
Read more about this wonderful adventure spot in South America, here
PERU
The last three spots of adventure tourism are located in Peru our travel bloggers share their favorite adventure spots in this country.
Huacachina
Kevin Wagar of Wandering Wagars share his favorite adventure sports to do in Huacachina this beautiful place in Peru.
Kevin says: The town of Huacachina is a desert oasis that sits just outside of the city of Ica, Peru. The picturesque palm trees and coffee shops surrounding the calm oasis belie the towns real appeal. Huacachina is a hub of adventure sports! Brightly colored dune buggies line the streets and wildly painted sand boards sit outside the shops making it clear what Huacachina is all about.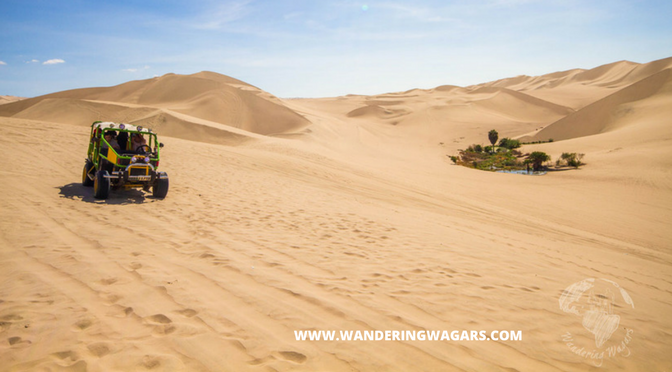 If flying over the massive golden sand dunes in extreme 6-person sand machines isn't enough to get your adrenaline pumping. Then flying down the giant hills on sand boards will give you the extreme fix you're looking for. For those looking to explore a little deeper, you can always brave the epic hikes up these golden mountains for mind-blowing views overlooking Huacachina and Ica.
Read here more about his experience in this Inca town in Peru.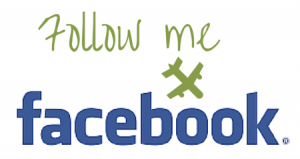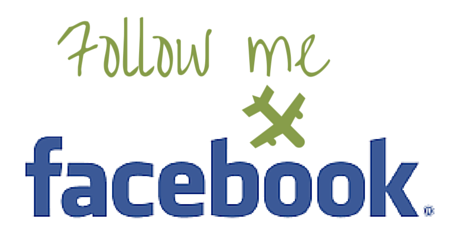 The next adventure spot in Peru is share by Scott and Jaynie Wall.
Lares Valley Trek.
Scott and Jaynie Wall of Backpacking Detours Travel Blog has chosen Lares Valley Trek in Peru and got inspire to share their experience with all of us.
A highlight of their trip to Peru was their hike through the Lares Valley: The valley is located outside of Cusco, which is a great city to use as a base for all of the fun outdoor activities in the area.
My husband and I, and four of our friends, were part of a group to trek for two days and camp two nights in the Lares Valley.
Everywhere we looked we were amazed by the stunning green vistas and natural beauty.
The hike was all uphill the first day and part of the second. On the second day, we climbed to the summit, Pumahuanca Pass at 15,719 feet/4,791 meters elevation.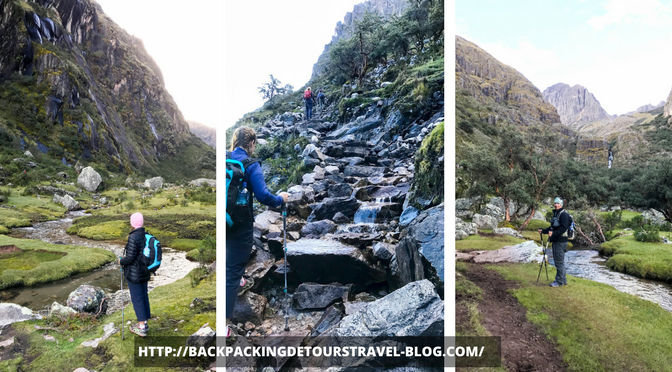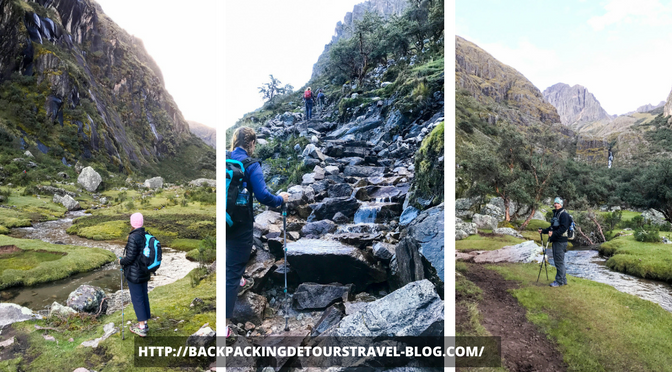 It felt like we were on top of the world. We could see all the way to the valley where we had begun our trek.
It was a huge accomplishment, even though it felt like we moved in slow motion due to the high altitude. We rarely saw other hikers, which was a great perk of hiking on a lesser-known trek.
This trek opened our eyes and inspired our wonder lust by showing us how paths less traveled can be just as spectacular as some that are better known.
Find out more about their experience, here.
The last adventure spot in Peru is located in the Amazon Rainforest.
Tahuayo Lodge and Research Center – Upper Amazon basin of Peru
Cherri Megasko from Bucket List Travel Cub share her experience in this Lodge located in the upper Amazon basin of Peru.
Cherri says: Tahuayo Lodge has been rated as one of the Top 10 wilderness lodges in the world by Outside Magazine. The accommodations are rustic, yet comfortable and the staff is wonderful.
Before you go you will be in close contact with management to help them understand what you're wanting to experience or learn.
They will then match you up with the guide that best suits your wishes. That was perhaps the most awesome thing about our trip – my husband and I had our own private guide for our entire stay.
Among the activities we experienced were:
  Hiking through the rainforest in search of suri grubs to eat.
Locating and drinking water from the jungle's cat's claw vine.
Observing a family of pigmy marmosets – the smallest monkeys in the world.
Fishing for (and eating) piranha.
Hiking to a lake to see the prehistoric Hoatzin bird, and
Boating to an area of the Amazon to interact with a group of Woolly monkeys.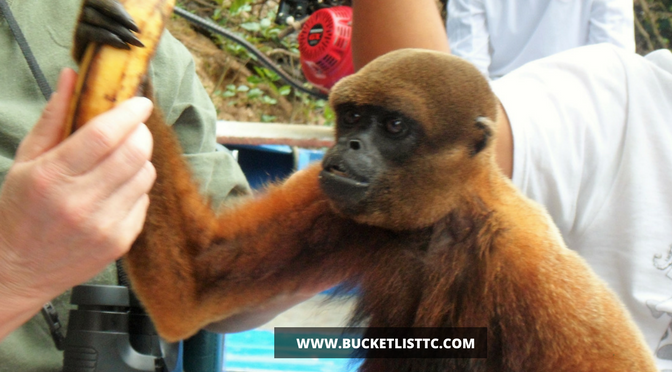 If you enjoy rustic, primitive eco-adventure, I highly recommend Tahuayo Lodge and Research Center. Our stay inspired us to keep traveling in a more primitive and eco-friendly way.
PIN IT FOR LATER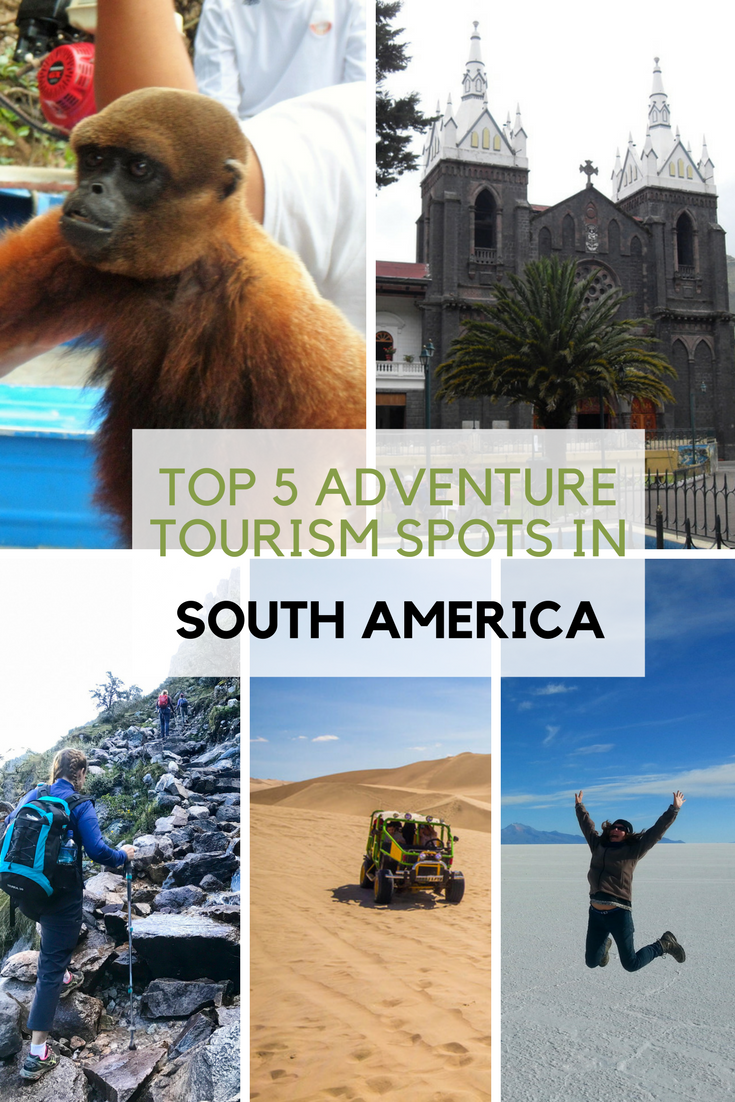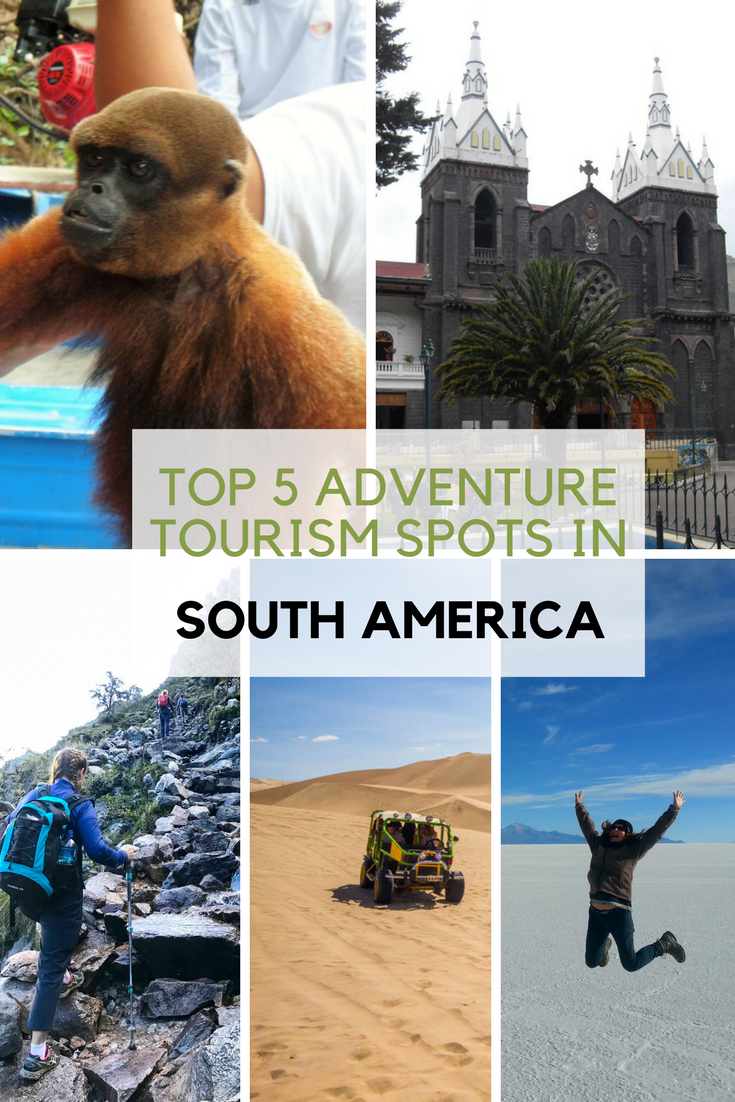 If you found this page helpful, I would appreciate it if you would pin, share or tweet it on any social media platforms you use! Every little bit will help fund our travels and continue to bring great content to our site!
Don´t just dream it, make it happen. Plan your South American trip with a local!
Take a look at this list of travel resources to plan your trip and travel in South America.
Day dreaming about your trip to Ecuador? Order here your Ebook, I share with you some useful tips & resources for a memorable trip!
I invite you to follow me on Facebook, Twitter, Pinterest and Instagram. In addition you can subscribe on YouTube. You can also send me an email to get more information or help planning your trip: info(at) visitecuadorandsouthamerica(dot)com
Save
Save
Save
Save
Save
Save
Save
Save
Save
Save
Save