On the way of the Spondylus Route
Once the holidays are finished and possibly the hangover of the end of the year is still around, in Ecuador is beach timeeeeee!!!
Together with the new year welcoming also starts the beach season for locals. From January to April the sun, sand and sea are the best companions during the weekend. Ecuador owns more than 560 kms of beaches divided in 5 provinces forming the Spondylus Route, a path full of extensive sublime settings in the Pacific Coast.
The section of the route that I always visit is the one starting in Salinas. A spot not to be missed in this beach is La Chocolatera a viewpoint that shows the endless sea, a breathtaking sunset or humpback whales during its season (July to September). Going north on the route, my first stop is Palmar, a small village where my friend Luis and his mother receive me for a filling breakfast: a fresh filet of fish served with a tortilla made with mashed plantain and topped with fresh salsa made of red onions, tomatoes and lemon and a cup fresh brewed coffee. What else can I ask for?
If you are in South America I would love to see your pictures.
With the tank already full my journey continues right ahead to Ayangue, a beach known as "the pool " because of its peaceful waters. If you are in an adventurous mood it is possible to do snorkelling at "El Ahorcado", a small island 20 minutes from there and see the statue of a Christ submerged surrounded by a shoal of colorful fishes. By the way, lobster at the order for a perfect meal and on a budget.
The way continues riddled with vegetation and native friendly people and the next stop is Valdivia. Another native village where the culture of the same name was born, the most ancient culture of Ecuador. Valdivia receives tourists with handicrafts and a Marine Life Rescue Center, ideal for kids .
At this time of the journey comes one of my favorite parts of the day, lunch time, and it has to be at Libertador Bolívar where the best seafood is served. My recommended dish is the "locro de mariscos", a sort of bisque full of prawns, octopus, fish and squid rings served with "patacones" that are plantain chips, glorious! After that, a well deserved rest on a hammock at the beach is welcome.
The dessert of the journey is in another small village call La Entrada, and when I say dessert is literal. A local bakery owned by Benito prepares the best pies of the area. Also is the dessert of the journey because is when I start my way back to Salinas to rest in one of my favorite hostel, Posada Pelicano (I will talk about it later).
How to get there
Just by car before arriving to the one of our international airports José Joaquin de Olmedo in Guayaquil or Mariscal Sucre in Quito. From Guayaquil it takes 2 hours to arrive to Salinas, from Quito around 8 to 9. Buses are also available for the Spondylus Route at the terminal bus in Salinas.
What to bring
Sunblock, bathing suit, flip-flops and of course a good cell phone or camera to catch the best moments and the best landscapes. Also open your senses to the wonderful and fresh seafood you will taste.
Note: The name of Spondylus comes from a sacred shell used by the ancient cultures in America and Ecuador. At the moment the Spondylus is an endangered specie.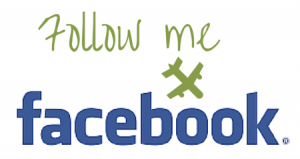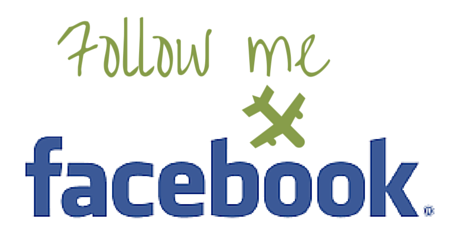 Conclusion
To sum up, the Spondylus route encompasses the best of the Coastal region of Ecuador, this is the best way to enjoy the beaches of Ecuador.
Carla
If you found this page helpful, I would appreciate it if you would pin, share or tweet it on any social media platforms you use! Every little bit will help fund our travels and continue to bring great content to our site!
PIN IT FOR LATER
If you want more in-depth information and also a guide that you can bring along during your trip, I recommend the travel guide Lonely Planet Ecuador & the Galapagos Islands
.
This is a great source of information and tips, maps and all you need if you plan on visiting Ecuador. I personally like the option of having a hard copy version where I can take notes and have at hand.
Planning a trip soon?  Comment below or send us an email, We can help you with more tips to save money or to plan your trip.
Don´t just dream it, make it happen. Plan your South American trip with a local!
Take a look at this list of travel resources to plan your trip and travel in South America.
Finally, I would like to invite you to follow us on Facebook, Twitter, Pinterest and Instagram. In addition, you can subscribe on YouTube.
Send us an email for help planning your trip: info(at) visitecuadorandsouthamerica(dot)com