Reasons to visit Polylepis Lodge and El Angel Ecological Reserve in Ecuador
Polylepis Lodge is located in a fascinating and unique ecosystem in El Angel Ecological Reserve. This had long been one of the top places on our bucket list in Ecuador!
We want to share some of the highlights of this private reserve at 3581 m.a.s.l. or 11749 feet.
About El Angel Ecological Reserve
El Angel Ecological Reserve is nestled in the paramo (Andean grasslands) in Ecuador's highlands region.
The reserve is located 170 miles north of Quito in the province of Carchi, and the temperature there ranges between 5° to 18° Celsius (41° to 64° F). What makes this reserve special and a protected area is the moorlands.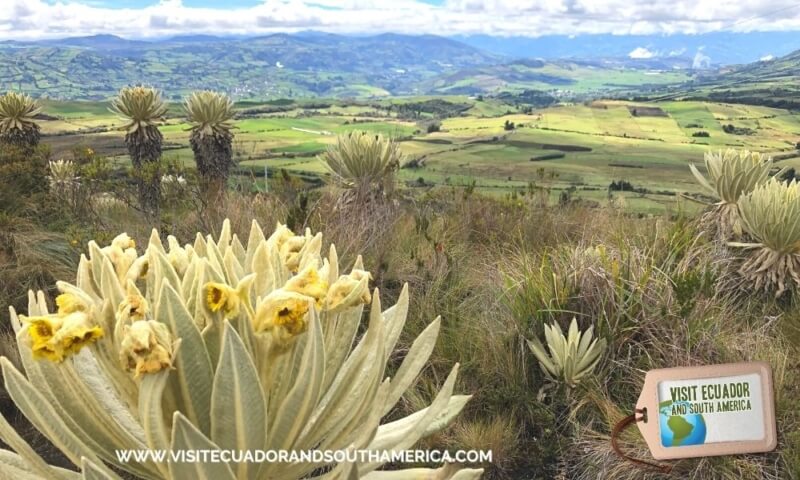 About Polylepis Lodge
A project that started over 20 years ago to protect this protected area's flora has now grown into tranquil heaven surrounded by millennial trees and awe-inspiring endemic flora.
Polylepis Lodge is a cozy lodge with 20 deluxe rooms, located between two unique ecosystems – the Polylepis forest and the Frailejones paramo.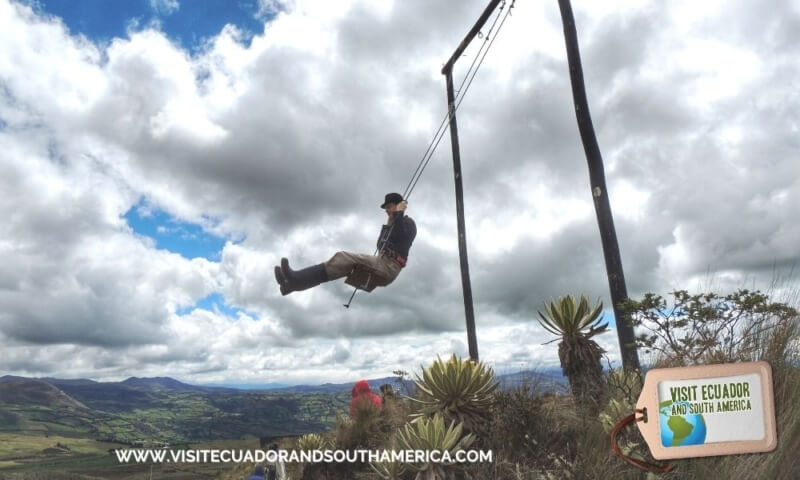 Reason 1
Peace and natural surroundings
Tranquility and contact with nature are two of the main things that Polylepis Lodge offers its guests. For us, it felt pretty much like spending the weekend in a Norwegian cabin, with the cozy rooms, peaceful ambiance, and surrounded by nature.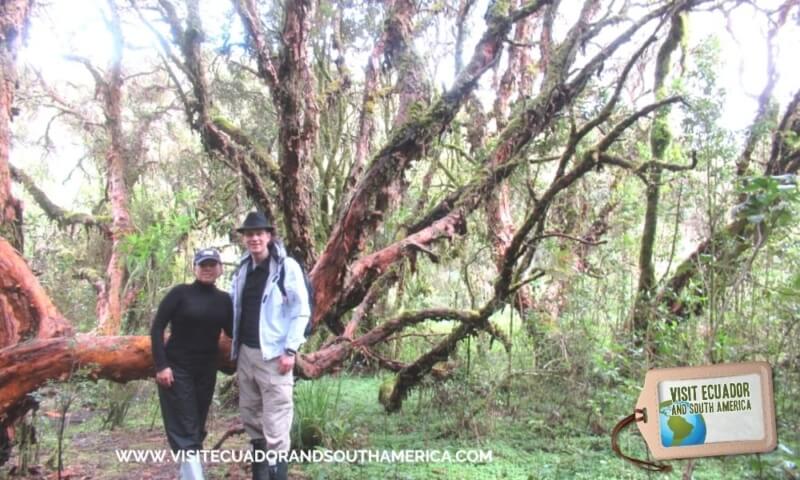 Reason 2
Unique ecosystems
We loved the fact that included in our accommodation price, we had daily guided walks through special ecosystems and all while enjoying the Andes' scenic views.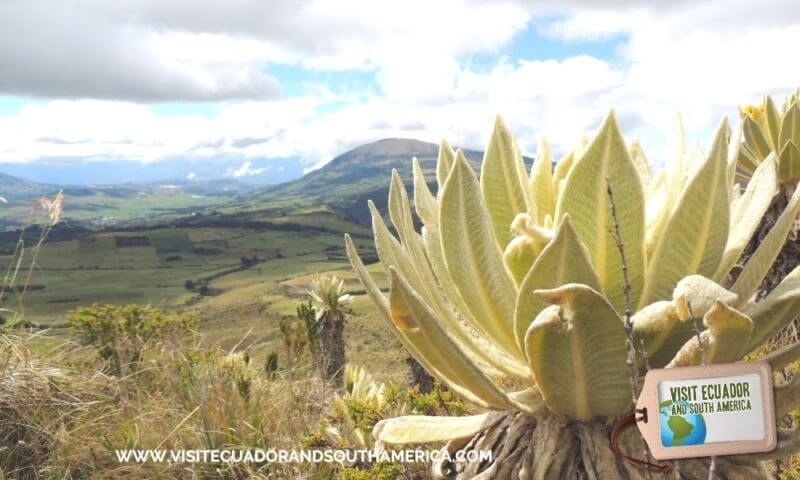 Other-worldly frailejon forests
We enjoyed taking part in the lodge's daily guided walks up into the hills, which contained other-worldly frailejon forests.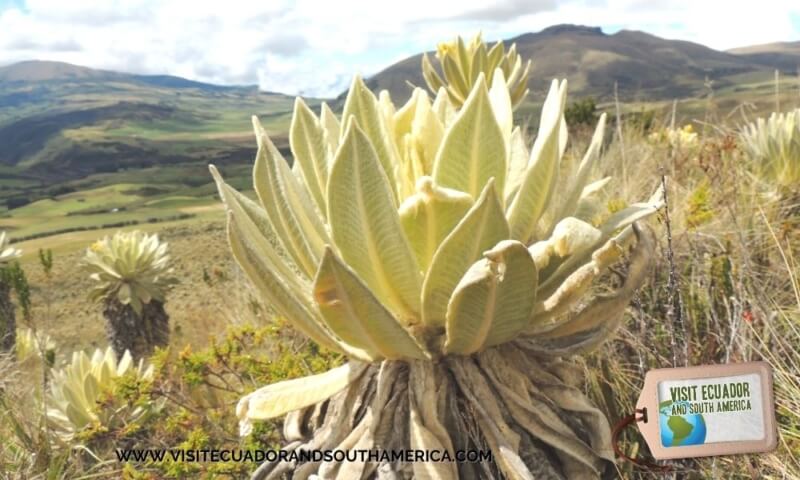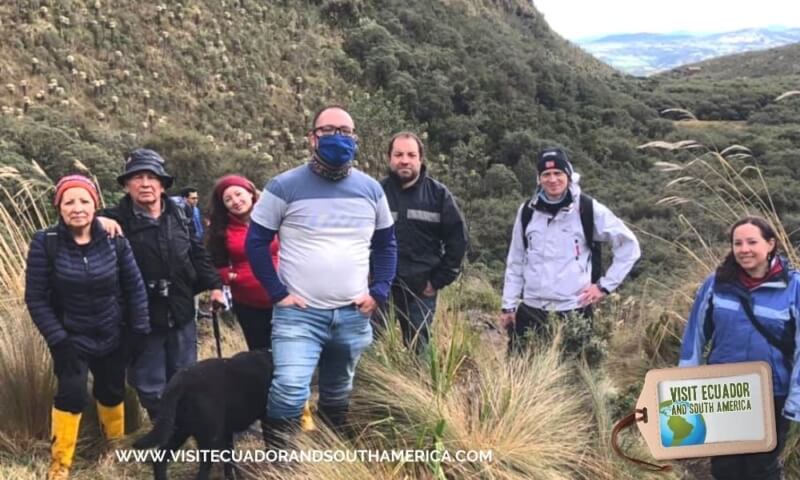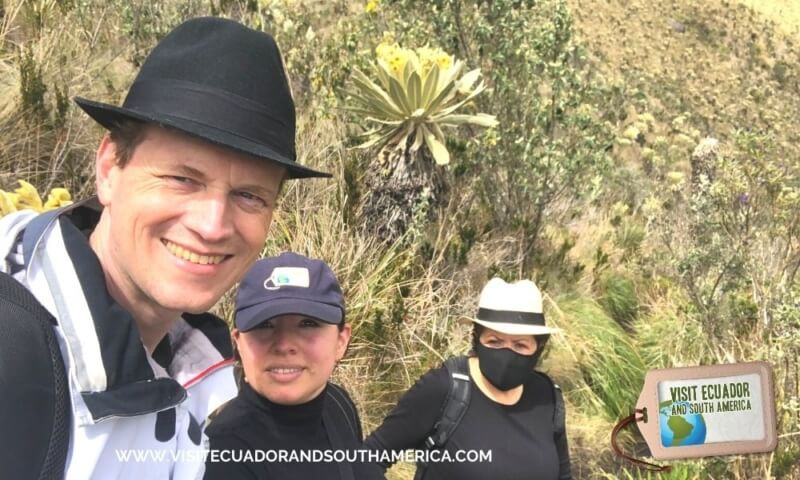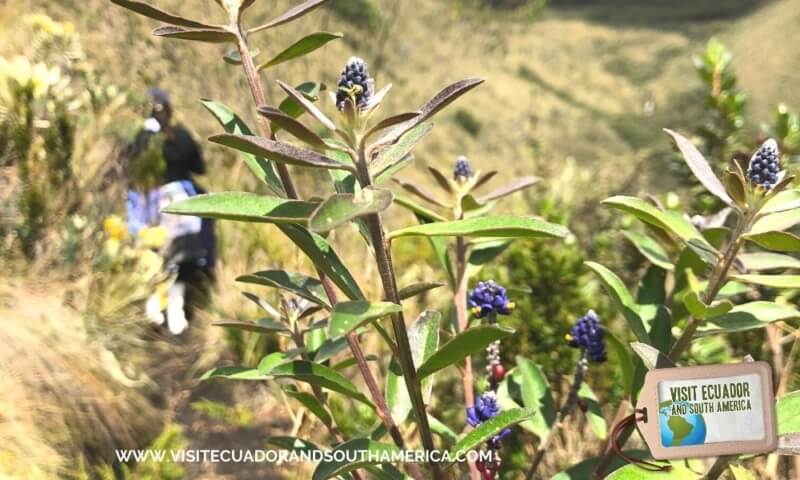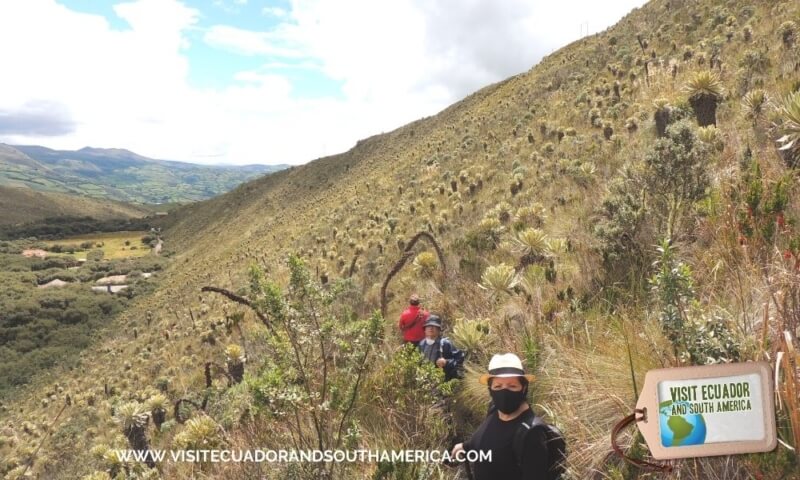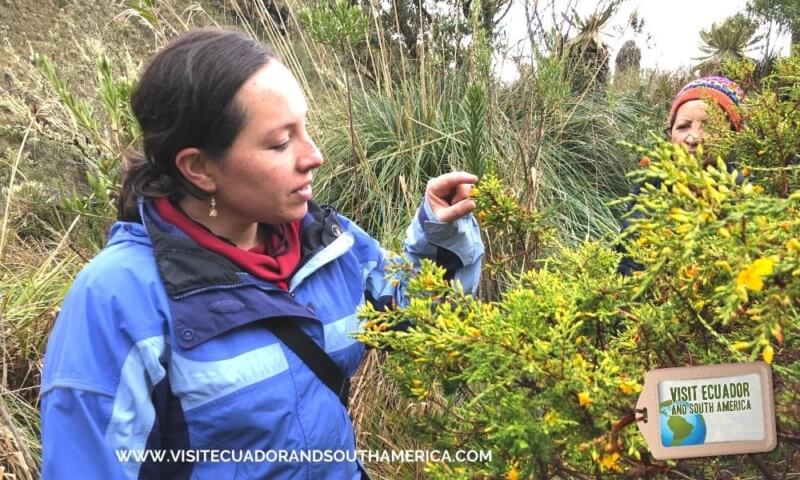 Polylepis Forest 
We love supporting and visiting places that are aligned with our love for nature and conservation. The reserve has its main aim to conserve the last remnants of Forest Millennial Polylepis Incana that exist in the world.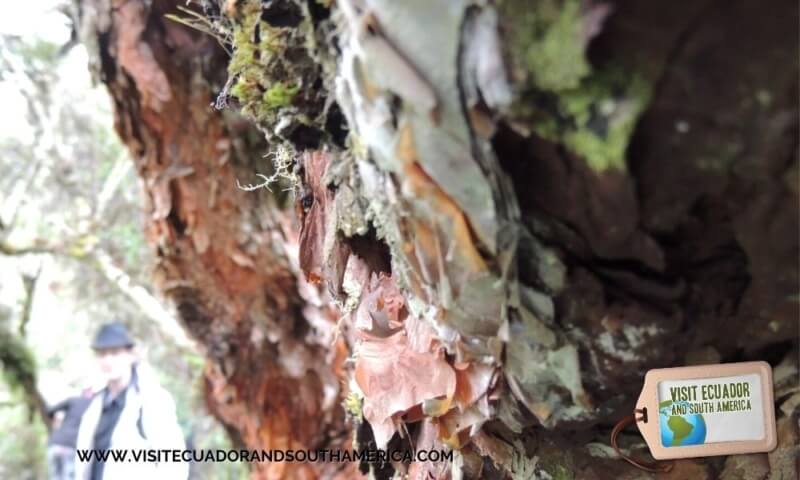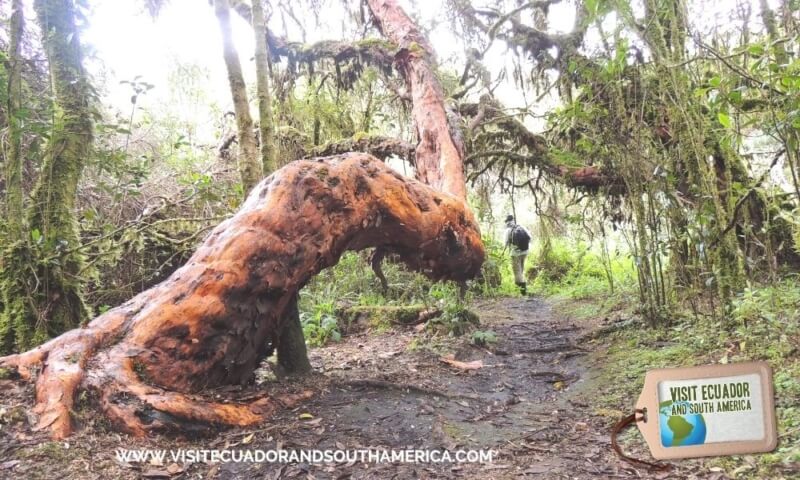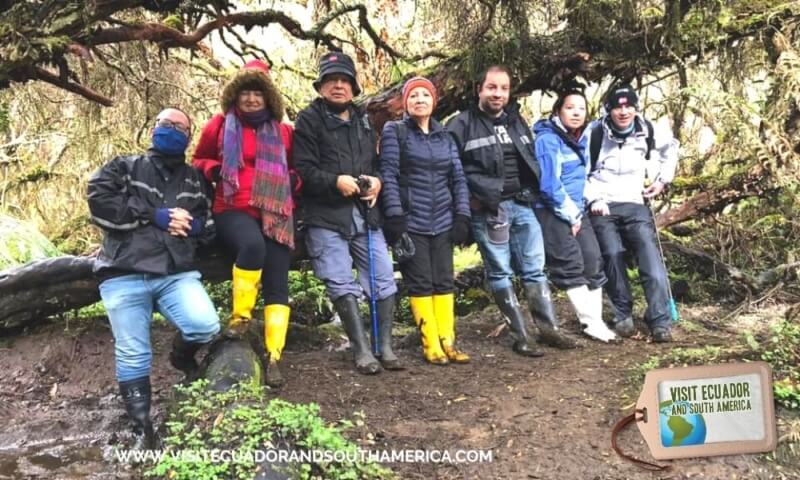 Lakes
We passed a picturesque lake during our hike, La Laguna de Deseos (The Lake of Desires), and were told that we could make a wish here. Crossing our fingers for it to be fulfilled!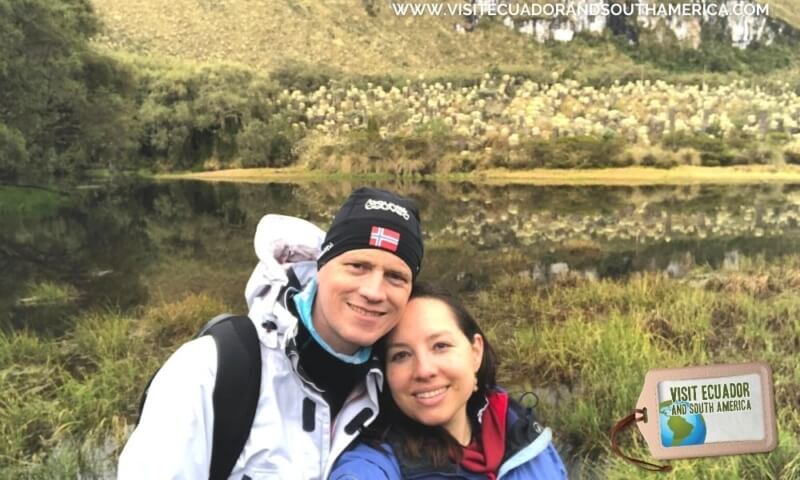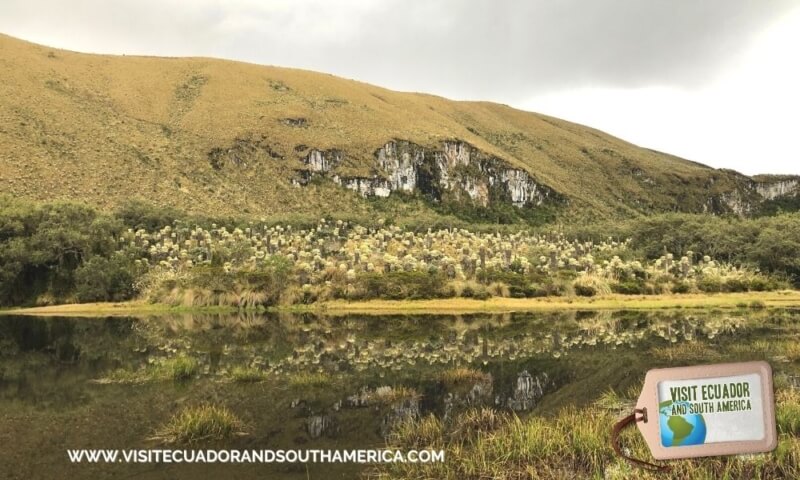 Waterfall
At the end of one of our hikes, we could admire an impressive waterfall.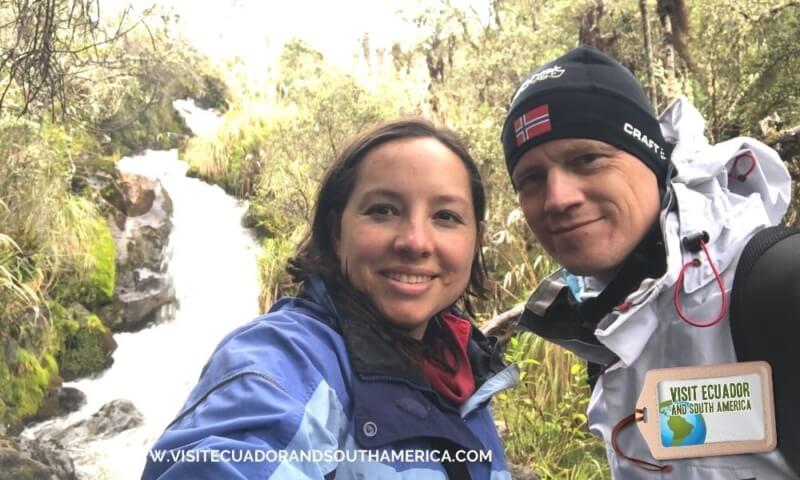 Reason 3
A swing at 3800 m.a.s.l., or 12467 feet, and trees that are over 3,500-4,000 years old!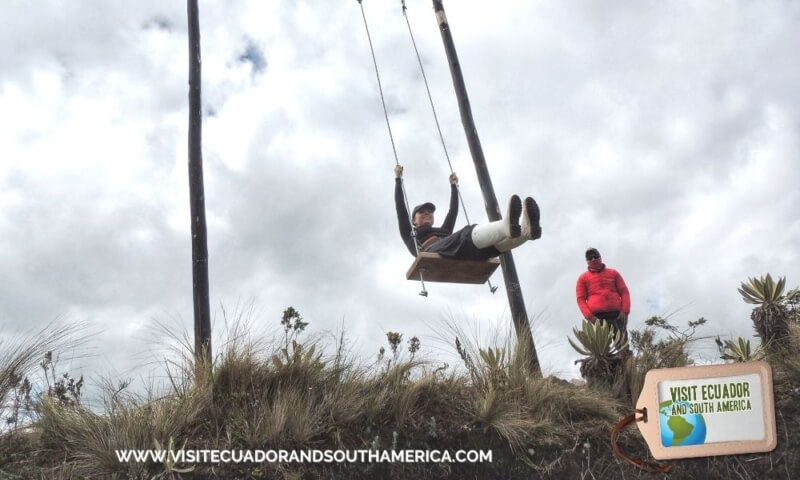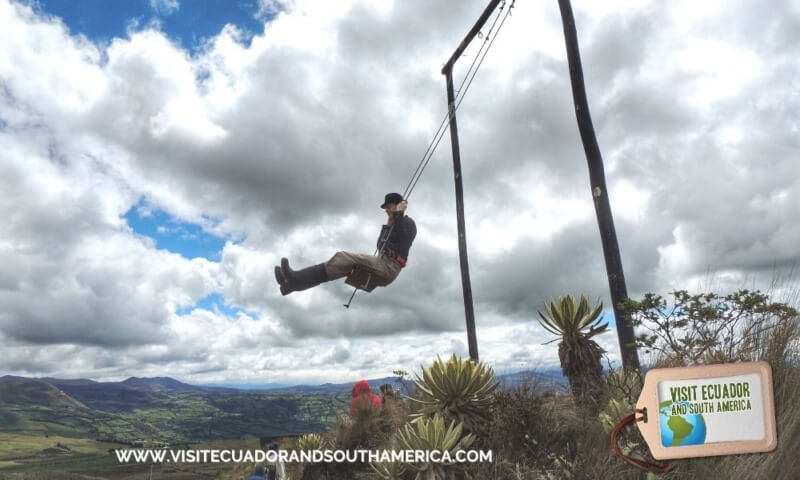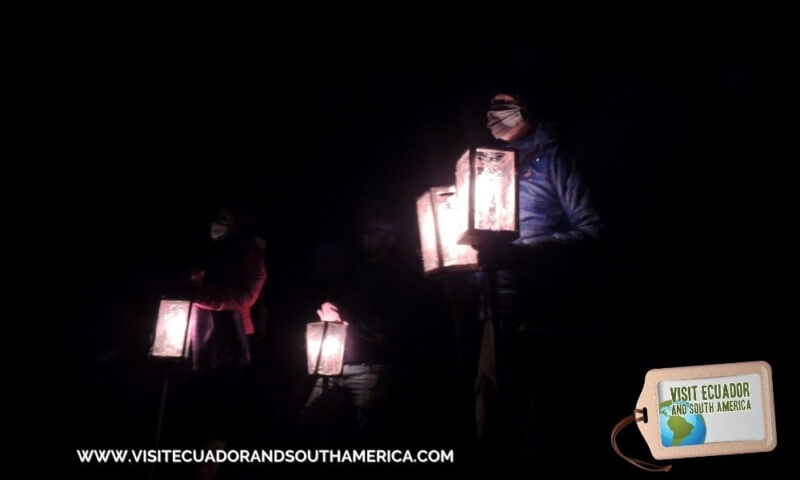 At night-time, we could also join a short "Legends and Goblins" tour by torchlight.
Reason 4
Modern panoramic rooms
We loved spending the nights in our little, cozy, yet modern cabin with warm running water, a heating blanket, and a fireplace, all of which provided the ideal recipe for hygge. (A quality of coziness and comfortable conviviality engenders a feeling of contentment or well-being, regarded as a defining characteristic of Scandinavian culture).
We felt right back in Norway during wintertime and in a cabin!
Like the one my sister chose, some rooms called panoramic suites provide guests with a splendid outlook into the Polylepis forest. These rooms or cabins offer privacy and a jacuzzi with wall-to-ceiling glass windows overlooking the river and the millennial forest.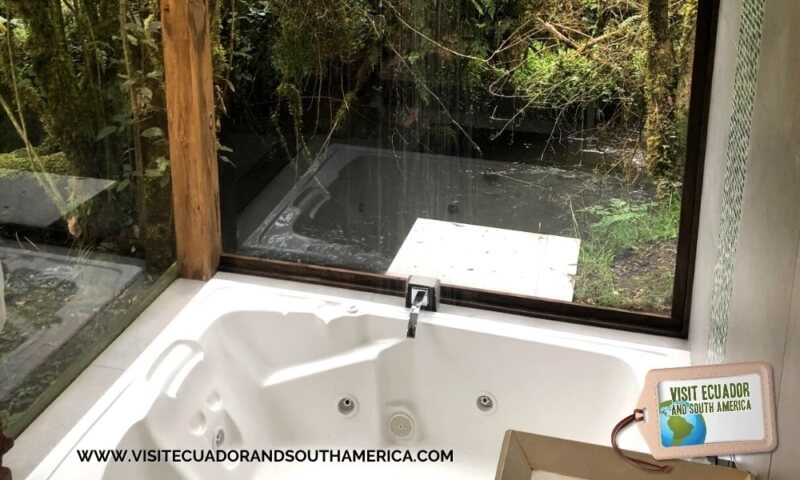 Reason 5
Fabulous traditional food
The lodge serves an array of delicious traditional dishes, and it is worth mentioning that most of the ingredients come from organic local farms.
As we entered the restaurant, we found an interesting and beautiful room, with windows as part of the floor that allowed us to connect with the power of water, calm our minds and soothe our hearts. The water was flowing serenely below the center area of the restaurant as we enjoyed our delicious meals.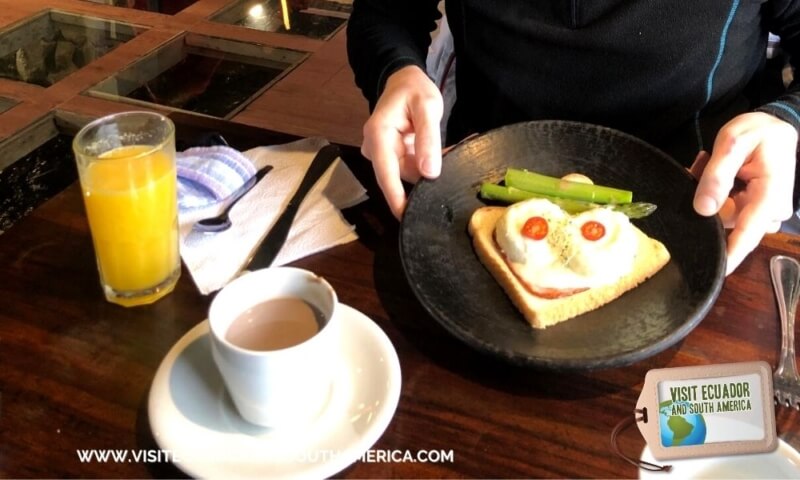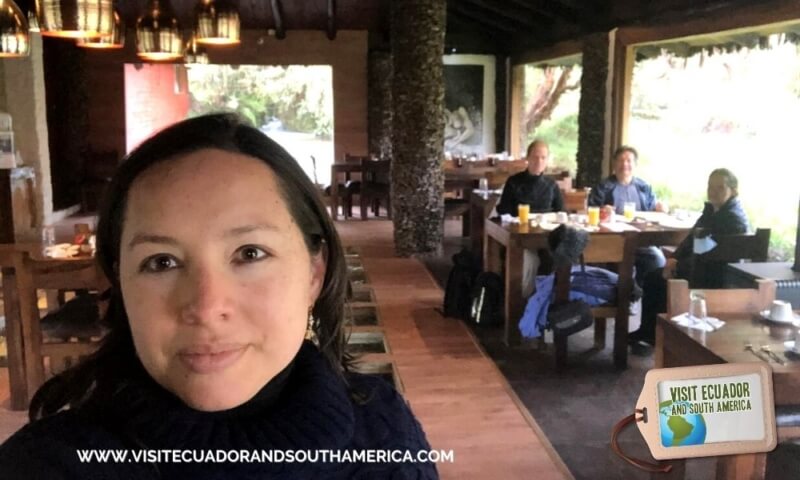 Reason 6
Hygge, Coziness
The lodge has a social area for relaxation, with a big fireplace in the middle, where you can enjoy a traditional drink.
Besides, several fireplaces are located around the lodge and in each cabin, giving it this special coziness or hygge.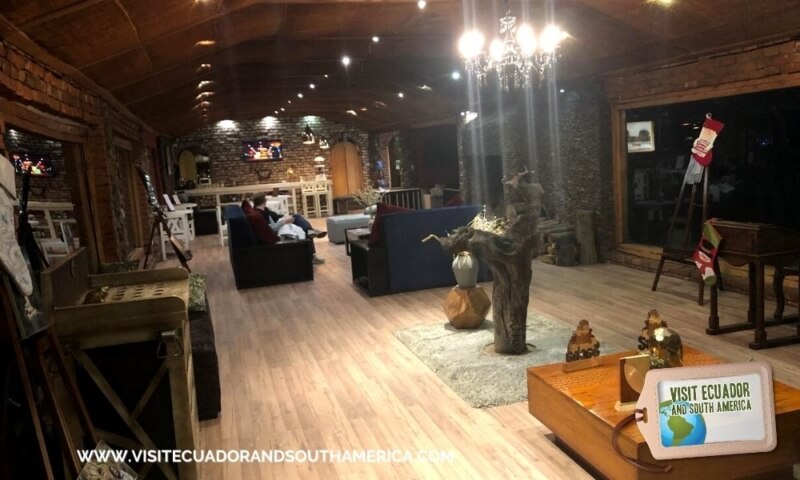 Other activities: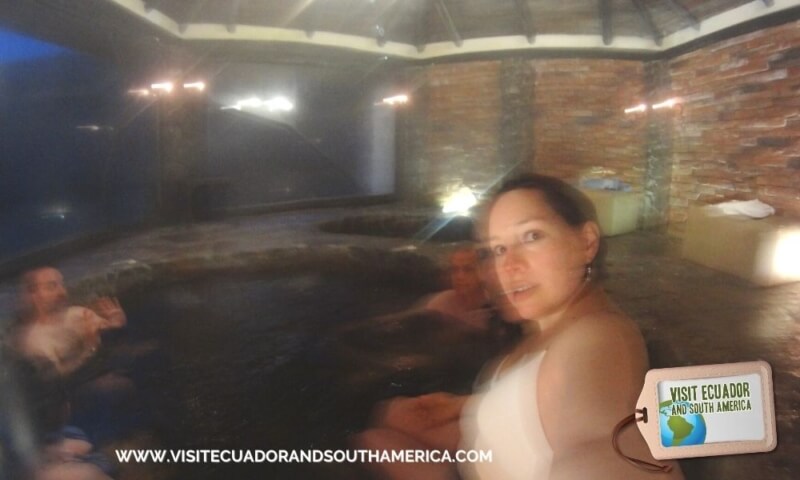 SPA
Spa area with jacuzzi and baños de cajón are on offer and is a welcome treat after enjoying the magnificent outdoors.
Community support
"The owners have also created a cutting edge research station, the PolylepisLab, and a project involving 50 local women of low economic means in micro-enterprises, such as weaving and making souvenirs." Tripadvisor
How to get there
Our advice is not to attempt getting there on your own or just using an App like Google maps. Once you make your reservations to ensure you will have a cabin, management will support you with directions, a map and keep in touch with you during the 3-hour drive to the lodge (from Quito). The last stretch of road is not paved, so we advise using a car with a bit of road clearance. But slow and steady will also get you there, and it will be worth it.
What to bring
To fully enjoy your stay:
Sunglasses, sunblock, and a hat; since you will be outdoors for long periods of time, remember that the equatorial sun is strong.
Warm or woolen clothes, because it can get cold.
A rain jacket and perhaps a pair of rain pants. The lodge will provide you with rubber boots, so throw in an extra pair of warm socks.
Warm pajamas.
If you can, a water bottle can help nature and the environment while you stay hydrated.
And remember that even though you might feel cold at the start of the day, you will quickly get warm during the walks, so dress in layers.
Conclusion:
If you want to escape the city's noise and the daily routine and immerse yourself in an experience that will bring peace and hygge to your heart, we can highly recommend this lodge.
Visiting this lodge is an experience out of the ordinary and a way to support the efforts that the owner of the lodge has taken to protect the last 12 acres of this protected area.
You must book ahead of time and get support from management to get there, as it can be easy to get lost if you are using an app or Google maps to get there on your own.
Editors Disclosure: I was a guest of Polylepis Lodge. As always, all opinions expressed here are entirely my own and based on my personal experience.
If you found this page helpful, I would appreciate it if you would pin, share or tweet it on any social media platforms you use! Every little bit will help fund our travels and continue to bring great content to our site!
Planning a trip soon?  Comment below or send me an email. I can help you plan your trip.
PIN IT FOR LATER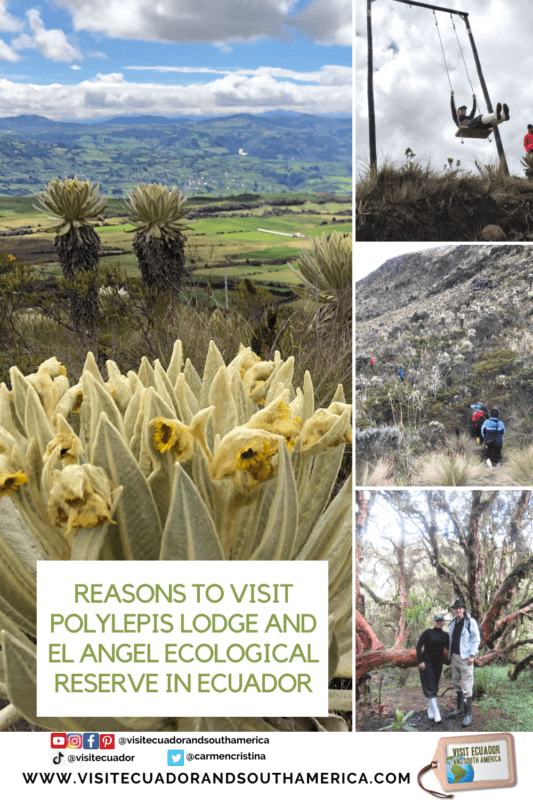 If you want more in-depth information and a guide that you can bring along during your trip, I recommend the travel guide Lonely Planet Ecuador & the Galapagos Islands. This is a great source of information and tips, maps, and all you need if you plan on visiting Ecuador. I personally like the option of having a hard copy version where I can take notes and have them at hand.
Don´t just dream it. Make it happen. Plan your South American trip with a local!
Take a look at this list of travel resources to plan your trip and travel in South America. Daydreaming about your trip to South America? Order here your Free Ebook. I share some useful tips & resources for a memorable trip! I invite you to follow me on Facebook, Twitter, Pinterest, and Instagram. Besides, you can subscribe on YouTube. You can also send an email to get help planning your trip: info(at) visitecuadorandsouthamerica(dot)com.