Grand Hotel Loja, perfect location to explore the city
For those traveling to Loja, Grand Hotel Loja is a great option for tourism and for business trips to this charming city in the highlands of Ecuador.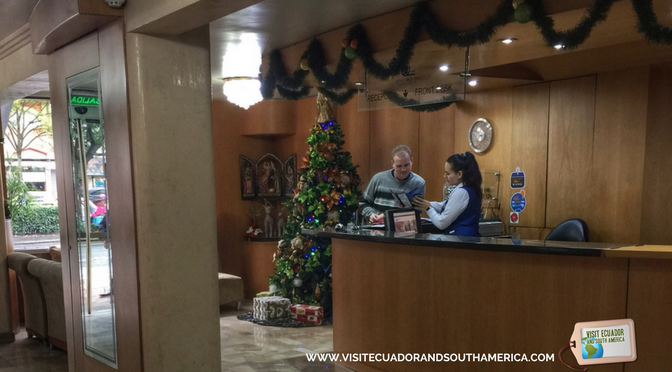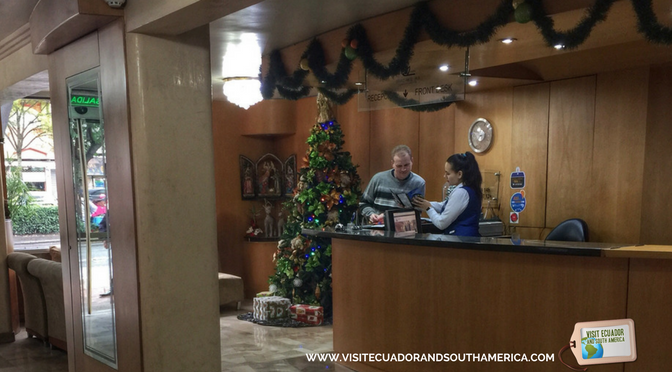 The Staff
Throughout all our stay the staff was extremely helpful, they made sure we had all we needed and always helped us with a friendly smile.  Having arrived late, we were escorted to the private parking.  We had some questions about the main things to see and all were answered by the friendly staff in the reception.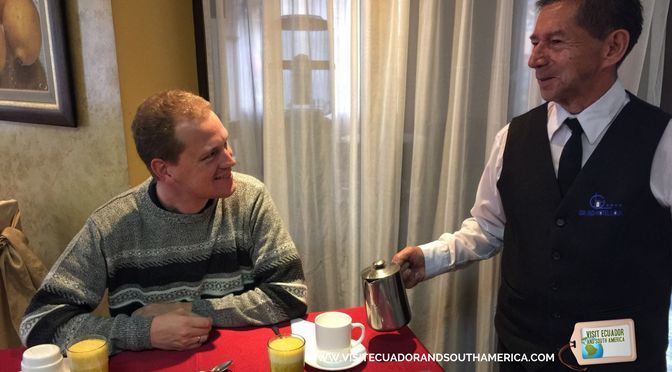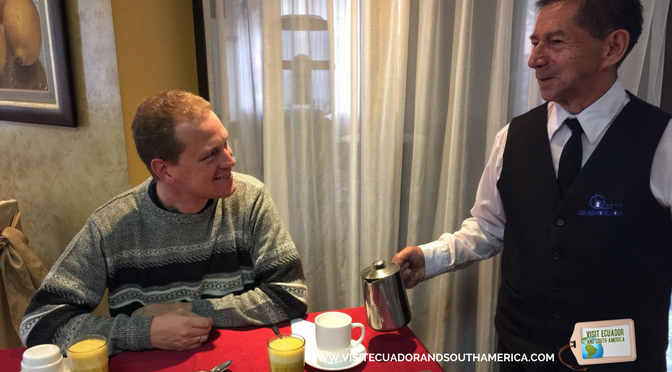 The ideal location in the heart of the city was one of the reasons for choosing Grand Hotel Loja. I also valued their positive reputation when it comes to customer service. The friendly, helpful bilingual staff was ready to make our experience in the hotel and the city enjoyable.
We arrived a bit late from Cuenca and had planned to go sightseeing that night and leave early the next day, so it was perfect to find a place that offers comfortable accommodation, just minutes away from the main square of Loja.
About the Hotel
Location for many of us is extremely important when it comes to deciding where to stay. Grand Hotel Loja is located only 4 blocks away from the main square of Loja and also a short drive or walk to all main attractions.
Accommodation
After a long day sitting in the car, for us it was wonderful to find our rooms to be modern, spacious, comfortable and spotlessly clean.  It also included a large TV with cable, wi-fi, and a big desk perfect for working.

The bathroom was large and had running water and soap, shampoo and a dryer are provided as well.
The only recommendation,  for light sleepers, is to choose a room away from the entrance, high or not facing the main street due to a bit of traffic noise at night.

If you are in South America I would love to see your pictures.
Jacuzzi, sauna and turkish bath are also offered to guests who want to relax and recharge. Unfortunately we arrived to late to enjoy these services.
Breakfast and other food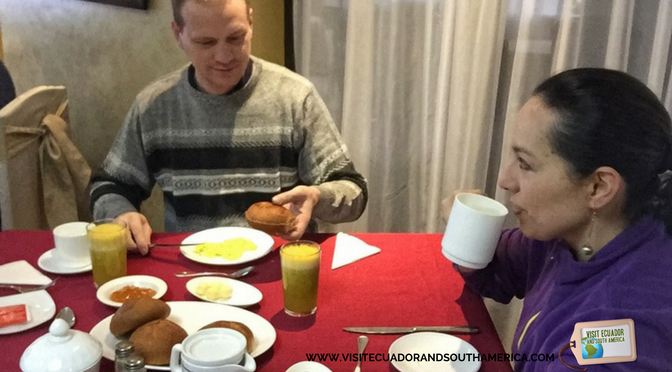 After a good night sleep we woke up to a delicious complimentary breakfast, served from 7am. Breakfast included eggs, fresh fruit juice, jam, butter, bread and coffee/tea.
The restaurant has wonderful food and guests who want to enjoy some Ecuadorian and international cuisine can do so without leaving the hotel.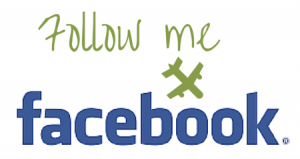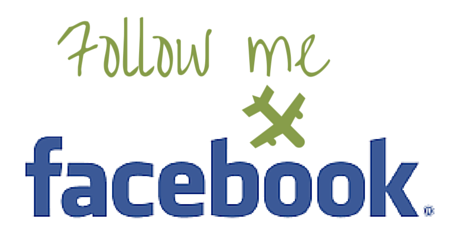 What to do in Loja
The city of Loja offers guests a good number of cultural activities and natural attractions, including museums, parks and historical sites. You can read more about it in
Top things to do in Loja. 
Conclusion:
Spend a memorable night at Grand Hotel Loja, with its perfect location ideal to explore the city of Loja. The Hotel has modern, spacious rooms with comfortable beds and very friendly, helpful staff. 
To make a booking visit: Grand Hotel Loja. I consider this a great place to spend the night, with a very convenient location.
Editors Disclosure: I was a guest at Grand Hotel Loja. As always, all opinions expressed here are entirely my own and based on my personal experience.
If you found this page helpful, I would appreciate it if you would pin, share or tweet it on any social media platforms you use! Every little bit will help fund our travels and continue to bring great content to our site!
Planning a trip soon?  Comment below or send me an email, I can help you with more tips to save money or to plan your trip.
PIN IT FOR LATER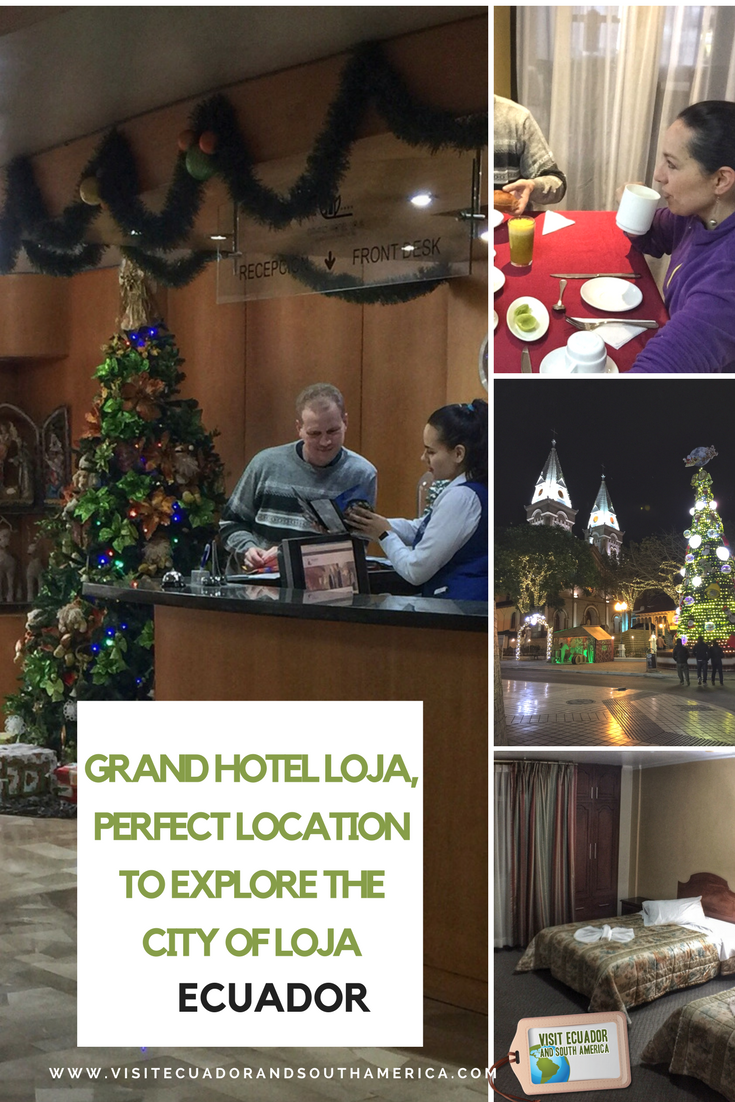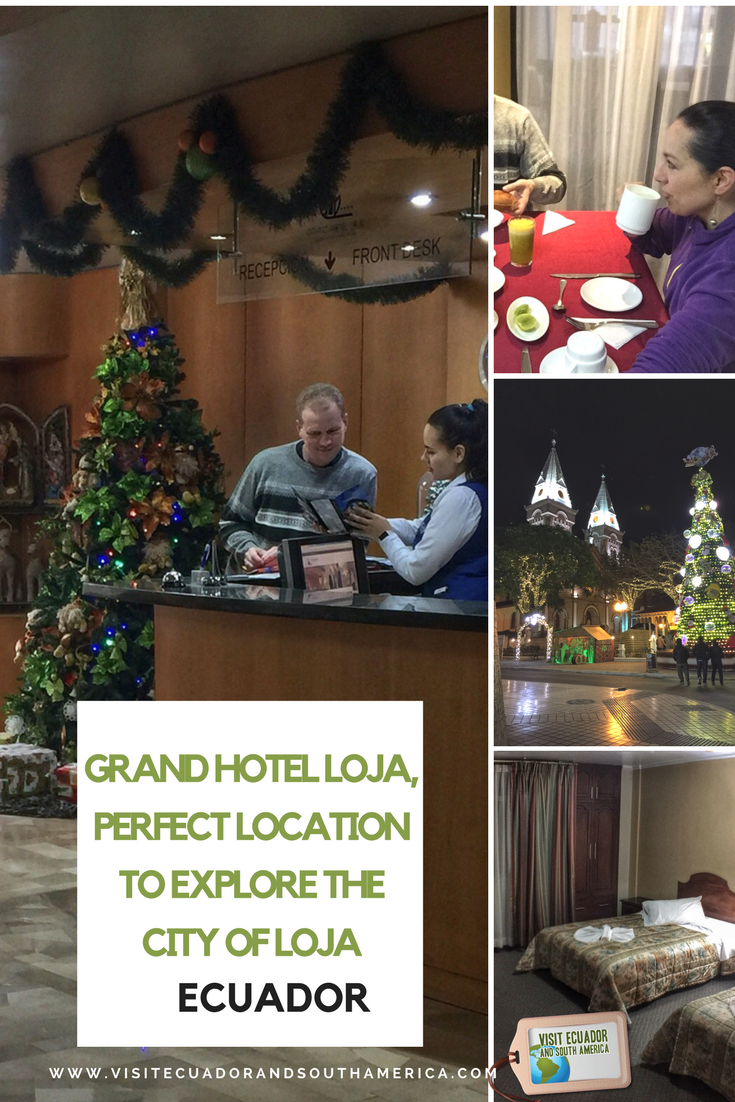 If you want more in-depth information and also a guide that you can bring along during your trip, I recommend the travel guide Lonely Planet Ecuador & the Galapagos Islands
.
This is a great source of information and tips, maps and all you need if you plan on visiting Ecuador. I personally like the option of having a hard copy version where I can take notes and have at hand.
Don´t just dream it, make it happen. Plan your South American trip with a local!
Take a look at this list of travel resources to plan your trip and travel in South America.
Day dreaming about your trip to South America? Order here your Free Ebook, I share with you some useful tips & resources for a memorable trip!
Finally, I would like to invite you to follow me on Facebook, Twitter, Pinterest and Instagram. In addition, you can subscribe on YouTube.
Send me an email for help planning your trip: info(at) visitecuadorandsouthamerica(dot)com