Girón Waterfalls & Yunguilla Valley tour with Expediciones Apullacta
The best way to learn about a country  is by exploring it. During my latest visit to Cuenca I had the opportunity to enjoy a wonderful day tour. I contacted Expediciones Apullacta, an exceptional tour opeator with years of experience and offering outstanding service.
I was looking forward to spending a full-day enjoying nature, culture,  and lovely scenery, together with expat, photographer and friend Bill Grantham, living now in the South of Ecuador.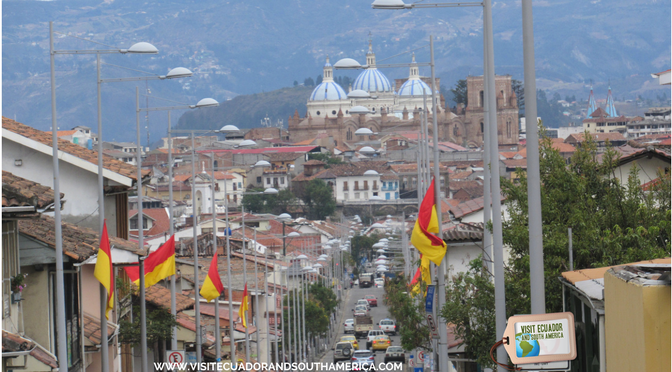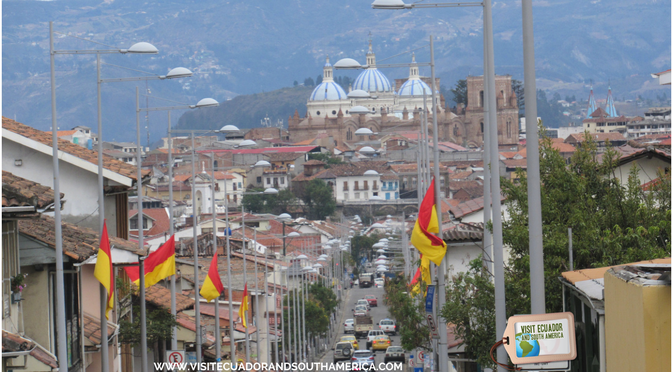 About Cuenca
Cuenca`s colonial center was declared a World Heritage site by UNESCO. A stroll along the city allows to admire the quaint cobblestone streets, terracota red roofs, colonial architecture.
The city is known for its art, culture and history.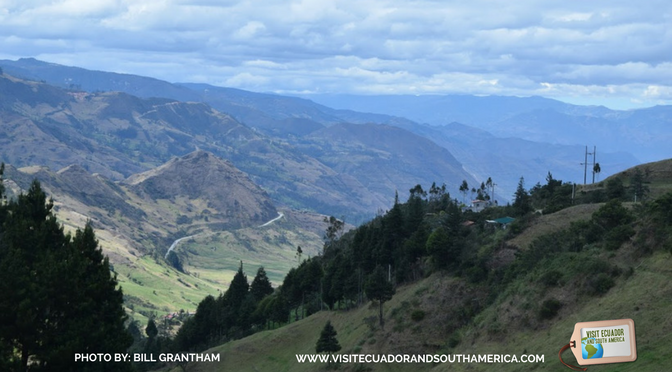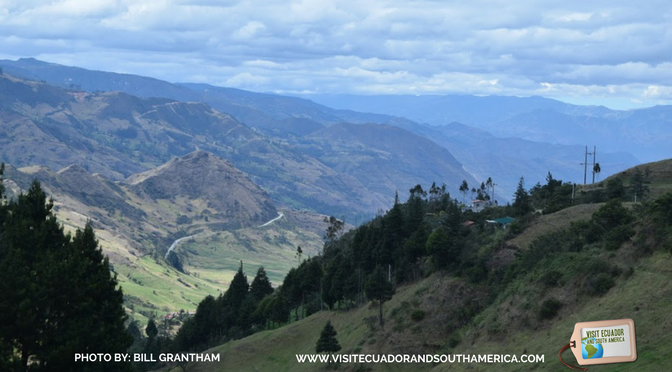 Our first stop allowed us to immerse in the history of the country. We stopped at the place where to battle of Tarqui took place in 1829. Standing on the lookout point we were able to admire the valley of Giròn surrounded by mountain and impressive waterfalls. The spot marks the South American continental divide.
From here we were able to see the place where this important battle took place, between Gran Colombia (Venezuela, Ecuador and Colombia) with commander Antonio Jose de Sucre and Peru.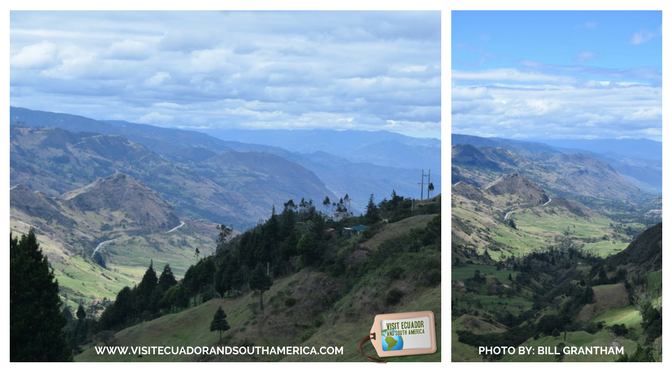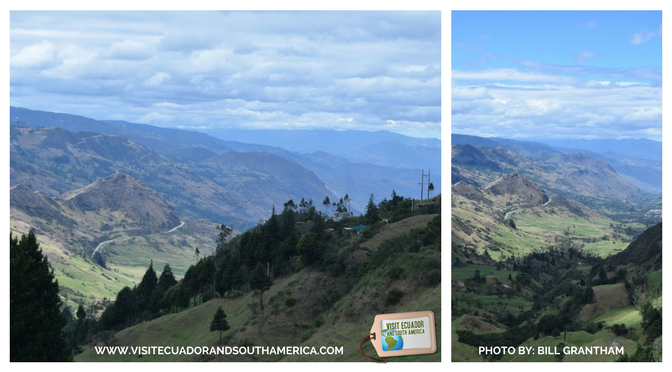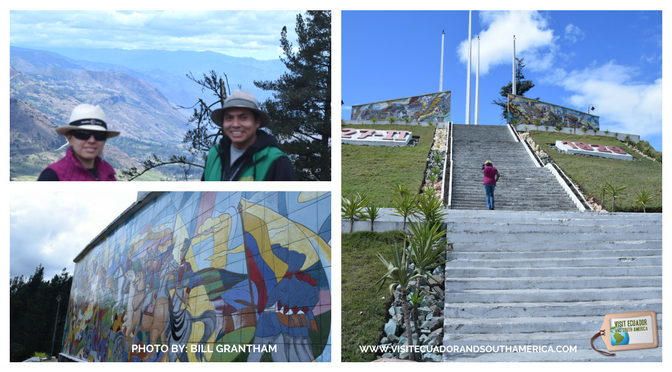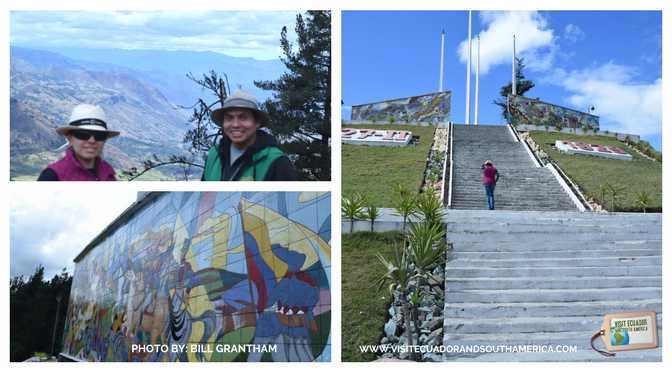 House of Treaties
After this stop we continued to Giron, to the museum Casa de los Tratados (House of Treaties), founded by the Ecuadorian Armed Forces in 1978.  The Museum is based on an old house founded by the Ecuadorian Armed Forces in 1978.
As we entered the room downstairs, we found portraits of the heroes and weapons from this important battle in the history of Ecuador decorating the walls.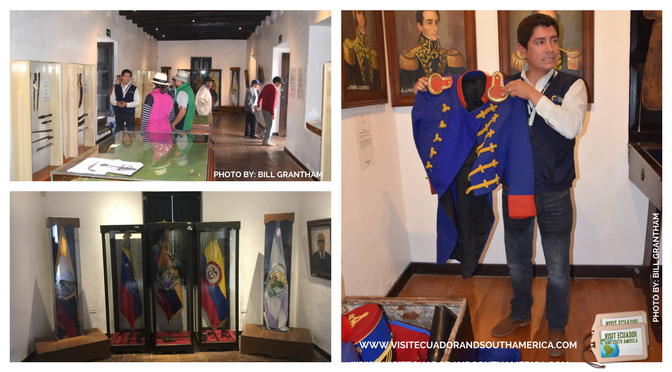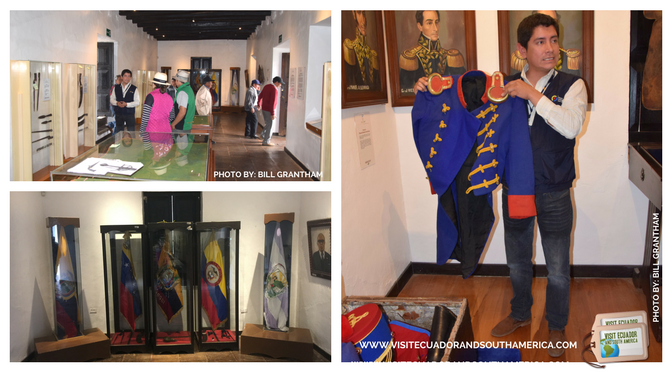 The main room on the second floor of the House of Treaties has been preserved exactly as when the peace treaty was signed.  The guide from the museum was highly knowledgeable and made us travel back in time to this important moment in history.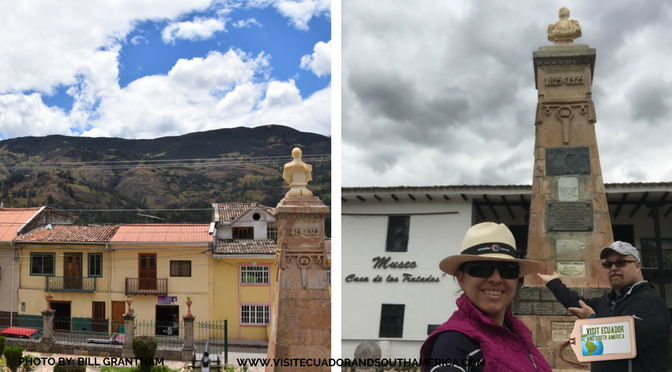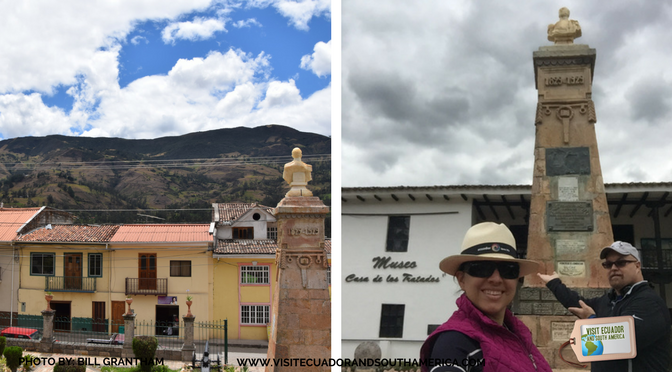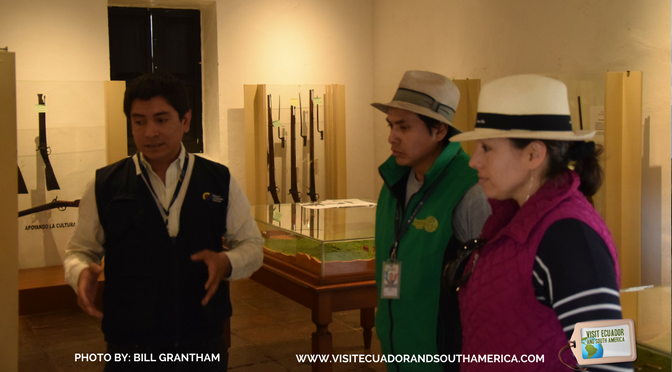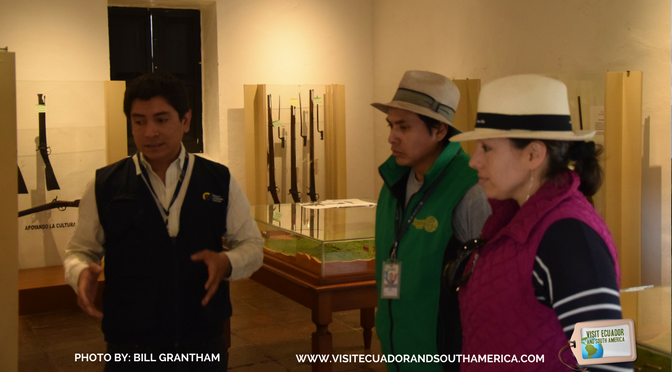 We continue our drive taking in the picturesque landscapes from the Andes, filled with valleys and crops creating colourful compositions.
If you are in South America I would love to see your pictures.
Chorro waterfall
We arrived then to Waterfall el Chorro as locals call it, is a beautiful 70 meter waterfall located in the cloud forest. We take a short walk, admiring  bromeliads and moss, characteristic of this ecosystem.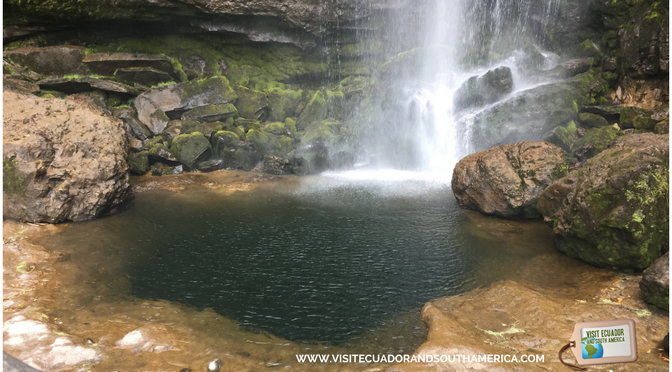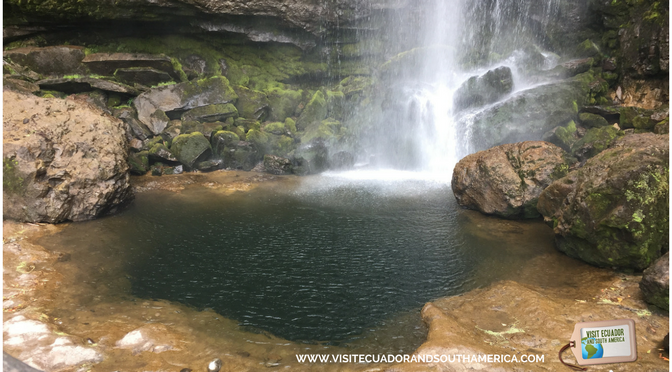 After a few minutes, we were able to witness the first powerful fall of water splashing into a gorgeous pool of turquoise clear water.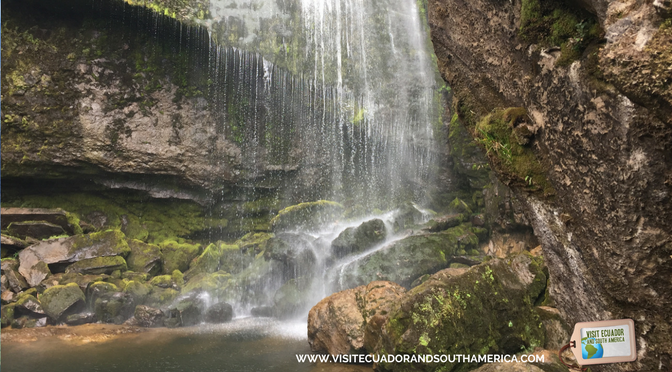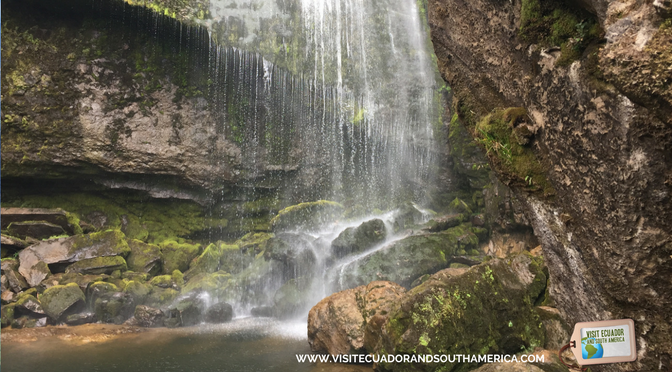 This is a wonderful place to recharge, connect with nature and find inner peace.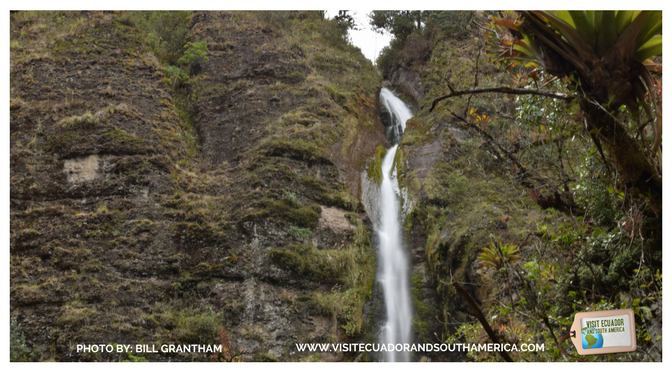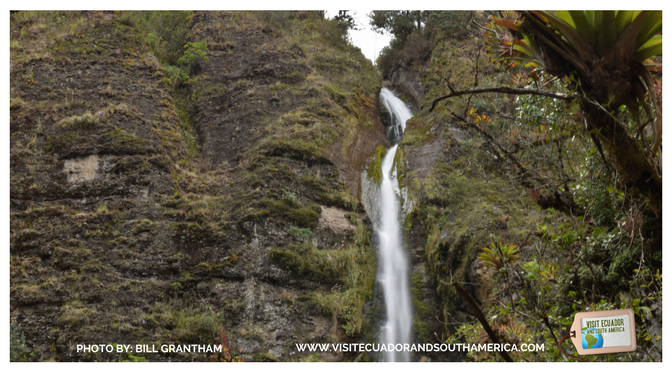 Finally, we descend 500 meters to the warm valley of Yunguilla, located 45 minutes from Cuenca, at this point the change in weather and scenery became obvious.
Yunguilla
The valley of Yunguilla, a popular weekend getaway for Cuencanos, is the final stop during our tour with Expediciones Apullacta.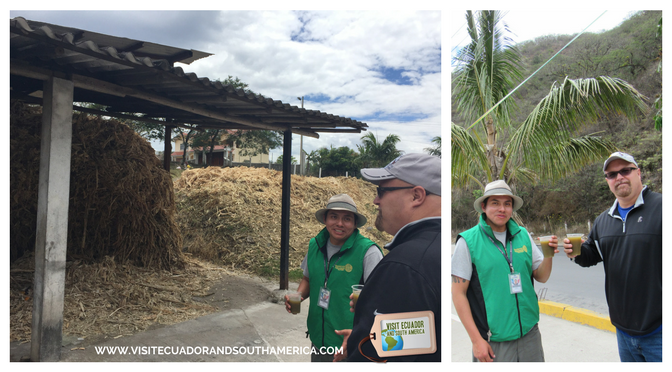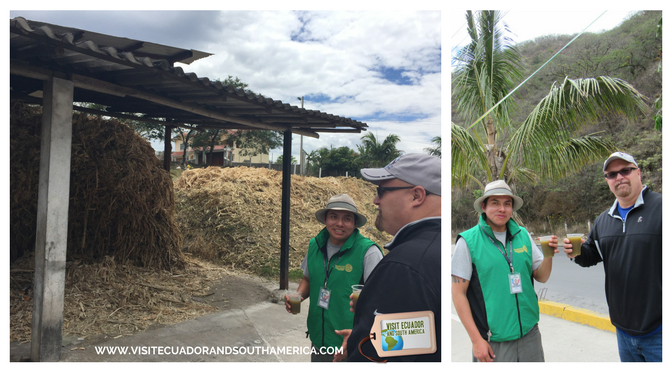 The tour includes a visit to a family owned moonshine business. Tourists get to visit and taste mapanawa, an alcoholic drink made from sugar cane juice and alcohol.
Bill had some mapanawa and described it as a  "refreshing and enjoyable drink", with glass in hand we continued to visit the business and learn more about the production of this local drink.
Other activities in Yunguilla, include: coffee, sugar cane farming and floriculture.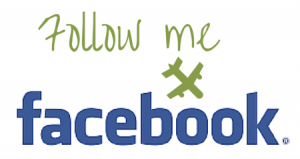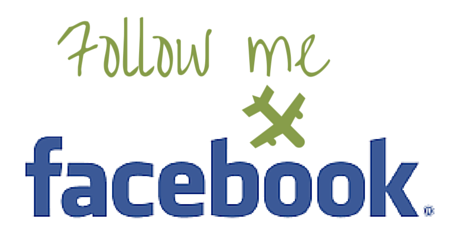 Our tour includes lunch in a local restaurant where we had our choice of traditional food from the Coastal region, enjoyed al fresco thanks to the warm weather in Yunguilla.
Conclusion

Milton from Expediciones Apullacta was an extremely  knowledgeable and friendly guide with a good command of English and a wealth of information about Cuenca.
Booking a tour with Expediciones Apullacta, being guided by a professional will enhance the cultural and natural wonders in the country and provide a memorable experience. 
I have used many Tour Operators in the country and abroad, Expediciones Apullacta is a wonderful option. I loved the flexibility and how they adapted the tour to our needs and interests.
Editors Disclosure: I received a complimentary tour by Expediciones Apullacta, however, all opinions expressed here are entirely my own and based on my personal experience.
If you found this page helpful, I would appreciate it if you would pin, share or tweet it on any social media platforms you use! Every little bit will help fund our travels and continue to bring great content to our site!
Planning a trip soon?  Comment below or send me an email, I can help you with more tips to plan your memorable trip.
PIN IT FOR LATER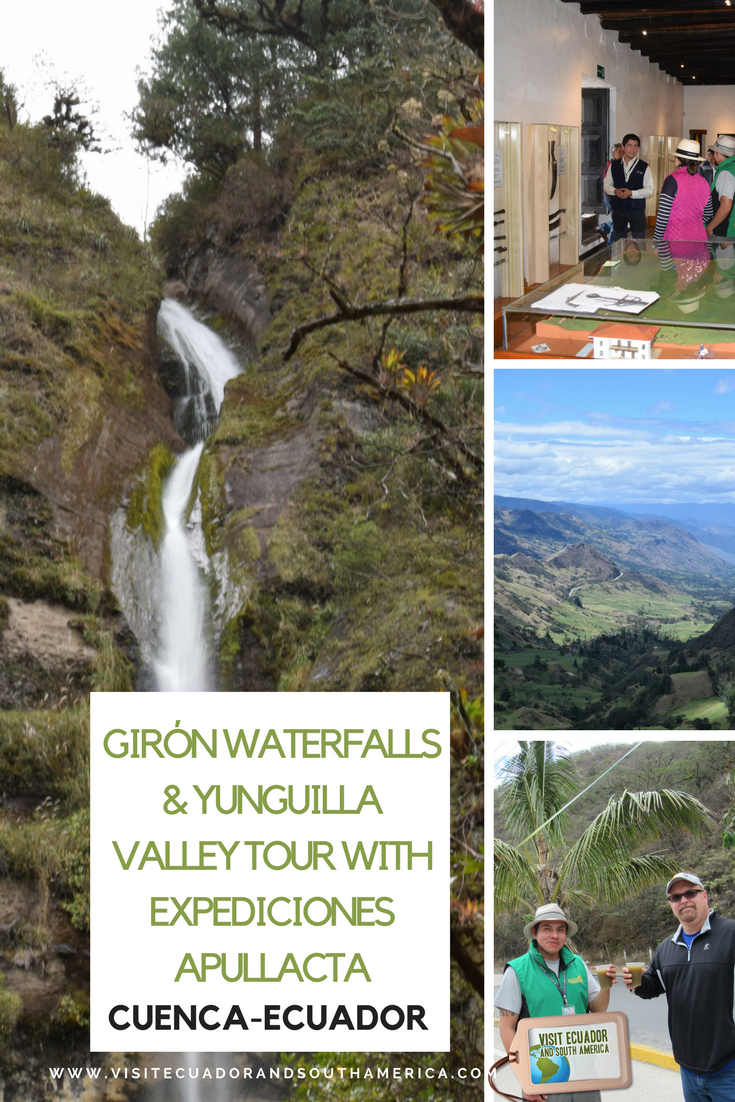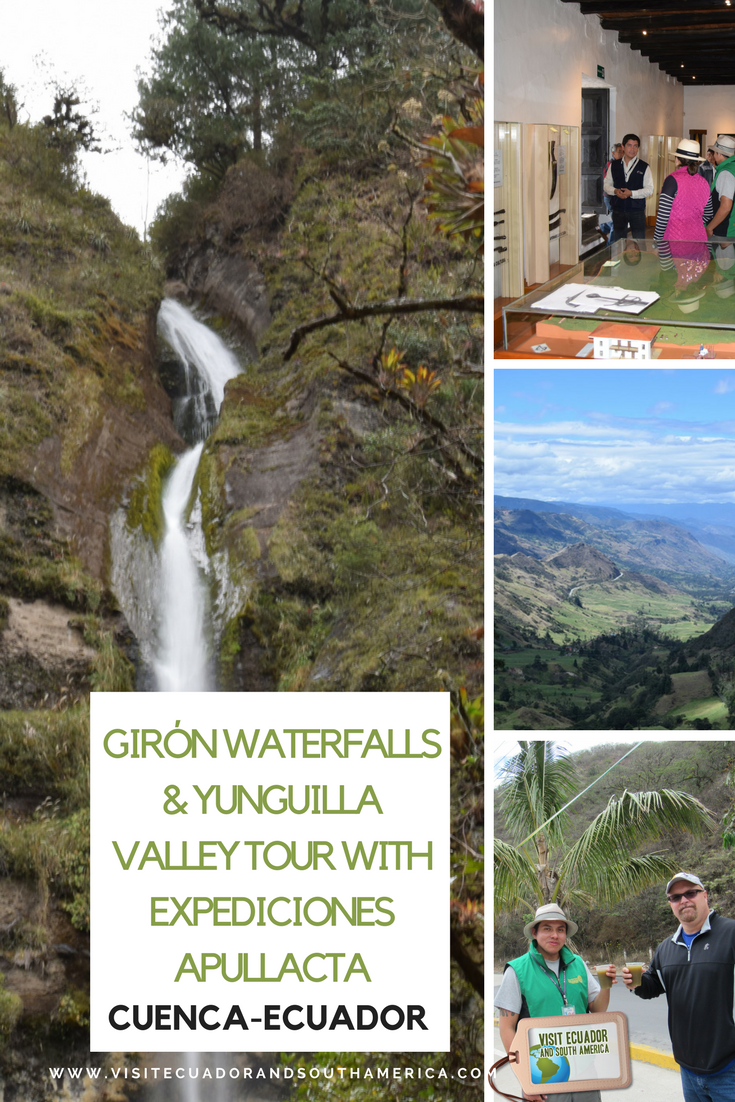 If you want more in-depth information and also a guide that you can bring along during your trip, I recommend the travel guide Lonely Planet Ecuador & the Galapagos Islands
.
This is a great source of information and tips, maps and all you need if you plan on visiting Ecuador. I personally like the option of having a hard copy version where I can take notes and have at hand.
Don´t just dream it, make it happen. Plan your South American trip with a local!
Take a look at this list of travel resources to plan your trip and travel in South America.
Day dreaming about your trip to South America? Order here your Free Ebook, I share with you some useful tips & resources for a memorable trip!
I invite you to follow me on Facebook, Twitter, Pinterest and Instagram. In addition you can subscribe on YouTube.
You can also send an email to get help planning your trip: info(at) visitecuadorandsouthamerica(dot)com
Save