Fun for all ages at Nayon Xtreme Valley, adventure park in Ecuador
This was our first time visiting Nayon Xtreme Valley and it was a positive surprise to learn about this adventure park so near the city of Quito.
We decided to join our good friend visiting from the US with his 3 kids who were looking for a day of adventure and fun surrounded by nature.
About Nayon Xtreme Valley
This is a place for kids, adults, locals, tourists, and teambuilding activities.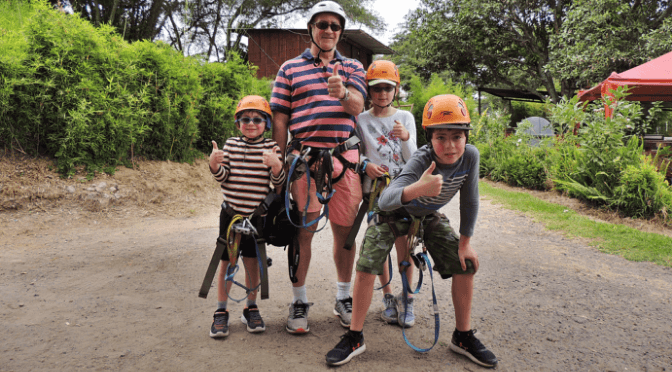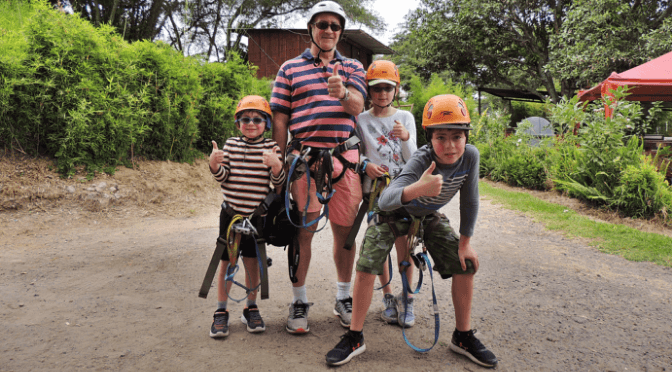 Adrenaline activities
Get ready for an adrenaline rush during your visit to this adventure park on the outskirts of Quito.
Tibetan bridge
This 220 meters long bridge stretched 300 meters above the valley floor is really designed to build courage and inner strength. I had to work on my mindset in order to cross it! Knowing that my mind is stronger than my fears, I went ahead and accepted the challenge.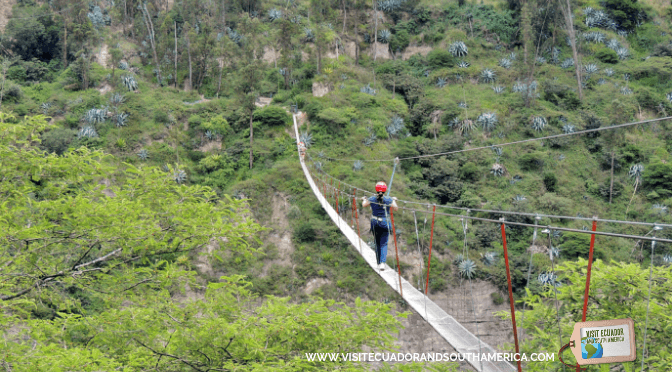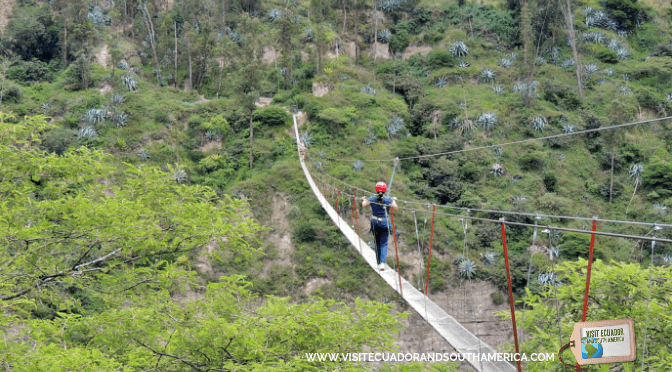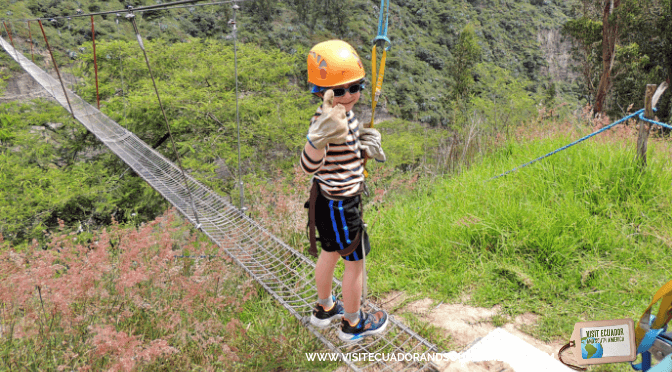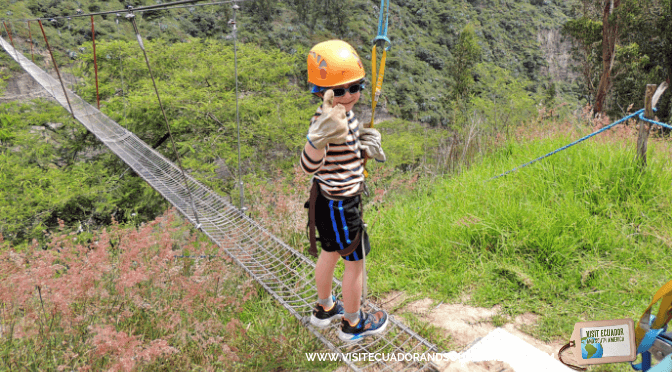 Canopy
An exhilarating canopy ride awaits you at Nayon Xtreme Valley.
It is an experience that will have you feeling the adrenaline course through your veins, while you scuttle across the highest canopy in Ecuador with an altitude of 300 meters and amazing views of the canyon.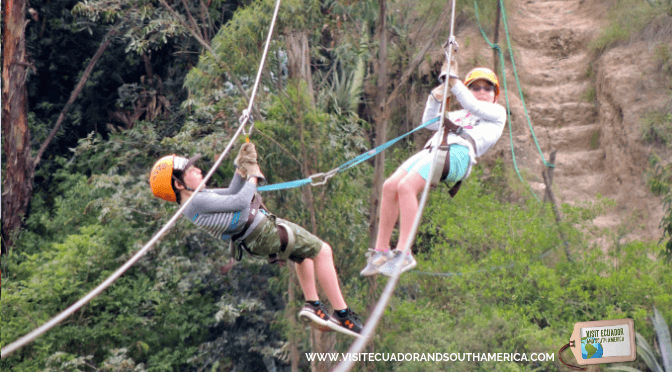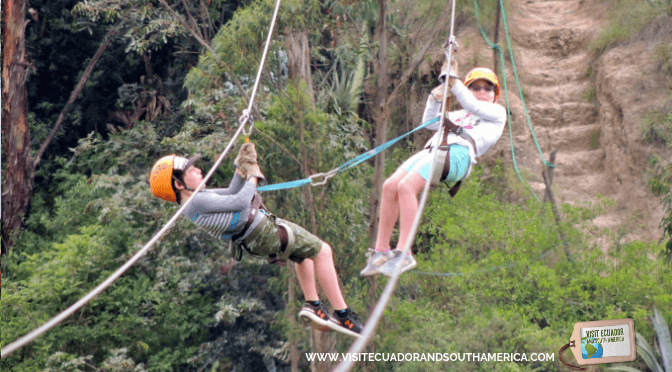 Extreme swing
This swing for two persons, perfect for the lovebirds, will have you swinging 300 meters high over the canyon. The view is amazing and the thrill is incredible.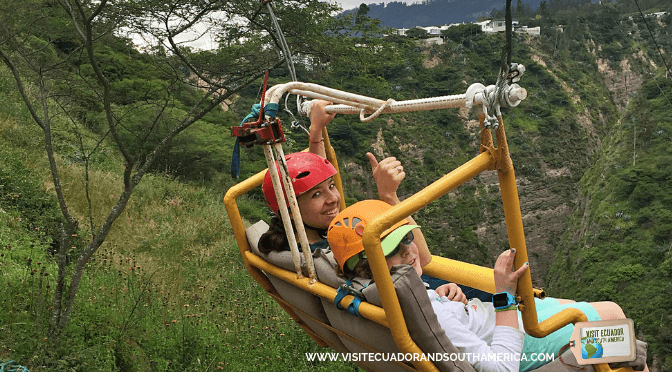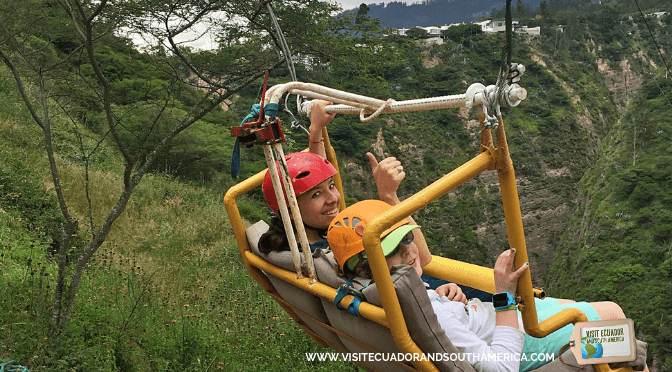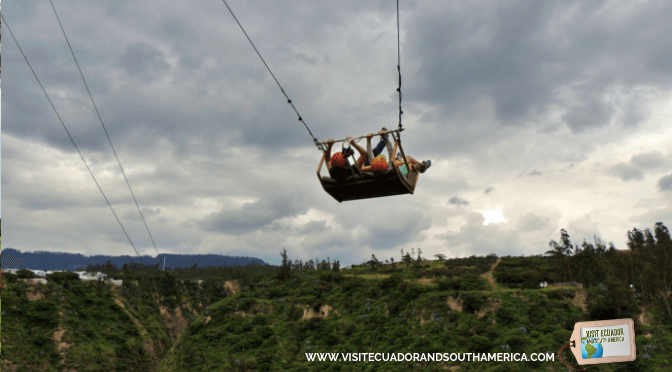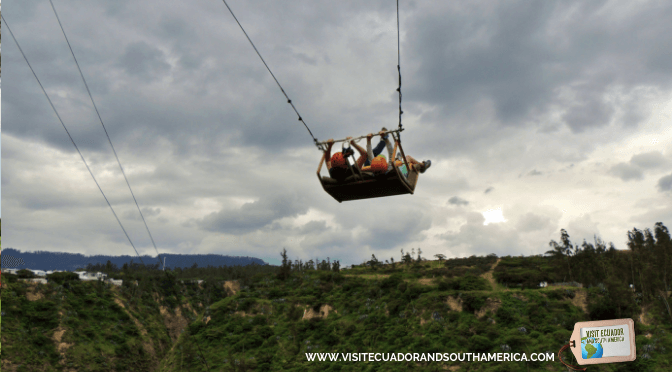 Paintball
Our last activity was at one of the 2 paintball fields, epic battles have been held here, we heard.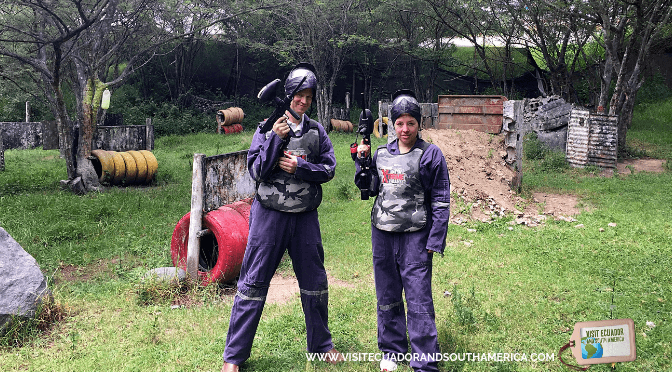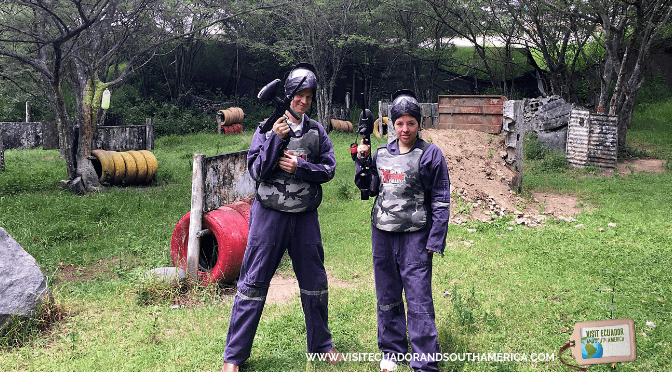 We had our first time playing Paintball ever this day and had fun hiding behind trees, tires, and walls around the area.
They provided us with the proper gear for the activity, except shoes. An air gun, mask, and we had 100 bullets each!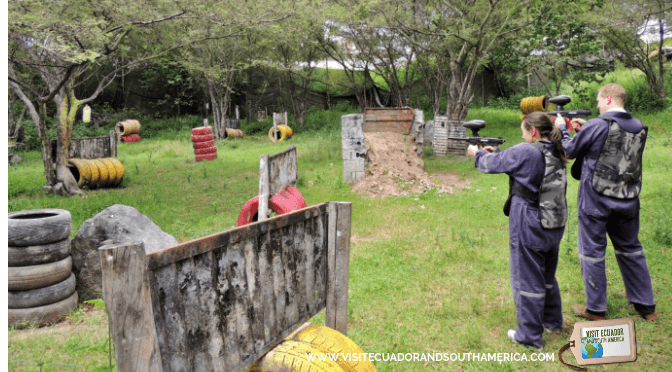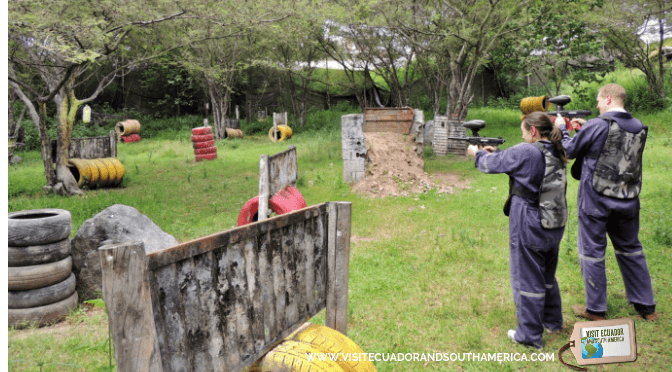 Other activities:
Tarzan Swing,  similar to the Tarzan swing.  I am sure you will have fun here!
Climbing wall, a 9-meter high wall that has 3 different paths will have you use your strength and build some muscles.
Rappelling is another fun activity available at Nayon Xtreme Valley.
Team Building brings several businesses to Nayon Xtreme Valley where communication, courage, willpower, teamwork and other important skills will improve within your team! After all, we achieve more as a team and it is better when it is well-ingrained.
Activities with small kids are also available and have brought families all year long to this adventure park.
Food
La Estancia del Gaucho is the name of the open-air restaurant offering Argentinian barbeque at Nayon Xtreme Valley. Here you can enjoy the weather and natural surroundings while enjoying a proper piece of meat!
Accommodation
Did I forget to mention that there are several options for those who want to spend the night in a rather different place?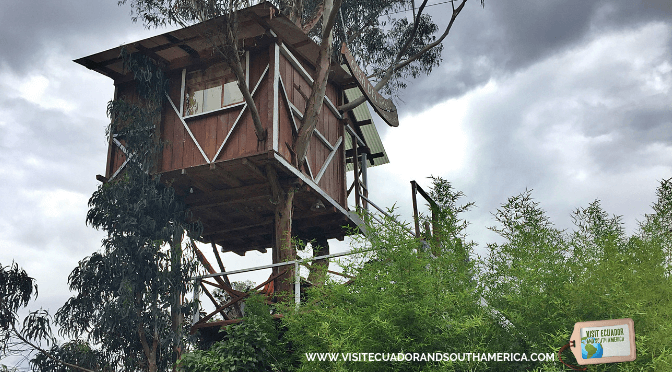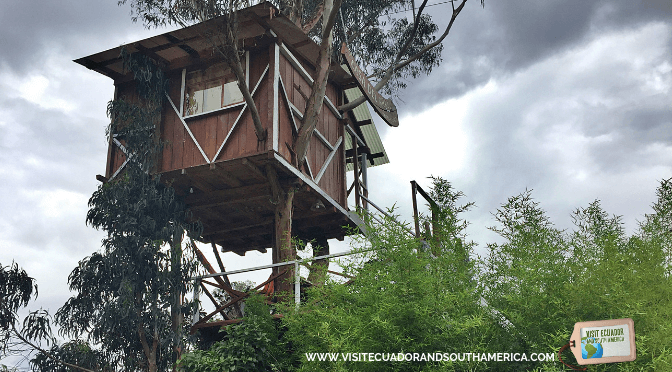 There is a tree house, a comfortable cabin, as well as camping places around the park. They can definitely cater to different levels of comfort.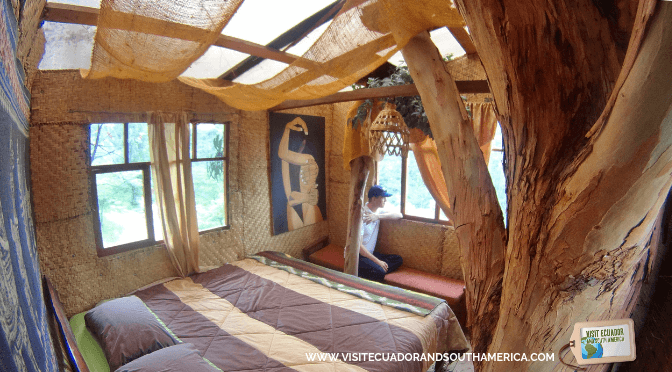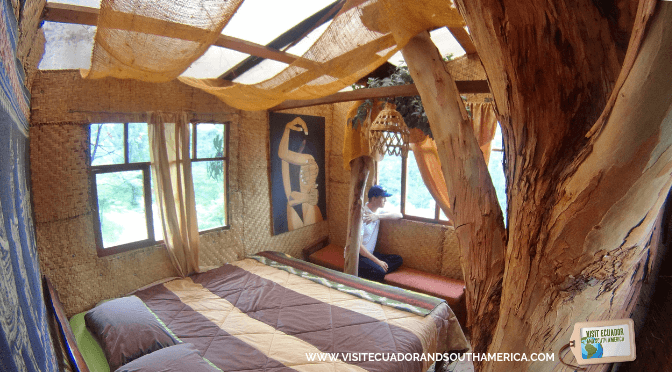 The tree house, as you can see, offers a very unique experience to its guests.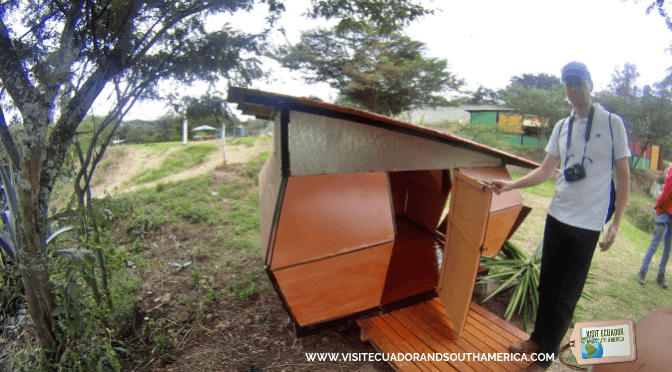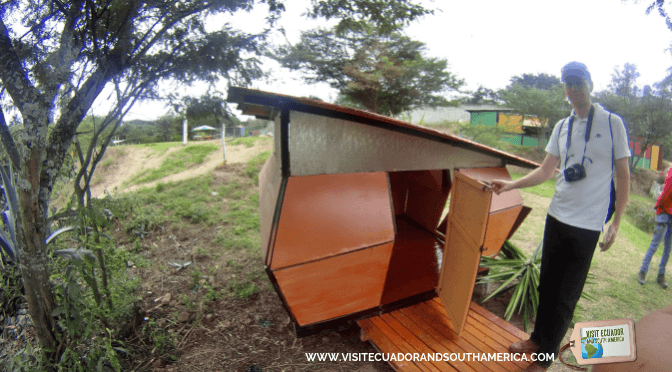 The camping areas are perfect for those who love nature, are not looking for comfort but rather to spend the night immersed in nature.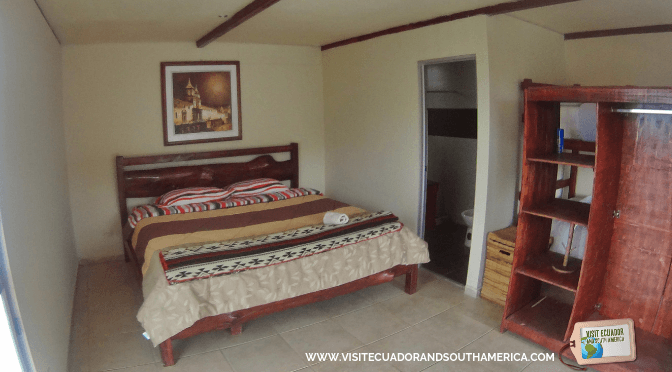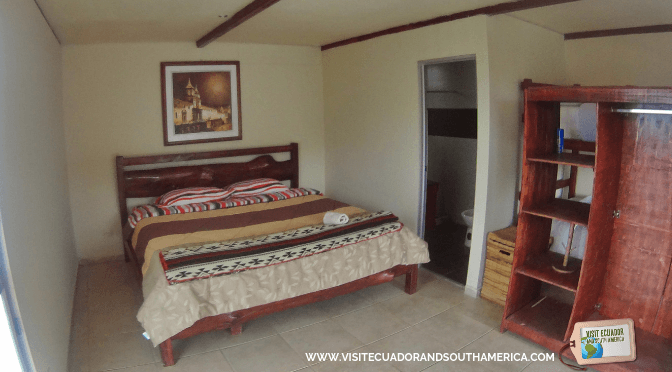 The cabin is the most comfortable option, it has a jacuzzi, a modern bathroom and a gorgeous view of the valley. To view more pics, and to book a night at the cabin, click here.
What to bring
In order to fully enjoy your stay:
Bring sunglasses, sunblock, and a hat since you spending most of the time outdoors for long periods of time, the equatorial sun is strong.
Bring a water bottle if you can, so we can help nature and the environment, while you stay hydrated.
Conclusion:
If you want a challenge, to get out of your comfort zone, to feel an adrenaline rush or enjoy time with the family in nature, this is the place for you! I can highly recommend planning your visit to Nayon Xtreme Valley.
Having a guide that spoke English and was extremely service minded and made sure to help our group, was wonderful.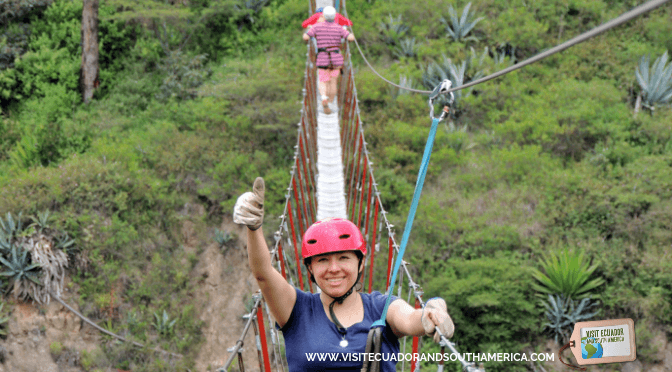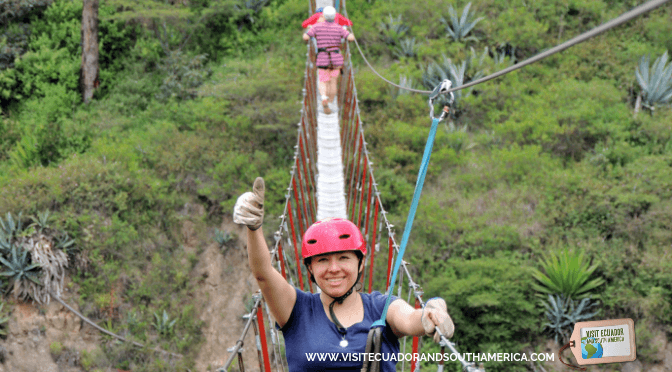 Exploring the world and growing, means facing some of your fears. For example, crossing a 300-meter high hanging bridge, despite being afraid of heights! ??
It takes determination and intention to achieve it. But with every step you grow, you get out of your comfort zone, and you become the best version of yourself! I am grateful to visit places that give me the opportunity to create tours that allow travelers to grow and conquer their fears, all while exploring Ecuador.
Editors Disclosure: I was a guest of Nayon Xtreme Valley. As always, all opinions expressed here are entirely my own and based on my personal experience.
If you found this page helpful, I would appreciate it if you would pin, share or tweet it on any social media platforms you use! Every little bit will help fund our travels and continue to bring great content to our site!
Planning a trip soon?  Comment below or send me an email, I can help you plan your trip.
PIN IT FOR LATER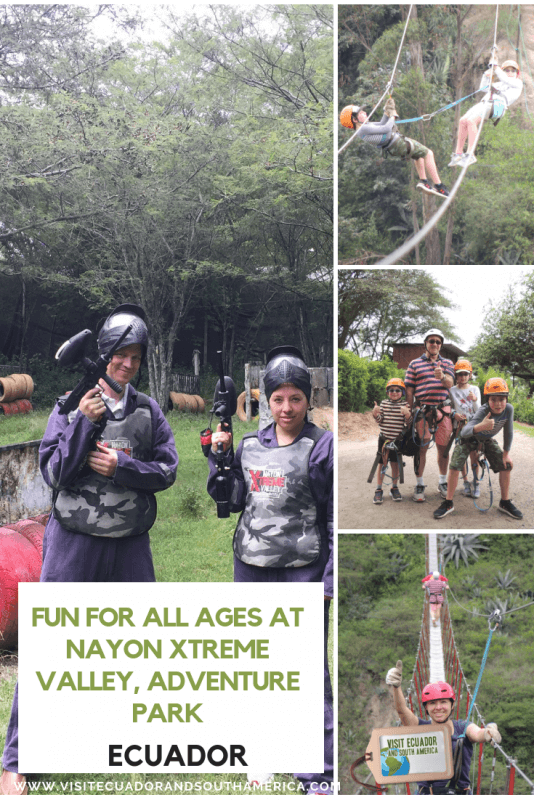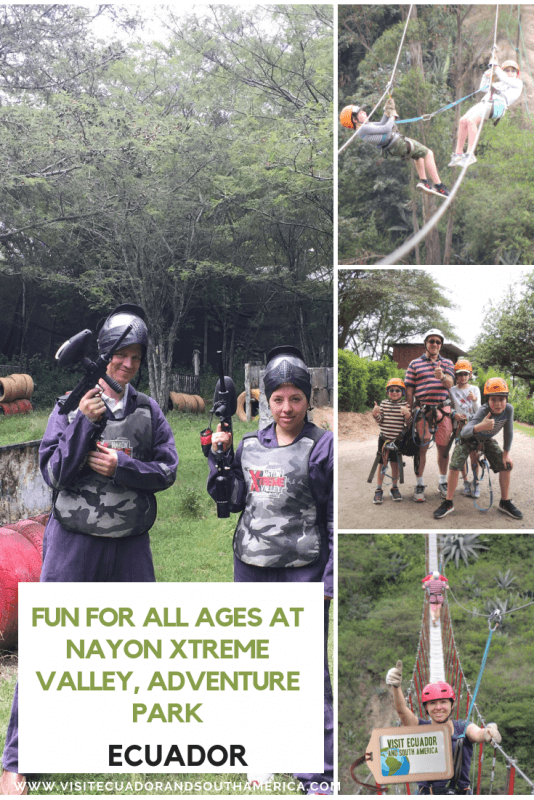 If you want more in-depth information and also a guide that you can bring along during your trip, I recommend the travel guide Lonely Planet Ecuador & the Galapagos Islands. This is a great source of information and tips, maps and all you need if you plan on visiting Ecuador. I personally like the option of having a hard copy version where I can take notes and have at hand.
Don´t just dream it, make it happen. Plan your South American trip with a local!
Take a look at this list of travel resources to plan your trip and travel in South America. Daydreaming about your trip to South America? Order here your Free Ebook, I share with you some useful tips & resources for a memorable trip! I invite you to follow me on Facebook, Twitter, Pinterest, and Instagram. In addition, you can subscribe on YouTube. You can also send an email to get help planning your trip: info(at) visitecuadorandsouthamerica(dot)com