Explore Parque Nacional Podocarpus, Ecuador

Boasting 146.280 ha. Parque Nacional Podocarpus is one of the special and awe-inspiring ecological reserves in Ecuador. The park is located in the Ecuadorian provinces of Loja and Zamora Chinchipe, and was created in 1982 as a protected area.
Parque Nacional Podocarpus is a perfect destination for bird lovers, and a heaven to a host of flora and fauna.
Visitors can admire the amazing landscape of high páramo, together with the dense humid cloudforest, many waterfalls and clear water rivers.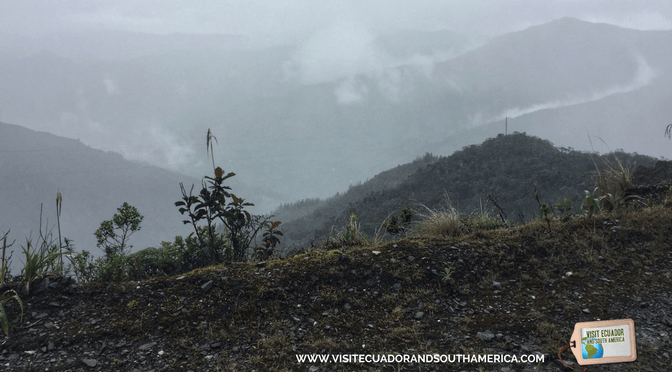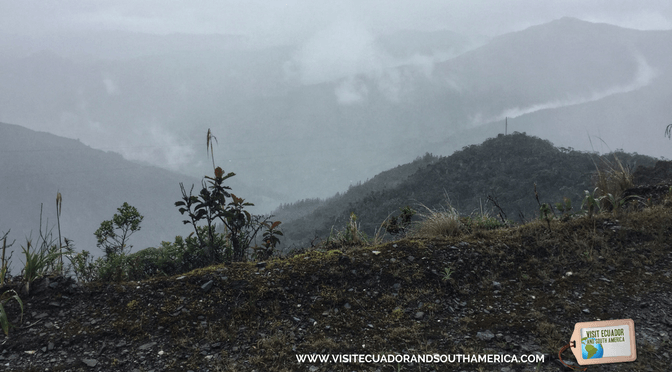 About

Parque Nacional Podocarpus is a meeting point between 4 ecological systems: Northern Andes, Southern Andes, Amazon and Pacific, making it a mega diverse area with a wide range of endemic species. Jaguars, mountain tapirs and pumas. Some of the species that can be observed in the many ecosystems of the park.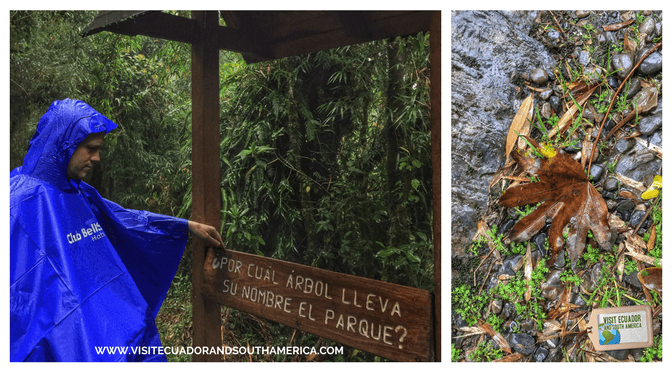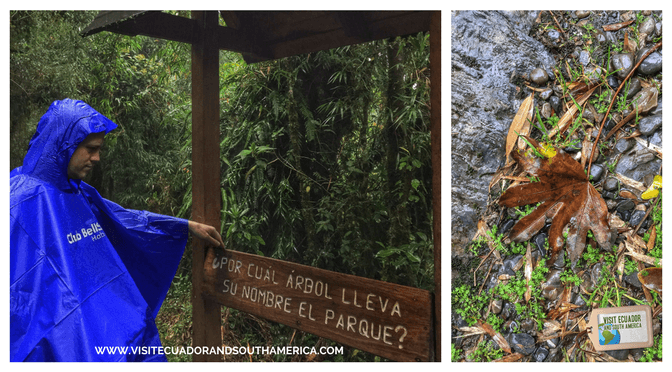 Upon arrival you find the main office where you have to register, giving your main information. Admission is free from 8 to 17 h.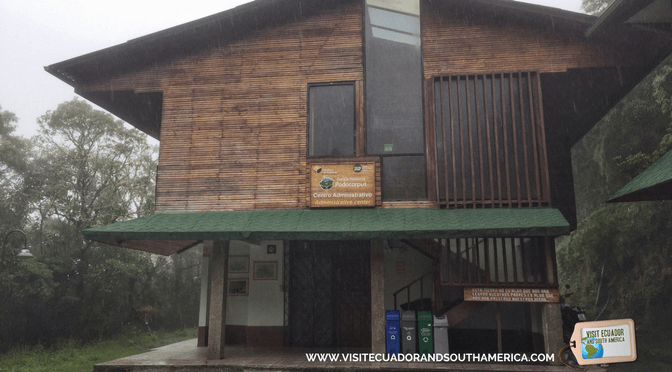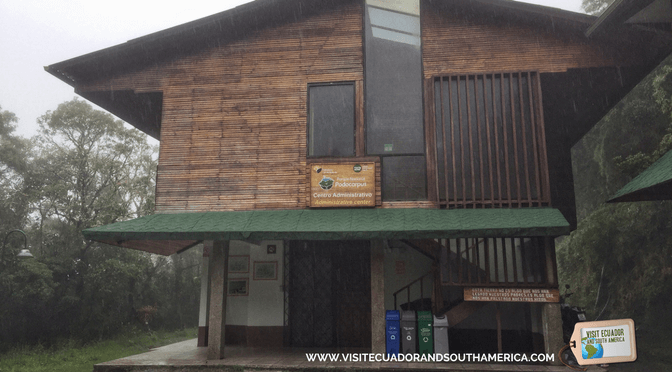 The trails
The best way to explore the park is by hiking one of its 3 self-guided educational trails.
1.- The spectacled bear trail  that lasts 15 minutes.
This first trail is short and easy and you get to admire lots of flora.  I loved that in order to highlight the features of this park they have included ludic stops.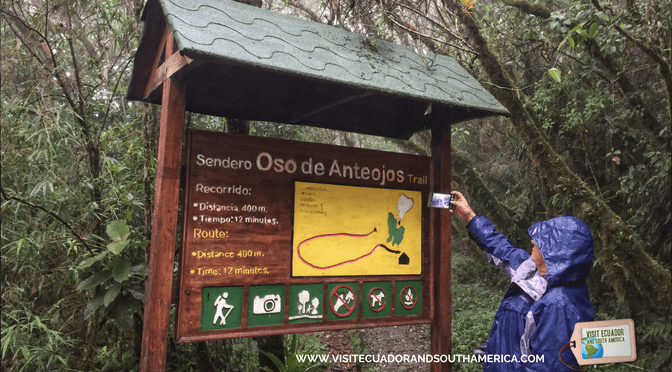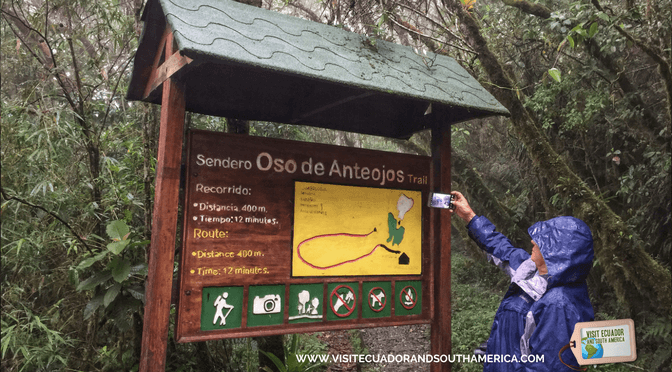 2.- The cloud forest trail
A 30 minute trail that is longer, ideal for nature lovers. The path is irregular but still easy. During this hike our highlight was our close encounter with a flock of hummingbirds.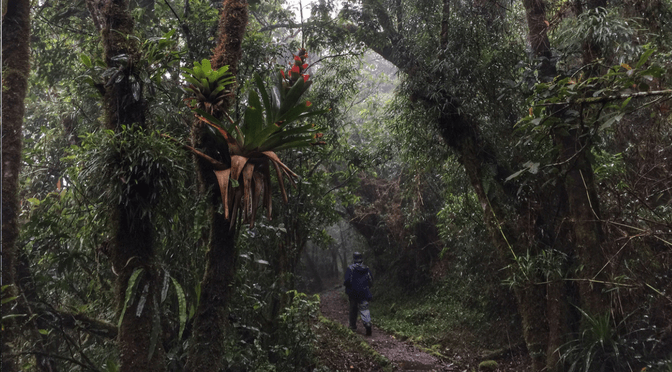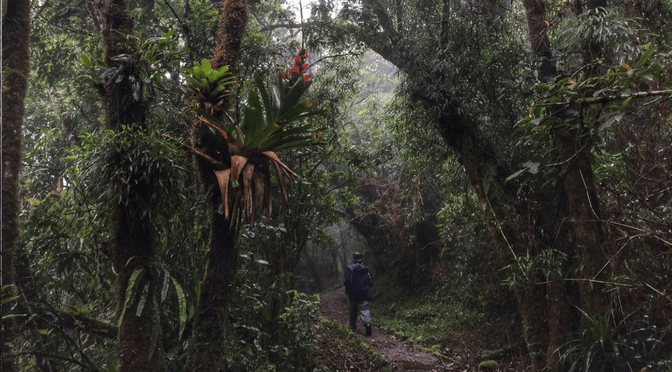 3.- Lookout point trail
A 1h20 minutes hike that demands a better physical condition and will allow you to admire the biodiversity in the park at its best.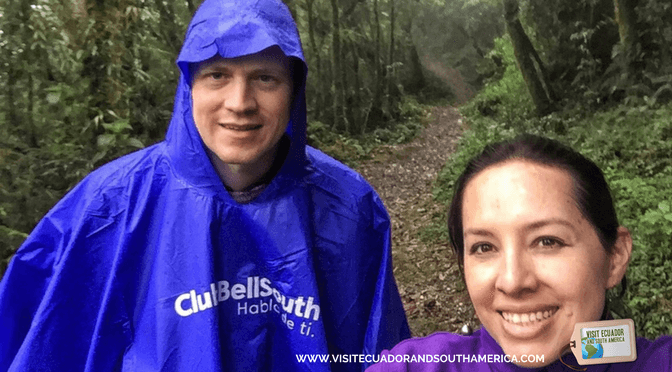 Best time to visit
Oct, Nov and Dec are the best months to visit Parque Nacional Podocarpus, the weather is ideal to enjoy some of the gifts of nature, including waterfalls and scenery.
How to get there
There are two entrances to the park.
One on Sector Cajanuma in the Zona Alta that is near Loja and the other is in the Sector Bombuscaro  which is reached from Zamora.
If you are in South America I would love to see your pictures.
What to bring
In case you have a rainy day it is recommended to bring waterproof jacket or poncho and hiking sturdy shoes
Where to stay
It is best if you start your trip from the city of Loja, as a day trip. My top recommendation of accommodation in Loja, to explore the city and surroundings is Grand Hotel Loja.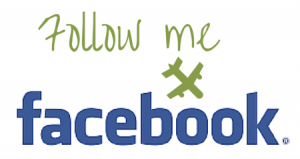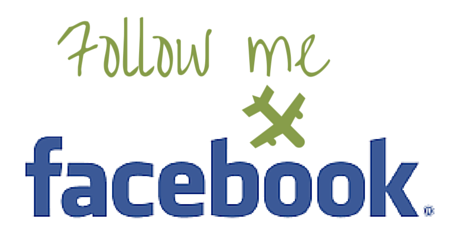 Conclusion:
If you love nature and birdwatching, make sure to plan a trip to Parque Nacional Podocarpus  a protected area and is a heaven to a wide range of mammals, birds and other animals.
If you found this page helpful, I would appreciate it if you would pin, share or tweet it on any social media platforms you use! Every little bit will help fund our travels and continue to bring great content to our site!
PIN IT FOR LATER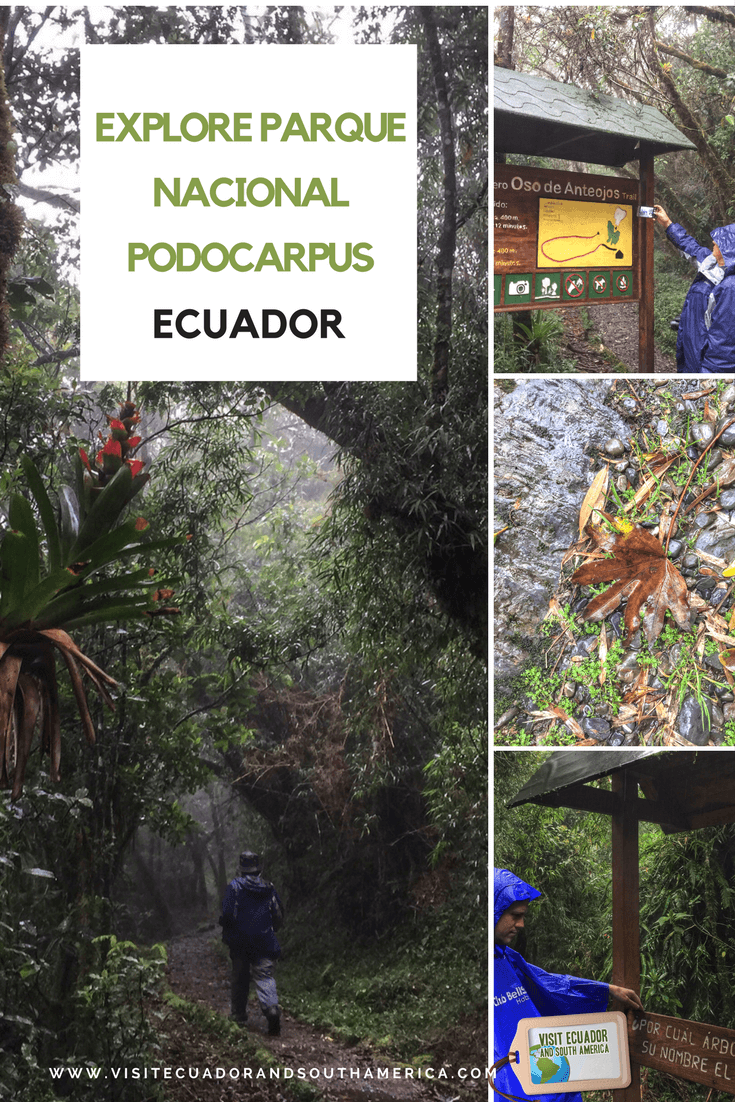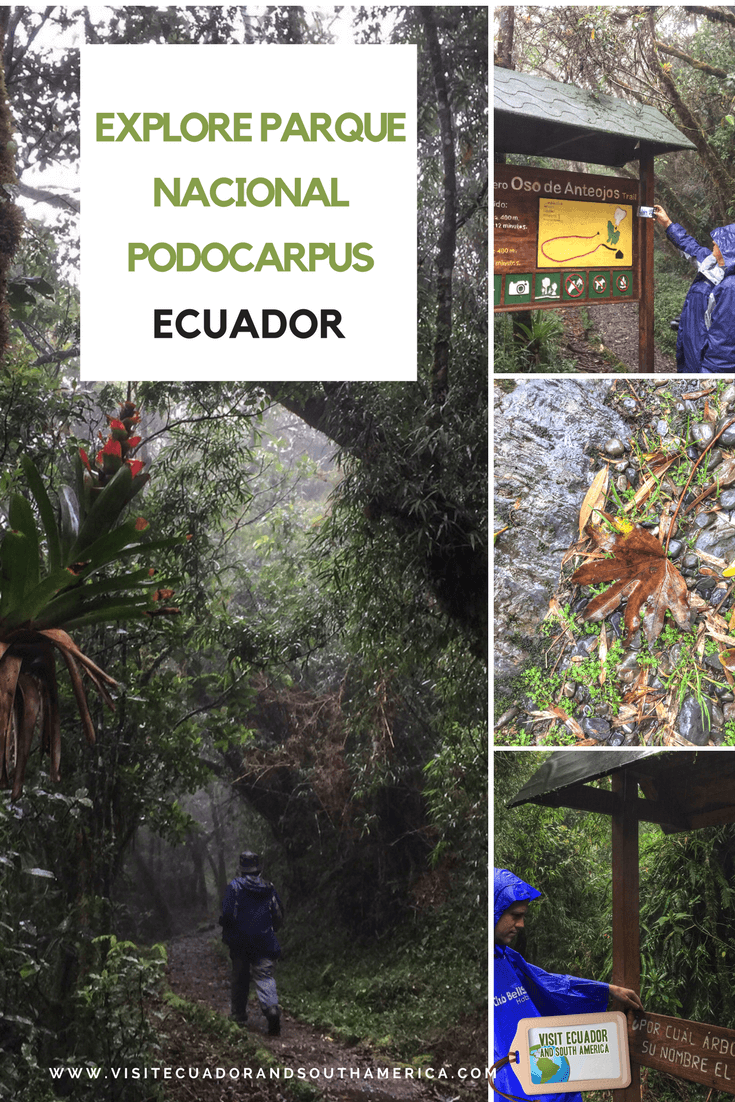 If you want more in-depth information and also a guide that you can bring along during your trip, I recommend the travel guide Lonely Planet Ecuador & the Galapagos Islands
.
This is a great source of information and tips, maps and all you need if you plan on visiting Ecuador. I personally like the option of having a hard copy version where I can take notes and have at hand.
Don´t just dream it, make it happen. Plan your South American trip with a local!
Take a look at this list of travel resources to plan your trip and travel in South America.
Day dreaming about your trip to South America? Order here your Free Ebook, I share with you some useful tips & resources for a memorable trip!
I invite you to follow me on Facebook, Twitter, Pinterest and Instagram. In addition you can subscribe on YouTube.
You can also send an email to get help planning your trip: info(at) visitecuadorandsouthamerica(dot)com