Ecuadorian Street Food: maduros con queso
Ecuador is a country where fruit and vegetables abound and with over 300 types of bananas.
It is not surprising to find bananas featured in many street food in Ecuador.
To help you discover some of the country's known and unknown cuisine, we have written a series of blog posts for a different dish or street food option.
Here is our pick for this blog post, maduros con queso.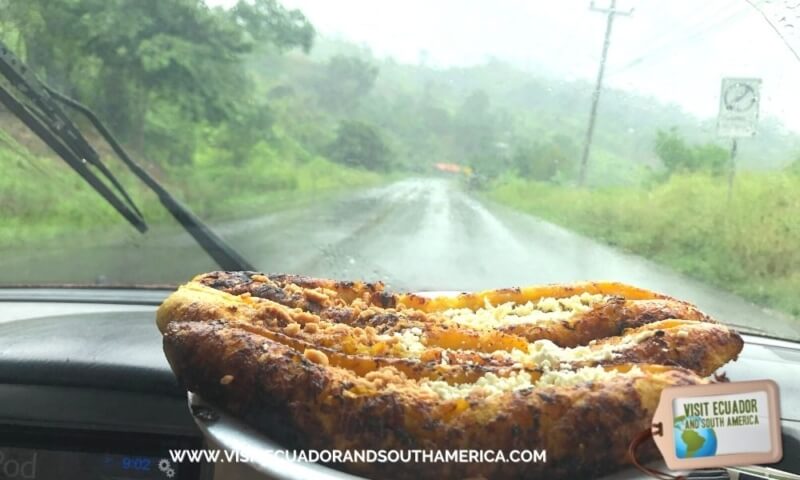 If you are in South America, I would love to see your pictures.
About maduros con queso
Maduro con queso translates as ripe plantains stuffed with cheese.
The main ingredients to make maduro con queso include ripe plantains, white cheese or queso fresco, peanuts, and oil.
Vendors start by rubbing a little bit of butter on the plantains, baking them, and sprinkling grated cheese on top.
You can find the full recipe for maduros con queso here.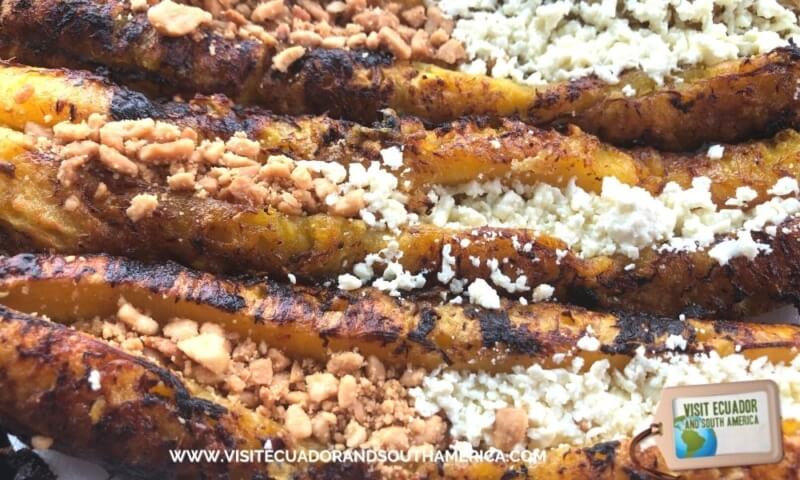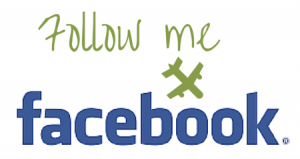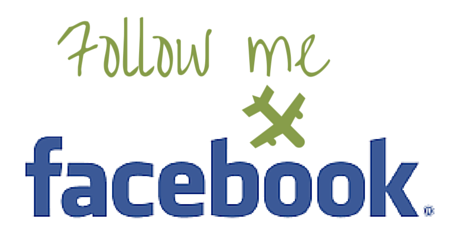 How and where to eat them
Maduros con queso, come ready to eat, with grated cheese and sometimes pieces of peanuts on top.
People living in the Coastal region enjoy these baked ripe plantains with cheese for breakfast or brunch; it can be enjoyed as a snack or even dessert for people from the other areas.
You can eat them at the beach, in the car, with some coffee over breakfast, or even as dessert.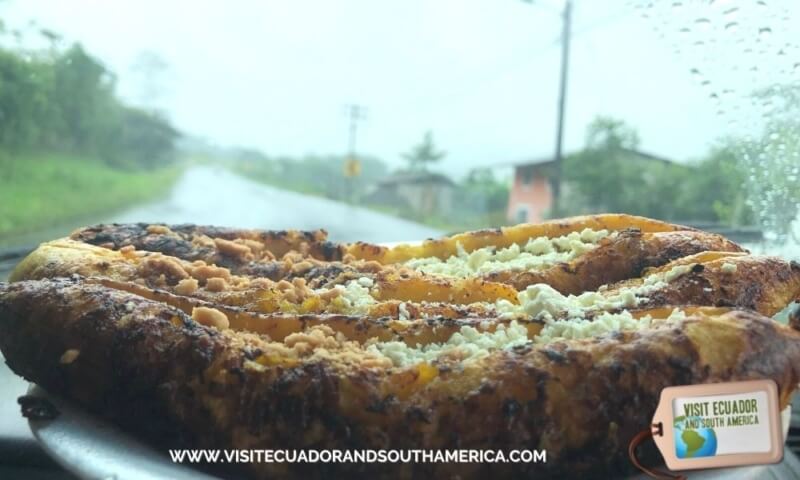 Most carts selling maduro con queso also offer choclo asado and frequently even carne en palito, two tasty street food options.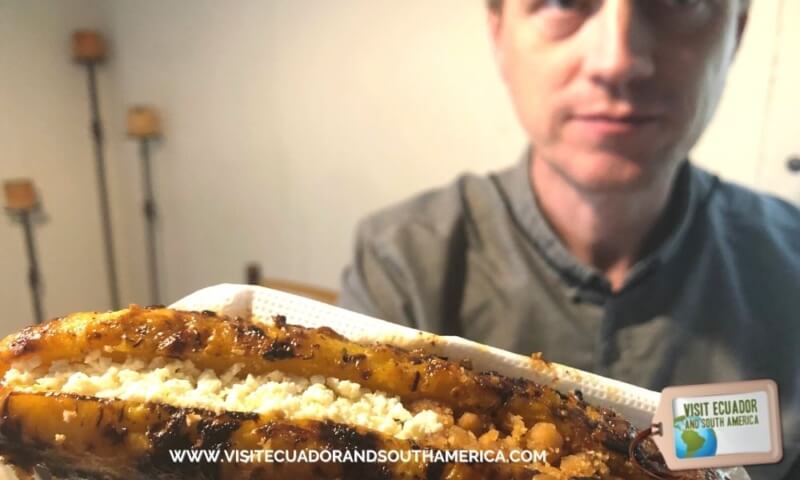 We hope you have an opportunity to try maduro con queso while you are in Ecuador, a common sight when wandering the streets of Ecuador.
Do you like maduro con queso? 
Leave your comment below!
If you found this post inspiring and helpful, We would appreciate it if you would pin, share or tweet this page on any social media platforms you use!
Every little bit will help us fund our travels to continue bringing great content to our site.
PIN IT FOR LATER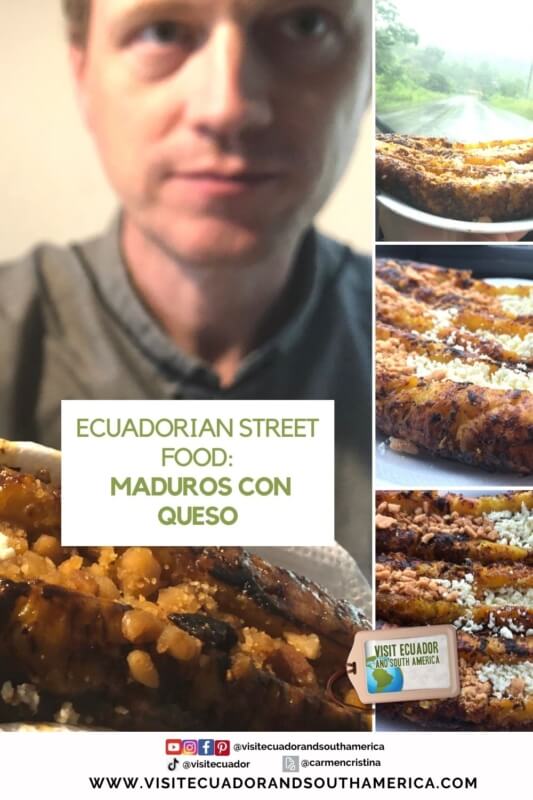 Want to Learn to make some tasty Latin American dishes? This book: Gran Cocina Latina: The Food of Latin America, comprises 500 well-written recipes from all Spanish-speaking countries in Latin America, providing great information and recipes of the exciting food you can prepare at home. At the same time, you plan your visit to South America.
Don´t just dream it. Make it happen. Plan your South American trip with a local!
Take a look at this list of travel resources to plan your trip and travel in South America.
Daydreaming about your trip to South America? I share with you some useful tips & resources for a memorable trip! Order here your Free Ebook.
I invite you to follow me on Facebook, Twitter, Pinterest, and Instagram. In addition, you can subscribe on YouTube. You can also send me an email to get more information or help planning your trip: info(at) visitecuadorandsouthamerica(dot)com.