Ecuador in the eyes of Google search
As you probably know, Google shows us the most searched or relevant terms to our questions on its search engine.  So I wanted to take a look at what could be found related to Ecuador and what are people looking for regarding to tourism and travelling to this magnificent destination in South America.
First search:


So about the first option Google shows.
Why is Ecuador famous?
Ecuador is famous as a destionation for travellers worldwide due to its amazing Galapagos Islands which inspired Charles Darwin in his theory of evolution. And then of course it is also known for a country with the largest diversity per km2 and for having the best-preserved colonial city in America.
If you are in South America I would love to see your pictures.
Why is Ecuador important?
I would say that it is important because due to the wide range of products that can be found there
Best quality products, like roses which have the biggest buds, fresh fruit and vegetables year-round.
The location and spring-like weather make Ecuador the perfect destination year round and a country which due to its 4 worlds (regions) offers something for every taste.
Charles Darwin developed his famous theory of evolution in the Galapagos Islands.
The famous elegant Panama Hats are handmade and exported from Ecuador. (despite the name)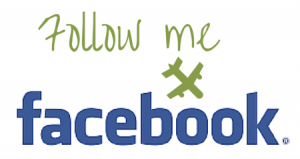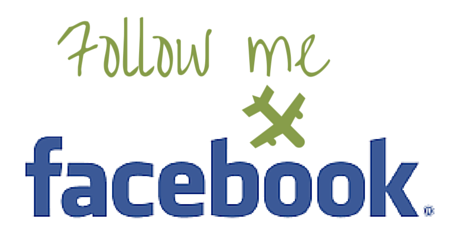 How was Ecuador named?

Ecuador is located on the equator, latitude 0. Hence the name Ecuador.
Second search:


 Third search:
Go to Cuenca, Ecuador for retirement/sale of real estate and expats:
All results in this case are related to the same reasons:
The charming city of Cuenca, with its cobblestone streets, Spanish architecture, all can be easily visited by foot.
There is  high quality health care and at the same time a low-cost of living.
Spring-like climate makes Cuenca and Ecuador a year-round destination.
As a matter of fact, the city has been featured by huffingtonpost.com, internationalliving.com and other media worldwide as a top retirement haven and a fabulous place to visit for tourism.

Here is a well-written extensive book, answering most common questions for people planning on Living and Retiring here. Living and Retiring in Cuenca
Third search:


 Why go to Galapagos, why do tourists go to the Galapagos islands and why should I go to the Galapagos islands in Ecuador?
I would actually ask: Why not go to the Galapagos islands in Ecuador? These group of islands of volcanic formation located 1000 km2 from Ecuador,  has spellbinding natural landscapes and postcard views hard to match.  On your visit you can get a close encounter with endemic species that you can´t find elsewhere in the world. If you like extreme sports, the islands allow visitors to do snorkelling, kayaking, scuba diving, cycling, and much more.
Why did Darwin go to Galapagos?
When Charles Darwin sailed with the HMS Beagle he was actually enthused about getting a close-up look at an active volcano.  But instead, he ended up finding an incredibly diverse wildlife. After Charles Darwin´s visit to the Galapagos Islands, he developed his theoryof evolution by natural selection.
As for the fourth search:


Why is Quito is the capital of Ecuador
Quito was from 1000 occupied by the Quitu tribe, then it was discovered by Spaniards it kept the name of the tribe that first occupied it .
Why is Quito important?
There are many reasons.
Quito was the first city in Latin america to become independent from Spain (1809)
The modern part of city offers a wide range of activities and nightlife, as well as shopping, a vibrant cultural life, concerts and attractions.
The downtown area or historic center  is one of the largest and best-preserved in America.
In 1978, Quito became the first World Heritage Site by UNESCO,
Why is Quito so cold?
Quito is nestled in the Andes cordillera so that results that in a cold evening it can get pretty chilly. But of course, due to being in the equator, it is also pretty warm during the day when you have the sun hitting you straight down, then temperatures can go up to 26 degrees in average.
Do you want to know more about these and many other reasons why you should definitely add Ecuador to your bucket list?  Comment below or send me an email, I can help you with more tips.
If you want more in-depth information and also a guide that you can bring along during your trip, I recommend the travel guide Lonely Planet Ecuador & the Galapagos Islands
.
This is a great source of information and tips, maps and all you need if you plan on visiting Ecuador. I personally like the option of having a hard copy version where I can take notes and have at hand.
Don´t just dream it, make it happen. Plan your South American trip with a local!
Take a look at this list of travel resources to plan your trip and travel in South America.
Day dreaming about your trip to South America? Order here your Free Ebook, I share with you some useful tips & resources for a memorable trip!
Finally, I would like to invite you to follow me on Facebook, Twitter, Pinterest and Instagram. In addition, you can subscribe on YouTube.
Send me an email for help planning your trip: info(at) visitecuadorandsouthamerica(dot)com
Save
Save