Canyoning Tour in Cuenca- Ecuador with Expediciones Apullacta
I always include a visit to the city of Cuenca whenever I am in Ecuador. It is possible to get there either by airplane or on a road trip from Quito to Cuenca.  As a thrill-seeking traveler, this was one of the tours that had me extremely excited about my visit to Cuenca this December. For this visit I wanted to have the best experience possible so I contacted Expediciones Apullacta, a local and well-known Tour Operator, because of their outstanding customer service. 
Cuenca attracts tourists from all over the world. Its charming historic center is a UNESCO World Heritage Site, and there are several wonderful day tours available, including:  Ingapirca, the largest Incan Empire ruins in Ecuador and the amazing wetlands of international importance, the Nationalpark Cajas.
Before the canyoning tour
As soon as I woke up I prepared all my gear, making sure I would be able to capture the whole experience, and the scenic landscapes.
My cousin Andrea shares my love for adrenaline, excitement and nature, so she was the perfect companion for this tour.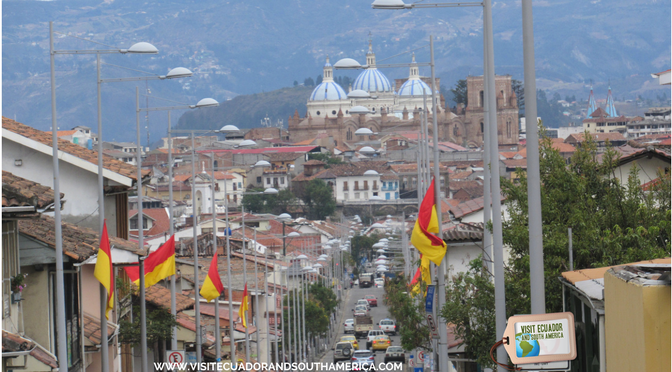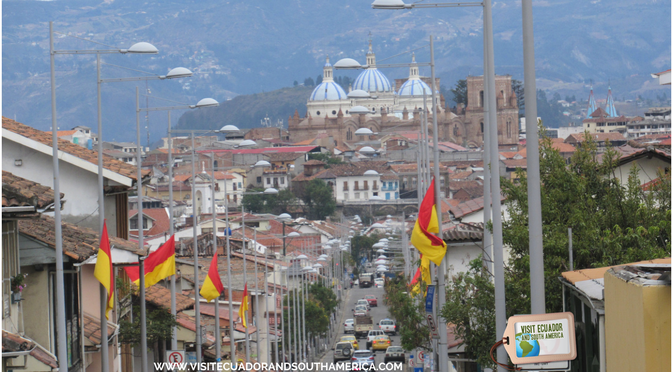 I was seriously determined to experience canyoning in this stunning area of the Ecuadorian Andes.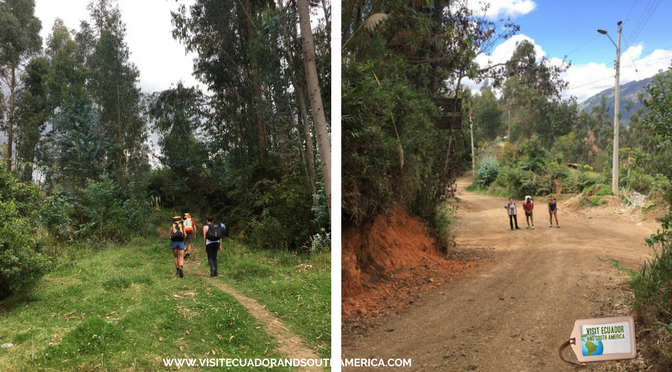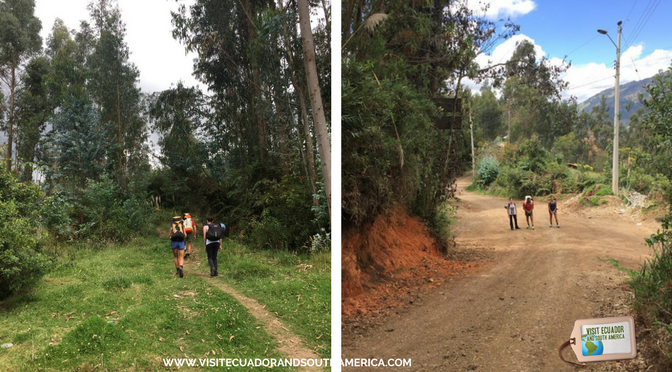 The Canyoning experience in Cuenca
The canyoning experience began early in the morning with the guides from Expediciones Apullacta picking us up from where we were staying.
A short 20 minute drive took us to Cabogana, where we parked, got our gear, and started a 40 minute uphill hike admiring the sheer beauty created by nature. Our goal: to reach rio Amarillo, the river that provides its visitors with adrenaline rush and natural surroundings.
This is one of the best canyons in Ecuador, due to its breathtaking scenery, the number of obstacles and the short distance from the city.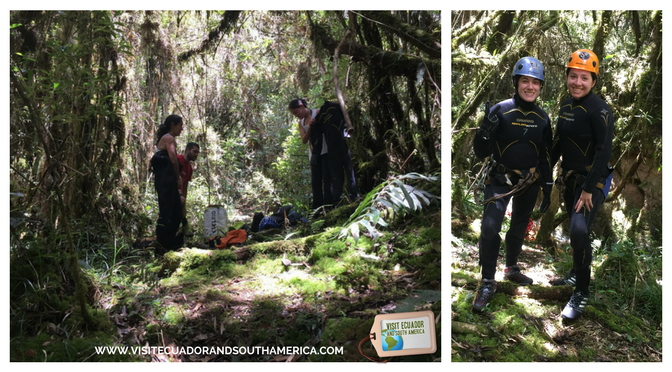 Once we arrived at the canyon, our wonderful guides provided us with our gear: harnesses, gloves and helmets. Later on they taught us proper canyoning techniques.
If you are in South America I would love to see your pictures.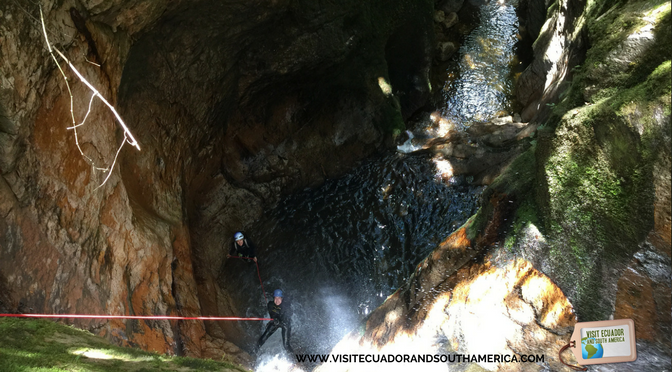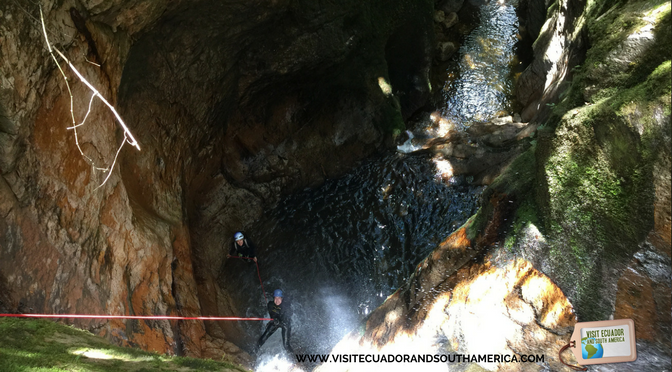 Every different technique used to travel along the canyon presents a new opportunity for us to enjoy the thrills. While rapelling right into our first waterfall, we felt the water splashing in our faces while we descended to the natural carved rock pool below us.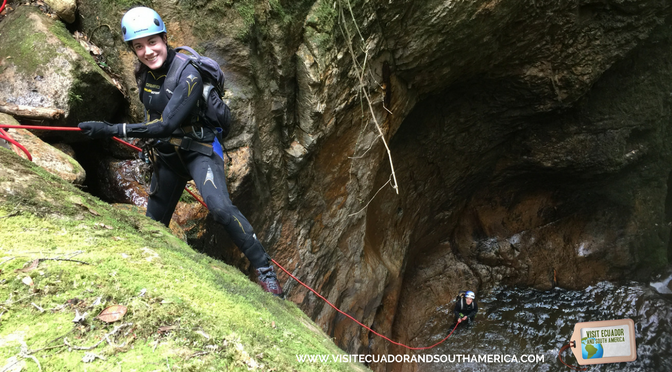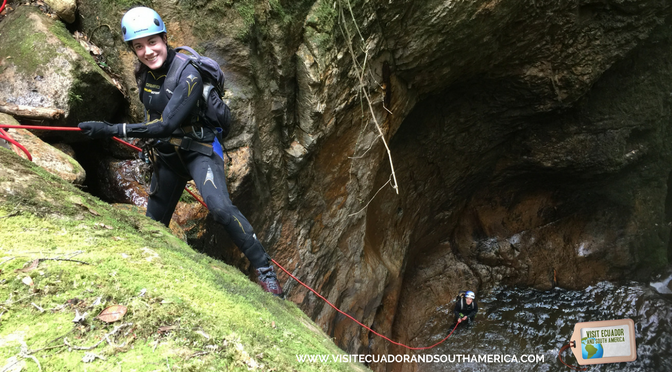 Minutes later, we were having fun sliding down natural chutes of water and then, as we slid through narrower canyons, we felt the water whipping us as we hit the next natural pool.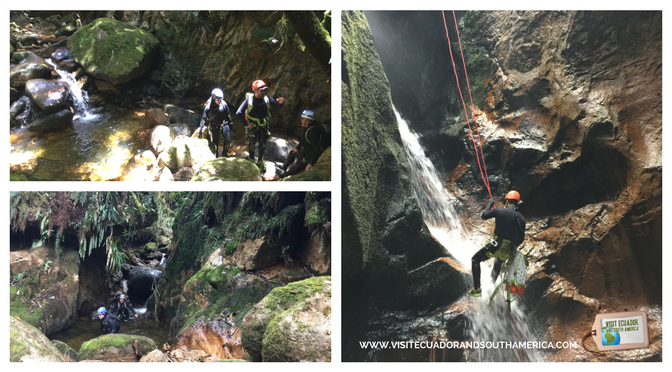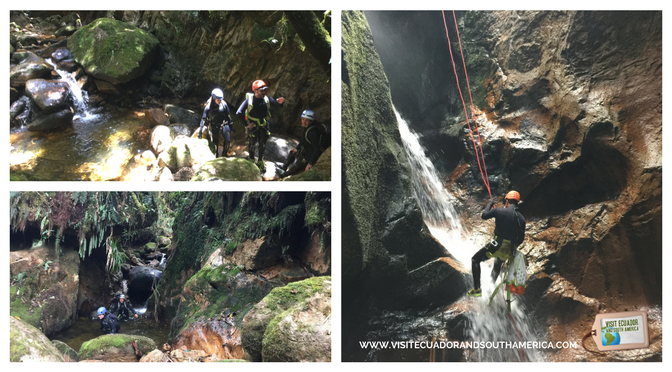 Being four in our group provided us with enough time to enjoy each activity, as well as take in the changing scenery of this beautiful canyon.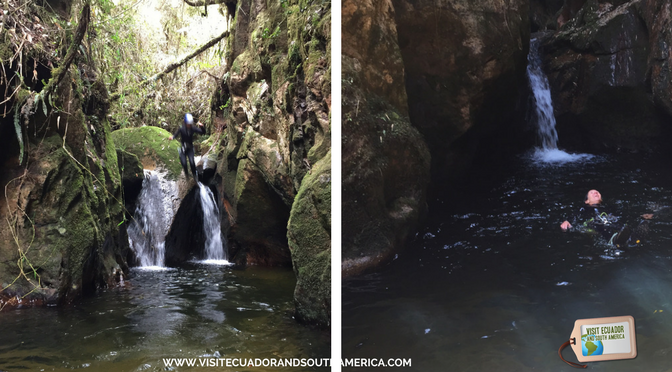 The experience continued and we kept enjoying all the adrenaline inducing moments. We had a warm, sunny day, with the rays bathing every corner of the way,  reflecting in the natural pools of yellow water from rio Amarillo, the river bathing the canyon.
Time for snacks
After a short stop for some energy boosting snacks and warm tea, we continue our experience,  rappeling through and around waterfalls into deep water.  We were so into our canyoning excitement and fun that we didn`t realize it was time to eat.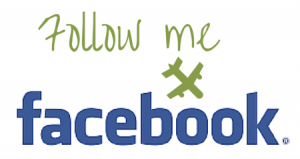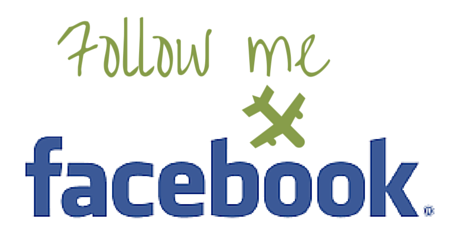 The highlight for me was during the final jump, that had me on an adrenaline rush.
It was the end of our canyoning experience and as I waited for my turn, I watched my cousin`s  excitement as she took a free-fall into the gorge. My turn came just after a few minutes and I felt my heart hammering in expectation of the fun to come. At first I was a bit apprehensive, contemplating the expected rush, but once I let go of my need to be in control I was ready to take the leap into the water. I went straight ahead, not allowing any fears stop me from enjoying this fun experience. I did it. I jumped and came out smiling from the feeling of freedom, of overcoming my fears and embrace life fully.
Guides and the Tour Operator Apullacta Tours
This is an activity that requires experienced guides who know well the area. Our guides exuded calm, confidence, and it was clear that we were in excellent hands. They knew the area, their job and we felt safe all along.
Considerations
The level of difficulty is moderate, the tour is designed for people 8-65 years of age with a good fitness level  and it is adamant for participants to know how to swim.
Conclusion:
Whether you are an adrenaline junkie or a natural lover, Canyoning in Cuenca is the most amazing natural amusement park for adults near the city.  In addition, our guides are knowledgeable, friendly and have a wealth of information about Ecuador.  You will surely have a memorable experience that will enhance your contact with the cultural and natural wonders in the area.

I can highly recommend Expediciones Apullacta  in Cuenca, for any small or individual groups. Some  great tour options include the Giron Waterfall and Yunguilla tour, the Cajas National Park tour and the Ingapirca tour. 
I loved the professionalism as well as the high-level of service of Expediciones Apullacta, and that they provide exceptional experiences to tourists.   I have used many Tour Operators in Ecuador and abroad, and have can honestly say that Expediciones Apullacta has high standards and levels of service.
Editors Disclosure: I received a complimentary tour by Expedicioens Apullacta , however, all opinions expressed here are entirely my own and based on my personal experience.
If you found this page helpful, I would appreciate it if you would pin, share or tweet it on any social media platforms you use! Every little bit will help fund our travels and continue to bring great content to our site!
Planning a trip soon?  Comment below or send me an email, I can help you with more tips to plan your memorable trip.
PIN IT FOR LATER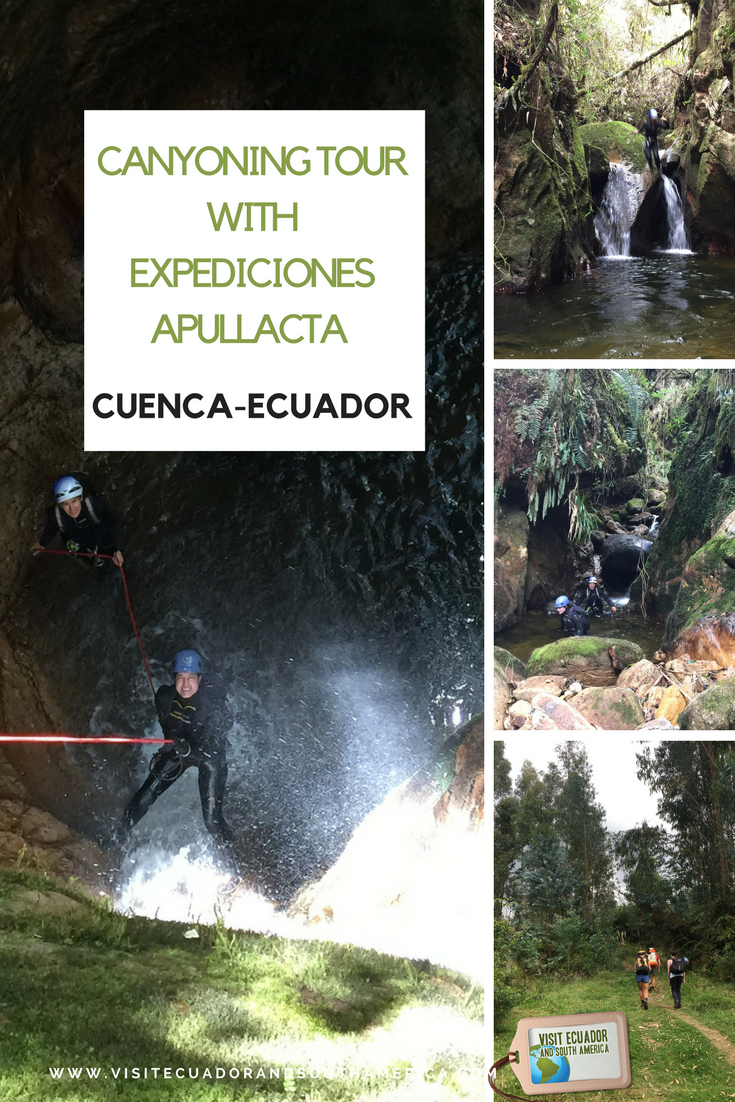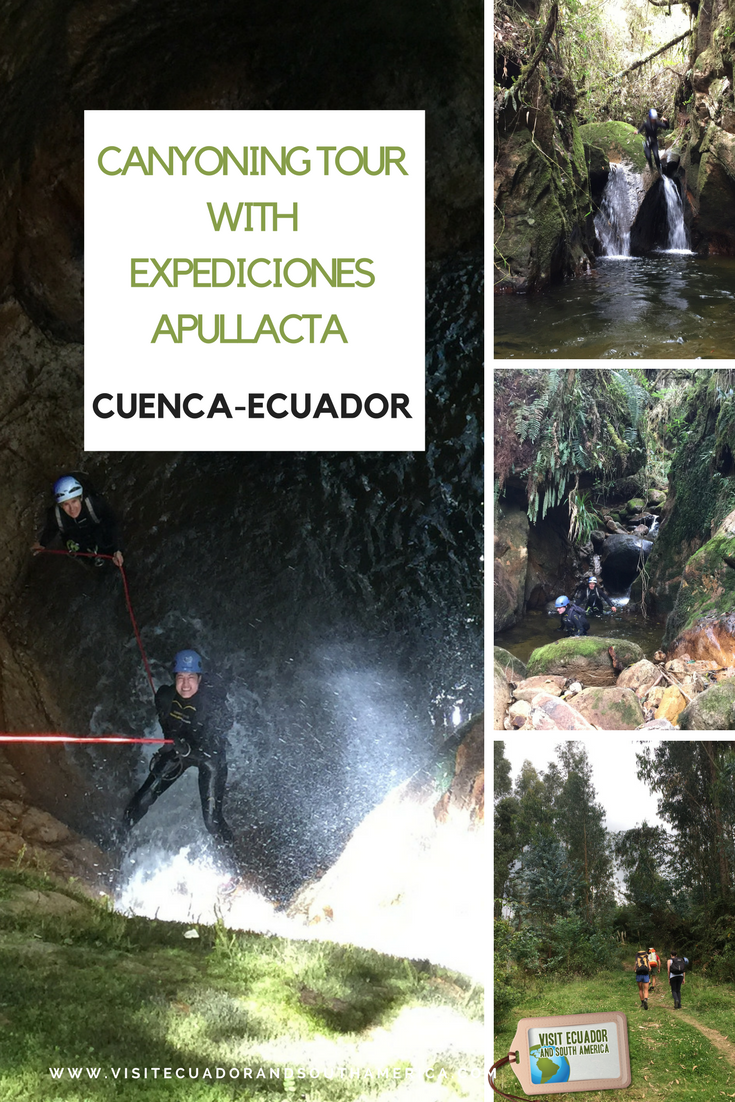 If you want more in-depth information and also a guide that you can bring along during your trip, I recommend the travel guide Lonely Planet Ecuador & the Galapagos Islands
.
This is a great source of information and tips, maps and all you need if you plan on visiting Ecuador. I personally like the option of having a hard copy version where I can take notes and have at hand.
Don´t just dream it, make it happen. Plan your South American trip with a local!
Take a look at this list of travel resources to plan your trip and travel in South America.
Day dreaming about your trip to South America? Order here your Free Ebook, I share with you some useful tips & resources for a memorable trip!
I invite you to follow me on Facebook, Twitter, Pinterest and Instagram. In addition you can subscribe on YouTube.
You can also send an email to get help planning your trip: info(at) visitecuadorandsouthamerica(dot)com
Save
Save
Save