All saints day: food traditions in Ecuador

Every year on November the 2nd,  there is a special tradition that takes place in Ecuador, it is the day of the Dead or all saints day (Spanish: 'día de los difuntos')   This is the day to honor the death. How? We visit them on their graves and then gather together with family in order to eat the delicious traditional dish called colada morada together with bread dolls "guaguas de pan".
As all Latin American countries we enjoy spending time together with the family: parents, siblings, cousins, as well as grandparents. Our motto: "the more the merrier".
If you are in South America I would love to see your pictures.
Here are some food traditions in Ecuador during all saints day
Colada Morada:
This is a beverage made from black corn flour where we add different fruits (pineapple, blackberries, strawberries, naranjilla and babaco) that will give it this special purple color. Some of the fruits (naranjilla, babaco) are just found in South America, which makes this an even more special drink to taste if you have the chance. Then we add some nice spices such as cinnamon and cloves to give it more flavour.
Guaguas de Pan:
Doll shaped bread that is eaten together with colada morada. Traditionally, all the family gathers around and makes this dolls. Nowadays, it is more an activity for the youngest and as you can see in the picture they get creative in all the shapes and colors of the bread.
In conclusion, be prepared to enjoy a festivity that represents some of our culinary traditions, beliefs and food.  These are some food traditions in Ecuador for you to enjoy during the last days of October and the start of November.
PIN IT FOR LATER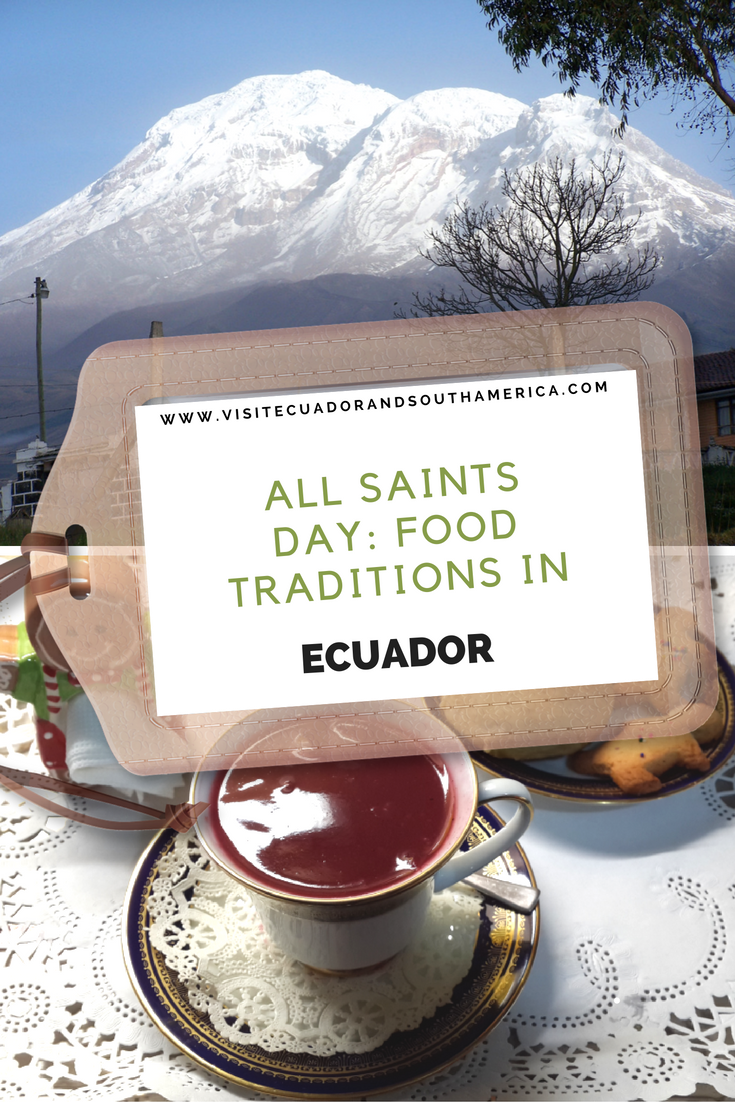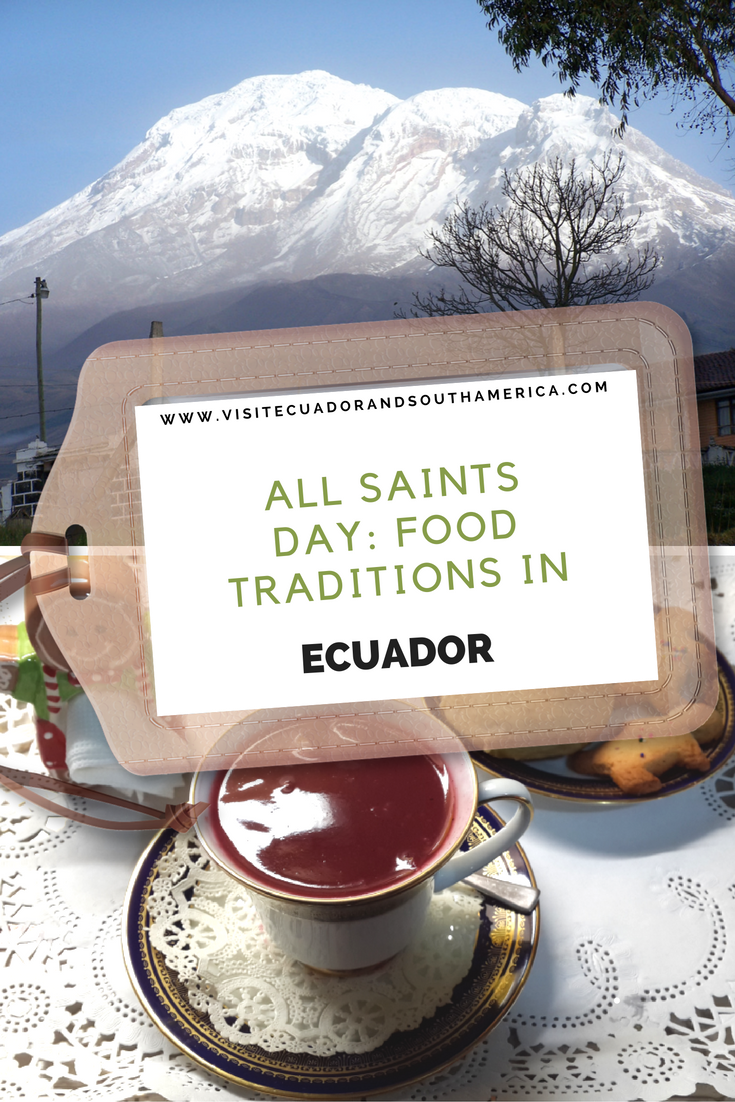 Love trying new food? Loved the desserts you tasted while you were in South America? Check out the book Dulce: Desserts in the Latin-American Tradition
, by JoseLuis Flores. It is well-written book with some of the best recipes in Latin-American desserts.
Don´t just dream it, make it happen. Plan your South American trip with a local!
Take a look at this list of travel resources to plan your trip and travel in South America.
Day dreaming about your trip to South America? Order here your Free Ebook, I share with you some useful tips & resources for a memorable trip!
I invite you to follow me on Facebook, Twitter, Pinterest and Instagram. In addition you can subscribe on YouTube.
You can also send an email to get help planning your trip: info(at) visitecuadorandsouthamerica(dot)com
Save
Save