I love travelling and discovering new places in South America. All my life I have been told that Argentina is the land of the gaucho, with beef and wine as some of the best parts of gastronomy the country has to offer.
Argentina is in fact one of my favourite destinations in South America. Whenever I travel I am aware that you can learn a lot about a culture through the country's traditional cuisine.
What a great surprise then to find the book Authentic Food Quest Argentina! I was immediately immersed in the history and traditions of the country.  The book saves you from the struggle of trying to find local and authentic dishes. In addition,  you avoid going to touristy restaurants recommended in guidebooks. And I loved the fact that it included an overview of the farmers markets worth visiting.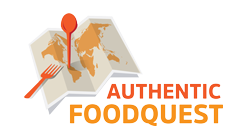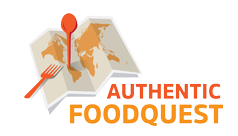 THE AUTHORS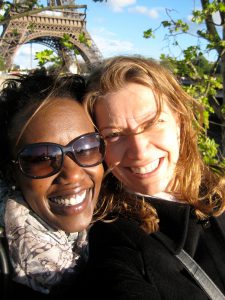 After reading the book, I decided to contact Claire and Rosemary, co-founders of Authentic Food Quest Argentina.
With their wonderful book they aim to inspire travelers through the discovery and knowledge of authentic foods.
ABOUT THE CHRISTMAS GIVEAWAY – PAPERBACK AUTHENTIC FOOD QUEST ARGENTINA
Authentic Food Quest's guide to eating locally in Argentina is full of knowledge and inspiring stories.
This scrumptious guide takes readers on a culinary journey through four main regions of Argentina: Buenos Aires, Mendoza & the Wine Regions, the Andean Northwest, and Patagonia & the Lake Region. Over 50 authentic foods, desserts, beverages, and street foods are highlighted.
More than 270 references of authentic restaurants, wineries, farmers markets, and local food stores are provided.
Additional features:
Also included are traveler tips and resources to make your journey fun and easier to plan. Illustrative color photographs are featured throughout.
Whether you are traveling to Argentina for the first time or have been there before, this comprehensive guide will help you understand the authentic food landscape.
THE CHRISTMAS GIVEAWAY
In collaboration with Claire and Rosemary I decided to create this Christmas Giveaway to help you create your most delicious and memorable trip to this South American country. 
How to enter the Christmas giveaway
You need to use the form below to:
Subscribe to the Monthly Newsletter
You can double your chances of winning by:
Following Visit Ecuador and South America on Instagram
Liking Authentic Food Quest on Facebook
Retweeting about the giveaway
Every time you do one of these actions you confirm one more entry to the Christmas Giveaway!
Remember that all of the actions mentioned above should be done directly in the widget below by December 15th 2016!
Good luck!
I will announce the name of the lucky winner of the paperback Authentic Food Quest Argentina by December 21st.
This is the perfect Christmas giveaway!

I
f you can´t wait until December 15th, you can get your copy here today and create your own delicious adventures to Argentina!
Save
Save
Save
Save
Save
Save
Save
Save
Save
Save
Save