Hosteria Terrabambu Lodge: un lugar increíble para relajarse y disfrutar de un entorno natural en Mindo.
Deportes de adrenalina, naturaleza y observación de aves son algunas de las actividades que seducen a los visitantes de la ciudad de Mindo durante todo el año.
Ubicado en el corazón del bosque nuboso, a solo 2,5 horas de Quito, Mindo es un destino popular para los quiteños. Es el lugar perfecto para recargar energías, conectarse con la naturaleza y explorar el bosque nuboso de Mindo-Nambillo.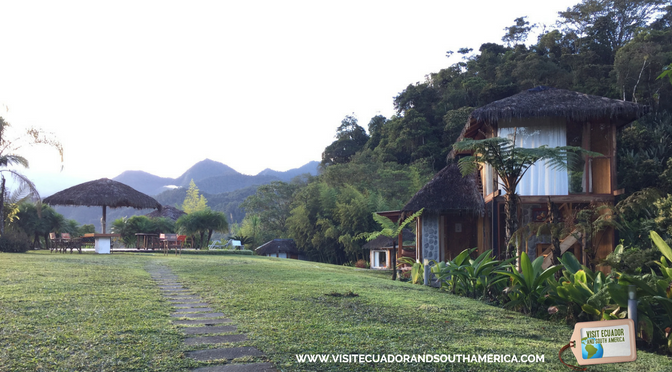 Sobre Terrabambu
Terrabambu se alza en la ladera de Mindo, proporcionando espacio para un área de piscina con vista al bosque nublado.
El Lodge cuenta con 5 cabañas modernas de 2 pisos o más, bellamente decoradas. Cada una de ellas con un dormitorio y un baño completo.
Hay un amplio espacio alrededor de cada cabaña, lo que es ideal para aquellos que valoran la privacidad durante sus vacaciones.
En Terrabambu pudes combinar,  el entorno natural con actividades divertidas alrededor.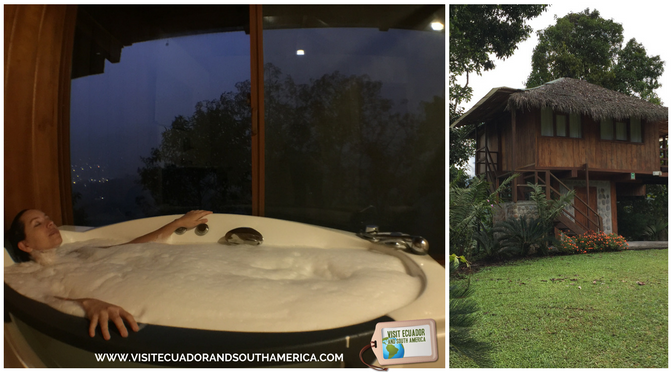 Las cabañas
Este restaurante y lodge con su magnífica ubicación, logra crear un ambiente relajante y mágico. Las cabañas están integradas en armonía con el entorno, con cómodas y amplias habitaciones, jacuzzi, baño privado en cada piso y televisión por cable.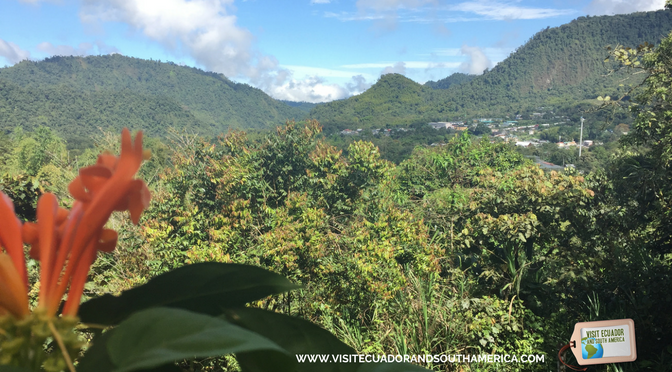 Ubicación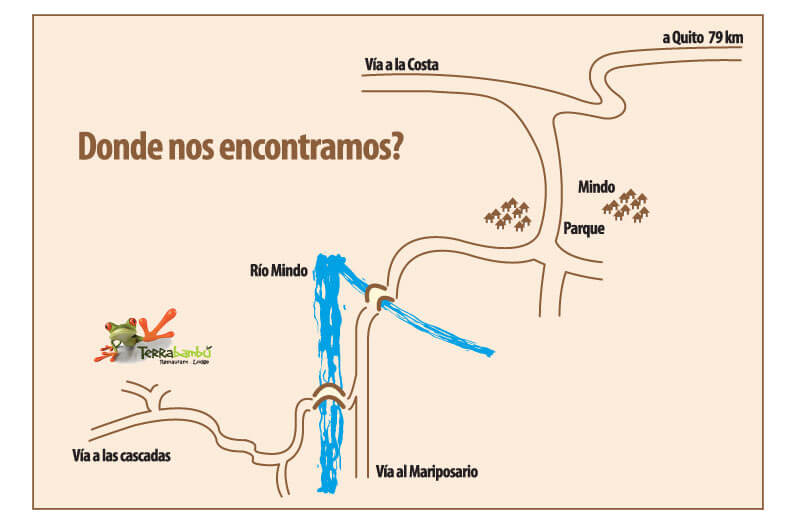 Terrabambu está ubicado en una hermosa zona, a solo 15 minutos de la entrada principal a Mindo. Google Maps puede ayudarlo a encontrar la dirección si es necesario.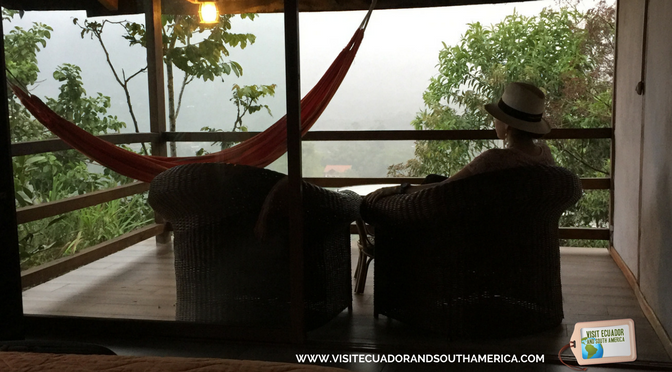 Mi primer día me encantó disfrutar la vista de Mindo y su naturaleza, mientras descansaba en la hamaca en el balcón en el último piso de nuestra cabaña.
Durante nuestra estancia en Terrabambu Lodge, estuve muy satisfecha con el servicio cálido y profesional que ofrece el personal.
Para nuestro viaje por carretera fue maravilloso que el hotel ofrezca estacionamiento gratuito entre otras comodidades.
EXTERIORES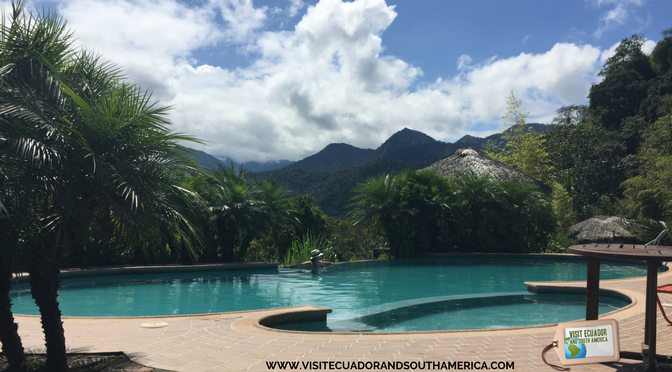 Durante mi segundo día en Terrabambu, decidí ir a la piscina y, mientras estoy tomando el sol ecuatorial, disfruto de las visitas de plumajes coloridos, cantando y alegrando el día aún más.
La piscina está ubicada como punto focal para las cabañas, y los visitantes pueden disfrutar de hermosas vistas del bosque nuboso desde el área de la piscina.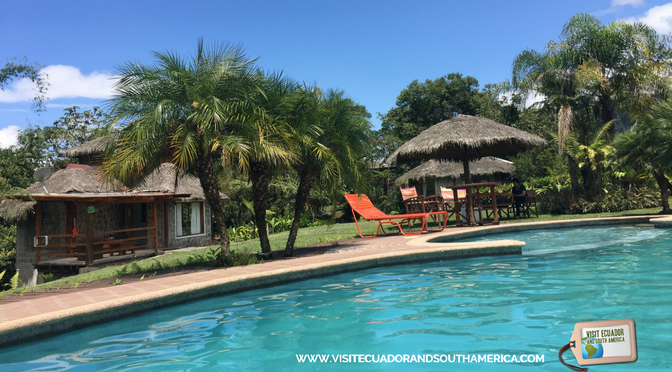 If you are in South America I would love to see your pictures.
CANOPY, JUEGOS
Otra gran característica de Terrabambu Lodge es la amplia gama de actividades que ofrecen in situ. Incluyendo canopy, ping-pong, observación de aves, y piscina.

El restaurante
Fue genial encontrar un área para desayunar bien iluminada y caliente, bañada por rayos de sol. Al salir, se puede disfrutar la vista increigle del bosque nublado.
Vale anotar que al hospedarte en Terrabambu, el desayuno está incluido, y este tiene fruta, yogurt, pan, huevos, jugo y café.
Al disfrutar de la cena el segundo día, tuvimos maravillosas oportunidades para un encuentro cercano con algunas de las 156 especies de aves que se ven en Mindo.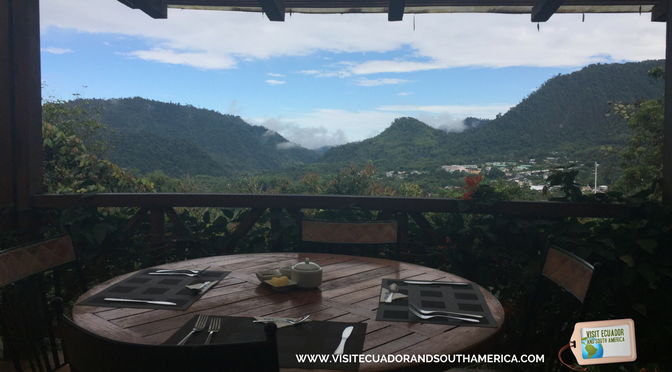 Pude capturar en video corto de la experiencia de observación de aves en el Lodge, donde me encantó admirar el colorido y vibrante plumaje de los tucanes de cerca.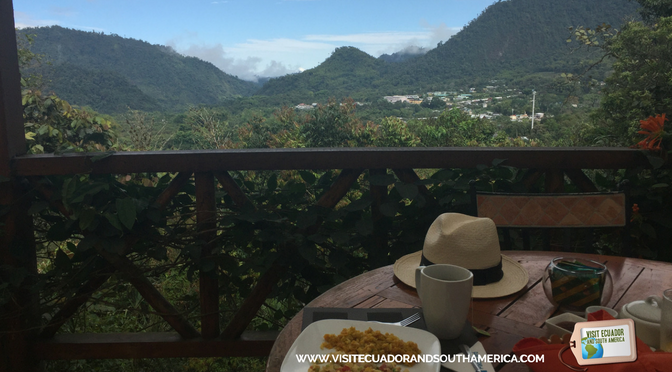 Actividades cercanas:
Puedes pedir en recepción o leer aquí otras actividades para disfrutar en Mindo.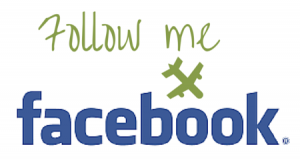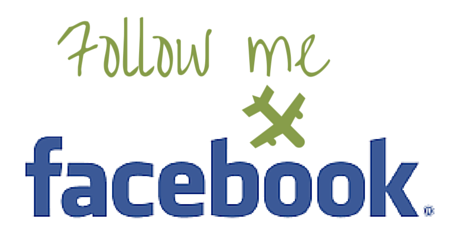 Conclusión:
Me encantó la planificación cuidadosa y de buen gusto detrás de este hotel. Cada detalle está diseñado para brindar a los huéspedes vistas impresionantes y tener la piscina climatizada en el centro.
He disfrutado de las comodidades que ofrece Terrabambu, desde el wi-fi gratuito hasta el desayuno de cortesía con vista al valle de Mindo, perfecto para la observación de aves. El servicio prestado es cálido y amable y todas las cabañas son amplias, cómodas y ofrecen hermosas vistas.
Recomiendo reservar tu estadía aquí. Hosteria Terrabambu Lodge para mí es el lugar perfecto para disfrutar de una escapada de fin de semana y recargar energías, cerca de Quito en pareja.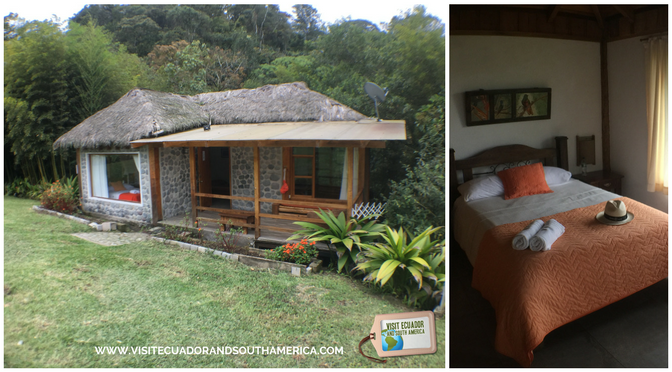 Imagina sumergirte en el sol ecuatorial, los pájaros cantando mientras se aventuran en el área de la piscina mientras te acuestas en un banco junto a la piscina. Esto es lo que Terrabambu ofrece a sus huéspedes.
Para reservar tu estadía, visita: Terrabambu Mindo
Comentario de los editores: Fui un invitado en Hosteria Terrabambu Lodge. Como siempre, todas las opiniones expresadas aquí son completamente mías y basadas en mi experiencia personal.
¡Si encontraste éste artículo útil, apreciamos que lo guardes en pinterest, lo compartas en FB o Twitter. Toda ayuda nos ayuda a mantener este sitio web y poder continuar explorando Ecuador para darte contenido de calidad! 
¿Estás planeando un viaje pronto? Comenta a continuación o mira estas opciones de tours a continuación.
PIN IT FOR LATER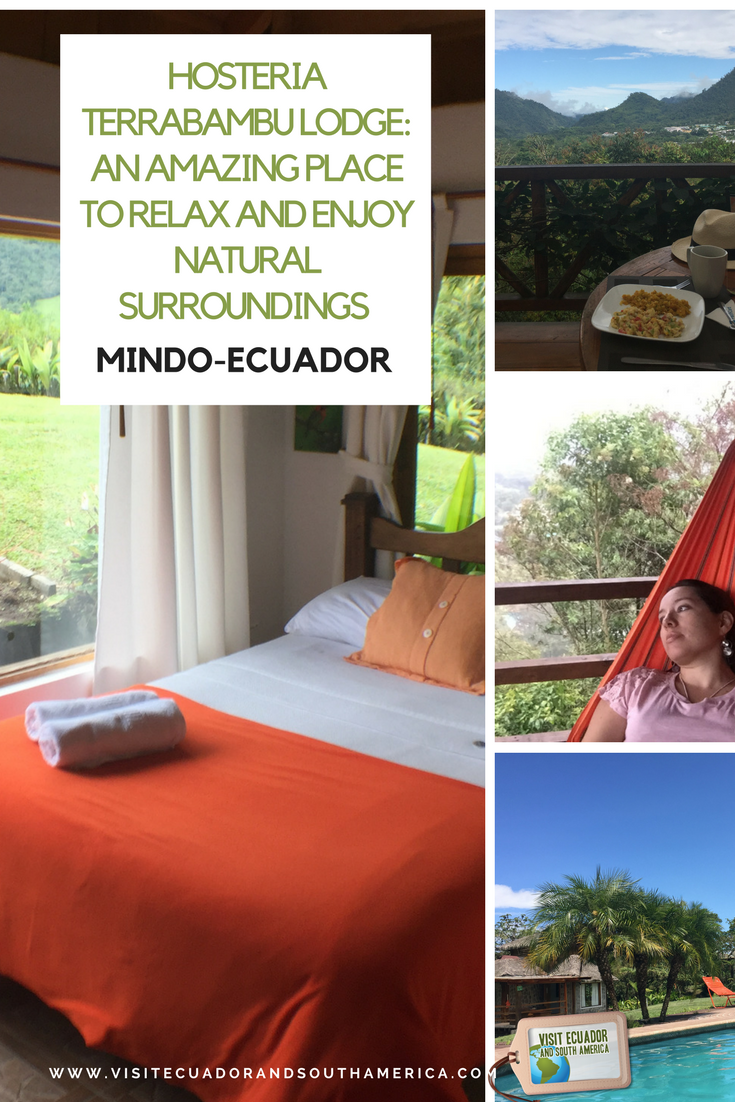 Si quieres información más detallada y también una guía que puedas llevar durante su viaje, te recomiendo la guía de viaje Lonely Planet Ecuador & the Galapagos Islands.
Es una gran fuente de información y consejos, mapas y todo lo que necesitas si planeas visitar Ecuador.
No solo lo sueñes, haz que suceda. ¡Planifica tu viaje en América del Sur con alguien local!
Echa un vistazo a esta lista de recursos de viaje para planificar tu viaje y viajar en América del Sur.
¿Estás soñando con tu viaje a Sudamérica? Ordena aquí tu libro electrónico gratuito, ¡comparto contigo algunos consejos y recursos útiles para un viaje memorable!
Te invito a seguirme en Facebook, Twitter, Pinterest e Instagram.. Además puedes suscribirte en YouTube..
También puedes enviar un correo electrónico para obtener ayuda al planificar tu viaje: info (arroba) visitecuadorandsouthamerica (punto) com