Bailes tradicionales de Ecuador – América del Sur
Traducido por: Carmen Tobar S.
Ecuador, como ya sabrán, si ya ha leído algunas de mis publicaciones, se encuentra en la línea ecuatorial, latitud 0 y enclavado en la Cordillera de los Andes. Esto crea algunas condiciones especiales para el país que a pesar de su pequeño tamaño es bastante diverso culturalmente.
El folklore en Ecuador toma muchas formas, enfocaré el artículo de hoy en sus danzas folklóricas.
If you are in South America I would love to see your pictures.
La población ecuatoriana
Lo que hace que este país sea tan diverso y, al mismo tiempo, sus danzas folclóricas tan especiales, tiene que ver especialmente con la mezcla diversa de su población.
La mayoría de la población es mestiza, una mezcla de europeos e incas u otros grupos indígenas, y luego hay un pequeño 10% de afroecuatorianos. Hay un 10% de ascendencia europea, siendo España, Italia, Francia y Alemania los principales países de descendencia.
Por lo tanto, no es raro encontrar en las ciudades más grandes escuelas internacionales para hablantes de francés, italiano, alemán e inglés, así como cursos para aprender estos idiomas.
Entre los mestizos hemos incluido grupos indígenas y vale la pena señalar que Ecuador tiene 14 grupos étnicos, cada uno con sus tradiciones, dialectos y bailes especiales.
Aquí hay 2 videos cortos de algunos bailes folclóricos en Ecuador y en América Latina, que le mostrarán algunas de las vestimentas y bailes tradicionales en el país y el continente.
Sobre el video:
Primera parte realizada por el grupo indígena de Imbabura, provincia ubicada a dos horas al norte de Quito. Sus hermosas blusas bordadas brillantes y coloridas tienen diseños inspirados en antiguas civilizaciones ubicadas en los Andes.
El segundo grupo de bailarines son de Pujili, de la provincia de Tungurahua, ubicada al sur de Quito.
El tercer y último grupo conformado por los chagras (vaqueros andinos) de Machachi en la provincia de Pichincha, no muy lejos de Quito.
Sobre este video:
La primera parte del video realizado por una pareja es el tango, un baile popular de los años 80. Comenzó en Río de la Plata, cerca de Argentina y Uruguay.
El segundo baile es la conocida samba de Brasil. Un baile vivo, colorido y vibrante.
Luego, al final, encontrarás un popurrí con algunas de las canciones y bailes tradicionales de Cuba, que incluyen:
Danzón
Mambo
Cha Cha Cha.
Bolero.
Salsa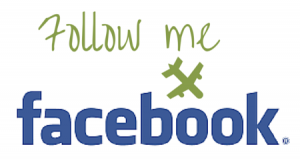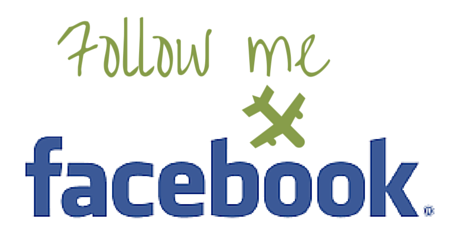 Y este video a continuación es de una de las festividades celebradas por los habitantes de la ciudad de Latacunga, ubicada al sur de Quito.
Los bailes folclóricos en Ecuador varían según la región, el grupo indígena y la ubicación.
Además de los bailes tradicionales, puedes admirar la ropa tradicional dependiendo del grupo que se presente.
¿Estás planeando un viaje pronto? Comenta a continuación o mira estas opciones de tours a continuación.
Guardalo en Pinterest

Si quieres información más detallada y también una guía que puedas llevar durante su viaje, te recomiendo la guía de viaje Lonely Planet Ecuador & the Galapagos Islands.
Es una gran fuente de información y consejos, mapas y todo lo que necesitas si planeas visitar Ecuador.
No solo lo sueñes, haz que suceda. ¡Planifica tu viaje sudamericano con un local!
Echa un vistazo a esta lista de recursos de viaje para planificar tu viaje y viajar en América del Sur.
¿Estás soñando con tu viaje a Sudamérica? Ordena aquí tu libro electrónico gratuito, ¡comparto contigo algunos consejos y recursos útiles para un viaje memorable!
Te invito a seguirme en Facebook, Twitter, Pinterest e Instagram.. Además puedes suscribirte en YouTube..
También puedes enviar un correo electrónico para obtener ayuda al planificar tu viaje: info (arroba) visitecuadorandsouthamerica (punto) com
Save
Save
Save
Save
Save
Save
Save
Save