Velkommen til bloggen!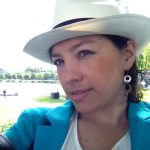 Hei, jeg heter Cristina og er reiseblogger og eier av Visit Ecuador and South America. Jeg ble født i Ecuador og fikk min første smak av reiselivet i ung alder, delvis på grunn av min families interesse for historie, natur og deres kjærlighet for reise og å treffe nye mennesker. Jeg er interessert i å lære om nye kulturer, møte nye mennesker fra alle sosiale lag, smake ulik mat og alt som hører til reiselivet.
I 2012, etter å ha besøkt de fleste steder i Ecuador og deler av Sør-Amerika, hovedsakelig på grunn av min families reiselyst og delvis på grunn av min tidligere jobb i Ecuadors største turoperatør, bestemte jeg meg for å starte min egen blogg om Sør-Amerika. Det perfekte stedet for å kombinere min erfaring fra turistindustrien, min kjærlighet til hjemlandet og kontinentet mitt, med studier innen markedsføring og kommunikasjon.
I 2017 bestemte jeg, i samarbeid med Verónica, å skrive Eboken Must-see and eat Ecuador and its Galápagos Islands for å gi inspirasjon til våre lesere.
Vi har forpliktet oss til støtte våre Ecuadorianske brødre og søstre i Manabí-regionen som den 16. april 2016 ble utsatt for et jordskjelv som målte hele 7,8 på Richters skala. Vi gir 10% av alt salg til en frivillig organisasjon som arbeider med å skaffe hjelp til det utsatte området.
Hvis du lurer på hva du bør spise og se i dette svært så mangfoldige landet som ligger på ekvator så kan du bestille eboken din her:
I 2016 økte teamet og Veronica Cepeda fra Ecuador ble med fram til slutten av 2018 som en del av Visit Ecuador and South America!
Følg våre reiser, motta informasjon og tips om hva du bør gjøre, se, spise og flere ressurser som vil hjelpe deg med planleggingen av din minnerike reise til Sør-Amerika.
I 2016 skrev jeg også Eboken Travel to South America highlighting Ecuador and the Galapagos Islands. Motta ditt gratiseksemplar av denne guiden for å finne noen av de beste stedene å besøke i tillegg til tips som vil hjelpe deg med planleggingen av din minnerike tur til dette levende continentet.
Ikke bare drøm, gjør drømmen til virkelighet. Planlegg Sør-Amerika-reisen med en lokal!
---
Nå og da vil vi poste noen sponsede innlegg som jeg tror vil være til hjelp og inspirasjon. Denne inntekten hjelper meg med å støtte forretningen og familien min. Meningene er alltid mine egne. Hvis du finner noen lenker til Amazon og Booking så er det verdt å nevne at prisen for artiklene er den samme som å bestille direkte fra disse sidene, men det vil gi meg en liten kommisjon. Takk for at du støtter arbeidet bak denne bloggen.
Tusen takk for at du leser bloggen!
---
Oppnådde grader, studier og sertifiseringer:
Community Management Specialist – DigitalMarketer, Juni 2018
Master i Hotell- og reiselivsledelse – Universitetet i Stavanger – Stavanger, Norge (1 år av 2)
Digital business models – Academy by Innovation Dock – Stavanger, Norge

Communications and Public Relations – Master's Degree Programme – University of Barcelona – Barcelona, Spania
Associate of Arts (AA), Sales and Marketing Operations – University San Francisco of Quito (USFQ) Quito, Ecuador
Bachelor Degree in Communication, minor in Advertising – University of the Americas (UDLA) – Quito, Ecuador
Sertifisert turistguide – Engelsk, Spansk og Fransk – GuideCompaniet – Stavanger, Norge
Språk: Jeg har gjennomført alle nivåer, og snakker flytende: Norsk, Engelsk, Fransk og Italiensk i tillegg til mitt morsmål, Spansk.
DIGITALT FOTAVTRYKK

INTERVJUER, FEATURES OG MENTIONS
La viajera que promociona a Ecuador en su blog de turismo – Diario El Universo, Ecuador. Juli, 2017
"First Ecuadorian travel blogger in Scandinavia reveals travel secrets of Galapagos & South America"  https://world.einnews.com, Juli 2017.
Jeg har fått det ærefulle oppdraget å ta del i utvelgelsen av Topp 24 Destinasjoner for økoturisme i 2017!
The Top 24 Ecotourism Destinations for 2017, Desember, 2016
Awesome Eats Worldwide, Pretty Wild World, September, 2016
Writer Wednesday, The World As I See It by Lady of the Zoos, August, 2016
DIGITALT FOTAVTRYKK DMC
Social Media markedsføring:
Årlige rapporter for 2012, 2013 og 2014 Region Stavanger – Sosiale medier
---
REISEARTIKLER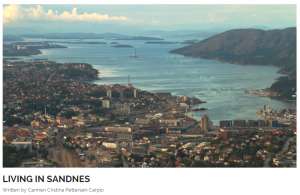 ---
Latin American dancing in Stavanger, Life in Norway, 13. september 2015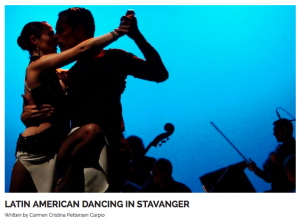 ---
Volunteering is to Norway as dancing is to Latin America, Life in Norway, 15. juni 2015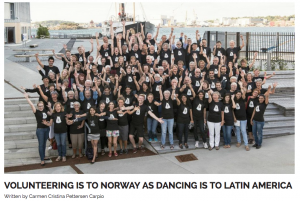 ---
Cook and socialise in Stavanger, Life in Norway, 10. mai 2015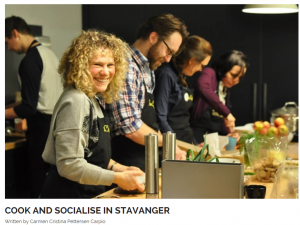 ---
Eat and meet in Stavanger, Life in Norway, 15. april 2015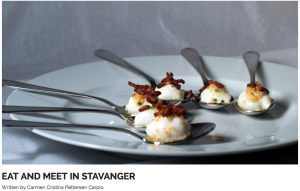 ---
Funny Expressions and Idioms in Norwegian, Life in Norway, 15. februar 2015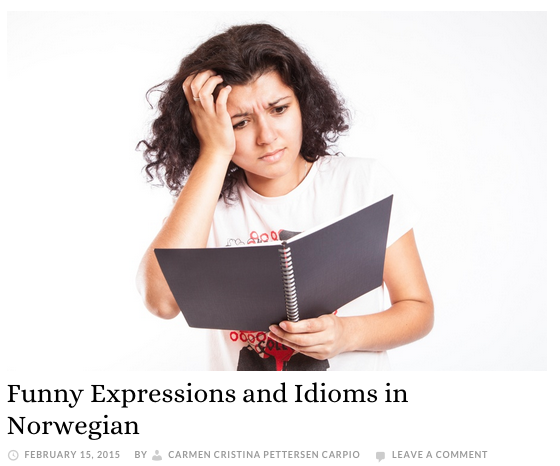 ---
Tackling Assumptions about Norway, Life in Norway, 1. januar 2014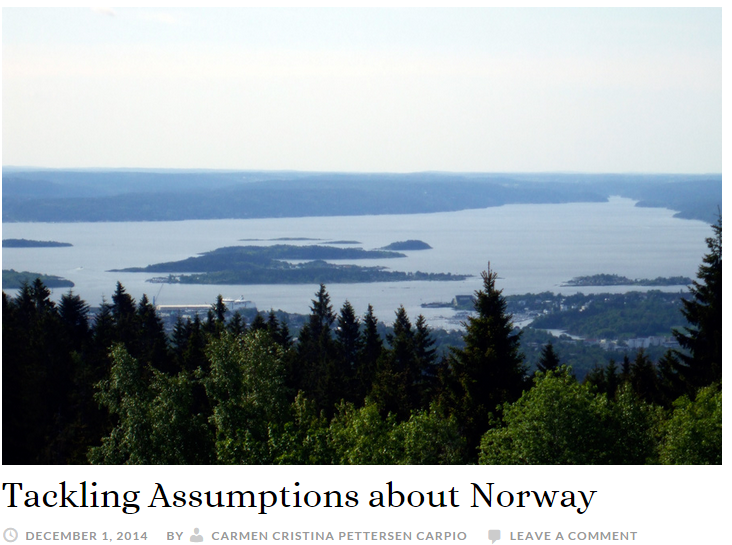 ---
Adopting new habits in Norway, Life in Norway, 6. november 2014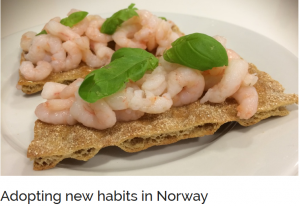 ---
The Challenge of Learning Norwegian,  lifeinnorway.net 3. oktober 2014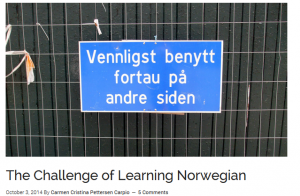 ---
From South America to Stavanger, lifeinnorway.net 16. august 2014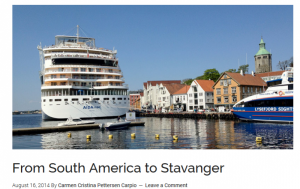 ---
A Local's Guide to Ecuador, by passportsandpamplemousse 19. februar 2014.
---
Travel Bloggers  Share Their Most Romantic Destinations for Valentine's Day by 
The Traveluster. Februar 2014

---
Active living, Norway ved Inn Expats, Januar 2014

---
Top Reasons to Visit Ecuador ved Living That, September 2013
Ikke bare drøm. Gjør det til virkelighet!

Planlegg Sør-Amerika-reisen med en lokal!
Save
Save
Save
Save
Save
Save
Save
Save
Save
Save
Save
Save