Yasuní  National Park- Top flora and fauna hotspot in the world
I could have written several pages about all the different exciting activities available at Yasuni National Park. I will keep it short though and will give you an inspiring glimpse into one of the most wonderful places I have visited so far in South America.
Yasuní is a UNESCO Biosphere Reserve with 2,426.281 acres where flora and fauna have been preserved since the Pleistocene.
According to UNESCO, there are 2300 trees and bushes, 500 bird species and 200 other animals found here. Yasuní is one of the most diverse places on earth, with some unparalleled biological richness.
The special location in the Equator, the Andes and the Amazon Rainforest make this a unique place when it comes to diversity. "Considered together, the Yasuní herpetofauna—271 species of amphibians and reptiles—is the most diverse assemblage ever documented on a landscape scale" Plos.org
If you are in South America I would love to see your pictures.
How to get to Yasuni
Our journey to Yasuní, located in the Amazon jungle starts at Coca. You can get to Coca by car or by air.(Flight Quito/Coca/Quito)  The city is often known as the oil capital of Ecuador and is the place where all tours to the different lodges starts.
We got on board a motorized modern canoe and travelled for 2,5 hours along the wide Napo river, an affluent of the Amazonas river until we arrived to Yasuni Kichwa Ecolodge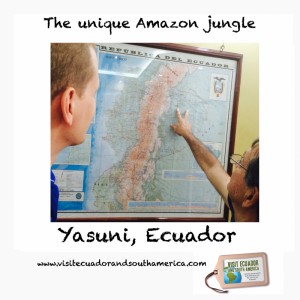 And so, we followed the footsteps of explorer Francisco de Orellana, who was in search of the "El Dorado" filled with gold, cinnamon, minerals and precious stones in 1541. We are in search of what is nowadays el dorado for biodiversity.
From the start we are aware of the thick lush green forest that surrounds us all along the way, biodiversity meets the eyes.
During our visit we got to participate in different activities and nature walks in order to see, taste, feel, listen and smell all the plentiful diversity in the area.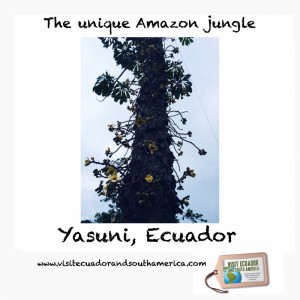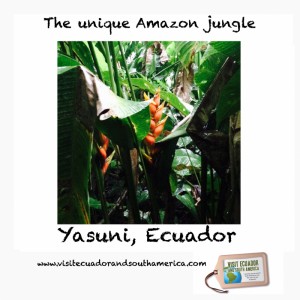 Where to stay
There is a good selection of lodges and areas to visit, depending on budget, days, activities, if you want to support the local community, experience healing ancestral ceremonies with natural plants from the jungle and much more.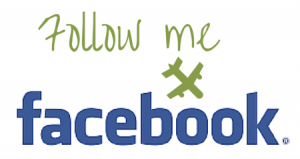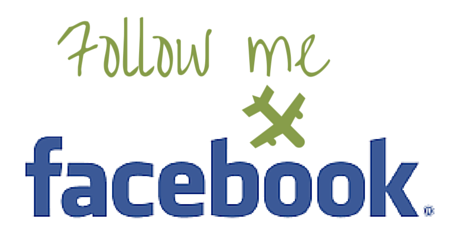 I recommend you to stay at Yasuní Kichwa Ecolodge, in what is known as community tourism. It will not only allow you to collaborate in the development of the community, but also to explore Yasuní.
Witness some of the amazing places on earth! Yasuni is an incredible hotspot for biodiversity in the Amazon rainforest, a UNESCO Biosphere Reserve.
Go ahead and help the community by booking a unique experience, at Yasuni Kichwa Ecolodge
Something to look forward to…
 This trip will please nature lovers and will create awareness in the importance of taking care of our environment among those who have had less contact with nature in countries where it is not as easy to reach.
Enjoy this short video with the highlights of Yasuni National Park in the Amazon Rainforest of Ecuador:
What to bring
– A camera and binoculars
If you have a SLR camera with you that day and would like to take plenty of photos from all angles and avoid it from getting wet,  get a Professional Rain Cover for Large DSLR Cameras  or you risk it getting your camera damaged. 
– Sunscreen, Insect repellent, light pants, t-shirts, long sleeves for night hikes, couple of shorts, flash Light with enough batteries for 4 or 5 days, cap, sunglasses, plastic bags big enough for your back pack, sandals (flip flops or water shoes), water bottle, small first aid kit.
Yasuní is a hotspot for biodiversity in the Amazon rainforest, that you should not miss!
Planning a trip there soon?  Comment below or send me an email, I can help you with more tips.
PIN IT FOR LATER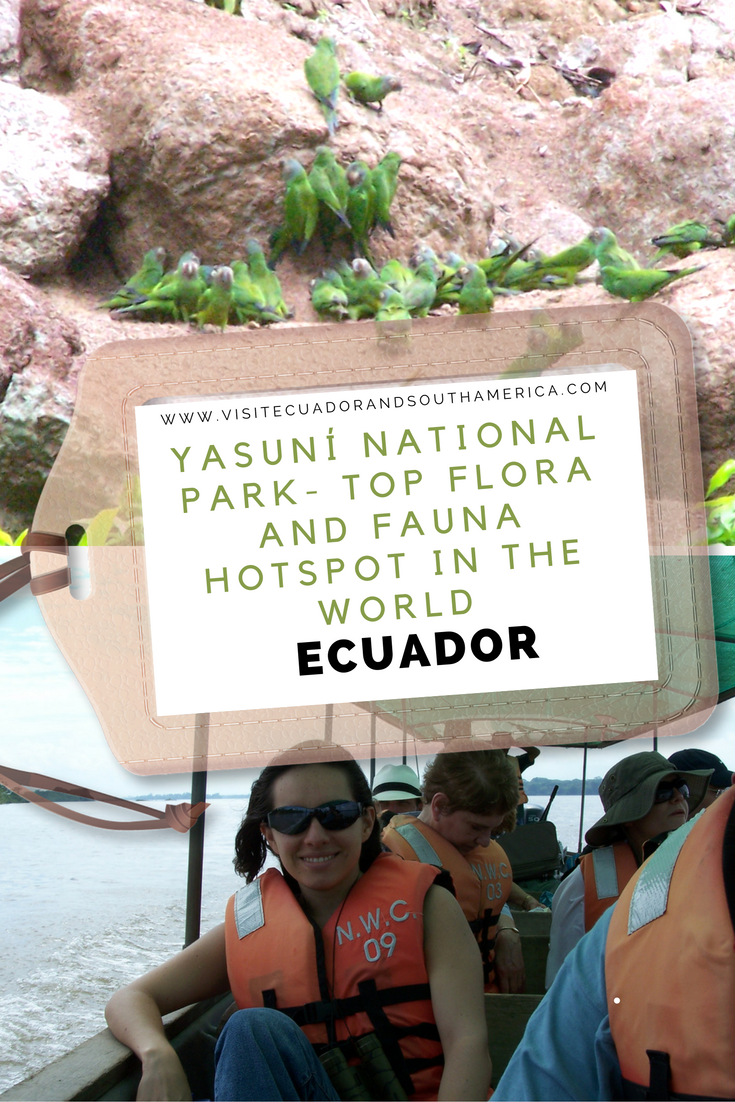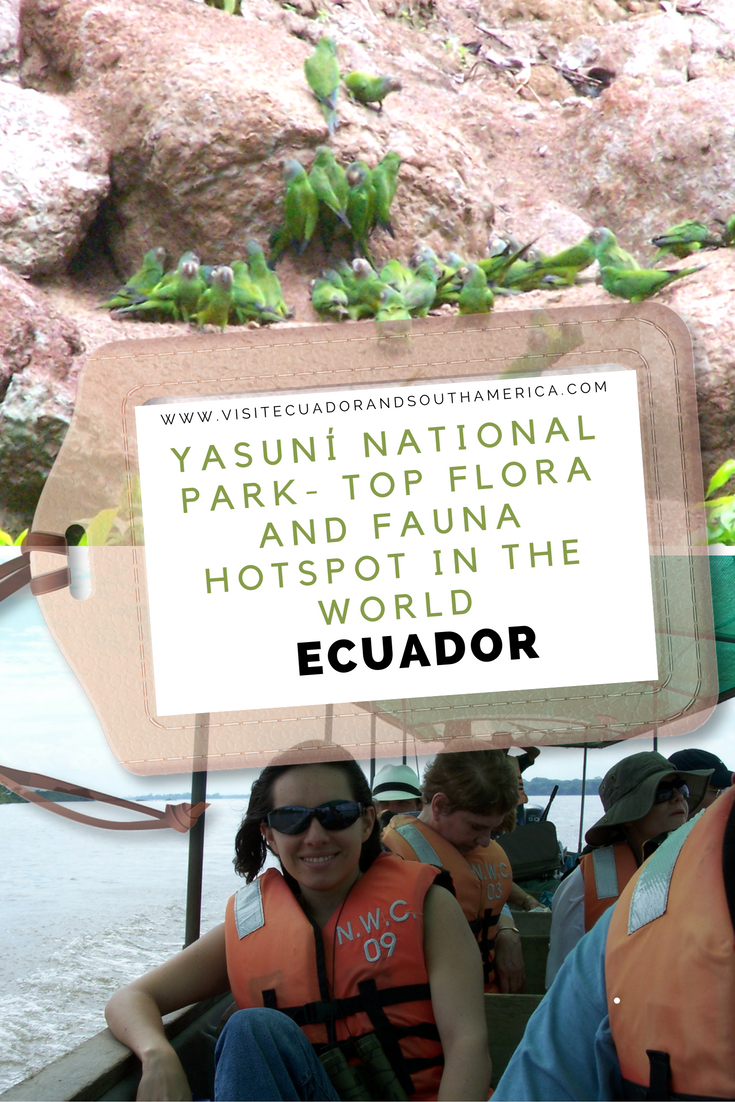 If you want more in-depth information and also a guide that you can bring along during your trip, I recommend the travel guide Lonely Planet Ecuador & the Galapagos Islands
.
This is a great source of information and tips, maps and all you need if you plan on visiting Ecuador. I personally like the option of having a hard copy version where I can take notes and have at hand.
Don´t just dream it, make it happen. Plan your South American trip with a local!
Take a look at this list of travel resources to plan your trip and travel in South America.
Day dreaming about your trip to South America? Order here your Free Ebook, I share with you some useful tips & resources for a memorable trip!
I invite you to follow me on Facebook, Twitter, Pinterest and Instagram. In addition you can subscribe on YouTube.
You can also send an email to get help planning your trip: info(at) visitecuadorandsouthamerica(dot)com
Save
Save
Save
Save