Reasons to visit The Secret Garden Cotopaxi in Ecuador.
Whether you are looking for some days enjoying the view of the impressive Cotopaxi volcano or want to spend the night in some cozy hobbit homes, The Secret Garden Cotopaxi is the place you ought to visit.
We want to share some of the highlights of this traditional lodge perched in the Andes highlands of Ecuador.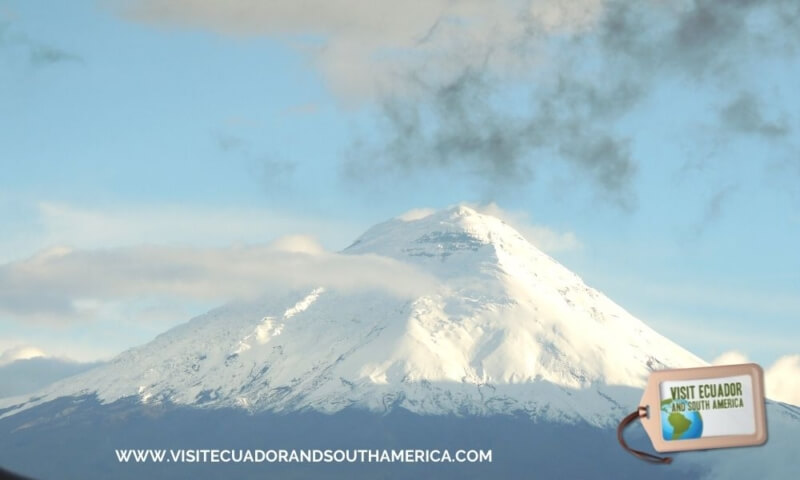 About The Secret Garden Cotopaxi
The Secret Garden Cotopaxi is, as its owners nicely describe it, "a beautiful traditional lodge made of mud bricks and thatched roof, it's an eco-friendly self-sufficiency project, it's great homegrown herbs and spices, with exquisite home-style food,  it's considered an adventure center, and it's a relaxation center."
With some gorgeous scenery surrounding The Secret Garden Cotopaxi, and delicious homemade food, we spent 2 nights in our cozy hobbit home.
Now, we want to share with you some of the reasons why you should definitely consider visiting his
Reason 1
Awe-inspiring views!
Nestled in the Andes highlands of Ecuador, the Secret Garden has an idyllic location at the top of a hill, with breathtaking views towards the Cotopaxi volcano and scenic natural surroundings.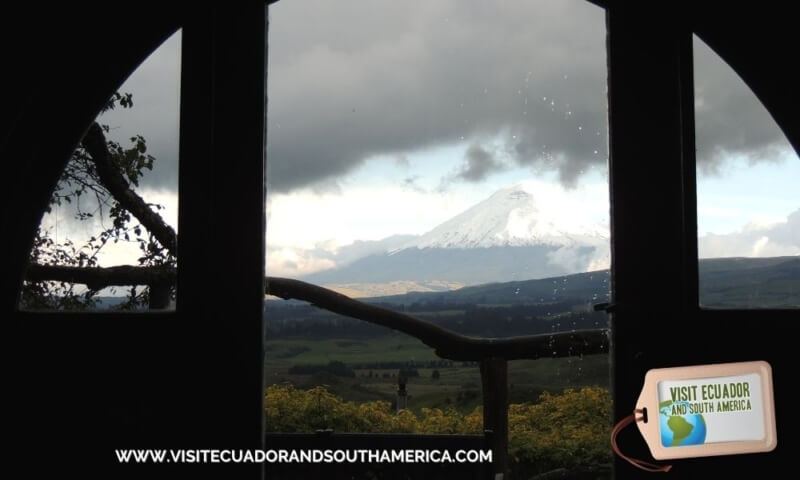 Reason 2
Cozy tiny hobbit homes
For us, this was one of the highlights of this place. We wanted to spend the night in a hobbit home buried into the side of the mountain and being able to wake up to the stunning Cotopaxi volcano.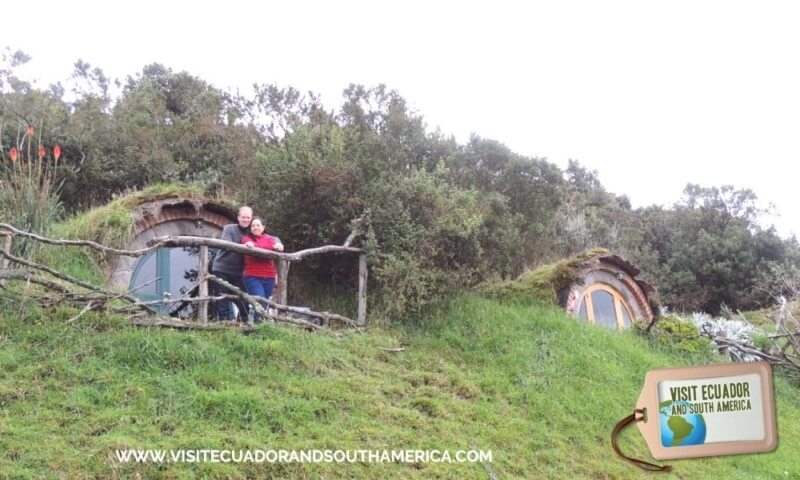 We loved spending the nights in our little cozy and comfortable hobbit home, taking time to read, being present at the moment looking at Cotopaxi volcano, and appreciate all the good things in life.
There are other accommodation options, ranging from what they call birdhouses to private cabins.
Reason 3
Idyllic flora and fauna
The Secret Garden Cotopaxi area is perfect for a stroll while admiring llamas and hummingbirds.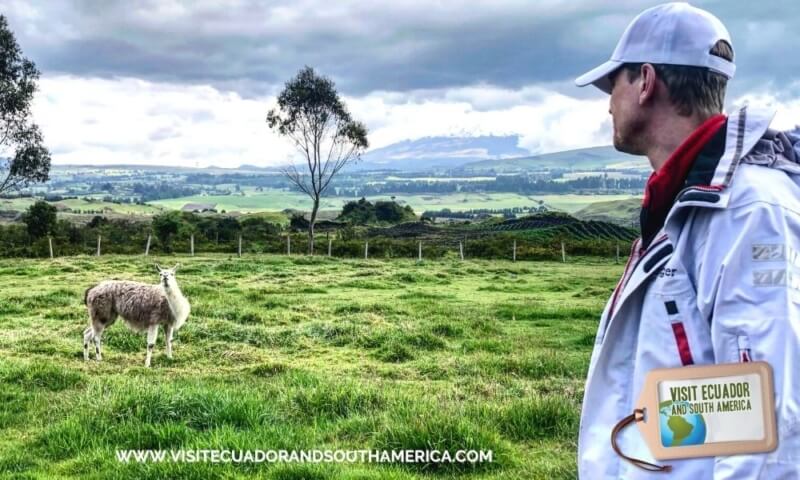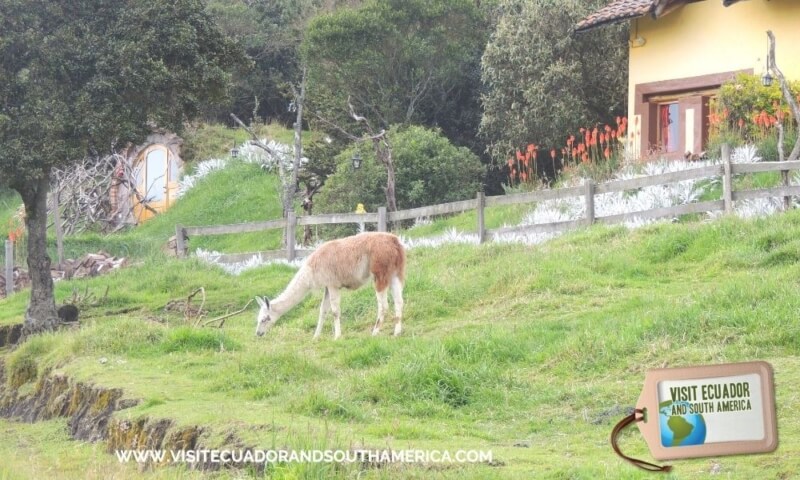 Reason 4
Ready to enjoy!
The packages they offer include meals, snacks, and excursions… so guests can go and recharge.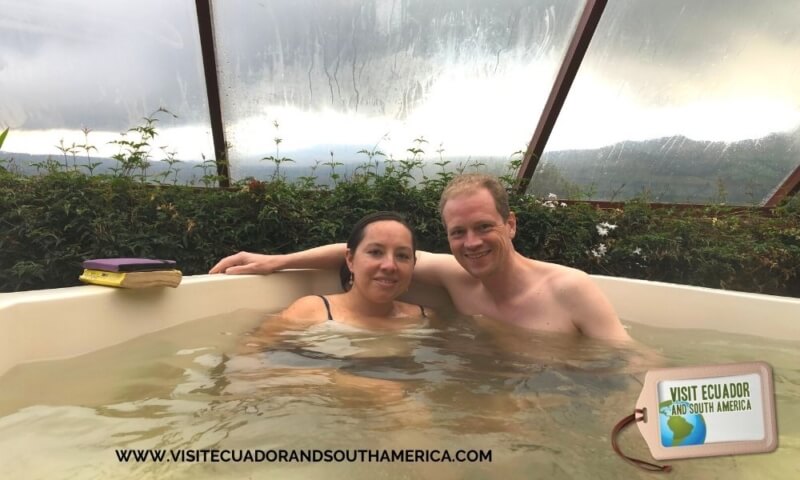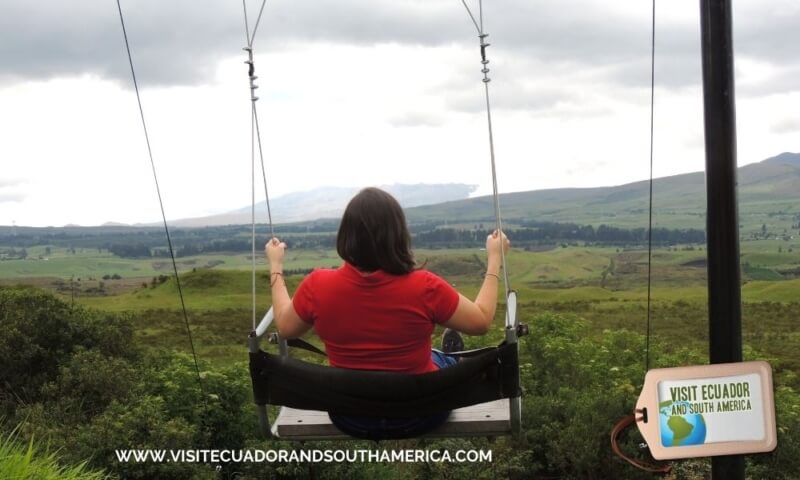 Reason 5
Nice food and friendly staff
They offered home-cooked tasty food every day, and you could see the care cooks took in the kitchen while preparing the meals, which was really nice. I have to mention that they all went above and beyond to adapt their menus to create some delicious dishes that I could eat without going off my keto diet.
They also have cold and hot water, infusions, and coffee available all day in the main area.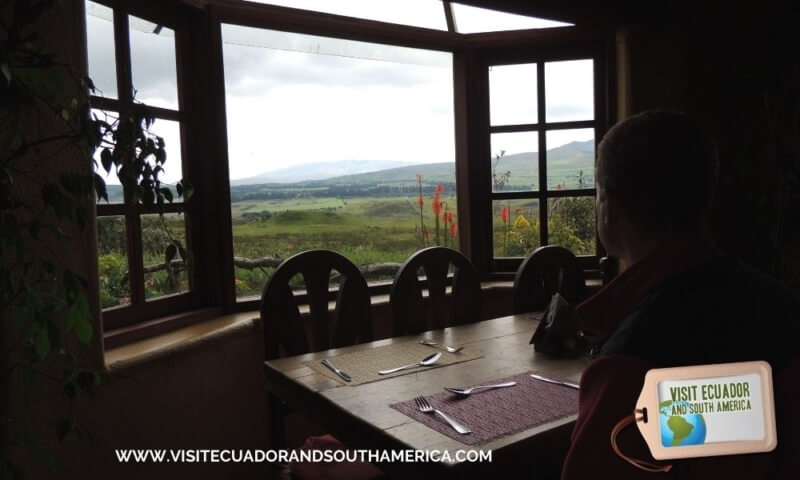 Reason 6
Hikes, excursions, and waterfalls
Whether you want to join the excursion part of the package or choose to go wandering around as we did, there are beautiful areas to explore and waterfalls to visit near the Secret Garden Cotopaxi.

In addition, their common areas are cozy and comfortable, with candles and fires, hammocks and books to borrow. Perfect for unwinding and enjoying the pure air and the relaxed atmosphere.
Also, note that the bathroom in some of the accommodation options is outside, and it can be very chilly walking there at night.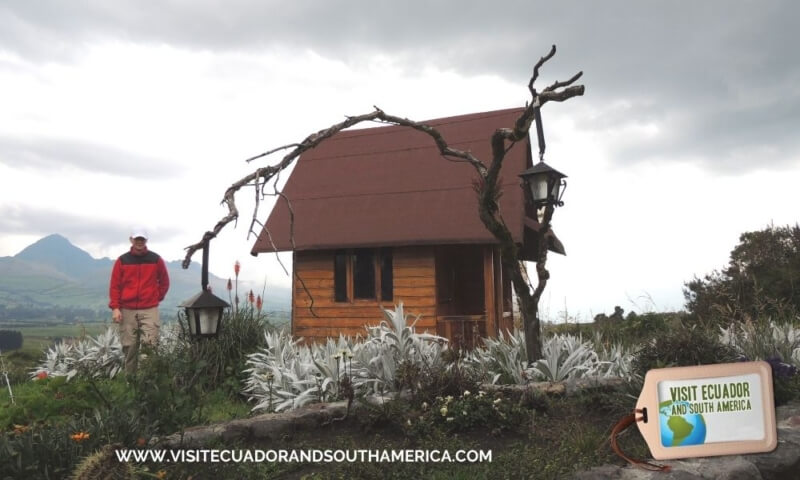 How to get there
If you are driving all the way.
From Machachi:
Take the road to Pedregal and follow all the signs that say "Santa Ana" until you reach the fork. At the fork, turn left, and you will see the Secret Garden signs on your left side (don't turn just yet, still 200 meters to go). The first entrance is another hacienda, drive a little further, and you will see the entrance to their path. It is a green metallic door.
The last leg of the trip to the hostel is a little rocky, so drive carefully/slowly. and be extra careful if it rains.
If you would rather leave your car in Machachi or arrange a transfer, contact them directly.
What to bring
To fully enjoy your stay:
Sunglasses, sunblock, and a hat; since you will be outdoors for long periods of time, remember that the equatorial sun is strong.
Warm or woolen clothes, because it can get cold, especially at night.
A rain jacket and perhaps a pair of rain pants. The lodge will provide you with rubber boots, so throw in an extra pair of warm socks.
Warm pajamas.
If you can, a water bottle can help nature and the environment while you stay hydrated.
Even though you might feel cold at the start of the day, you will quickly get warm during the walks, so dress in layers.
Conclusion:
If you are looking for the perfect weekend getaway from Quito, to enjoy some peace while you get some hygge, we can recommend this place.
We enjoyed the experience, and it was a perfect destination for us to unwind and recharge our batteries before heading back to the city and our daily routines.
You must book ahead of time online http://secretgardencotopaxi.com/, they have a booking option and get support from management to know if they have any special package or offer and if you need transportation.
Editors Disclosure: I was a guest of The Secret Garden Cotopaxi. As always, all opinions expressed here are entirely my own and based on my personal experience.
If you found this page helpful, I would appreciate it if you would pin, share or tweet it on any social media platforms you use! Every little bit will help fund our travels and continue to bring great content to our site!
Planning a trip soon?  Comment below or send me an email. I can help you plan your trip.
PIN IT FOR LATER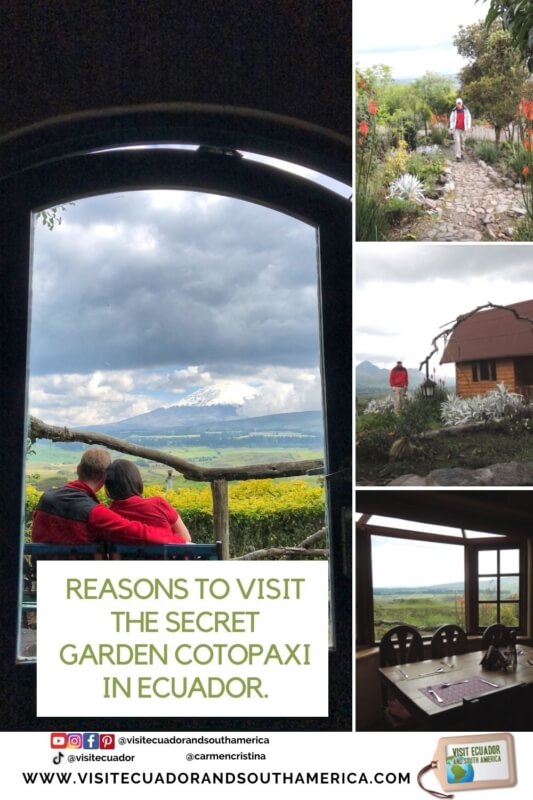 If you want more in-depth information and a guide that you can bring along during your trip, I recommend the travel guide Lonely Planet Ecuador & the Galapagos Islands. This is a great source of information and tips, maps, and all you need if you plan on visiting Ecuador. I personally like the option of having a hard copy version where I can take notes and have them at hand.
Don´t just dream it. Make it happen. Plan your South American trip with a local!
Take a look at this list of travel resources to plan your trip and travel in South America. Daydreaming about your trip to South America? Order here your Free Ebook. I share with you some useful tips & resources for a memorable trip! I invite you to follow me on Facebook, Twitter, Pinterest, and Instagram. In addition, you can subscribe to YouTube. You can also send an email to get help planning your trip: info(at) visitecuadorandsouthamerica(dot)com.