Istanbul, the perfect getaway destination!
With dramatic architecture and 2500 years of history, the reasons to visit this vibrant city abound.
But first, I want to share with you this website. It is perfect to find & book tours in Istanbul.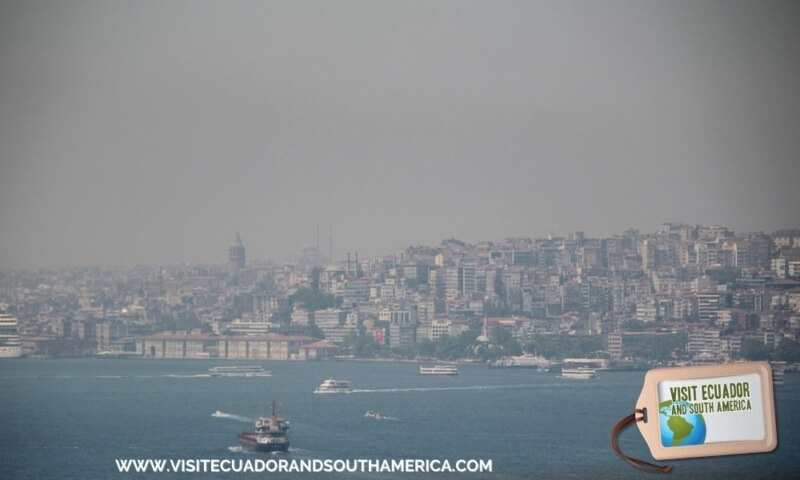 About Istanbul
Istanbul defines the word metropolis! With more than 13 million inhabitants, the city is one of the biggest in the world and the only one located both in Europe and Asia. 
This is a melting pot of cultures. Istanbul has lots of history, as it has been part of four empires: the Roman, the Byzantine, the Roman, and the Ottoman.
With over 2500 years of history, Istanbul was the capital to 3 world empires and was first-named Byzantine, then Constantinople, and nowadays Istanbul. 
We decided to stay at a hotel located in the old town and the European side of Istanbul.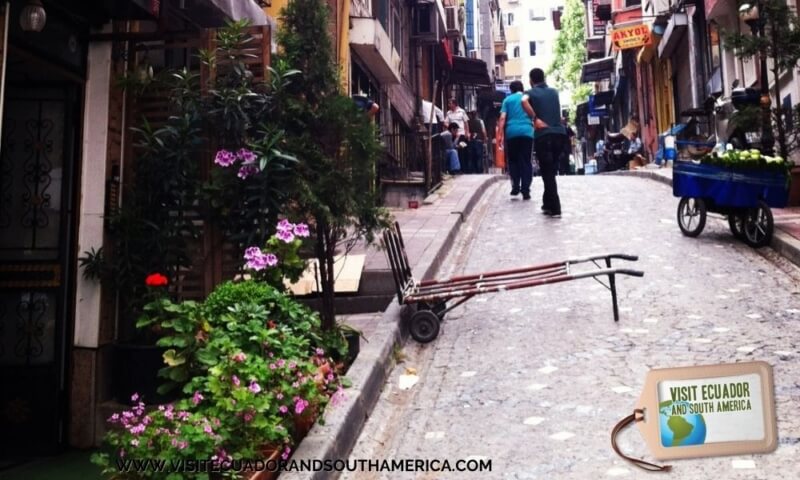 Grand Bazaar
The biggest indoor market in Istanbul is the Grand Bazaar. 
As you stroll through all the sections, you will find a delightful selection of spices, take in a myriad of colors, and enjoy wonderful aromas.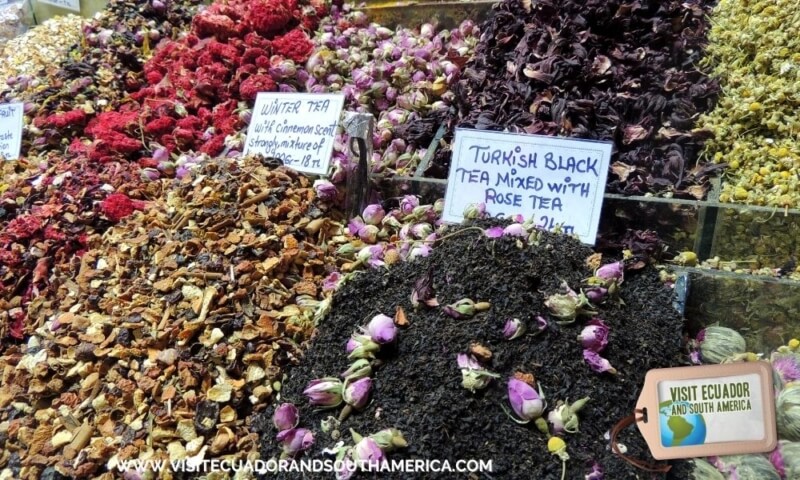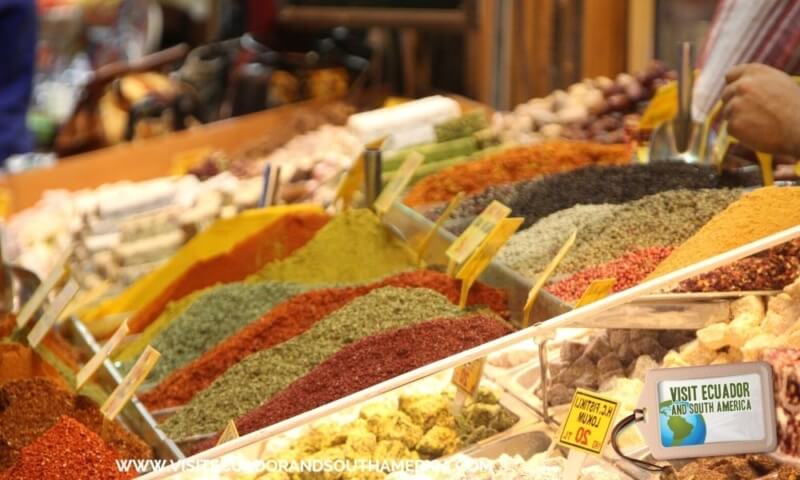 There's a wide range of stores offering all kinds of products. To name a few: pashmina scarves, carpets, jewelry, spices, and souvenirs. Take your time to explore it, and don't buy at the first store you stop at. The prices are not fixed, so you need to bargain.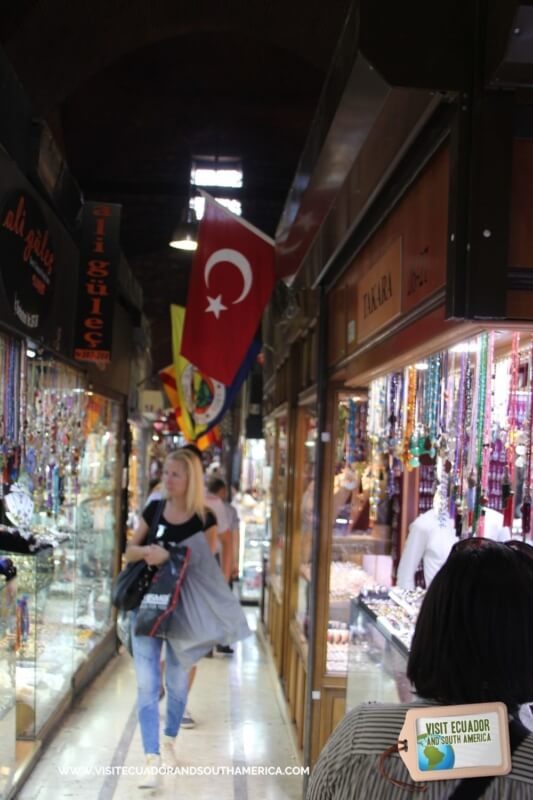 We stopped in the middle of the market, where there is a nice small area full of cafés, and got some Turkish warm tea.  This is definitely a wonderful way to experience the place and some of the local gastronomy. 
The Grand Bazaar tea options that we can recommend are made from pomegranate and orange, and the second kind is called salheb and is tea with milk and cinnamon as the main ingredients.
In the meantime, we were being filmed by a local tv channel.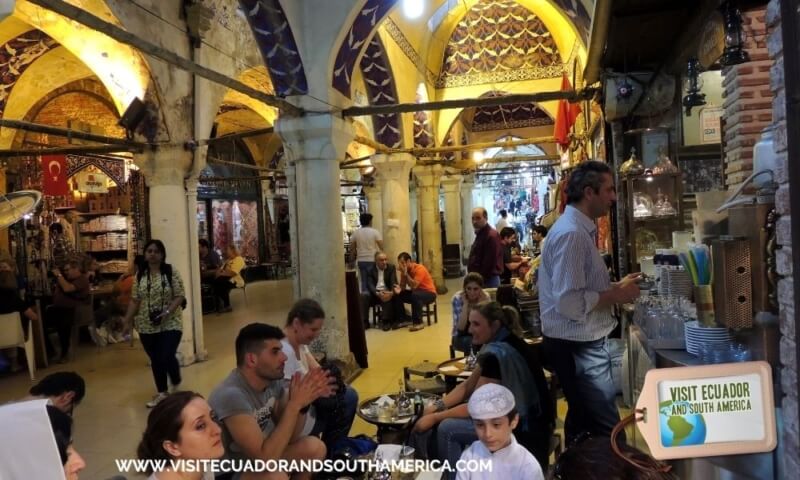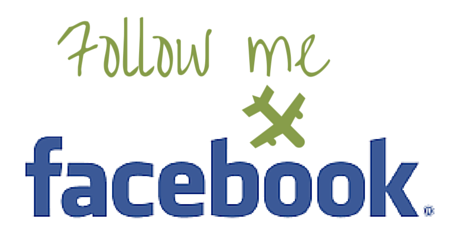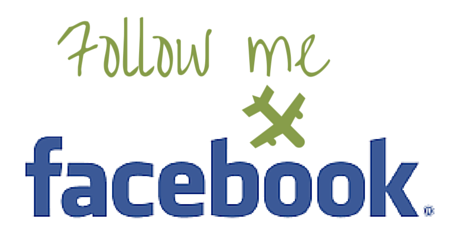 Suleymaniye mosque
The Suleymaniye mosque, built by architect Sinan is b
elieved to be the largest architectural complex created in the Ottoman Empire.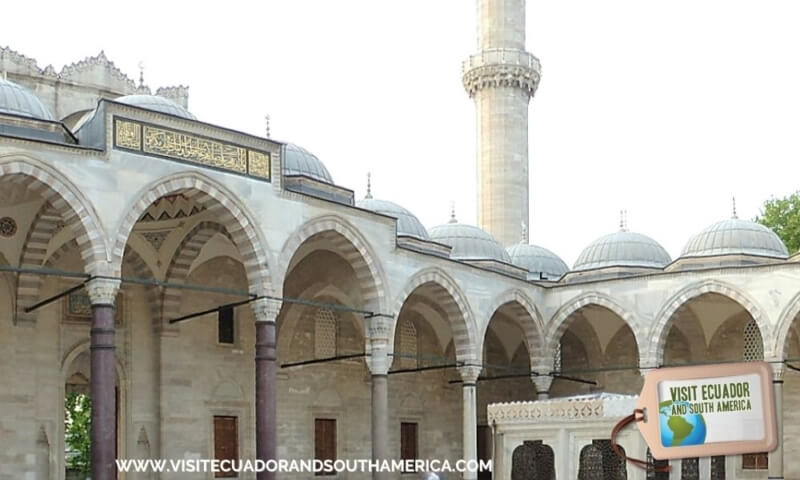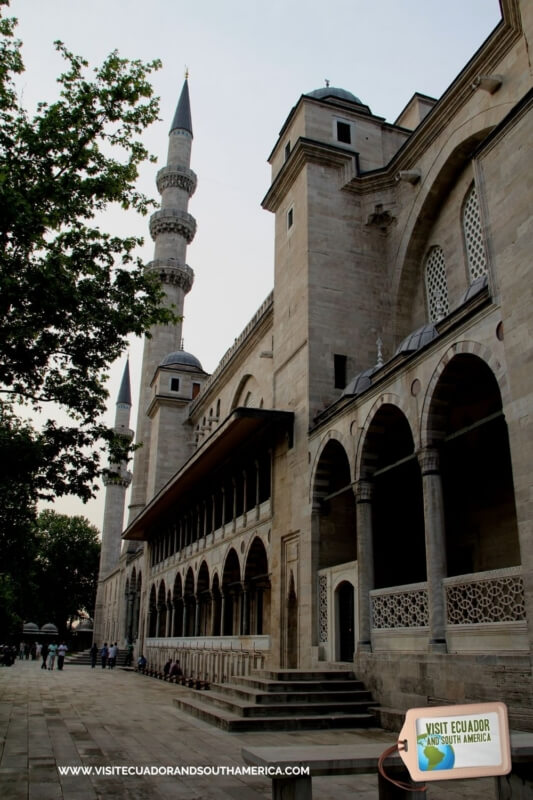 We couldn't enter the Blue mosque we have to get back, it was closed for prayers. 
While we were on our way from there to Hagia Sophia, I saw a familiar face among 2 million tourists and the 13 million inhabitants.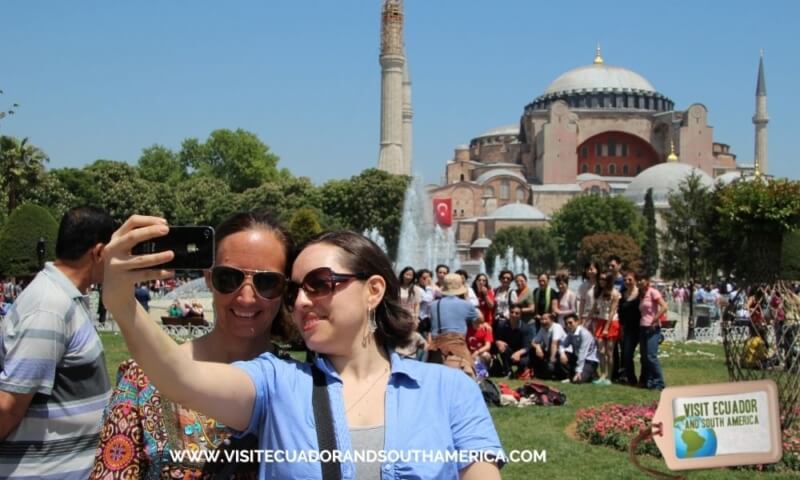 Hagia Sophia
Hagia Sophia or the Holy wisdom is the best representation of Byzantine architecture and was built-in 532 by emperor Justinian as a church. It was later that it was converted into a mosque with the Ottoman Turks, when all the Islamic decor came into place, including the 4 minarets. 
Among some of the incredible features in this Wonder of the World, we have the 30 million gold tiles and a breathtaking site in Old Istanbul.
I first heard from it in school when learning about the Roman Empire. And then in my last year of high school, we had a subject taught in English, History of Art, where I was completely taken by the history behind Hagia Sophia.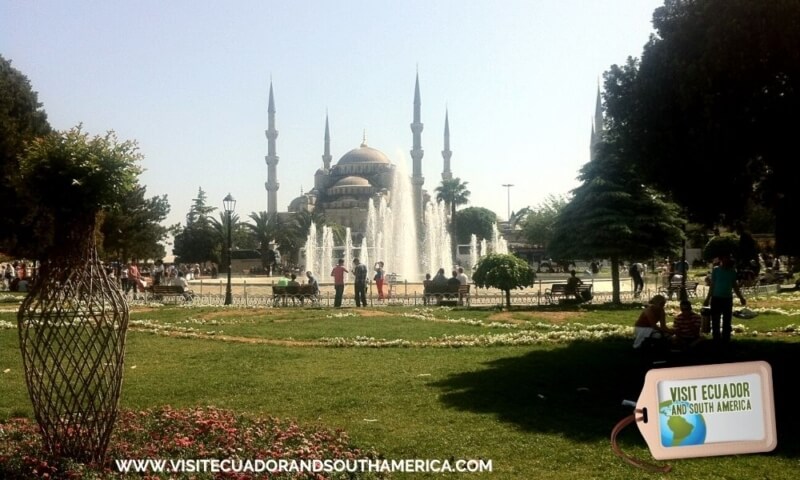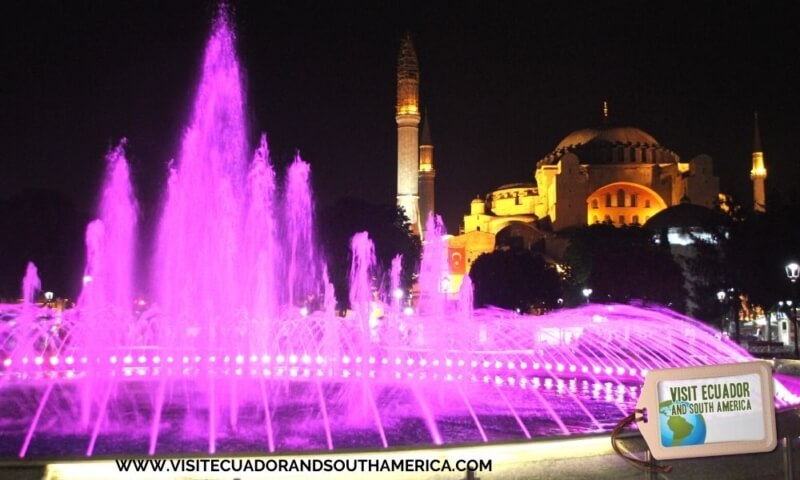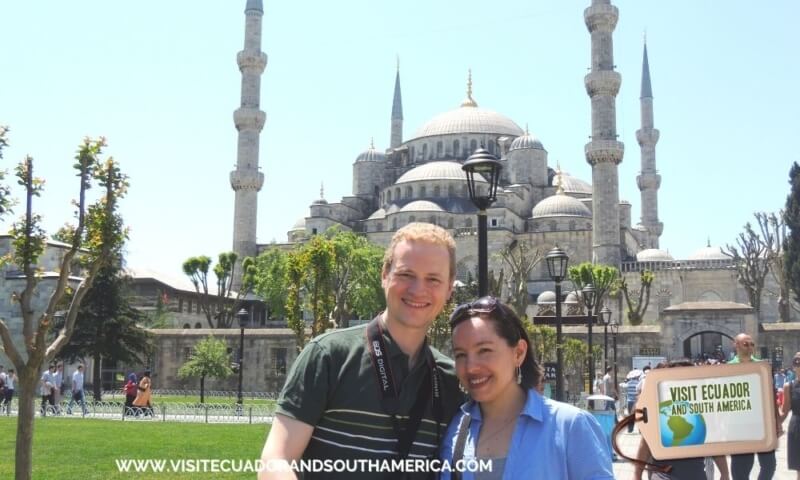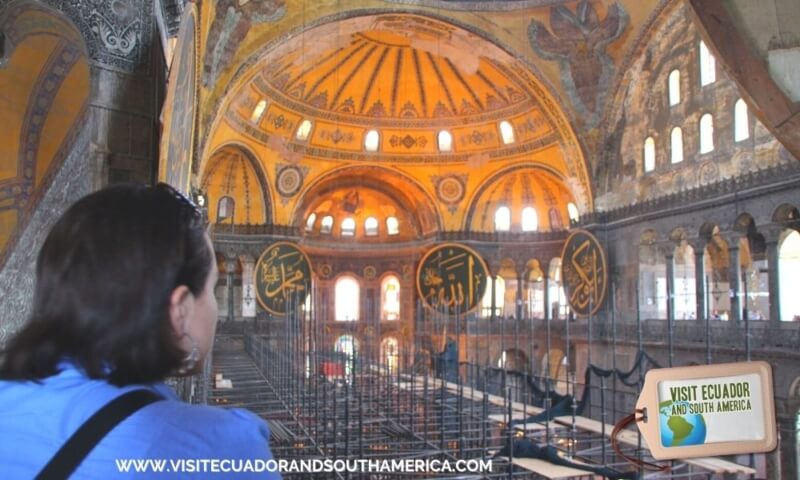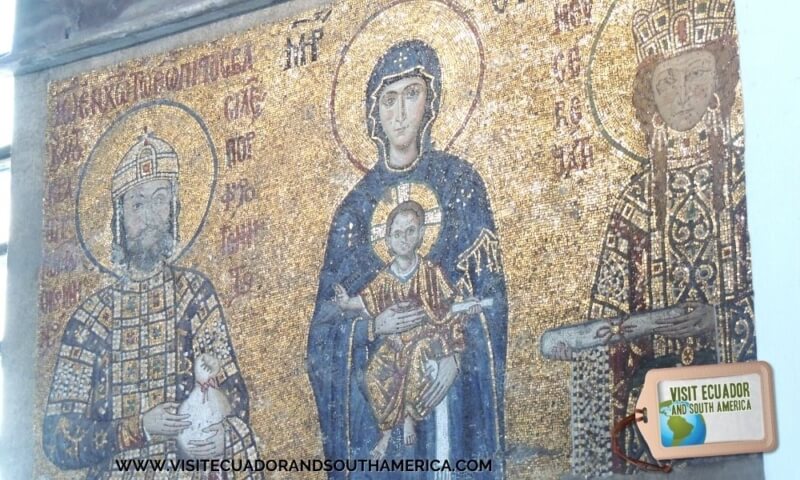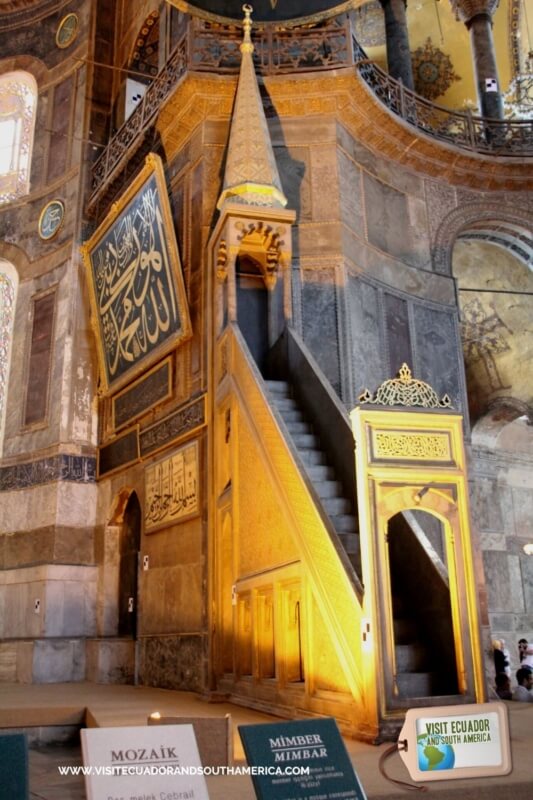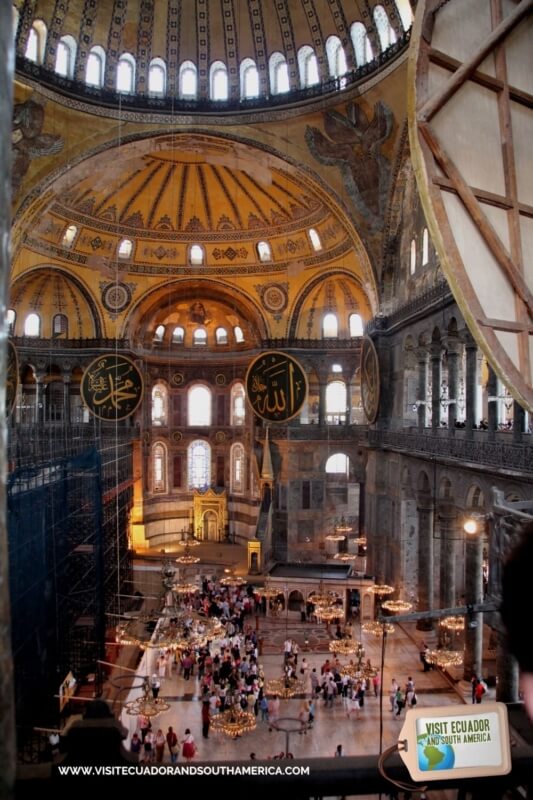 Blue Mosque 
After a good two hours exploring and admiring both floors in Hagia Sophia with an audio guide tour. We headed to the Blue Mosque. Here the lines were not as long, and at the entrance, we received plastic bags to carry around our shoes in order to enter barefoot. All wearing shorts got long pieces of fabric to cover their legs and we (women) got some fabric to cover our hair. 
As you enter the interior covered in blue tiles you are immediately mesmerized by the beauty in the interior of the Blue Mosque. The most prominent feature here as well as in Hagia Sophia was the dome.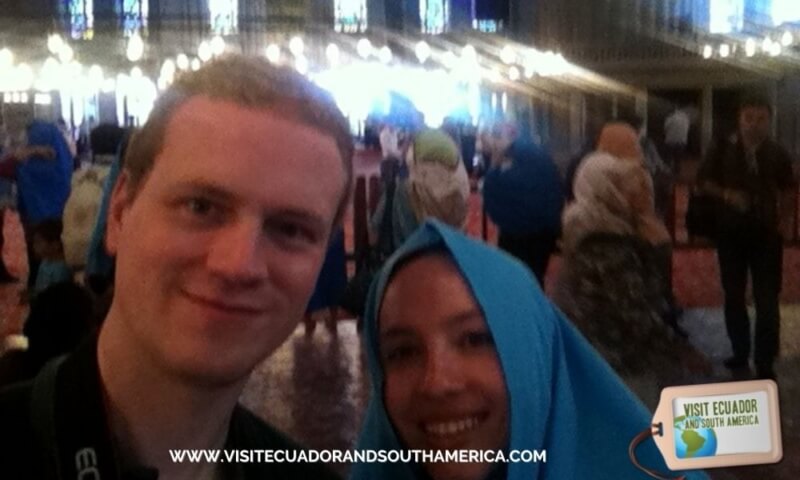 Istanbul is gigantic, so when we agreed on meeting my friend on the new part of the bridge, we had no idea that it would take us maybe an hour. While we crossed the bridge, it was quite interesting and entertaining to find a line of people with fishing poles catching sardines. 
Once on the other side, we located a nice restaurant offering an awe-inspiring view over the old town.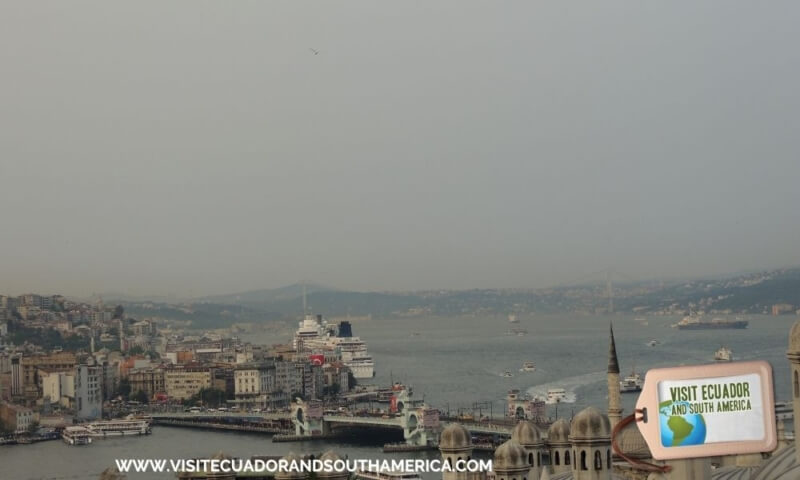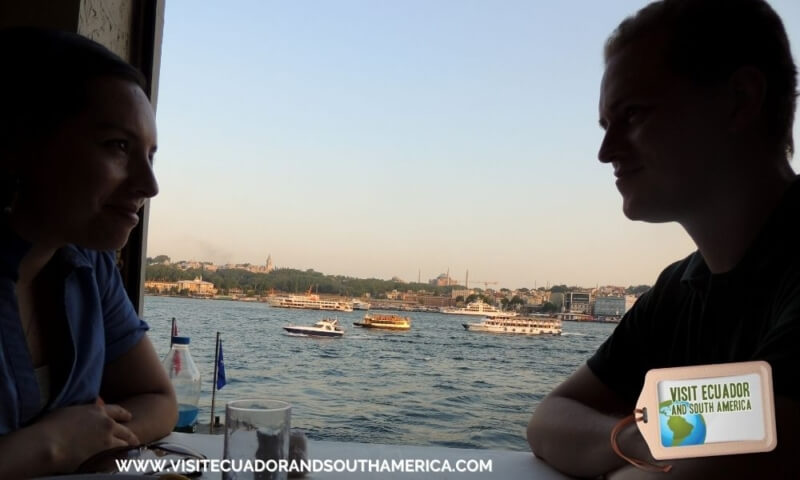 Galata Tower
If you have time, try to get to the top of the Galata Tower, a medieval watchtower that nowadays offers magnificent vistas of the Old town and surroundings.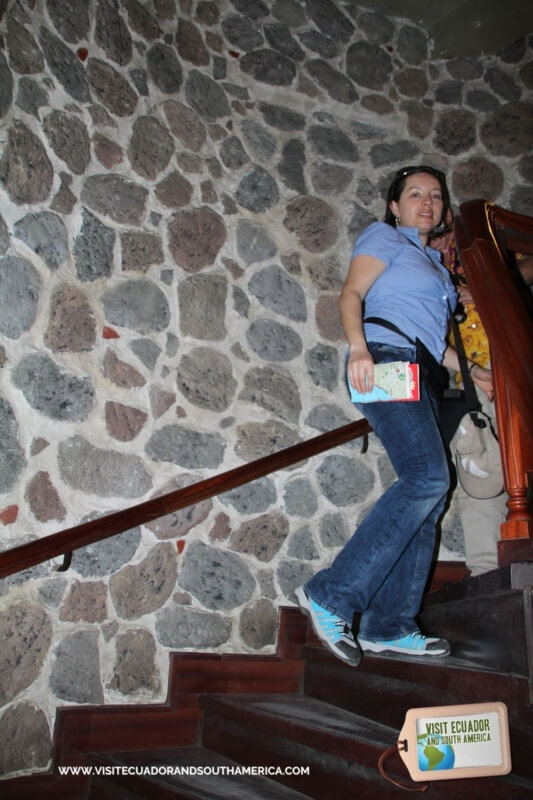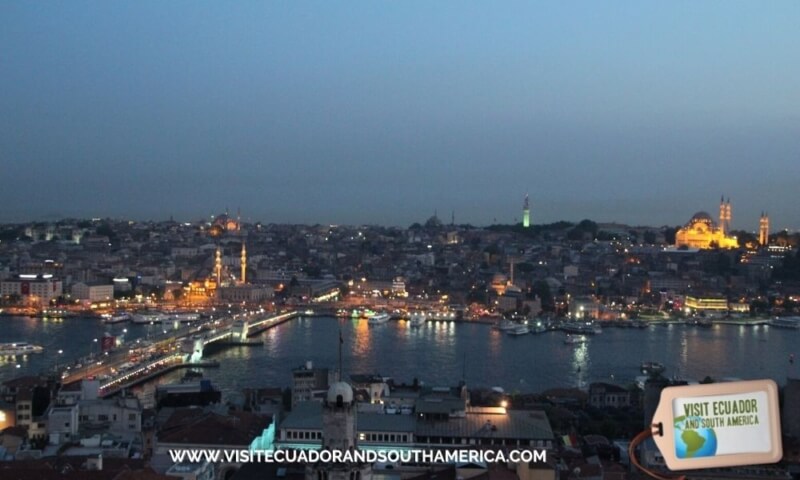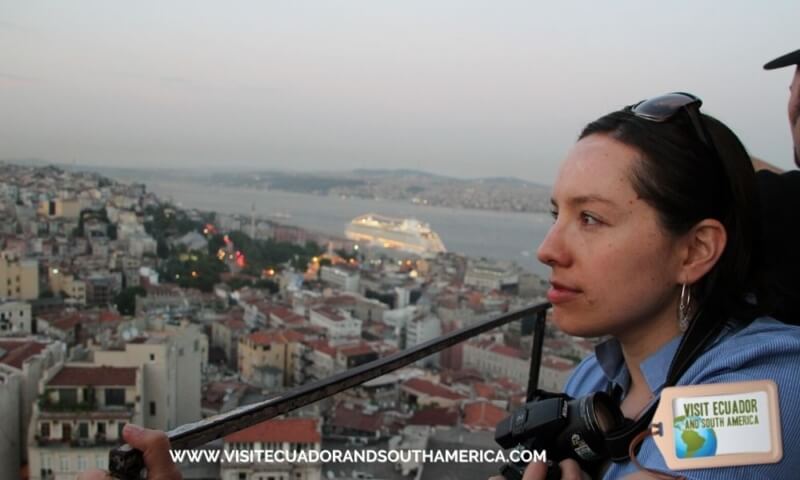 The Basilica Cistern
The basilica cistern, one of the many unique water systems built during the right of Emperor Justinianus, during the most prosperous period of the East Roman Empire. The sister is surrounded by a 4m. thick wall of brick and the mortar used in constructions is special and waterproof. The water reserved in the cistern was transported from the Belgrad forest which is 19 km. from the city. The Basilica Cistern is now an example of universal cultural heritage. 
This underground cistern has 12 rows of marble columns and can hold up to 100.000 tons of water.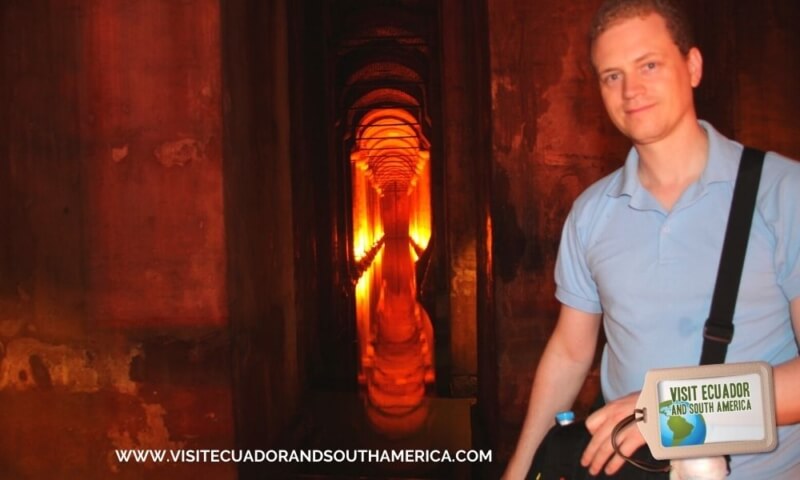 \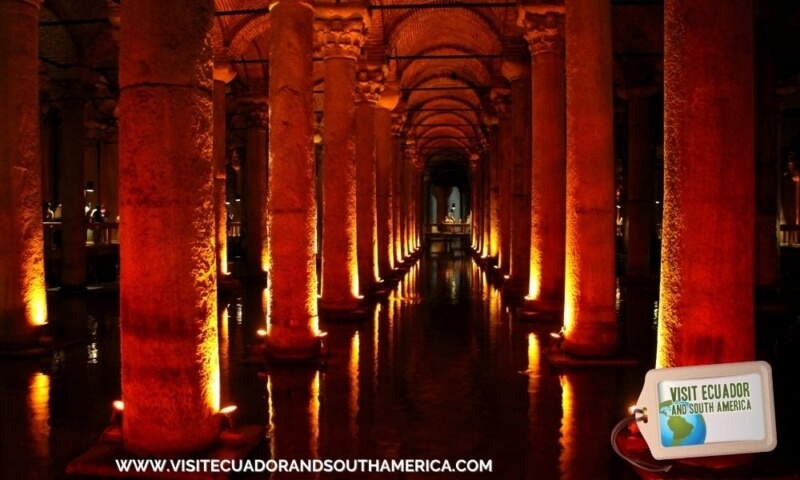 The museum of the history of technology and science on Islam 
A museum is really worth the visit! It was my brother who had been here several times who highly recommended that we visit this museum and we were not disappointed. 
The museum has a wide range of Information, sections with Information in 4 languages, many objects on display to illustrate the texts, and some multimedia screens explaining the major inventions of the Arabic-Islamic world, and that are the basis for the Latin western cultures. 
Science, astronomy, medicine, physics, optics, chemistry, ophthalmology, to name some of the areas covered in the museum exhibits.
Taksim
The cosmopolitan region, communications hub, and an important commercial, entertainment & shopping area
Taksim, is the center of the modern side. If you have time, make sure to take a stroll along Taksim's main street.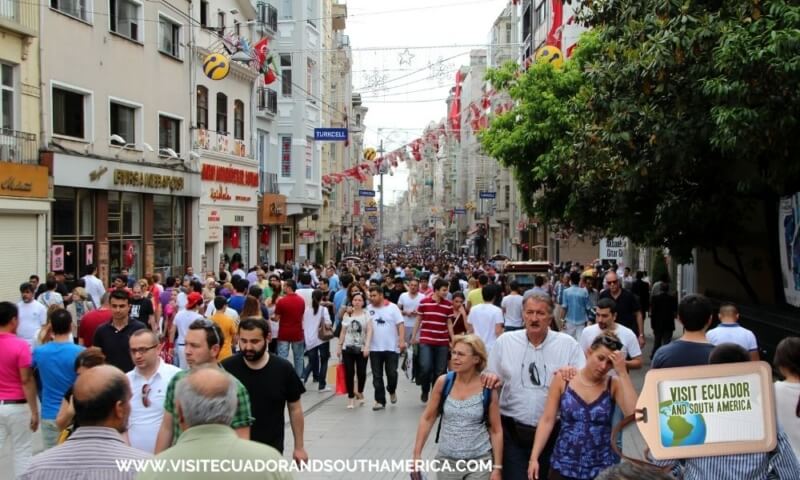 Late night, we met Andrea(the German friend I met first time in the Galápagos Islands in 2007, on a family trip while working in the tourism and Ecuador, and then in Quito a year later) and her parents for dinner at Galatelli Restaurant by the seaside on Karakoy side, a restaurant we found on Trip Advisor with a pretty good rating and offers excellent seafood, and is a spectacular vantage point.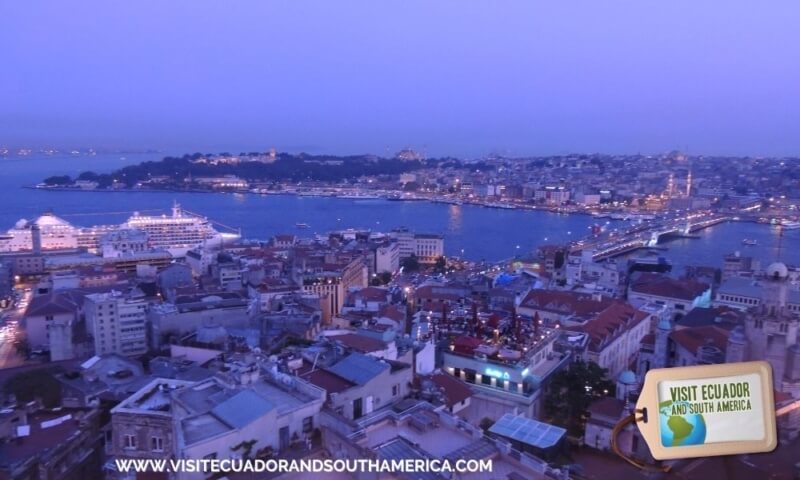 The Bosphorus
We decided to take a hop-on-hop-off bus that would take us everywhere, a choice we make in large cities, to see all the main sites and then just stop or visit the main ones for us. 
And this is one way to visit the Asian side of the Bosphorus in Istanbul,  which divides the European and Asian sides of the city.
Bosphorus is home to many non-Islamic groups such as Greeks, Armenians, Jews, and Italian merchants.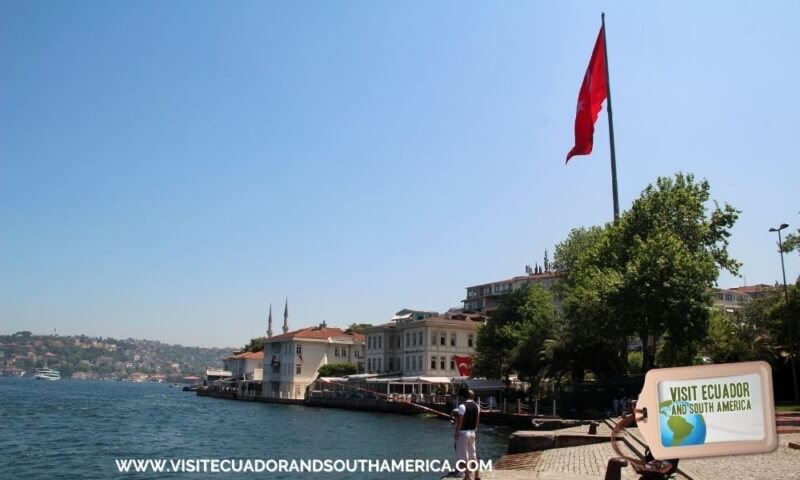 The Golden Horn and the Miniturk
We took the hop-on-hop-off bus direction the Golden Horn.
We stopped at the Miniturk, which reminded me of the miniature scale representations of main architectural sites in Holland, called Madurodam.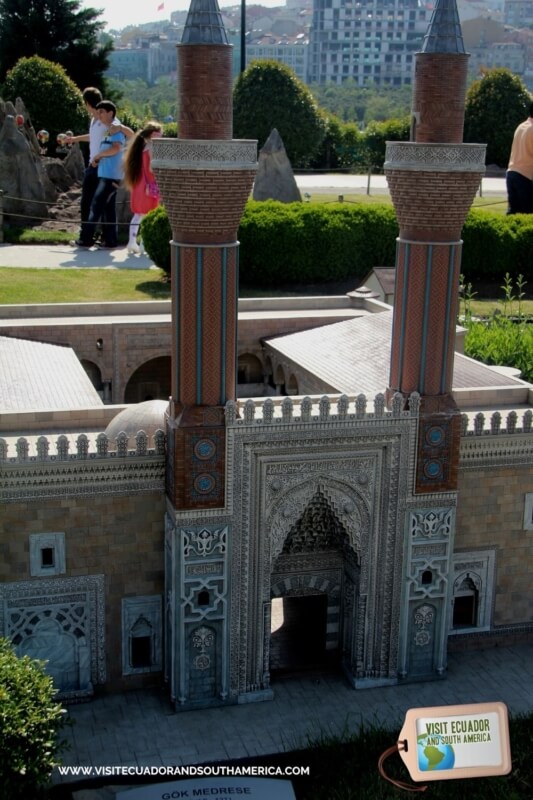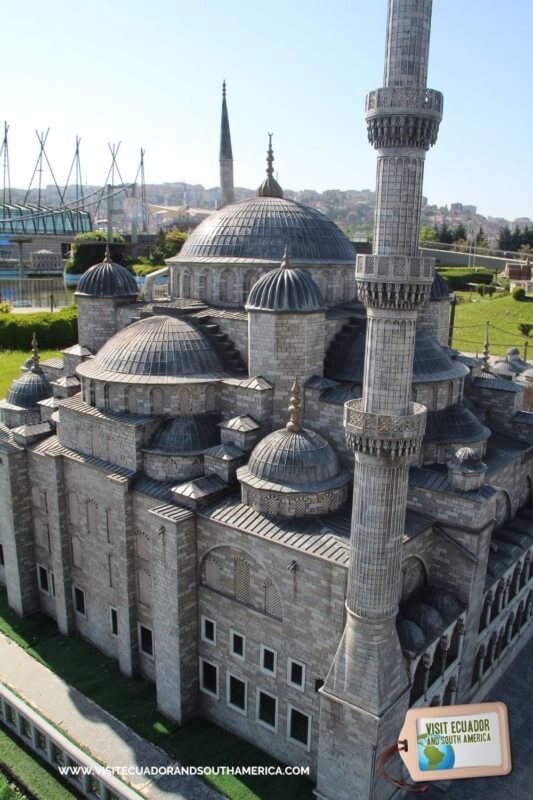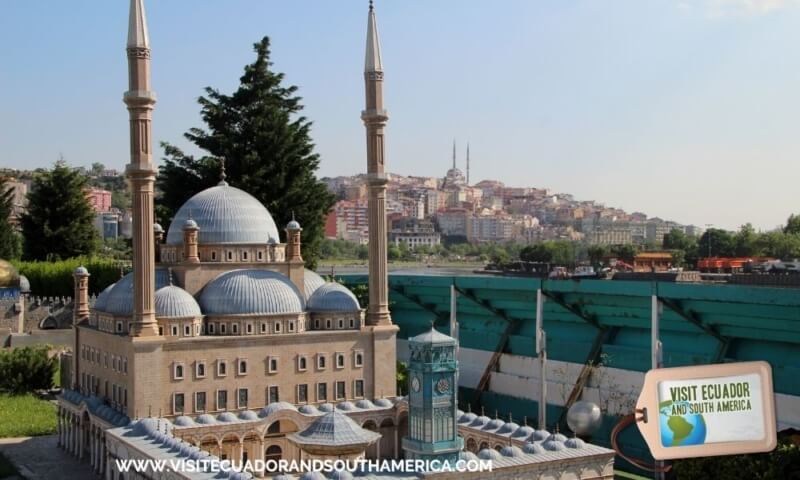 A view of two of the wonders of the world:
A site with natural springs and terraces of carbonate minerals left by the flowing water.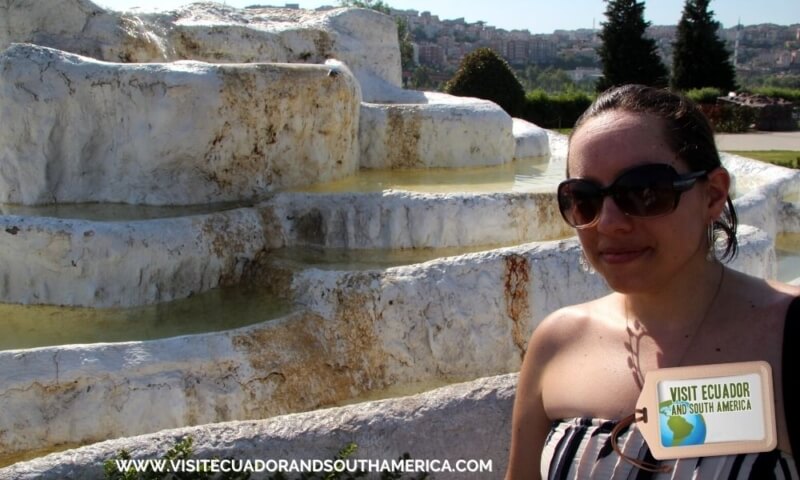 Another natural wonder, with fairy chimneys containing many hiding places for the Early Christians, has an incredible defense system. A place I would have loved to see real life, but most are planned with more time. 
Whirling Dervish ceremony
 At night we went to enjoy live Sufi music and the whirling dervish ceremony at a nice restaurant.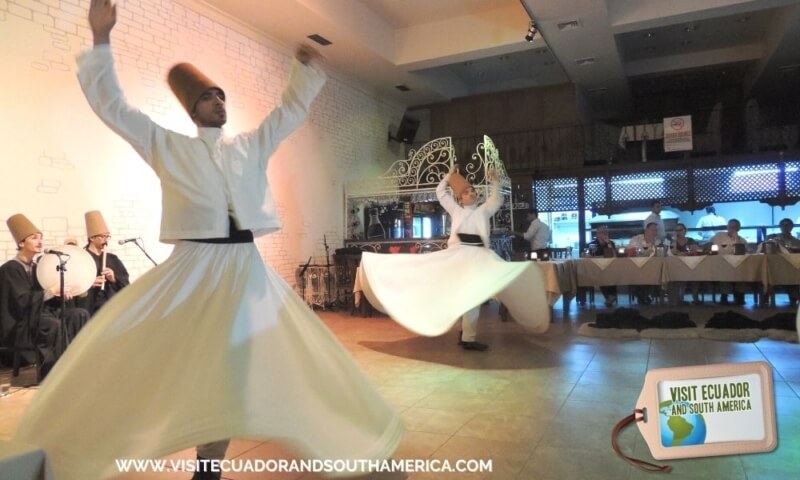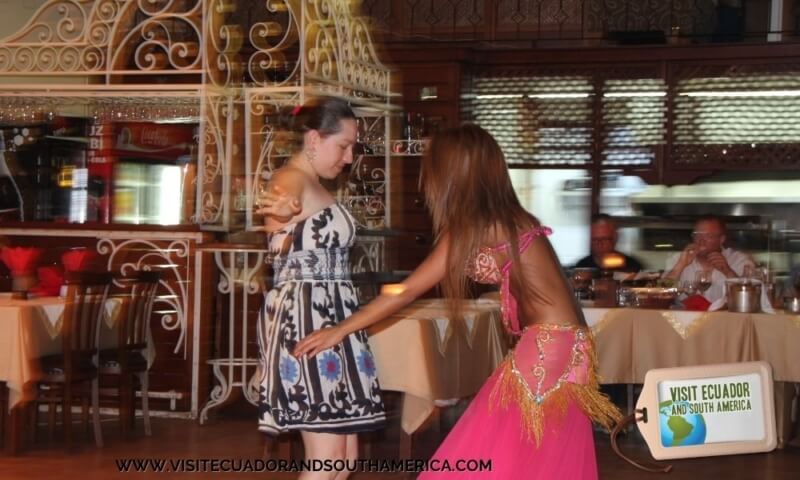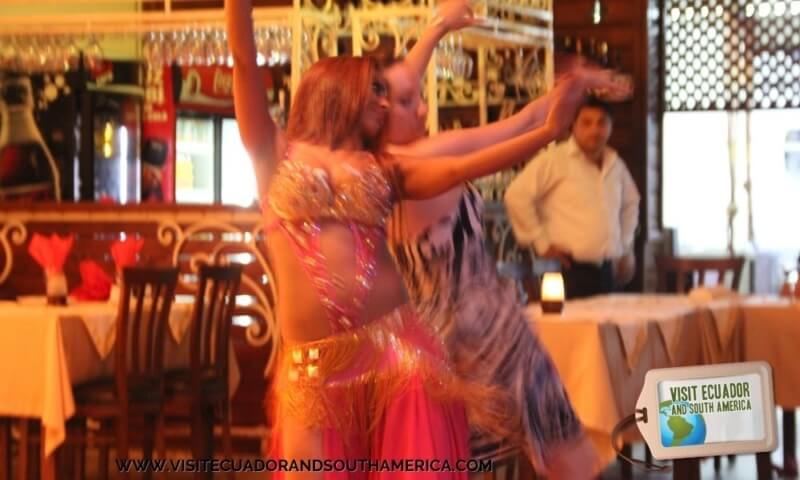 The hammam experience
Turkish baths served as social centers for men and women to interact and recharge, and have played an important role in life in Istanbul since Roman times.
We had to have the hammam experience!  A travel agency recommended this hammam, and it turned out to be pretty good! We got separated areas, and we both got
pampered, scrubbed, and exfoliated while relaxing. The treatment included time at the jacuzzi and then a 30 min. oil massage.
Gastronomy
One of the best ways to experience Istanbul, is through its food.
From baklavas to corba, the dish options are endless.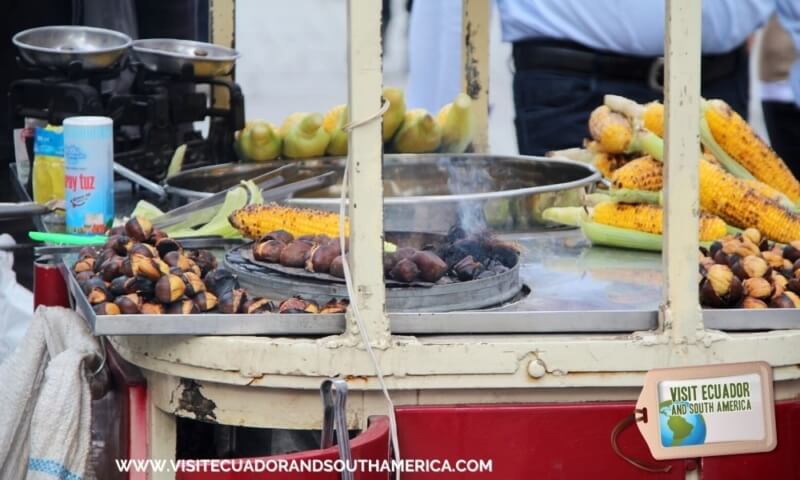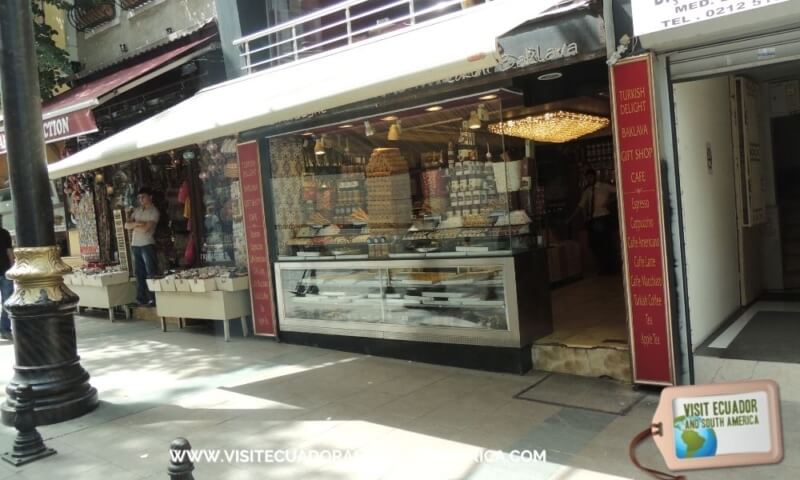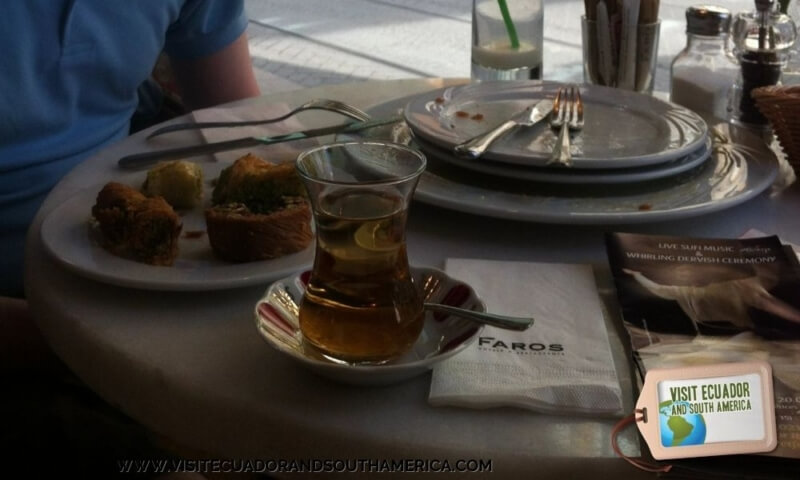 Even though I had tried the apple pipe in a shawarma restaurant in Quito, I had to taste it in Turkey and make my husband try it once just for fun.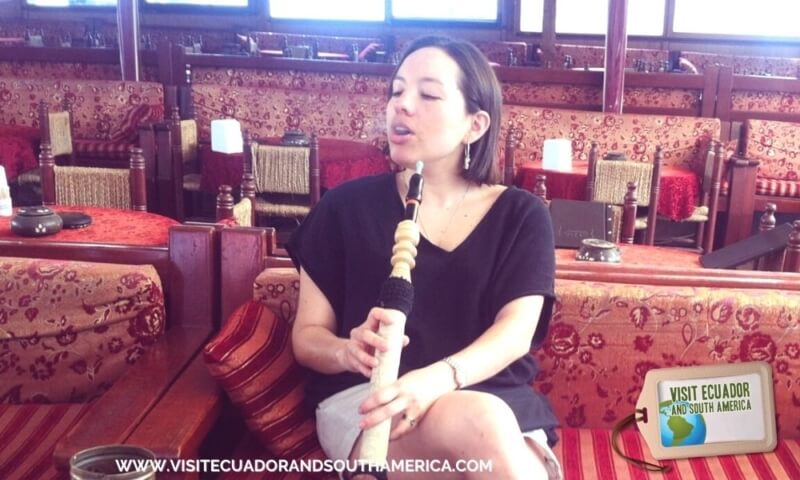 Where to stay?
I found this website. It is perfect for finding & booking quality rental properties. 
In sum, Istanbul is a place worth visiting. A wonderful experience in a place of contrasts and lots of history that you will not disappoint. If you can, make sure to spend at least five days in this big dynamic city, full of contrasts.  
Pin it for later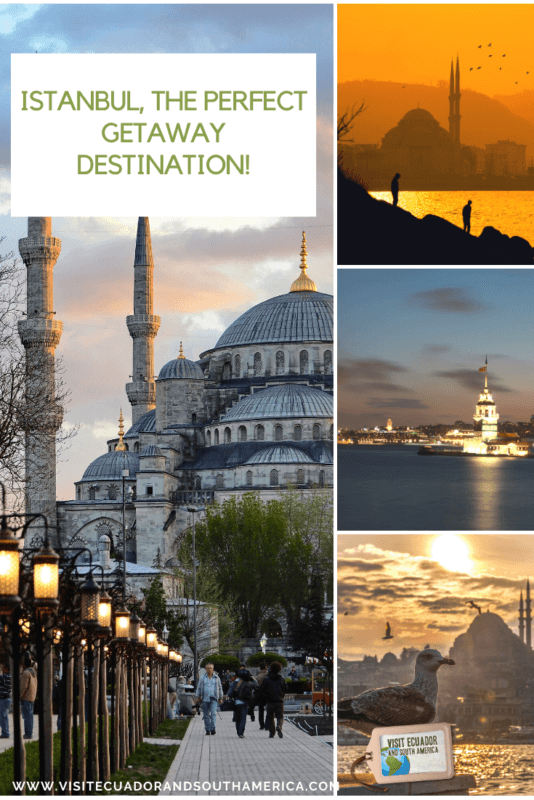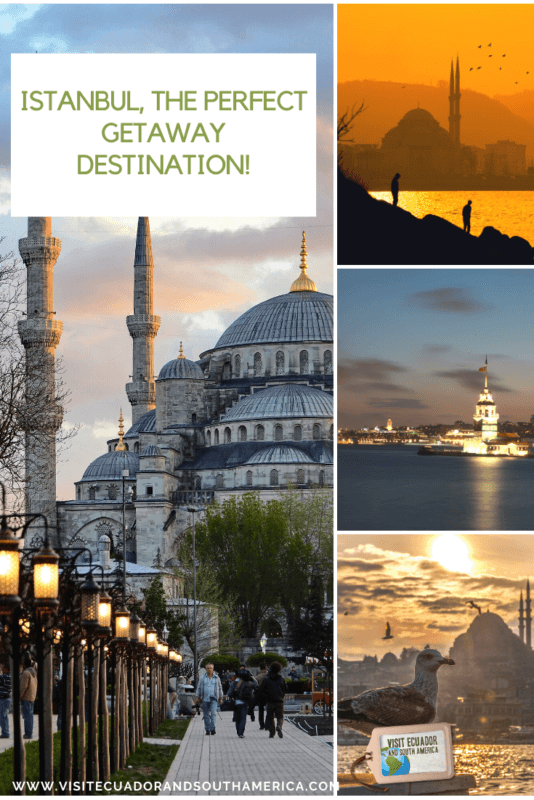 If you want more in-depth information and a guide that you can bring along during your trip, I recommend the Lonely Planet Turkey travel guide. It is an excellent source of information maps and all you need if you plan on visiting Turkey. I like the option of having a hard copy version where I can take notes and have them at hand and get relevant, up-to-date advice on what to see and skip when I visit a place.
Take a look at this list of travel resources to plan your trip and travel in the world.
Daydreaming about your trip to South America?
Order here your Free Ebook. I share with you some useful tips & resources for a memorable trip!
Finally, I would like to invite you to follow me on Facebook, Twitter, Pinterest, and Instagram. In addition, you can subscribe on YouTube.
Send me an email for help planning your trip: info(at) visitecuadorandsouthamerica(dot)com.